Ah, summer. After months of dealing with snow and sleet, it's time to get outside and breathe in the fresh air. You have so much time and so many things you may want to do. Our summer bucket list will you some inspiration about where to start. Pour yourself a glass of iced tea and explore what you can do to get the most out of these warm summer days.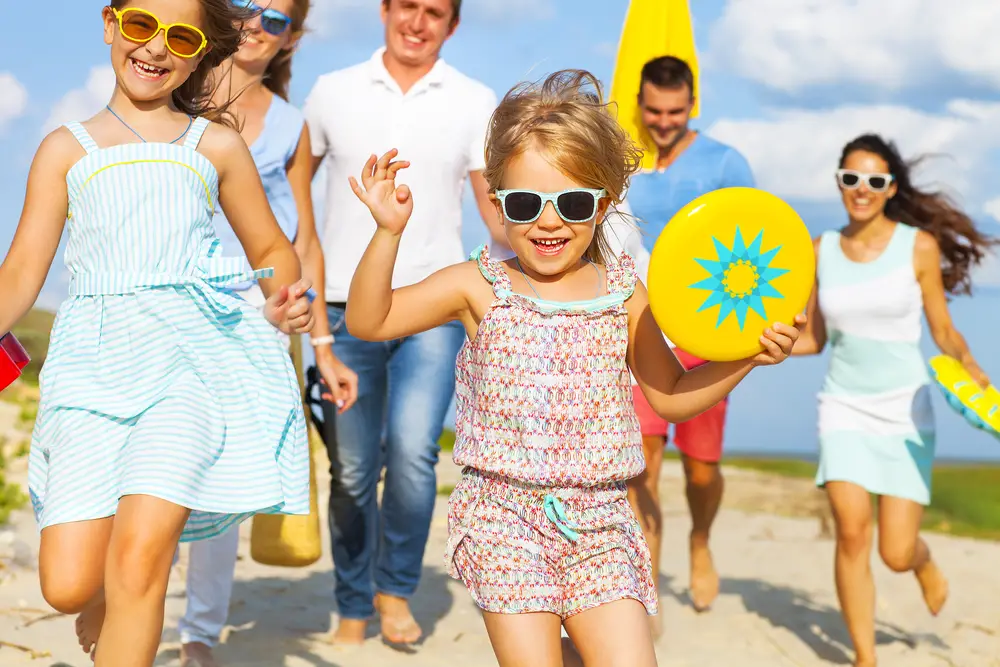 Free (or Almost Free) Summer Bucket List Ideas
The great thing about enjoying the outdoors is that many fun things are free or won't break the bank. That doesn't make them any less enjoyable. In fact, we think it's an excellent reminder to enjoy the day with the people you're with and be grateful. Summer is the ideal time to explore your world.
1. Have a Picnic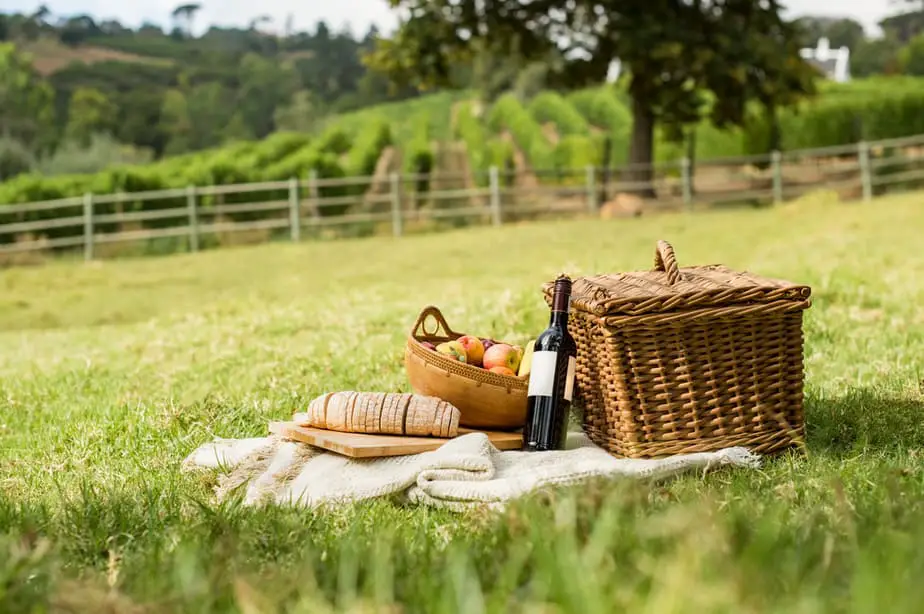 There's something so romantic about having a picnic. Nature provides the entertainment with birds singing and gentle breezes in the treetops. We love to pack a basket with our favorite charcuterie cheeses and snacks. Putting together a lunch in a bento is another excellent idea to enjoy a meal alfresco.
Round out your day with a walk or tossing a Frisbee around to enjoy the fresh air and pleasant company. We couldn't think of a better thing to start our summer bucket list.
2. Go Geocaching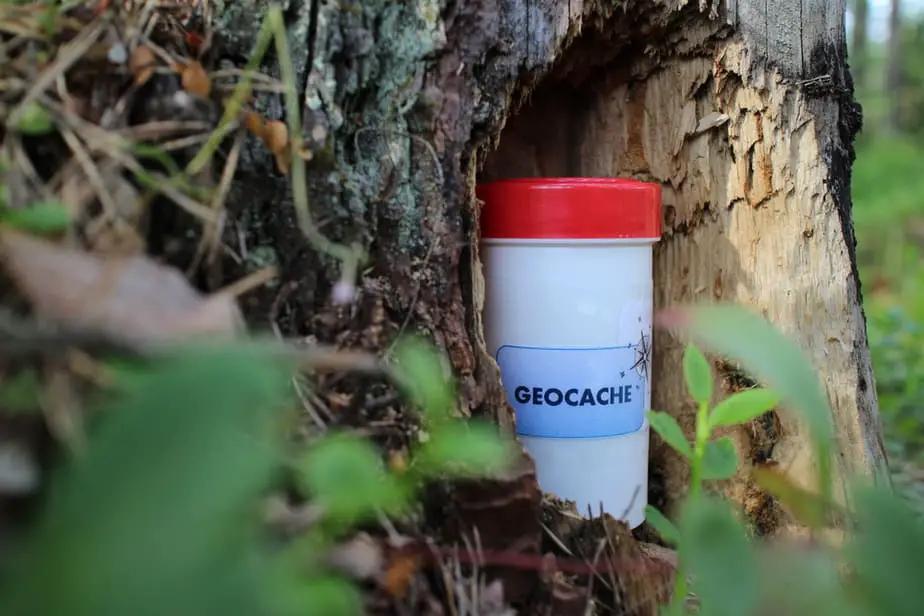 If you've never tried it, then you're in for a treat. Geocaching will take you back to your childhood with a fun game that many describe as an electronic treasure hunt. The kids will love it too!
You can set up a free account at Geocaching.com to get started. The mobile app will show you the coordinates and clues about nearby caches. Your smartphone's GPS will help you do the rest. Test your skills of observation and stealthy hunting as you try to find the treasure.
3. Catch a Falling Star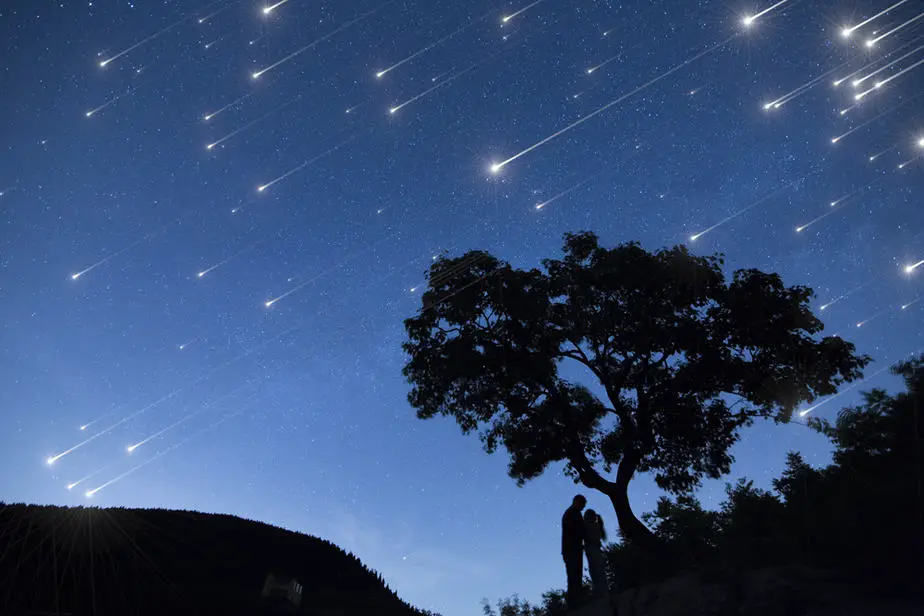 The warmer months of the year are the ideal time to pull out the lawn chairs and looking for shooting stars. The Eta Aquarids are active in the first week of May. Look for the Perseids during the second week of August. Then, you can place bets on who can count the most. Save up your wishes to make them with every meteor you see.
Be sure to give yourself some time for your eyes to get used to the night. Make yourself comfortable with a soft pillow and a throw if it gets chilly.
4. Jump in the Lake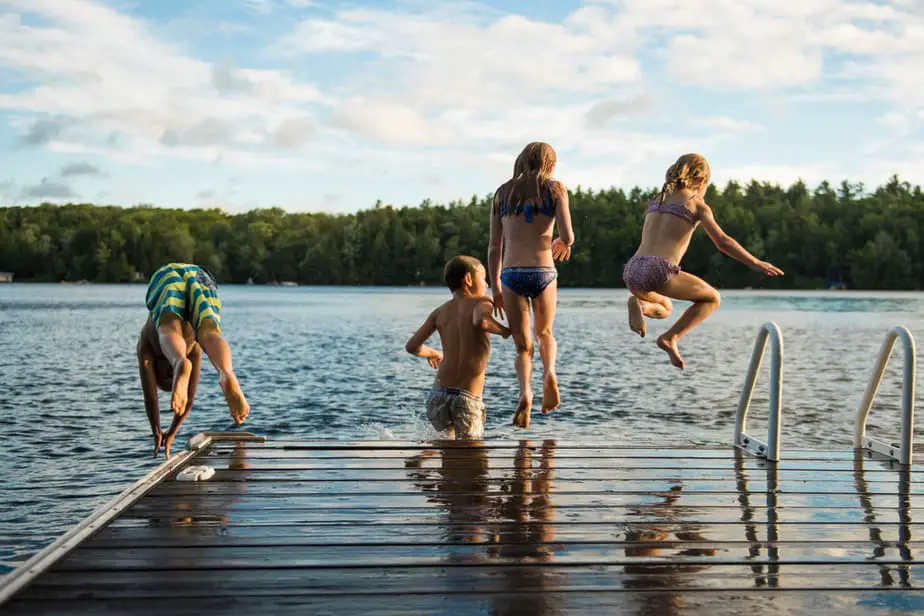 Nothing beats swimming in a lake, splashing around, and jumping off the dock. Grab your favorite floating mattress and ride the waves for a real lazy river experience without the crowds. We like to make going to the beach an all-day thing, complete with a pop-up tent to get out of the sun once in a while to take a nap.
Pack a picnic lunch, and you can tick off two items on your summer bucket list! And don't forget the sunscreen!
Sale
Mobihome Beach Tent Sun Shelter Pop Up for 2-3 Person, Easy Setup Beach Shade Tents Umbrella & Portable Beach Canopy with UPF50+ UV Protection for Outdoor - with Sand Pocket, Stakes and Extended Porch
INSTANT QUICK UP BEACH TENT - Raise and Take down in 60 second ! Simple operation with Special hub - Fast and easy Insant beach tent, Roll it out, lock your poles, pull the drawstring and QUICK UP the tent!
SPACIOUS SPACE & 360° VENTILATION - The beach tent size is 79"x44"x43" , provides spacious shelter, comfortably fits 2-3 people; 3-side windows provide 360° ventilation and breeze in hot weather; Extended front floor provide privacy and more spaces.
SUN PROTECTION & WIND-PROOF - The 190T Breathable polyester with UPF50+ coated surface protects from strong sunlight, Sandpockets and Stakes make this lightweight beach shade more stable, far away sunlight and wind for all outdoor activities.
DURABLE CONSTRUCTIONS - A standard double sewing, durable sealed seams, polyester fabric, lightweight fiberglass frame and water proof PE floor and built-in zippered window make the beach shelter a great outdoor accessory.
WHAT YOU GET - QUICK UP beach tent, tent carry bag, sand pockets, plastic pegs, built-in storage pockets ; Customer friendly 1-year warranty; If you have any questions, welcome to contact our amazing customer service.
Last update on 2023-09-19 / Affiliate links / Images from Amazon Product Advertising API
---
5. Go on a Night Hike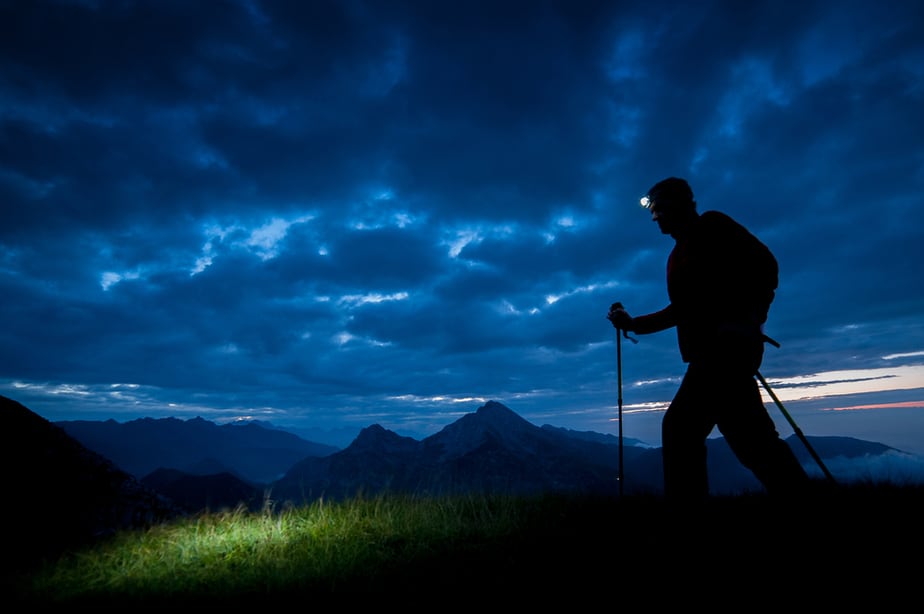 We love to take to the trails during the day, but hiking at night adds a fun, scary factor to the mix that we enjoy. Give the adults a flashlight just in case. Paved bike paths are a safe option with children because there aren't any obstructions that you might find on a woodchip trail in the woods. You might even see some wildlife or an owl if you can convince the kids to stay quiet.
6. Build a Campfire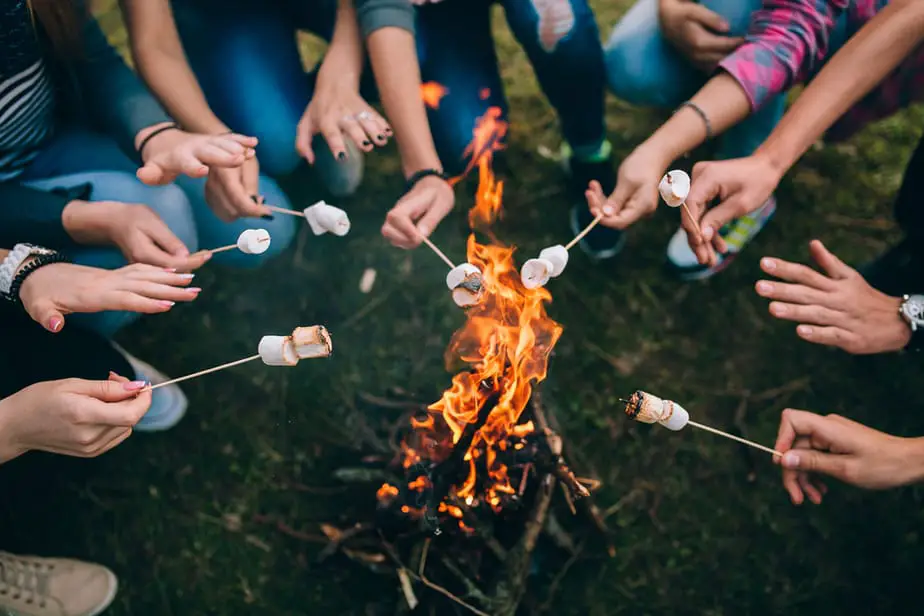 There is something so inviting about a campfire. Who hasn't stared into the flames, mesmerized by the sheer beauty of it? Of course, you have to have the fixings for s'mores to make the night complete. And hotdogs taste the best when you cook them over an open fire. A fire pit will do and make it safer too. Of course, it's not complete without telling some scary stories or singing some songs.
7. Take a Bike Trip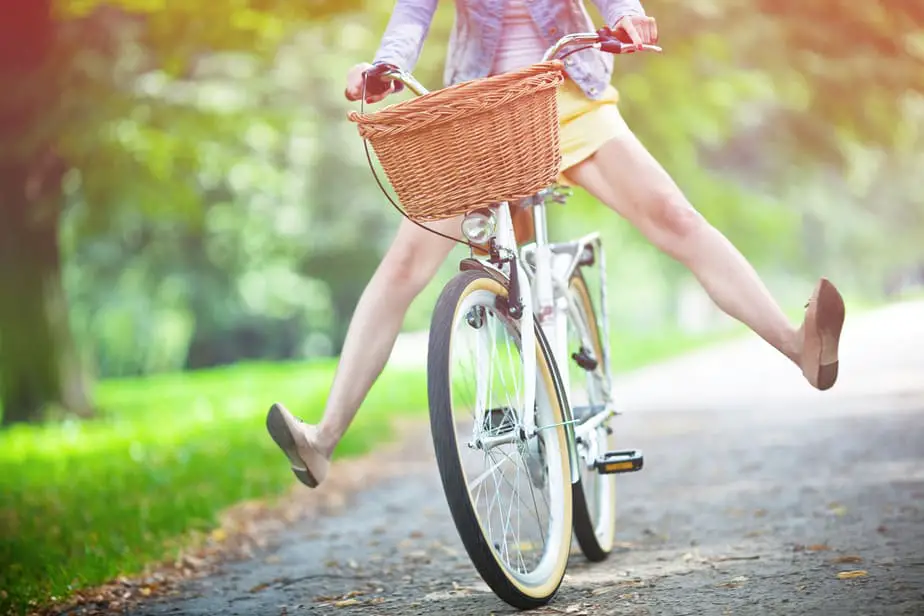 Biking is something we never forget how to but something we sometimes don't remember how fun it is. It doesn't have to be a long ride either. Many parks have paved paths that are easier to bike than crushed limestone or other soft surfaces. You can also go on a rails-to-trails route. Many are flat without the steep hills that make biking tough. Many states have designated biking paths too. Check about fees or passes before you start.
8. Throw an Outdoor Movie Night Party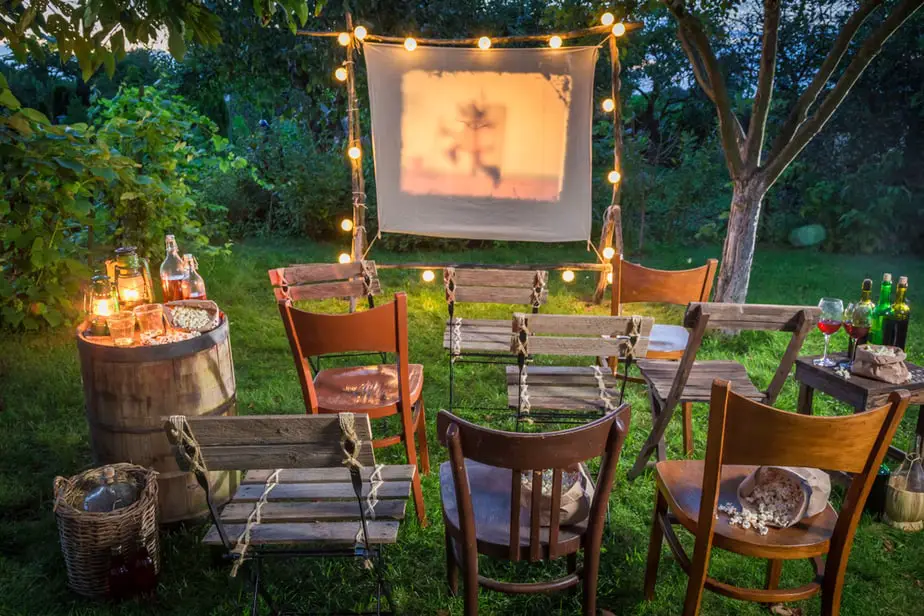 While you may be hard-pressed to find a drive-in theater in some areas, you can still bring this nostalgic experience home with your outdoor movie night. A sheet will do in a pinch for a screen. Pull out the family movies or rent a movie that everyone will enjoy. Don't forget to make some popcorn with lots of butter for everyone to share. We'll bet this one will become a regular event at your home.
9. Play Flashlight Tag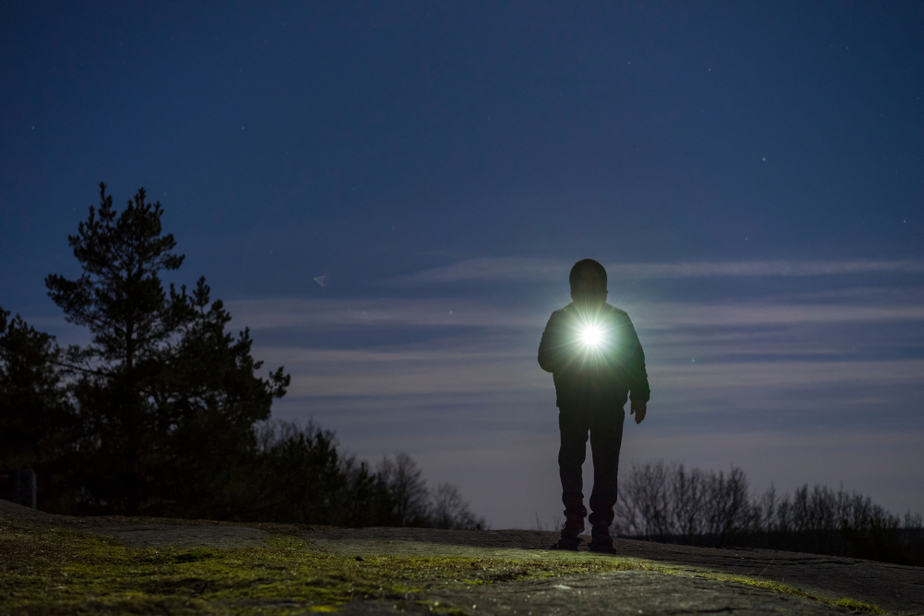 We can't get enough of spending time outdoors and staying out until dark. Flashlight tag takes us back to the days of our childhood before there were video games and Pokemon. There's no denying how fun it is to stay out late and maybe get a good scare in the process. Besides, it's an excellent way to sneak some exercise into everyone's day for a restful night's sleep.
outlite A100 Portable 2000 Lumens Handheld LED Flashlight with Adjustable Focus and 5 Light Modes, Outdoor Water Resistant Flashlights High Lumens, Tactical Flashlight for Camping Hiking Emergency
🎁UPGRADE RECHARGEABLE FLASHLIGHT GLOVES : The ordinary fingerless gloves flashlight on the market are all replaceable battery powered. But we know people hate replacing dead batteries. After hearing from our customers, we launched this pioneering rechargeable flashlight gloves. Recharge & reuse the LED torch.
🎁GIFTS UNDER $20/30 FOR MEN/WOMEN WHO HAVE EVERYTHING - With bright lights at your fingertips, it's like having an assistant holding a LED flashlight for you. The LED light gloves will come in handy for seeing at night when grilling/ BBQ, dog walks, night snow shoveling, working on/ under vehicles, and endless possibilities. The cool gadgets light gloves gifts are under 20 dollars but can beat much more expensive gifts. Ideal small gifts for men women who have everything and hard to buy.
🎁HIGH ELASTIC FABRIC & 2 BRIGHTNESS SETTINGS: The outdoor luminous light gloves made of high quality elastic fabric material, which is still comfortable to wear with very little sense of restraint. The USB Type-C flashlight gloves have 2 Light Modes. Clicking the button will be on and Long press it for 3s to display slow flashing. Fast charging with USB Type-C, 2Hrs charging for 5 Hrs lighting. Super bright enough for tasks.
🎁WIDELY APPLICATIONS: Great assistant by providing a 3rd helping hand when you working in the dark.It's handy when no one is there to hold the light for you. Great tools light gloves for fishing lovers, gadget lovers, BBQ lovers, handyman, plumber, camping, hiking and night work, etc.
🎁ENHANCED QUALITY. 12-MONTH WARRANTY: Reinforced stitches at joinings (more durable), lengthened wrist strap (fit more people), premium battery and LED beads (super bright and longer serve time)...We always stand behind our brand Outlite and we love hearing from our customers. 18-month limited warranty. Free replacement or refund if any issue.
Last update on 2023-09-19 / Affiliate links / Images from Amazon Product Advertising API
---
10. Take a Hike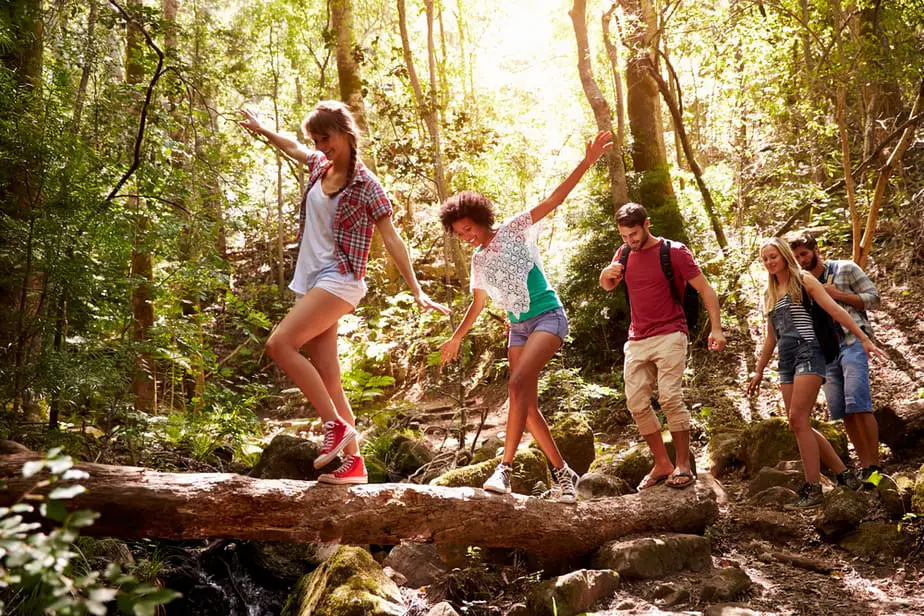 Speaking of being outside, summer is an ideal time to stretch your legs and take a hike. We love trails that take us to new views and places we've never seen before to make it more of an adventure. After all, there is a lot to see off of the beaten path and on the road less traveled. You can make it a learning experience for the kids by identifying the birds you see or the tracks on the ground.
11. Read a Book on Your Deck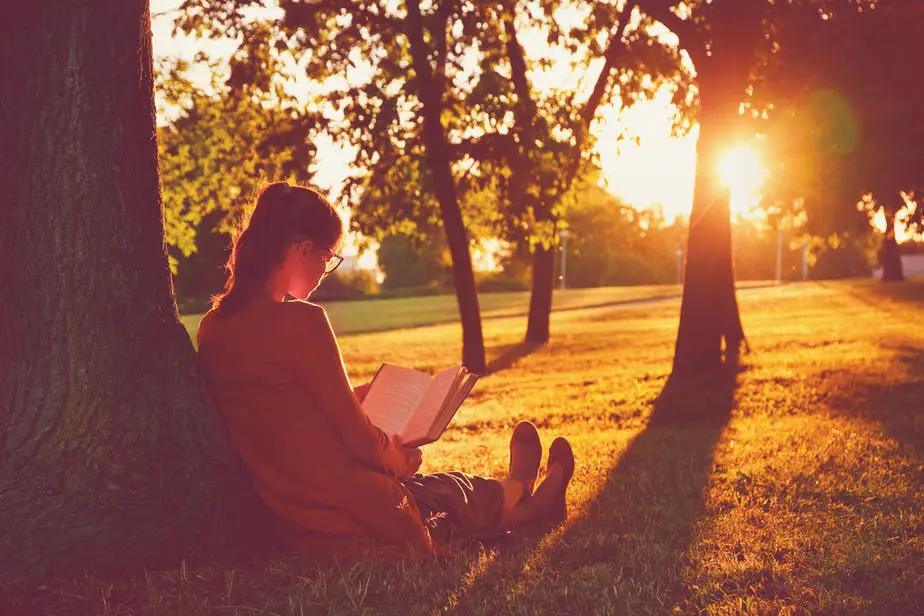 When was the last time you let yourself relax and immerse yourself in a book? We're not talking about catching up on your social media feeds or skimming a newspaper. It's all about getting engrossed in the fiction world of your favorite classic or summer novel. Reading it outside makes it that much more pleasurable.
You can make it feel like a mini-vacation and to a park, especially if it's a new one for you. It will feel just as pleasurable there as it would at home without the distractions. We're willing to bet that you will feel so refreshed when you're done.
12. Watch a Sunset or Sunrise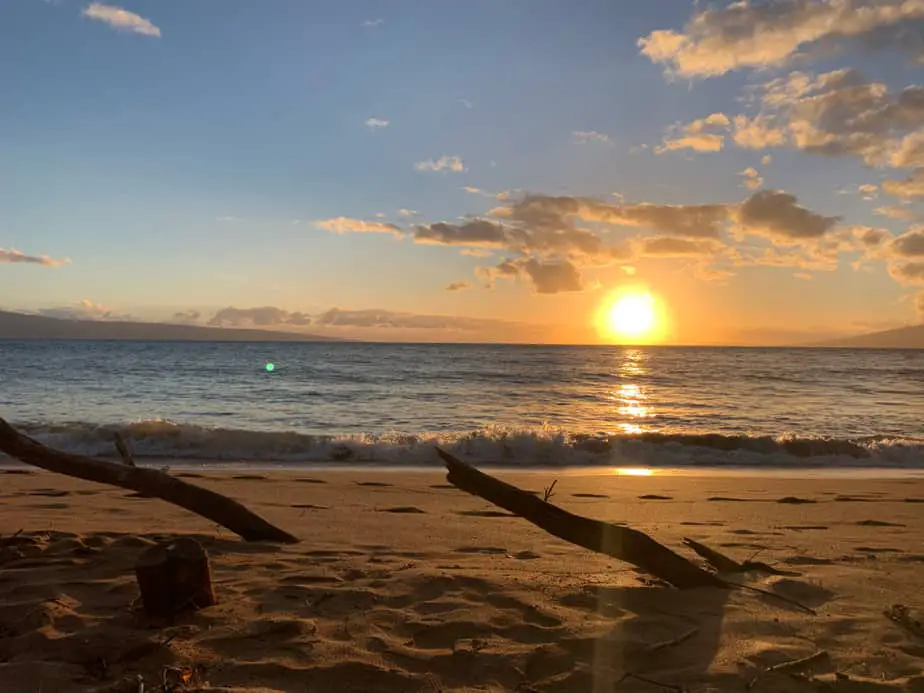 We often get too caught up in our days to take the time to watch the sun. Make it a point to this summer to check this one off your list. Go someplace out of the city, preferably on a lake. Bring the kids too so that you appreciate the beauty of the little things. Be sure to bring your smartphone or a camera to capture the moment.
13. Make Homemade Ice Cream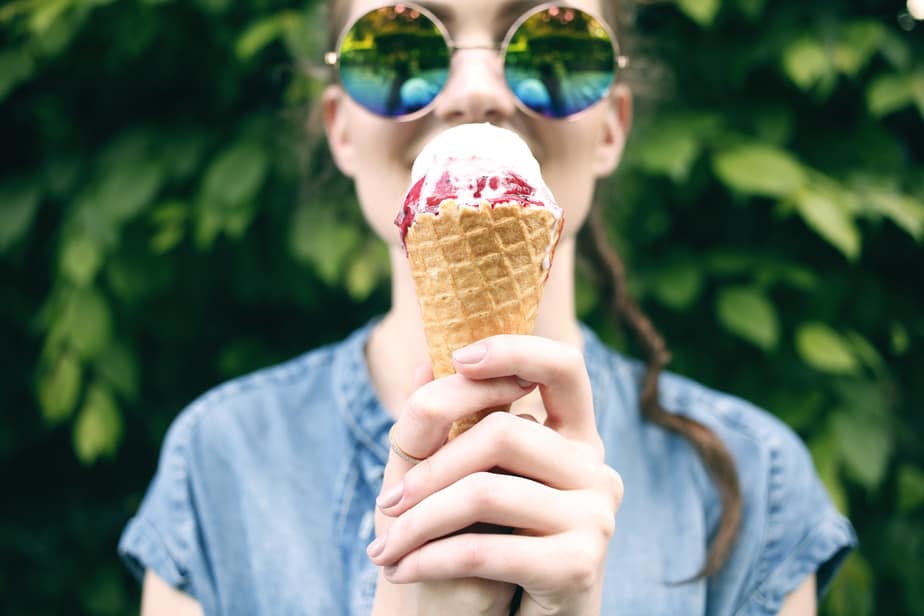 If you've never done it before, you must try it at least once. Making ice cream is surprisingly easy and fast. All you need are two coffee cans, crushed ice, and the basic recipe ingredients. It's an excellent way to get the kids involved if you're on a picnic or at the beach. Give them the prepared can to roll around, and yummy ice cream awaits in about 20 minutes.
Summer Bucket List Ideas that Don't Cost Much
The best things in life are those that you share with others. They don't have to cost a lot of money. All you need is to take the time to plan something special to make the most out of your summer bucket list. You can pack a lot of fun in three months. We like to think out of the box and try new things. The anticipation of doing something you've never done before is priceless.
14. Have a Shrimp Boil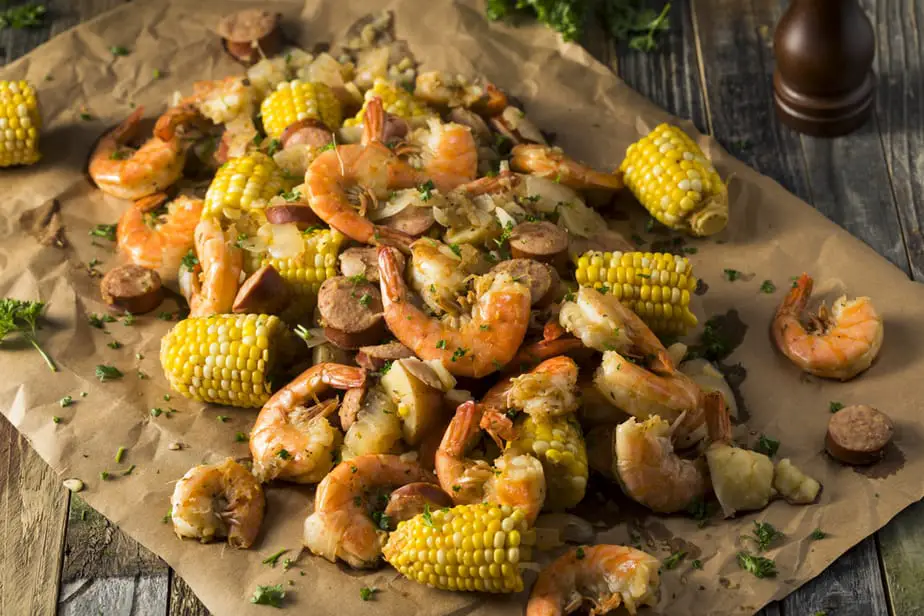 Summer and seafood go hand-in-hand. And having a shrimp boil is one of the best ways to enjoy both. We love the traditional feast with corn on the cob, sausage, and red potatoes. Put some newspapers on a picnic table and dig in everybody! Eating with your hands is allowed. Make sure to pack plenty of napkins and paper plates.
15. Pick a Direction and Drive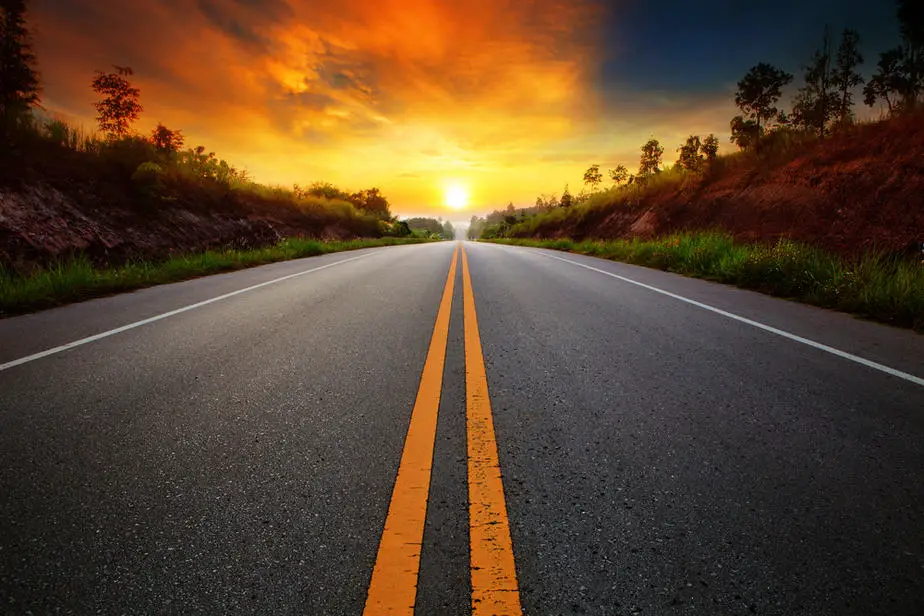 Once in a while, we just like to get in the car and drive with no destination in mind for an adventure-filled day trip. We have found the best places when we weren't looking for them. Stop at all the ticky-tacky tourist spots along the way. Follow the signs for rustic roads or historical markers and find a new destination spot. Visit a museum or the historical society too for a unique take on the area.
16. Run a 5k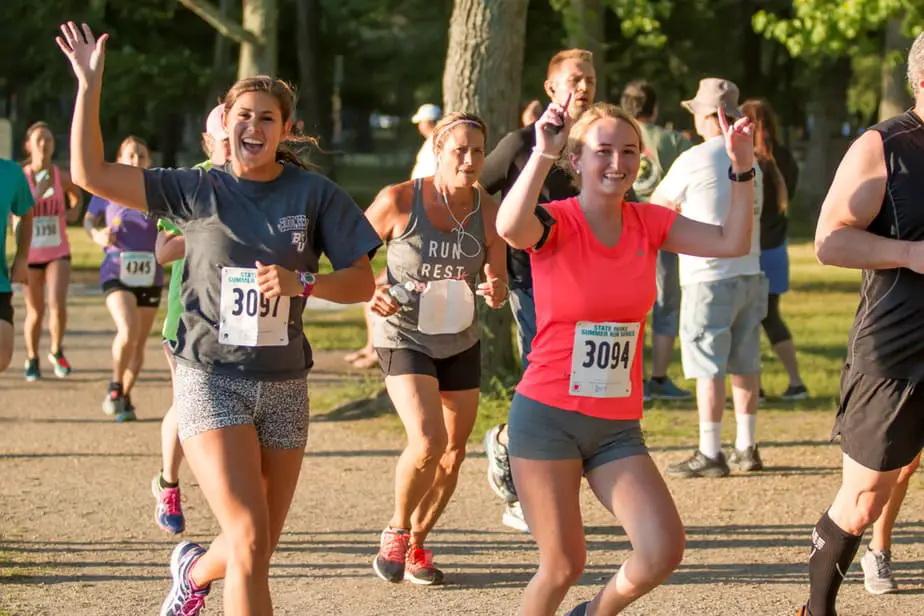 If you've ever wanted to run a race, summer is a perfect time. You'll find numerous events no matter where you live. You can do it just for the fun of it or do it for charity or a cause. And you don't have to settle for a 5k either. There are many 10k ones too if you want to kick it up a notch. If you want something less strenuous, go at your own pace and skip the fastest times.
17. Attend a Festival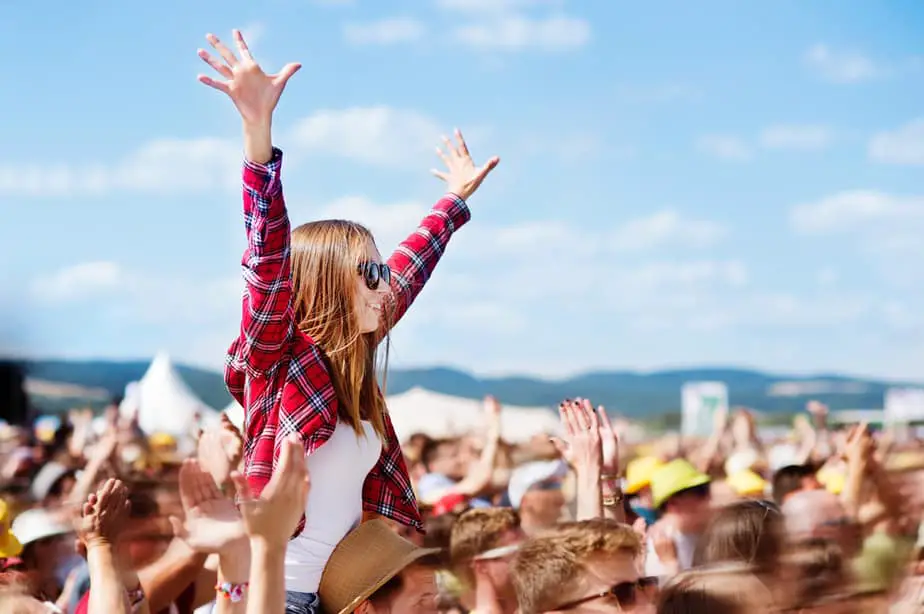 We love a festival! Whether it's for a historic event, music, or just because, we can't resist joining the fun and indulging all our favorite street food. Where else can you get powder sugar-coated funnel cakes or deep-fried Twinkies? Big or small, there's always great people-watching if nothing else. You can make it an adventure by going to one out of town, preferably someplace new.
18. Go to a Farmer's Market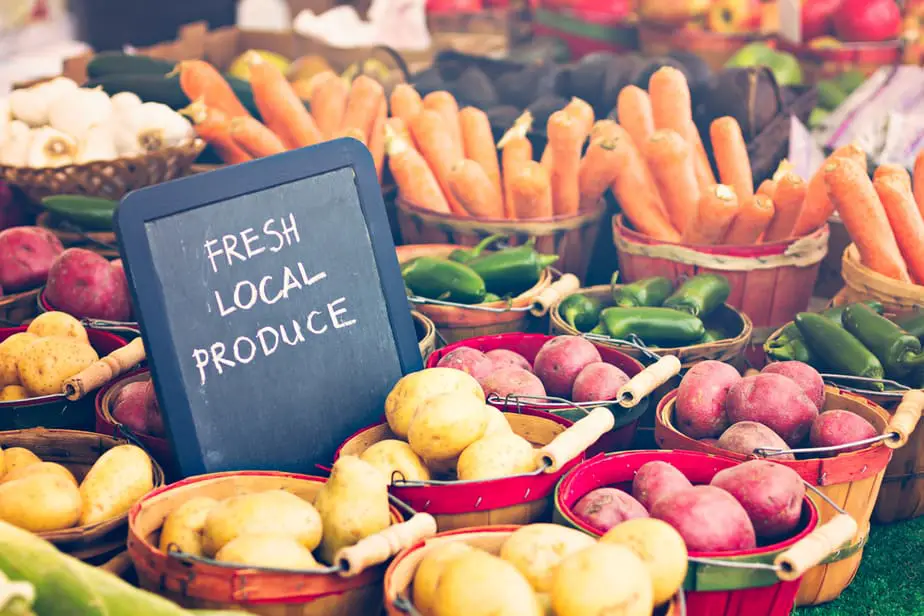 Skip the grocery store and head over to your local farmer's market to get fresh produce. Look for what's in season to get the best fruits and vegetables. Then, make something delicious with your finds, whether it's homemade marinara or DIY pickles. We bet they'll taste better than anything you find in a can on the shelves. Besides, you'll support the community, which always feels good.
19. Go on a Staycation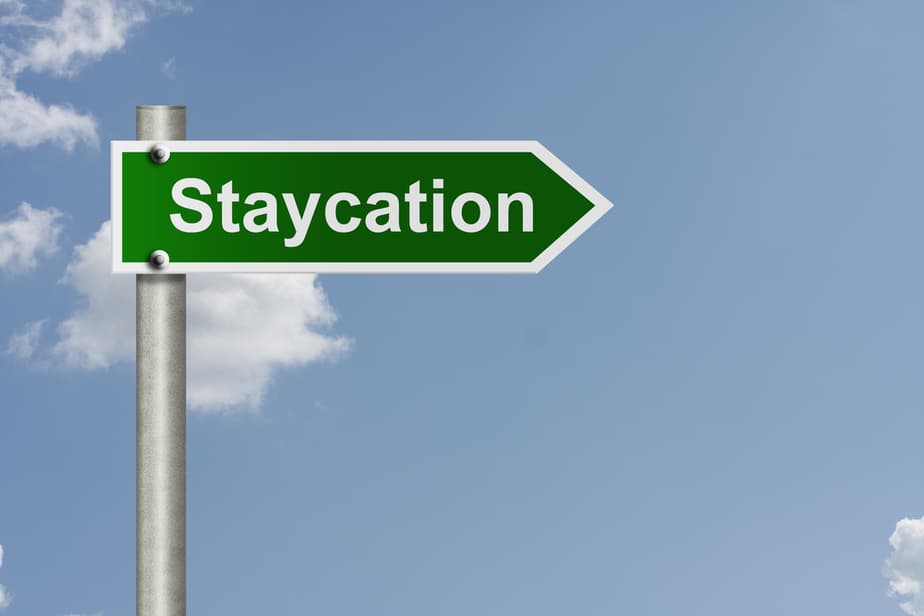 Sometimes, the best vacations are the ones without a lot of fuss or travel. After all, there's no place like home, especially when you make it a staycation. Who says you have to go someplace when you take some time off work? Stay home and be a tourist in your hometown. The chances are that there is some touristy place you've never visited. Now is the time to explore and find something new to enjoy.
20. Put up a Hammock and Take a Nap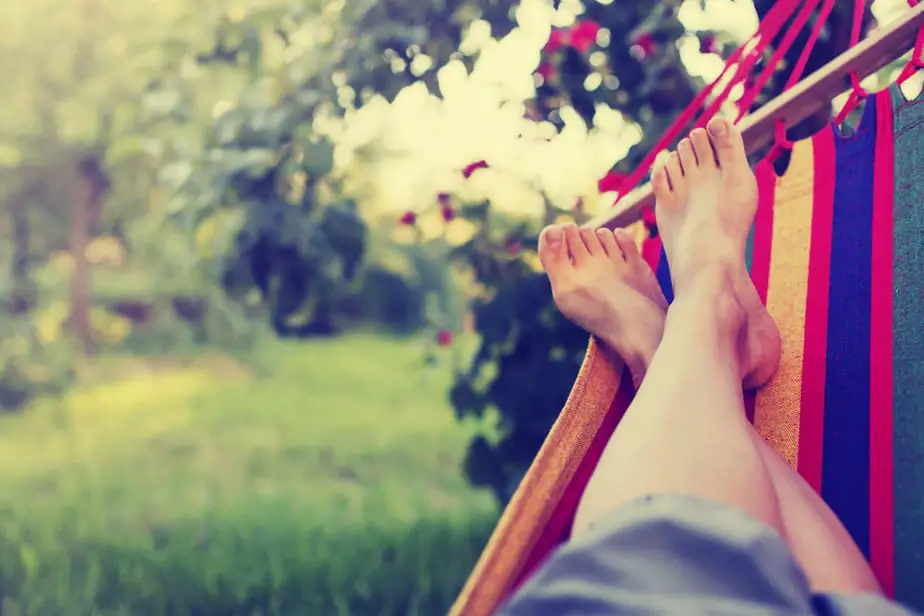 This one is for when you really want to indulge yourself with the ultimate relaxation experience. It's better than anything you can get at a spa. The gentle rocking back and forth will soothe you and calm your mind as nothing else can. You'll wake up feeling refreshed. We might have to put it on the top of our list.
Sale
Wise Owl Outfitters Camping Hammock - Portable Hammock Single or Double Hammock Camping Accessories for Outdoor, Indoor w/Tree Straps
Comfortable: Whether you're relaxing by the fire, sleeping under the stars, or just lounging around this winter camping season, our camping hammock has everything you need to stay comfy and covered throughout the night for your next camping, hiking, or beach trip -- even just lounging in your backyard & patio on a hammock stand!
Compact: Lightweight and convenient, our portable hammock weighs only 24oz and folds to the size of an eggplant. Single Hammock measures at 9 feet long by 4.5 feet wide for one person, and the Double Hammock measures 10 feet long by 6.5 feet wide for either two people or anyone who wants some extra space. Throw it in your backpack and go!
Easy Setup: Equipped with two 9ft long tree straps and carabiners, our hammocks for camping makes setting up a breeze. It also features 5 separate loops, so you can adjust it to the perfect height. Single hammock holds up to 400 lbs, while the Double Hammock holds up to 500 lbs
Premium Quality: Built to last a lifetime, our camping hammocks for camping are crafted with soft yet strong parachute nylon and triple interlocking stitching, along with strong carabiners and tree friendly hammock straps. Our hammocks are machine washable - we recommend removing the carabiners first so you do not damage your washer. Then add a very small amount of soap, wash it on the gentle cycle with cold water and by itself; it is best to hang it to dry instead of putting it in the dryer
Camping Gifts: No matter the occasion, our camping hammock is a camping gear must have for the adventurer in your life. This is the perfect gift for all outdoor enthusiasts for upcoming camping trips, and a perfect gift for your fall camping adventures!
Last update on 2023-09-19 / Affiliate links / Images from Amazon Product Advertising API
---
21. Try Your Hand at Paddleboarding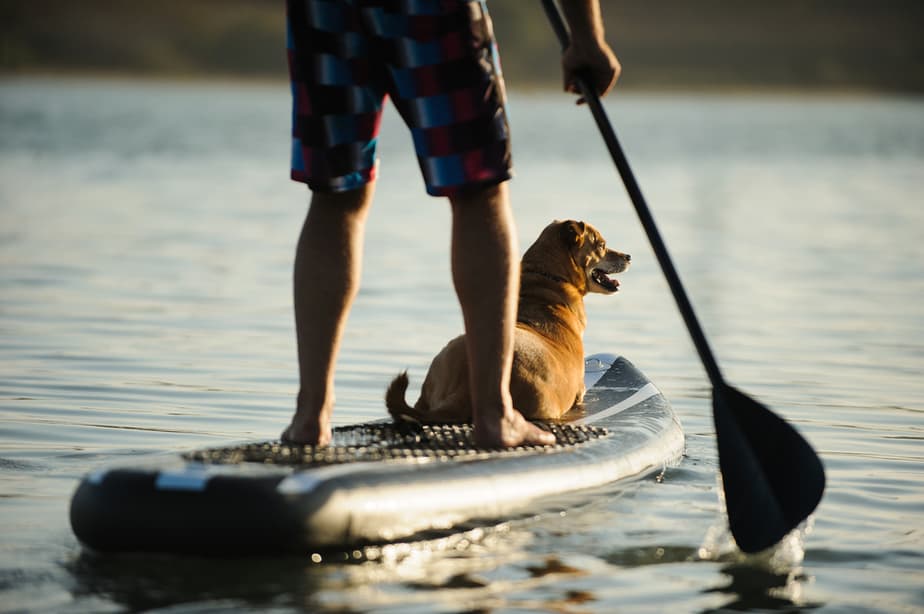 We'll start out by saying that paddleboarding takes practice. You're going to fall off a few times before you get the hang of it. Once you do, you'll be amazed at what a fantastic ab workout it is! It takes a lot of muscle to keep yourself upright and out of the drink. You'll likely find it a relaxing experience too if you're on calm waters.
22. Play Bocce Ball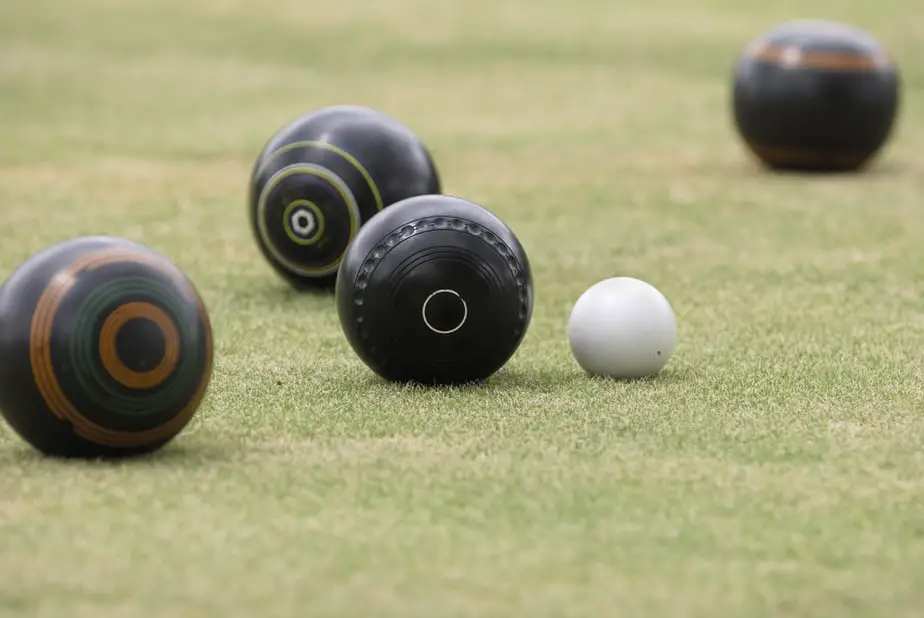 The Italians had the right idea with playing bocce ball. This ball sport is popular throughout Europe and has taken the country by storm here across the pond. You can play it in your backyard if you have a flat space. You don't have to keep score either. Enjoy the company of family and friends on a summer day with plenty of iced tea or lemonade to keep you cool.
23. Make Pizzas on the Grill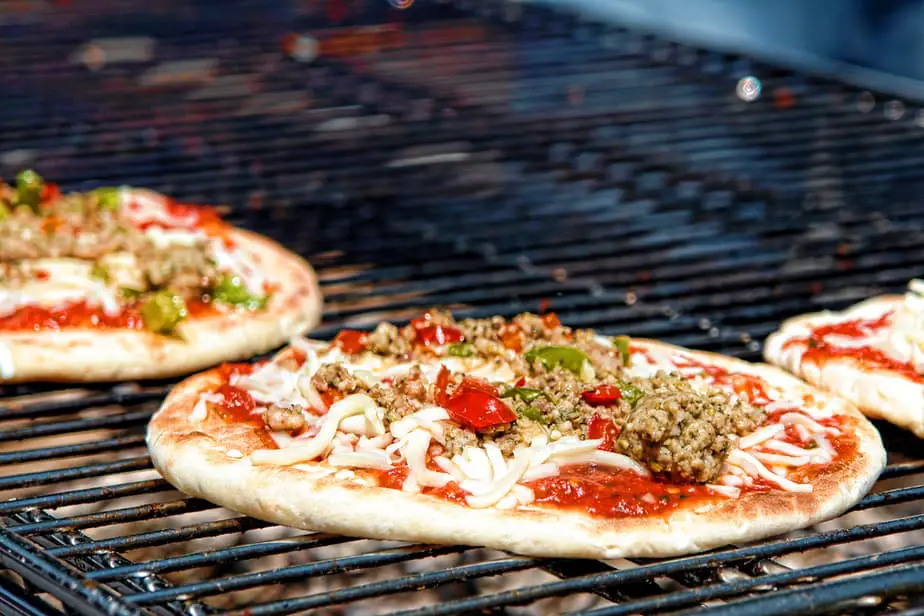 Cooking pizza on the grill is easy and fun for the whole family. Make it a build-your-own affair with plenty of fixings. They cook fast to keep everyone well-fed. You can use a pre-made crust to make it even quicker or make the dough yourself and add some dried oregano or basil for extra flavor. Who said the BBQ was jus for hamburgers and hotdogs?
24. Go to a Garage Sale or Two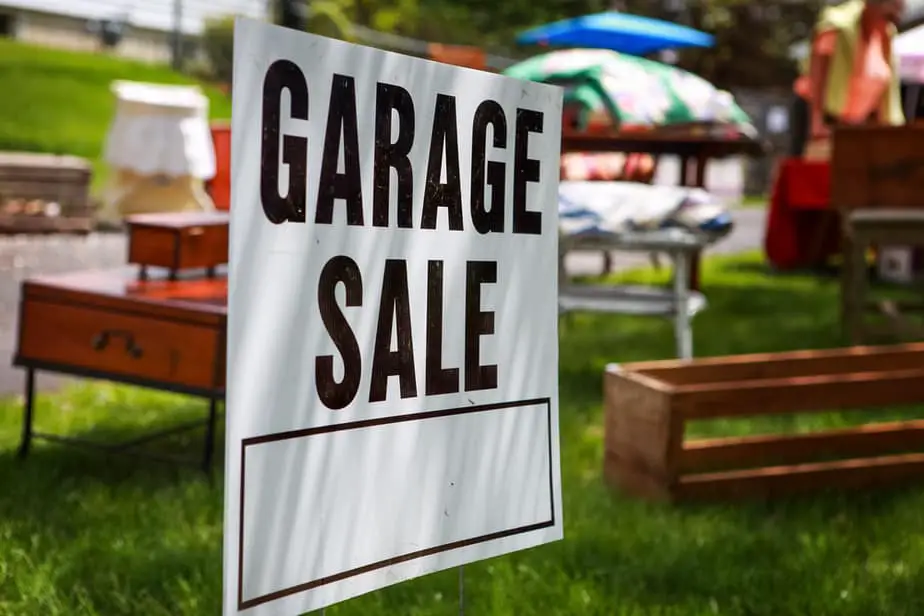 One man's junk, as the saying goes, is another one's treasure. If you're lucky, it'll be something valuable too. People still get incredible finds no matter where the garage sale. Be sure to go early, preferably on the first day to get the best selection. And don't forget to come back at the end of it too when sellers are more willing to make a deal.
25. Have a Block Party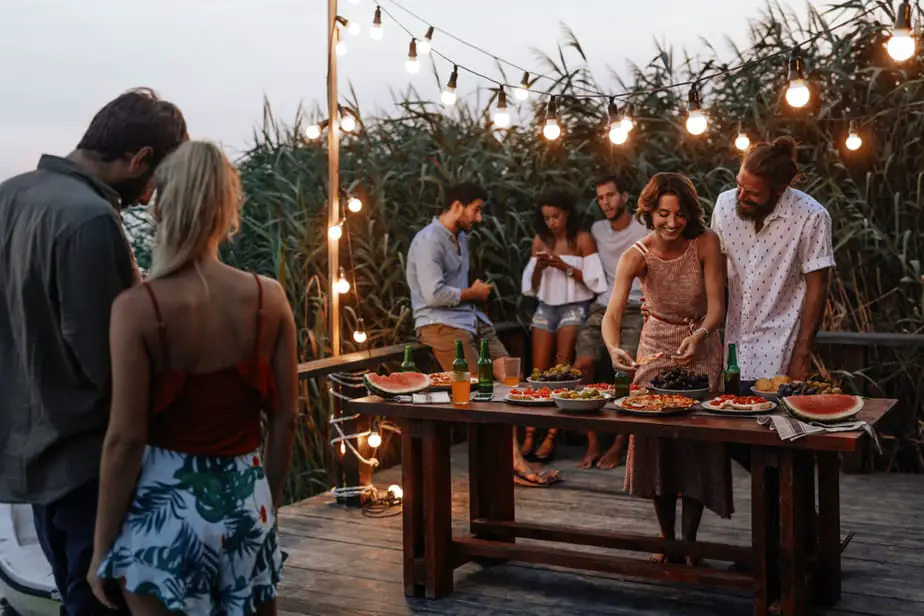 Summer is the ideal time for entertaining. Get the neighborhood involved and throw a block party. Each family can bring some lawn chairs and their favorite dish to make food prep easier for you. It's a great way to get to know your neighbors and make new friends for you and your children. You can add some other items on our summer bucket list to add to the fun.
26. Go to a Pick-Your-Own Farm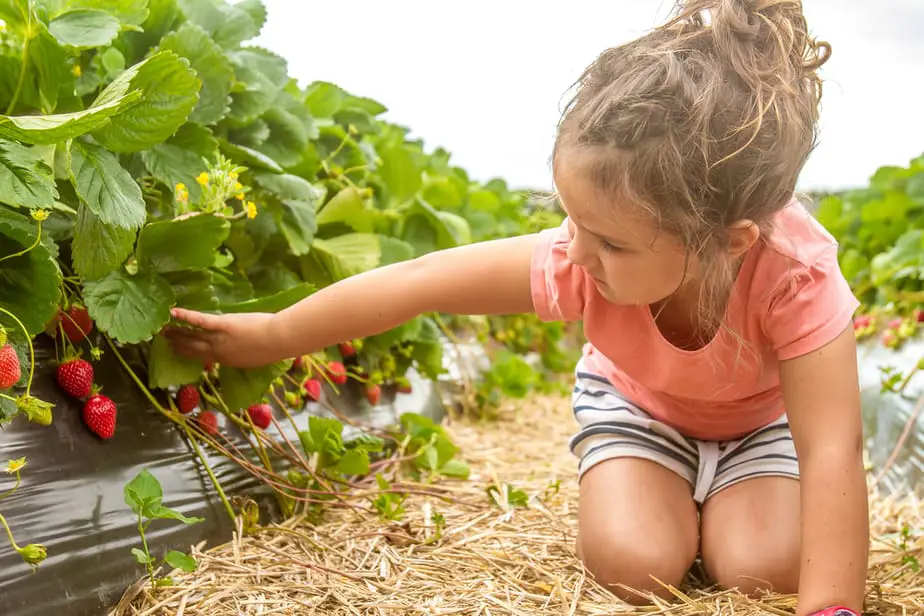 If you don't have the space for a garden, you can still get the pleasure of harvesting fresh fruits and vegetables at a pick-your-own farm. You can find places where you can pick produce like blueberries or strawberries or others where you can collect several types of foods. Just keep track of how much you're picking. We suggest clearing some space in the freezer to store all the leftovers.
Splurge on Summer Bucket List Ideas
Sometimes, you want to go all out and be extravagant. Treat yourself! The best part of these summer bucket list ideas is the fact that they are special because you may not do them often. When you do, it makes the experience that much more memorable. And we're all about making memories to warm our hearts during the winter months.
27. Go Glamping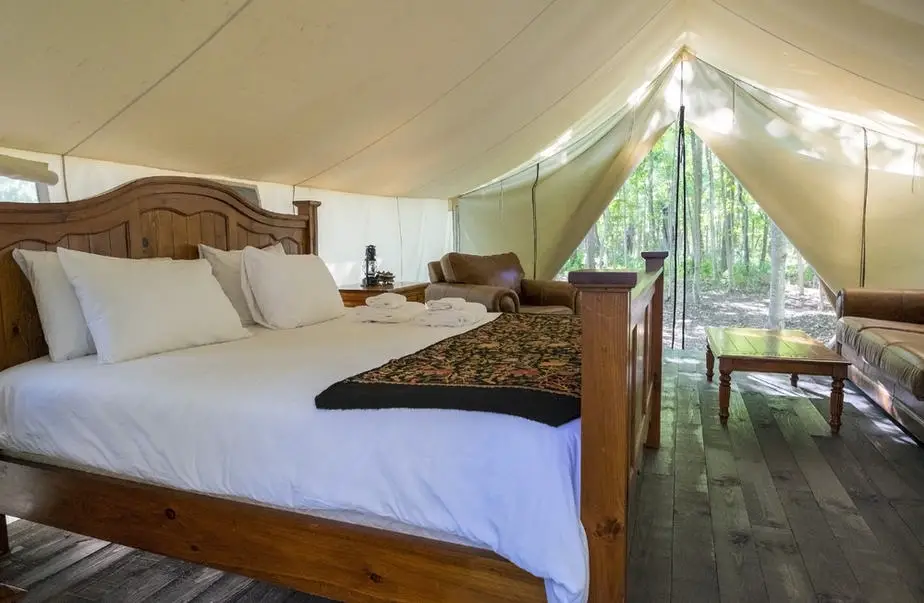 If you've had your share of leaky tents and biting flies, you're in for something incredible with a glamping vacation. Imagine sleeping in a treehouse—furnished with a queen-size bed with Egyptian cotton sheets and hardwood floors. You may never look at your air mattress the same again. Glamping is all about luxury and indulgence. Sleeping outside is not that bad, after all.
28. Go Boating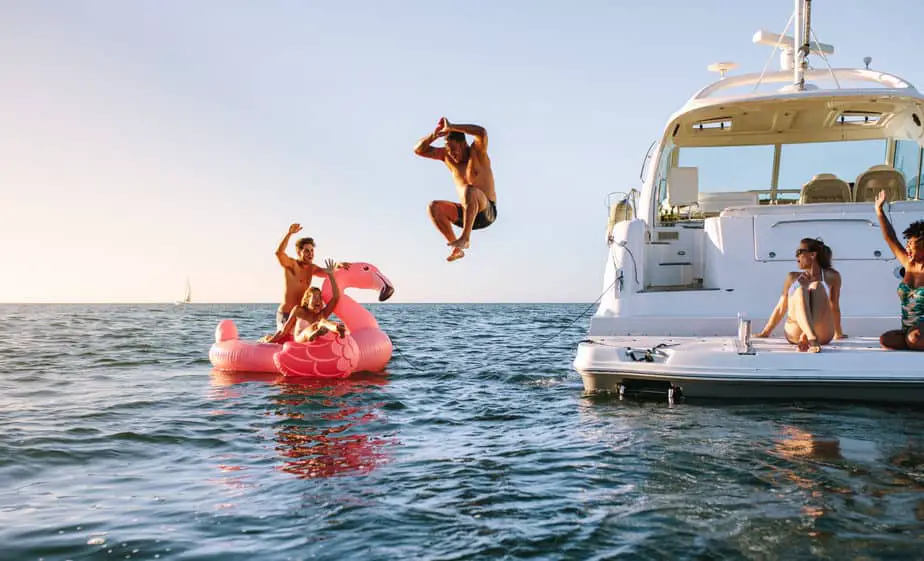 Being on the water is a wonderful experience, even if you just toss the down the anchor and stay in one place. There and the sun. If you feel warm, you can jump in the water to cool off—rinse and repeat. Many marinas rent out watercraft whether you want a cruise around at a leisurely pace in a pontoon or throw up some waves with a jet ski.
We like to pack a lunch and enjoy eating on the water too. You'll certainly have the best table anywhere without the hassle of docking. Don't forget the life jackets!
29. Plant a Garden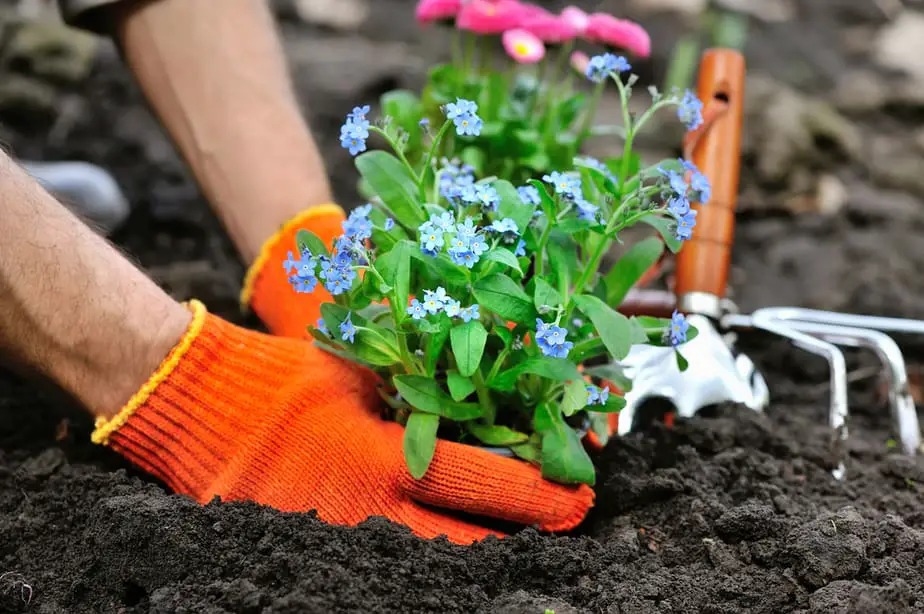 There is something so satisfying about planting a garden with foods that you can eat later. You don't need a lot of space either to reap the rewards. Even a single tomato plant will keep you in produce with plenty to share. We like to make preserves and sauces with our harvest so that we can enjoy them in the winter and remember those wonderful summer days.
30. Rent an RV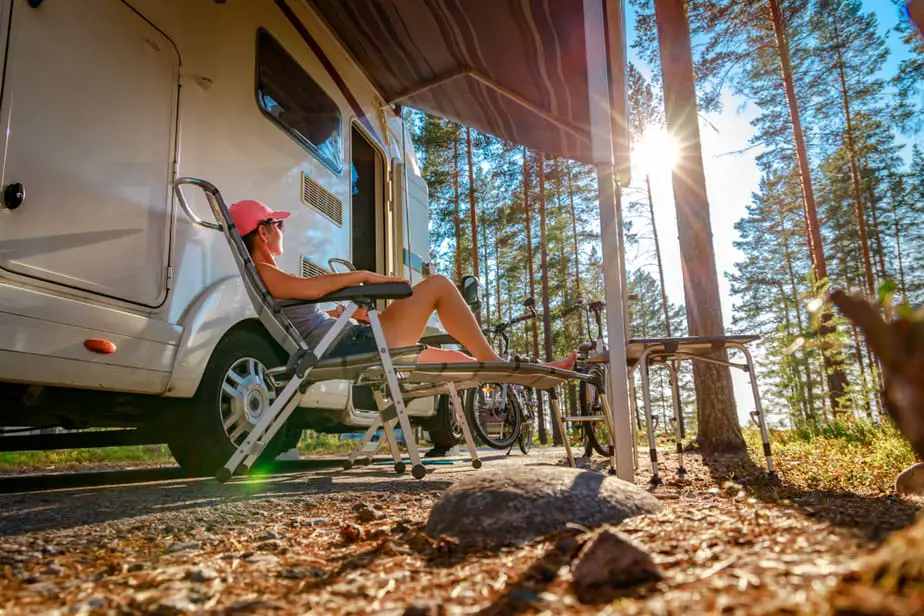 If you want to travel, consider renting an RV instead of staying at hotels. You can see the country on your schedule and save money too. Sites like RVshare.com can put you in touch with RV owners across the United States to plan your perfect getaway. You can choose the type of rig you want and the location. It's an excellent way to dip your toes in the RVing waters without the expense.
31. Tackle a Landscaping Project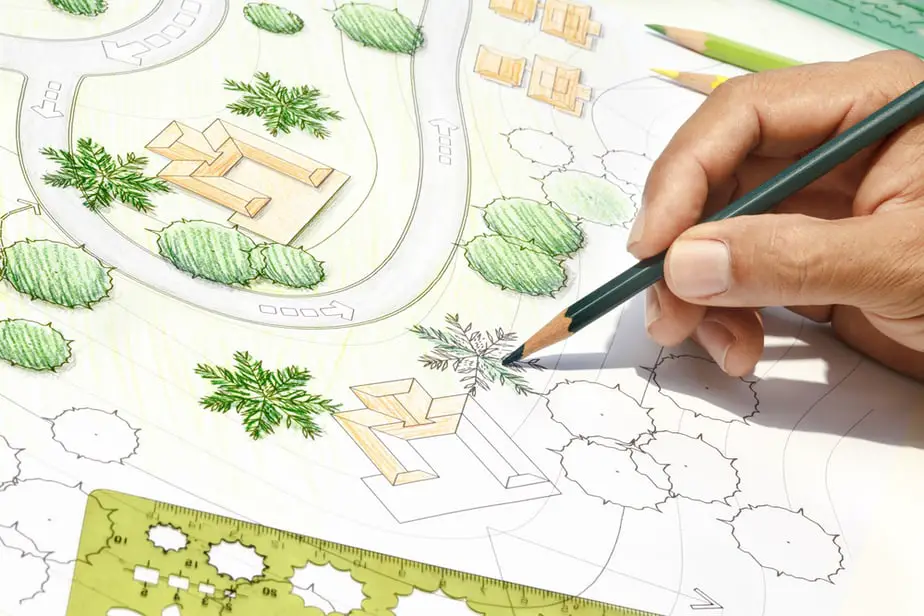 Okay, this item is more work than the others, but it will pay off in the long run. You don't have to finish it in one weekend. Think of it as a work-in-progress. And next summer, you'll be so glad that you planted those shrubs for a privacy screen or installed that water feature.
Take the time to figure out what you want to do with your yard and start planning. That's half the fun of any landscaping project. Figure what you want most from your landscaping, whether it's an outdoor kitchen or an attractive flower garden.
32. Open a Bottle of Champagne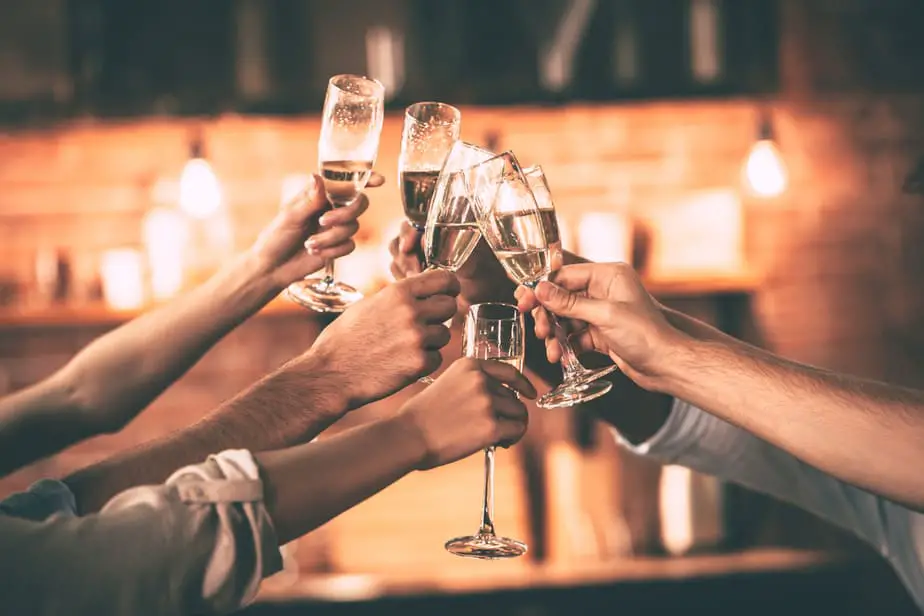 Who says Champagne is just for weddings and New Year's Eve? Trust us when we say that it tastes just as good in July as it does on December 31. It doesn't have to be the real thing either. Any sparkling wine will do. And when your friends ask you what you're celebrating, just tell them "Summer!"
Final Thoughts
We've all experienced the joy of anticipation, whether it was thinking about what we'd get for Christmas or planning our next vacation. Those feelings bring out the child in all of us. When you toss around ideas for things to do, it makes them last longer, something we always want when it's something good. Like a special treat.
Making a summer bucket list gives you the chance to make the most out of those three magical months of sun and warm breezes. You'll never have to wonder again about what you should do. You'll have plenty of ideas to make each day special.