The temperatures are getting cooler, the days are growing shorter, and the leaves are beginning to turn vibrant shades of gold, amber, and crimson. There's a nip in the air that can only mean one thing: autumn is here!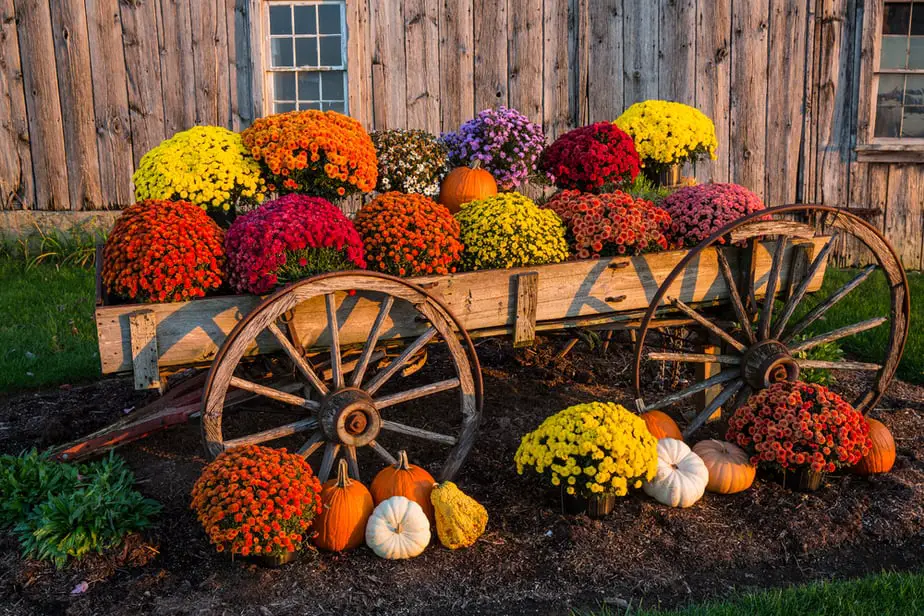 When the weather gets crisp, we reach for cozy sweaters and wool blankets. But snuggling up by the fire is only the beginning when it comes to welcoming in the season. Autumn means all sorts of activities to enjoy with family and friends. Here's our fall bucket list for making the most of this amazing season!
1. Get Pumpkins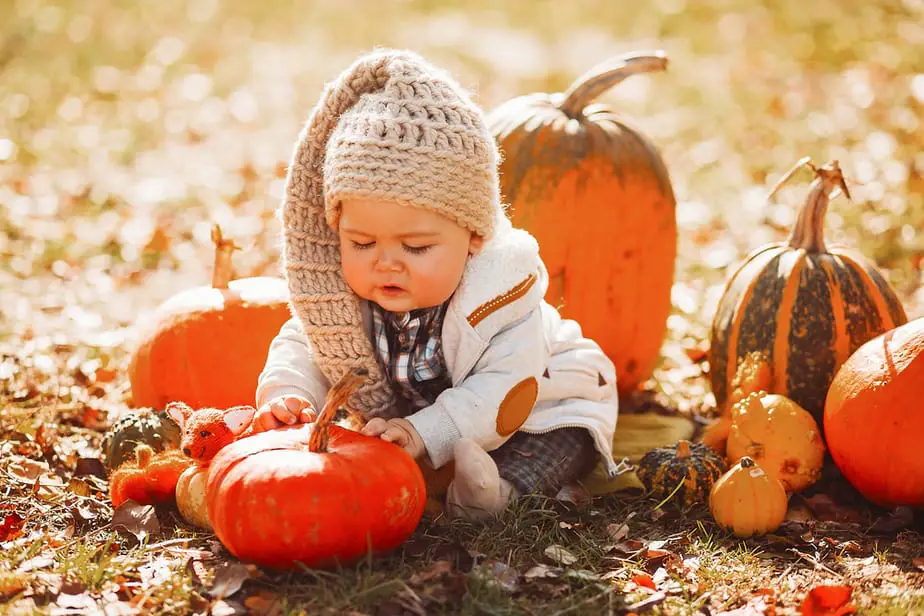 Picking pumpkins is a favorite fall bucket list activity for everyone. This quintessential autumn tradition can be traced back to early agricultural customs which celebrated the abundance of plump pumpkins at harvest time. Pumpkins come in all shapes and sizes, and they make your front step or mantle look so festive!
2. Visit an Alpaca Farm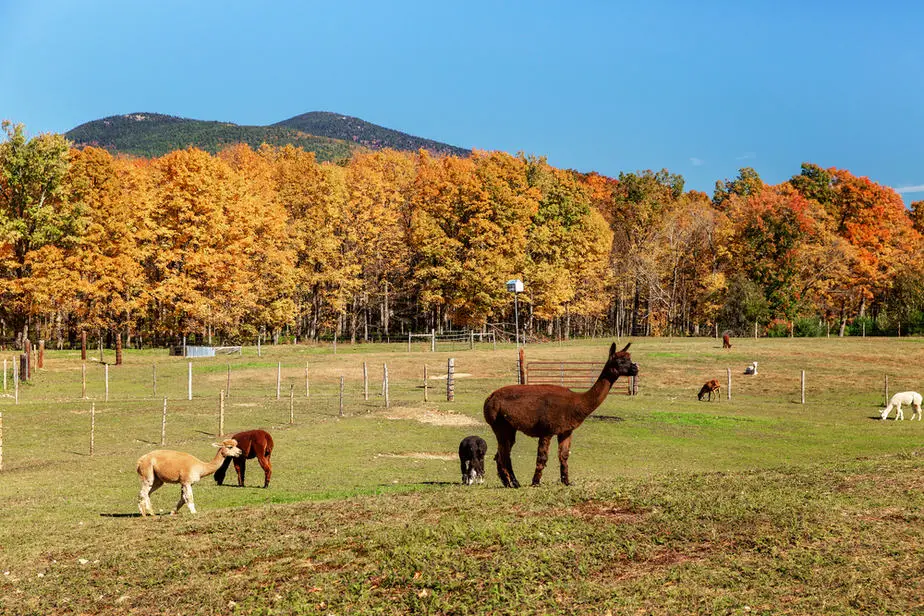 Visiting a farm with livestock is a wonderful way to spend an autumn weekend afternoon. Kids will enjoy petting the furry animals and you might also be able to sample fresh cheese, apple cider, or egg nog.
Farms with specialty animals such as alpacas are especially fun to visit when the weather turns chilly. An Alpaca's thick fur is naturally made for cold weather, and alpaca farms often sell handmade goods such as mittens or hats made from fur.
3. Carve a Pumpkin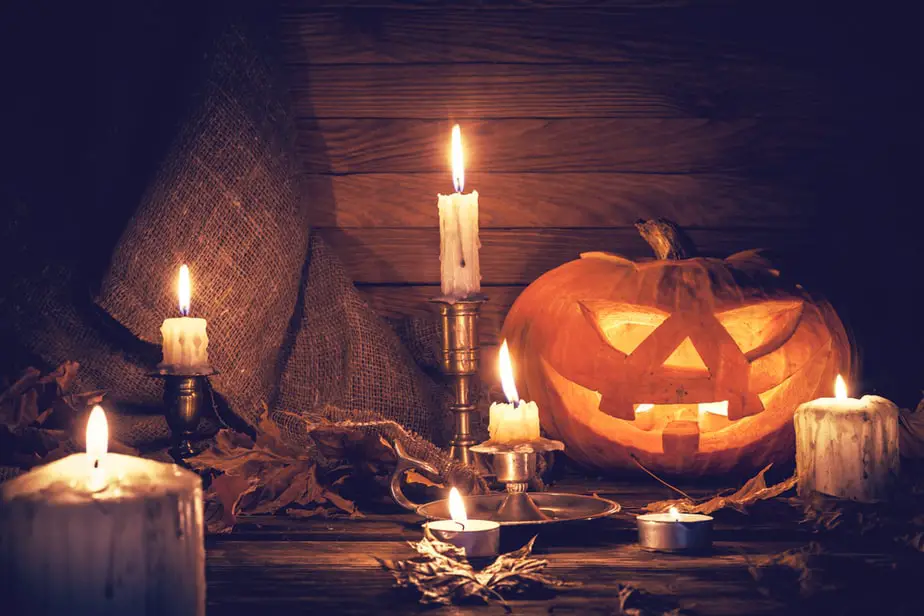 Carving pumpkins is an ancient tradition that was originally intended to ward off evil spirits (talk about a spooky fall bucket list idea).
The ancient Celts started the custom by hollowing out the insides of gourds and other vegetables, such as turnips, then carving them in the shape of smiling faces. A candle would be placed inside to ensure that good spirits would have a place to settle, while also lighting the way for travelers.
Today, carving pumpkins has become a hallmark of the autumn season. Get creative with your pumpkin carving by using patterns to create haunted ships, bats, or witches on broomsticks for a creative twist, or go with a classic jack-o-lantern, which never goes out of style.
4. Create a Colorful Display of Mums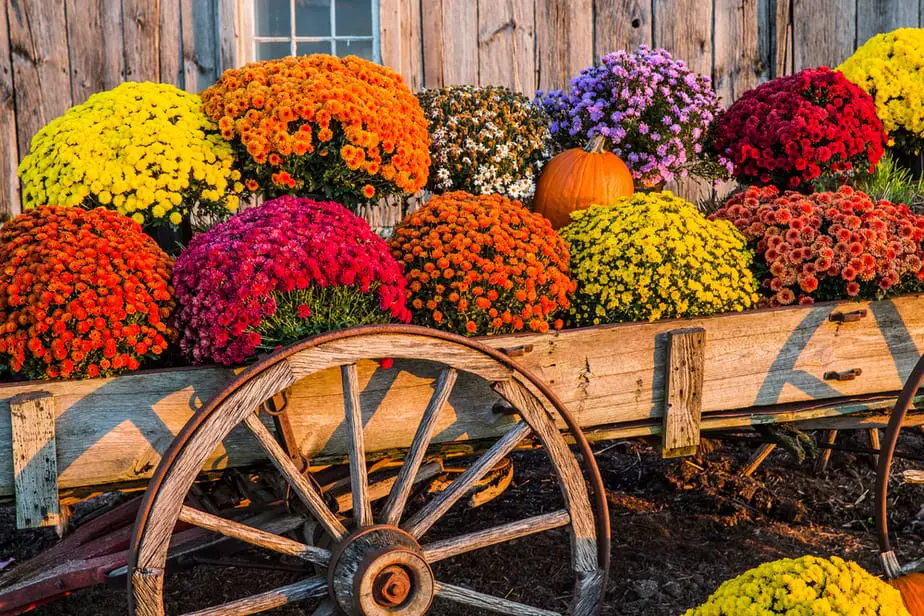 Potted mums come in a spectacular array of colors; some are bright and others more muted. Depending on the color palette that you prefer, you can mix and match a range of hues from rust and amber to magenta, crimson, and gold.
Plant mums in your yard or leave them in pots on your front step or back patio. Your yard will look more festive with this fall bucket list idea – plus, colorful mums provide the perfect accompaniment to gourds and pumpkins.
5. Go Leaf Peeping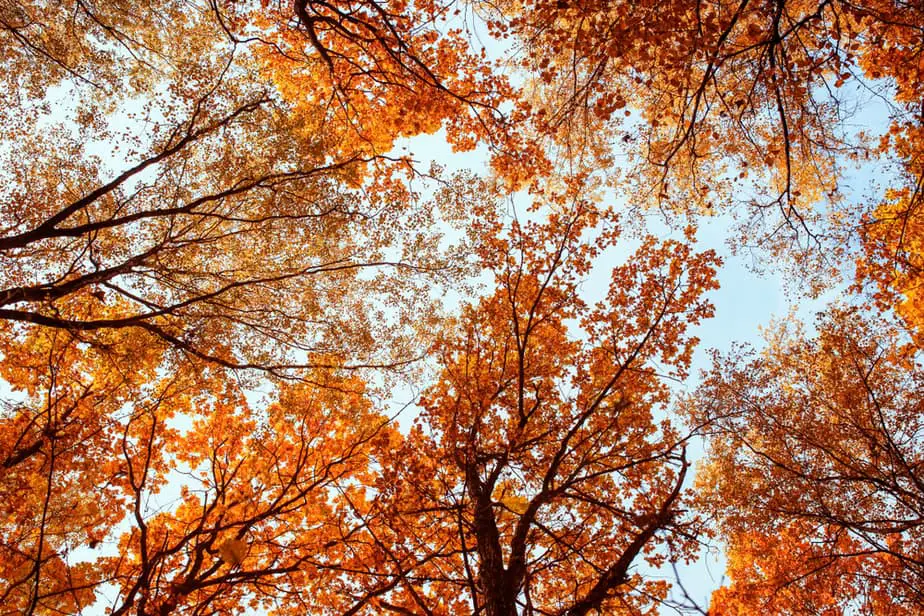 "Leaf peeping" is a quaint term for an autumn foliage tour. In certain regions known for their amazing fall foliage, leaf peepers make plans months in advance in order to revel in the beautiful changing colors by the time autumn comes.
For example, if you've always imagined staying at a quaint Bed and Breakfast during an autumn weekend in a place where fall foliage is at its peak, you will likely need to plan your stay months in advance, especially if you live in an area where Autumn isn't quite as colorful and travel is required. And if that's the case, then this is definitely one fall bucket list idea that we highly recommend you take up!
6. Go Birdwatching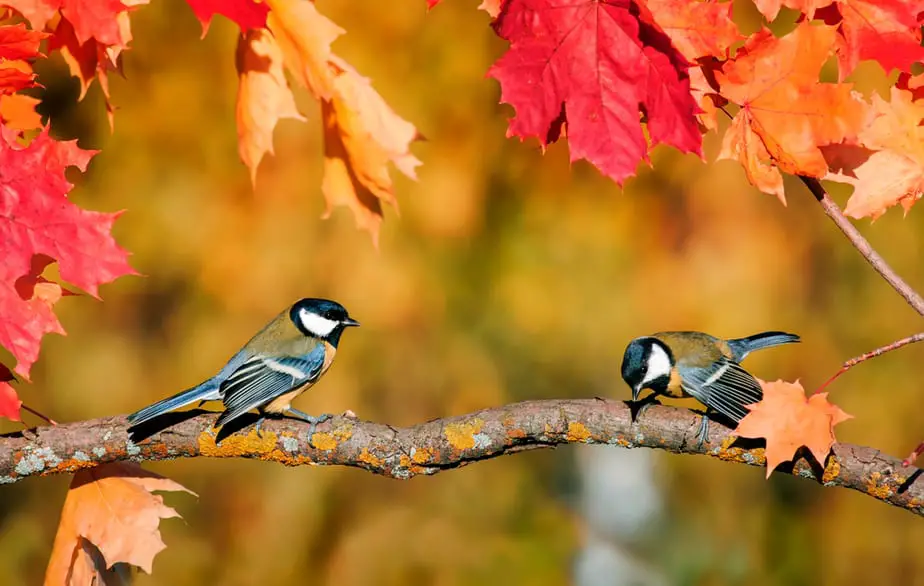 While you are outside admiring fall foliage, you will definitely be able to spot a few birds among the branches boldly flitting from tree to tree. Bring your binoculars and go birdwatching! There are some incredible apps that are available for you to download in preparation for your birdwatching expedition. We recommend the Audubon Bird ID app or Cornell University's Merlin Bird ID app to make this fall bucket list experience even more rewarding and interesting.
7. Build a Bonfire in Your Backyard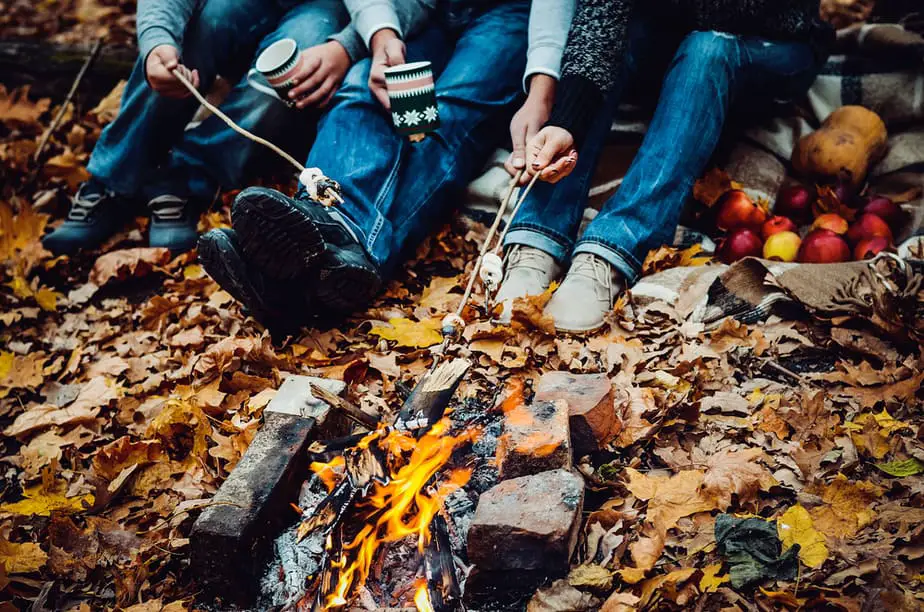 Build a bonfire and you'll have the perfect setting for roasting chestnuts or s'mores outdoors! If you've already gathered kindling and placed the logs to create your bonfire, just be sure that there are no small animals, such as chipmunks or hedgehogs, hiding in your brush pile. Also, unless you already have a designated fire pit in your yard, you'll definitely want to check with your town first to make sure that you're allowed to take part in this fall bucket list idea.
8. Tell Scary Stories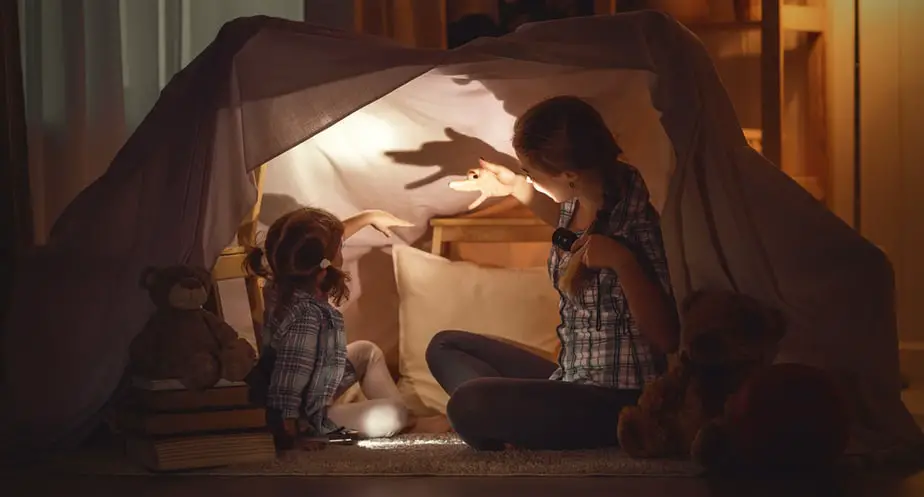 You're never too old to share spooky stories with flashlights and shadow puppets. You can invent your own tales, or read stories aloud from a storybook or from your tablet.
This idea can be fun for adults, too. Gather around the fire with a harrowing tale from classic literature, such as the stories of Edgar Allen Poe, Nathaniel Hawthorne, or Washington Irving. Then, take turns reading passages aloud. Bonus points for the best spooky voices!
Other Outdoor Activities
9. Go Geocaching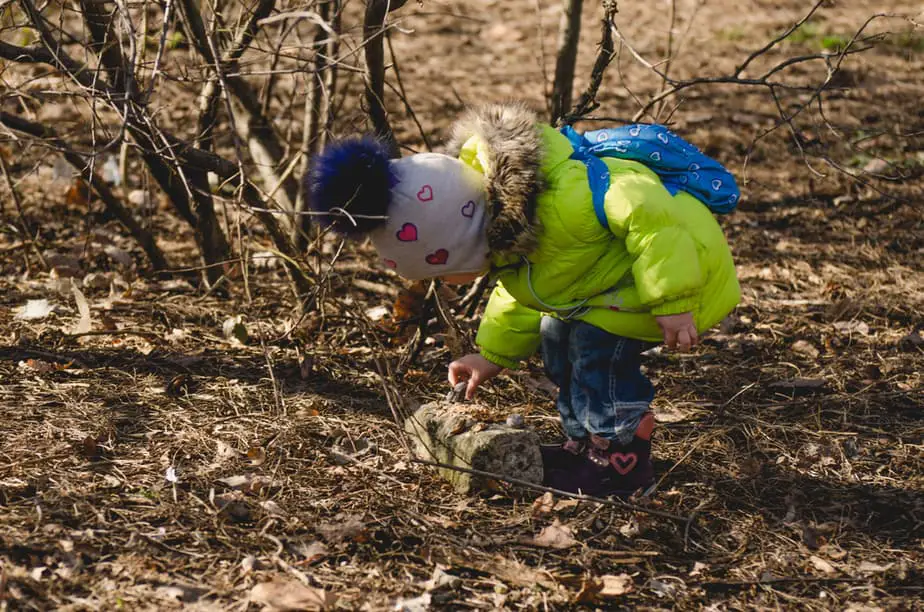 Geocaching is a type of treasure hunt activity where you use the GPS on your phone to locate hidden items and then leave something behind for the next person. Round up the family or get together with a group of friends to experience this modern type of scavenger hunt, where you can use digital navigation aids to find the secret cache.
If you end up geocaching in the woods, keep an eye on your youngsters and watch out for roots or tree branches buried under fallen leaves.
10. Take Family Photos for Holiday Cards
The vibrant colors of fall offer the perfect opportunity for this fall bucket list idea. Taking family photographs that you can later use for holiday cards can be a great way to spread holiday joy to your friends and family. You'll always treasure the fleeting moments and precious memories that you made while taking pictures amidst the brilliant yellow and orange leaves on an unforgettable fall day.
11. Go for an Autumn Hike or Bike Ride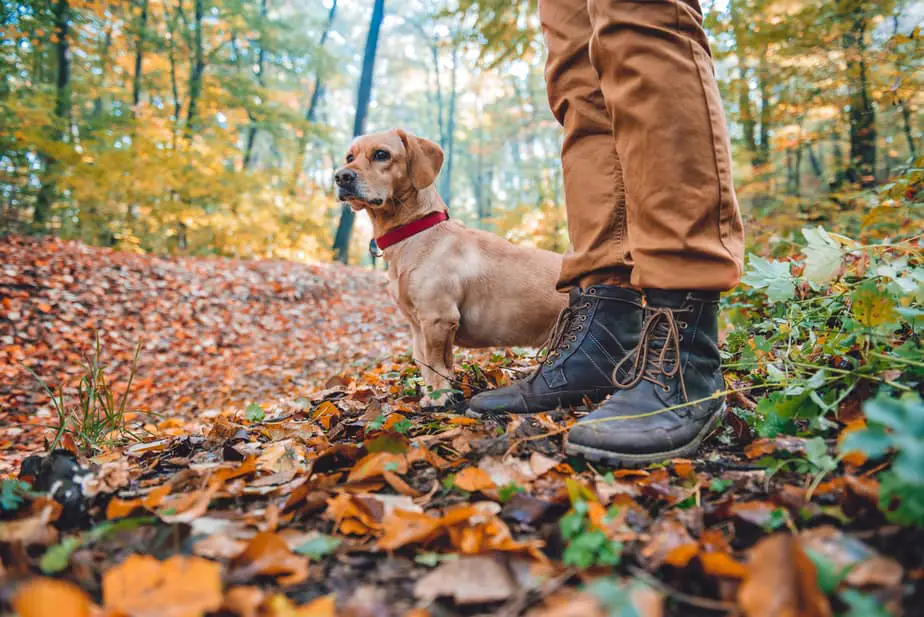 When the crisp fall weather mixes with the intoxicating aroma of autumn leaves, there is simply no better place to be than spending time in nature. Pack your knapsack with snacks and a water bottle and set out for an autumn bike ride or a hike in the woods. If you go hiking, take along your dog, who will be thrilled to have the opportunity to scout out the rich scents of the season on any wooded trail.
12. Go Walking in the Great Outdoors
If you're looking for a less strenuous option, take a meandering walk by a lake with family or friends. The bonding time just can't be beaten! Plus, it's a great alternative to geocaching if you want to put your devices away and take a much-needed break from technology.
13. Run a Road Race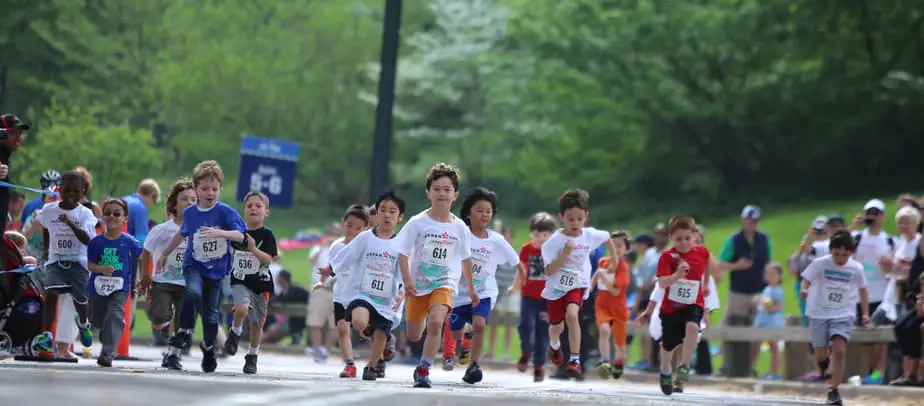 This time of year, there are often numerous opportunities to participate in local road races for both adults and kids. Some towns typically offer a Turkey Trot road race the day after Thanksgiving, which is a great way to work off all that extra turkey and stuffing!
Often, these road races benefit good causes. So, no matter how long it takes you to cross the finish line, you can do so knowing that you helped a worthy cause.
Ultimate Apple Activities
14. Go Apple-Picking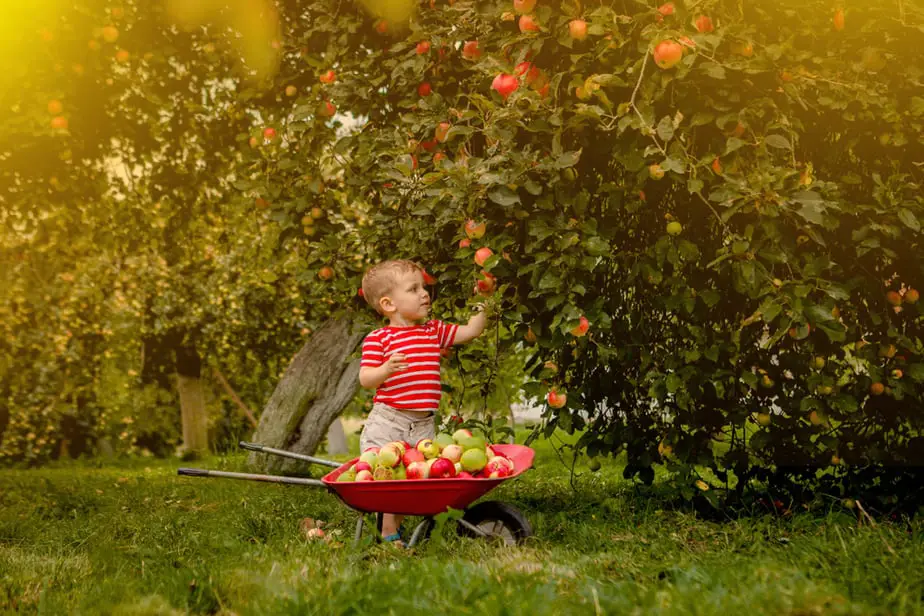 Nothing says "fall" quite like apple-picking. Plan a trip to a local apple orchard where you can pick your own fruit and fill up whole barrels of apples for a full day of fun. Some apple orchards will also offer hayrides on-site throughout the rows of the orchard.
If you don't have a local orchard nearby, visit a farmer's market and bring your own basket to fill with fresh fruit. There are usually several heirloom apple varieties for sale at local markets. Ask the farmer to tell you the special names and unique qualities of each fruit as you sample several options!
15. Visit a Historic Cider Mill
Apple cider was historically made using traditional wooden machinery. Many cider mills still operate this type of equipment, while offering tours to visitors so that they can see the vintage machinery in action.
Visiting a cider mill means that you'll likely get the opportunity to taste the freshest cider batch that you'll find anywhere. If you're lucky, a cider mill visit might also include donuts sprinkled with cinnamon or other tasty autumn treats.
16. Make Homemade Mulled Cider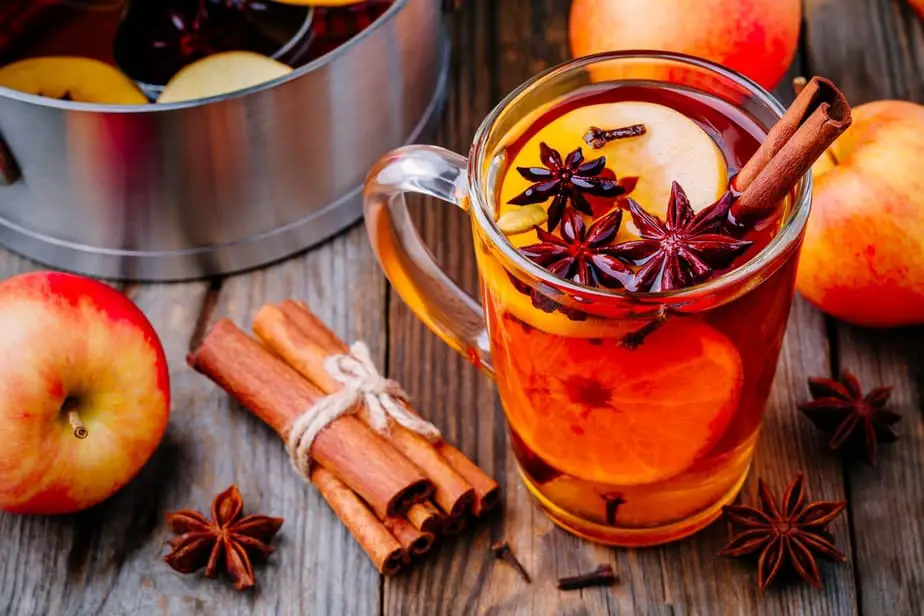 You can also make mulled cider at home by starting with a jug of regular apple cider from a cider mill, farm stand, or grocery store. (Just make sure to start with cider rather than apple juice, which is pasteurized. Cider is unpasteurized so it retains more pulp and flavor).
Traditional mulled ciders contain spirits such as bourbon, rum, or whiskey, but you can also create a family-friendly mulled cider without alcohol. Heat up the apple cider in a large pot on your stovetop and then add cranberries, cloves, and grated orange peel (or whole oranges), along with cinnamon, cardamom, coriander, and nutmeg.
If you like extra depths of flavor and spice, you can also add some star anise, ginger, all-spice berries, and peppercorns.
Halloween Fun
17. Decorate for All Hollows' Eve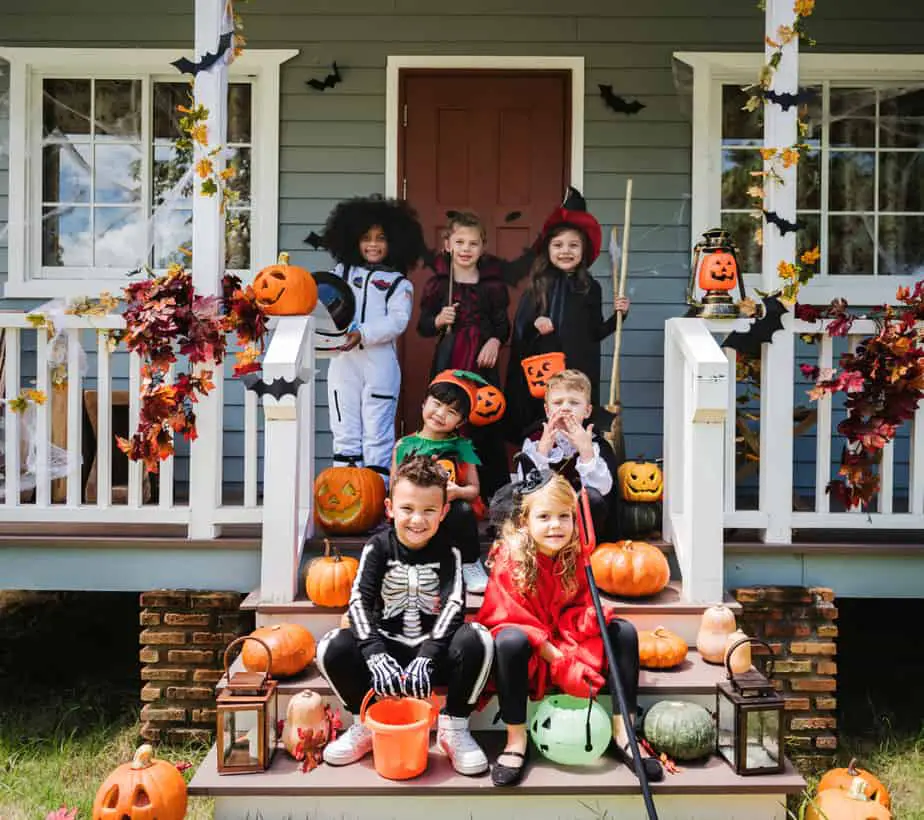 Turn your house into one of the spookiest (or cutest) homes on the block for Halloween. All of the neighborhood kids will be excited about Trick-or-Treating at your front door this year.
18. Do the Monster Mash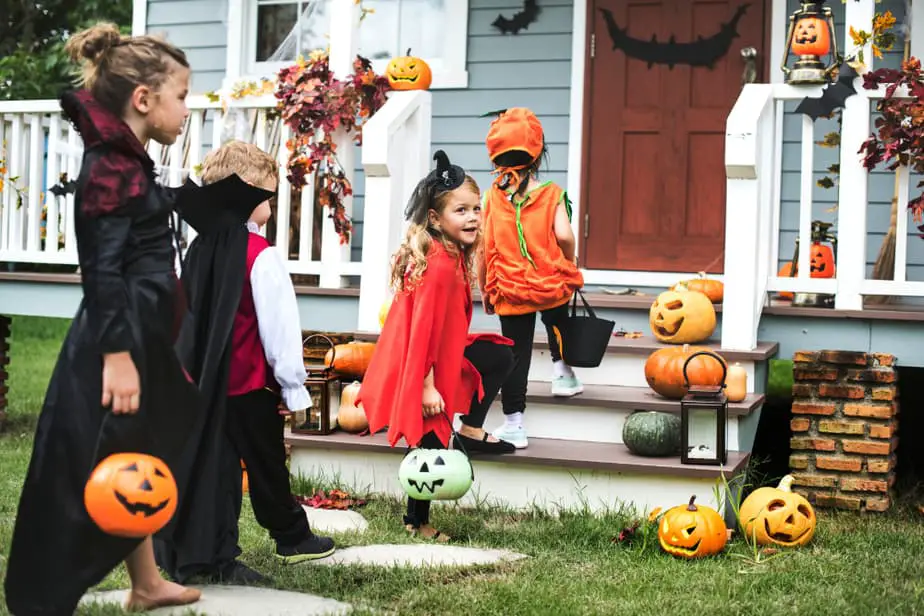 When All Hallows' Eve finally arrives on October 31, be extra prepared with a playlist of songs like the Monster Mash cued up to enhance the spooky-fun mood. You might even see a few ghosts or goblins start to boogie on your front steps!
19. Watch a Fun Spooky Movie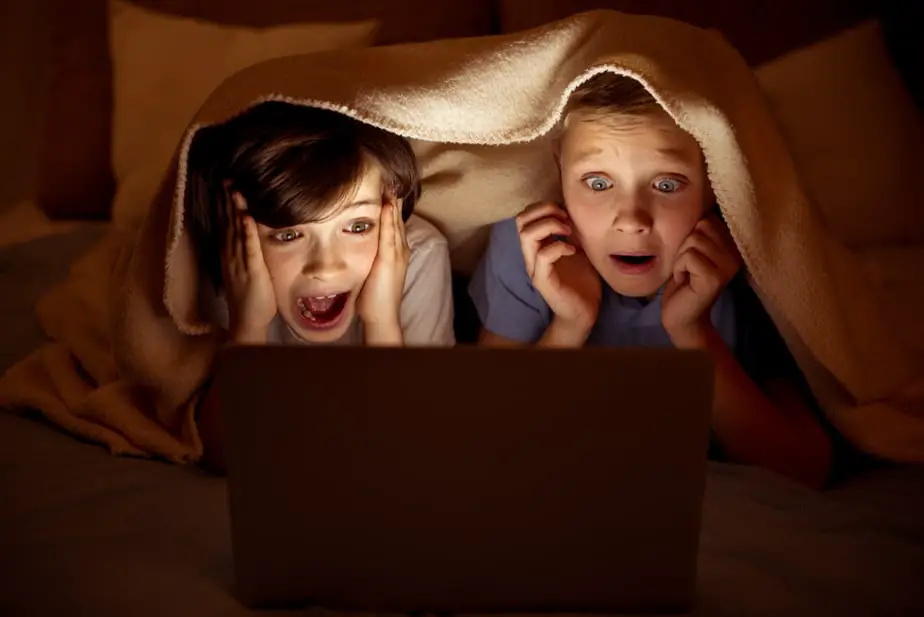 Even if you don't like being scared silly while watching a movie, there are still plenty of fun and festive favorites that keep the spine-chilling to a minimum. Add some or all of these classic Halloween movies to your family watchlist: "It's the Great Pumpkin, Charlie Brown!", Casper the Friendly Ghost, The Legend of Sleepy Hollow, Hocus Pocus, Practical Magic, or The Nightmare Before Christmas.
20. Host a "Who Dunnit" Mystery Dinner Party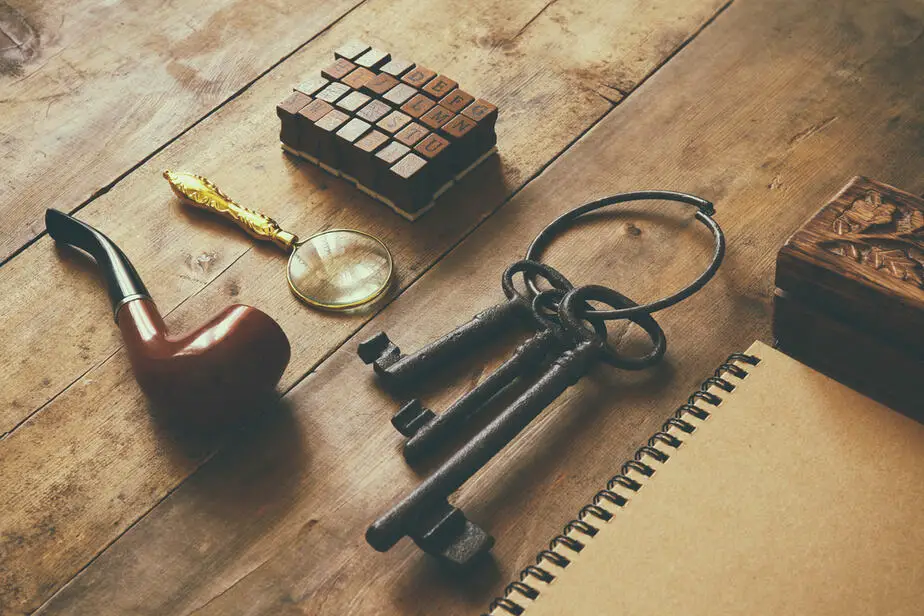 Host an Agatha Christie or Clue-style dinner party by downloading a clever "Who Dunnit" mystery theater script. Build up the suspense in advance by sending out invitations asking guests to dress the part in costumes or vintage styles or by telling them to bring a mysterious prop. Warn your guests that anyone in attendance could end up a suspect!
21. Organize a Scarecrow Contest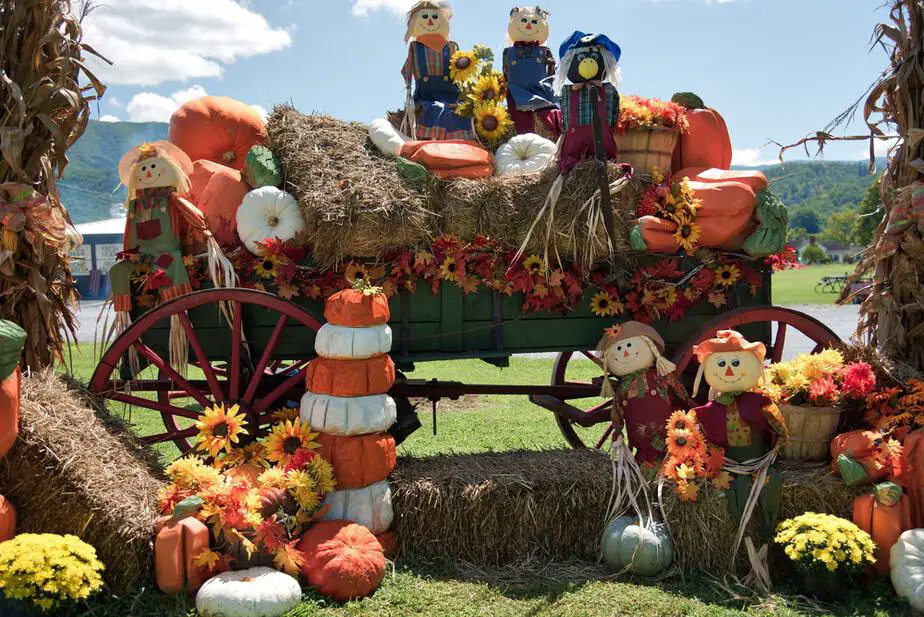 Make your own scarecrow, or better yet, organize a neighborhood scarecrow contest. Scarecrows were traditionally made to scare off crows or other animals from crops in order to protect the harvest. They've since become a classic symbol of the autumn season.
This idea is also great fun for local businesses to participate in on Main Street in a small town. Each contestant can create a scarecrow that reflects a unique theme or the personality of their business.
Fall Crafts and Indoor Activities
Fall is also a wonderful time for indoor activities, including crafting and baking. If you or your kids are feeling tuckered out from all the outdoor activities, here are a few festive holiday crafts and yummy treats to make in the kitchen.
22. Make Pumpkin or Apple Butter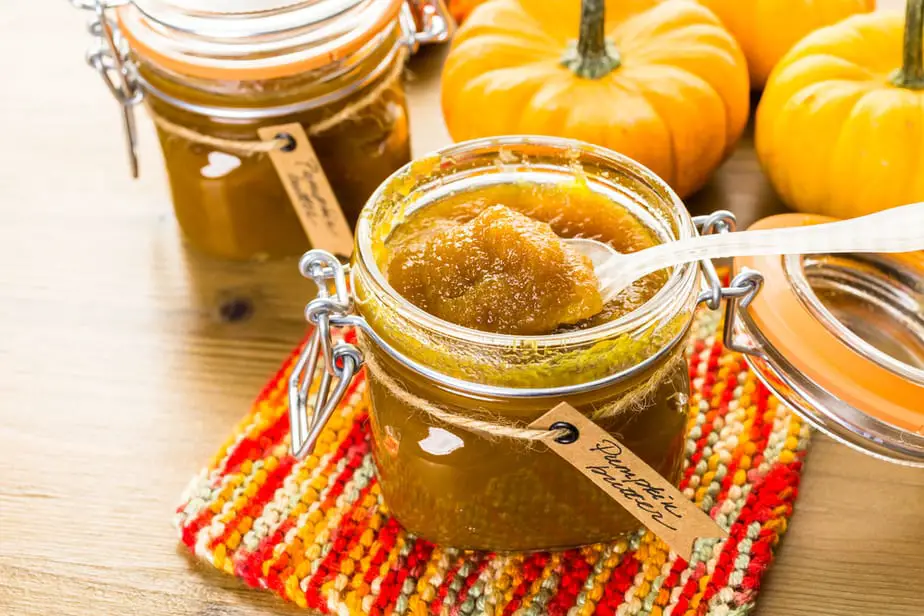 Don't let the name fool you! Pumpkin or apple butter actually refers to the rich, creamy, flavorful fruit spread that results from simmering pumpkin or apples with a blend of aromatic spices.
Once you've made your pumpkin or apple butter, spoon it into mason jars covered with a printed cheesecloth and colorful ribbon. Then, create a tag and tie it with twine to create the perfect rustic gift for the holidays. This makes a great teacher's gift, too!
23. Roast Pumpkin Seeds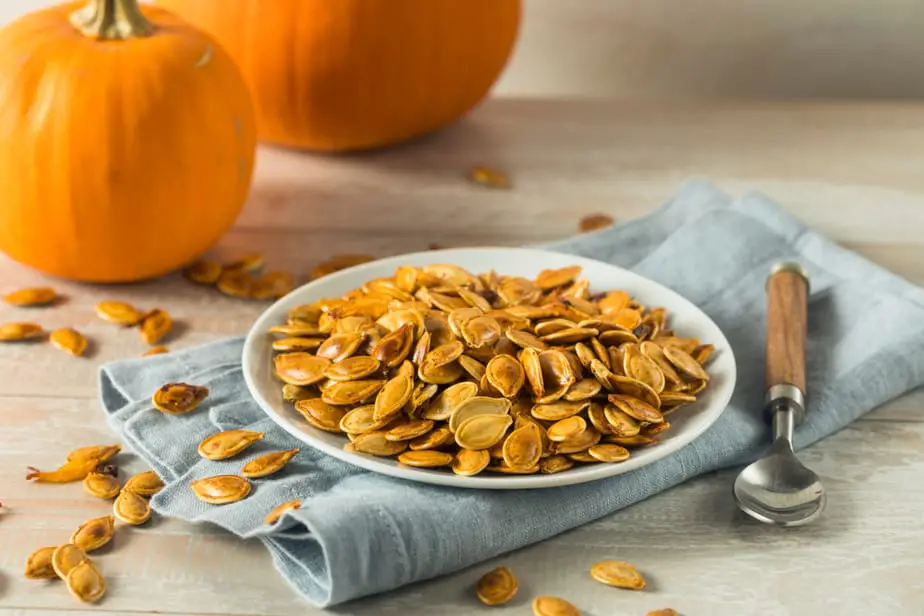 If you carved your pumpkin, then you know that it's time to roast up the seeds. Spread the seeds on a large baking tray, then lightly sprinkle them with sea salt.
Although Halloween is the season for spooky jack-o-lanterns and spine-tingling chills, eating pumpkin seeds actually lowers our blood pressure and boosts good cholesterol to help keep our hearts healthy. Pumpkin seeds are a great source of iron and antioxidants such as magnesium and zinc – and they taste good, too.
24. Do a Jigsaw Puzzle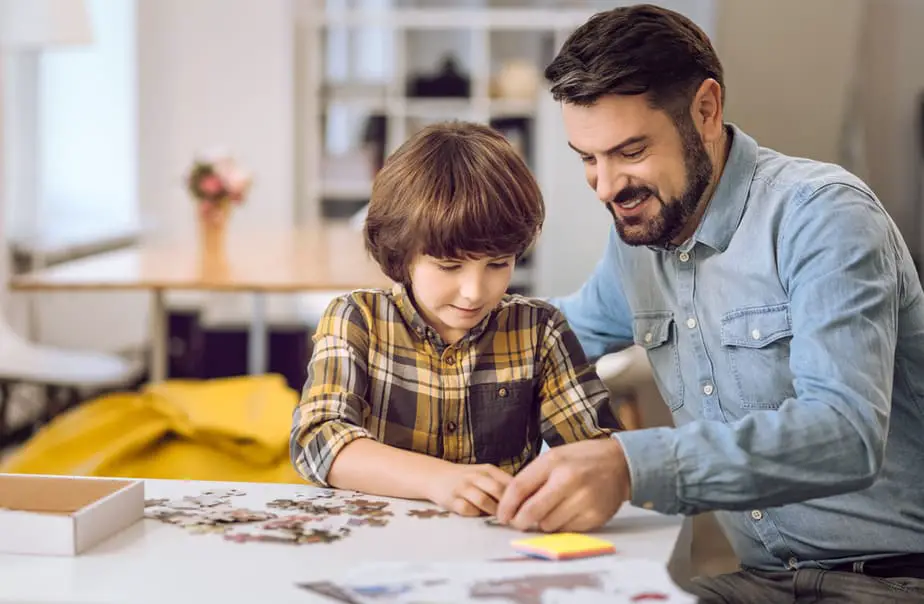 Jigsaw puzzles are fun for all ages. They are also a great background activity for large gatherings where different generations come together.
Pick out a puzzle with a festive holiday theme, and set up a puzzle table to keep kids occupied at family parties while the adults are busy mingling in the kitchen. Or, while kids are watching a movie in the den, adults can enjoy sipping mulled cider around the puzzle table.
25. Bake a Loaf of Pumpkin Bread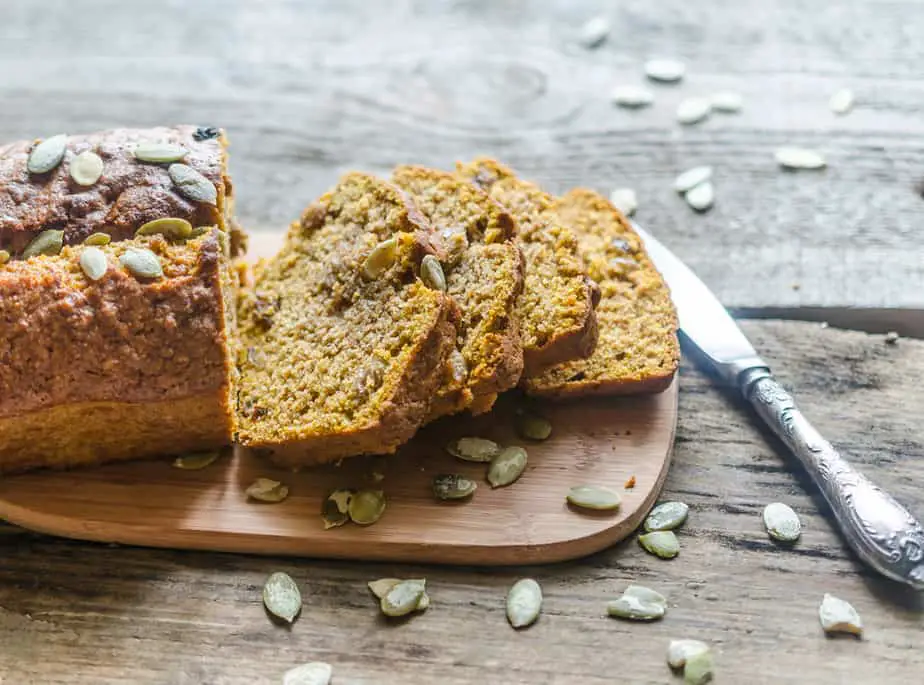 Baking pumpkin bread is an easy and relatively healthy baking project. You can use the meaty insides from your carved jack-o-lantern, or you can simply buy a can of pumpkin from the store to make things easier.
Keep things healthy by adding chopped walnuts, cranberries, and orange peel, or go for a more indulgent version by adding chocolate chips. Either way, you can't go wrong with this fall favorite!
26. Knit or Crochet a Blanket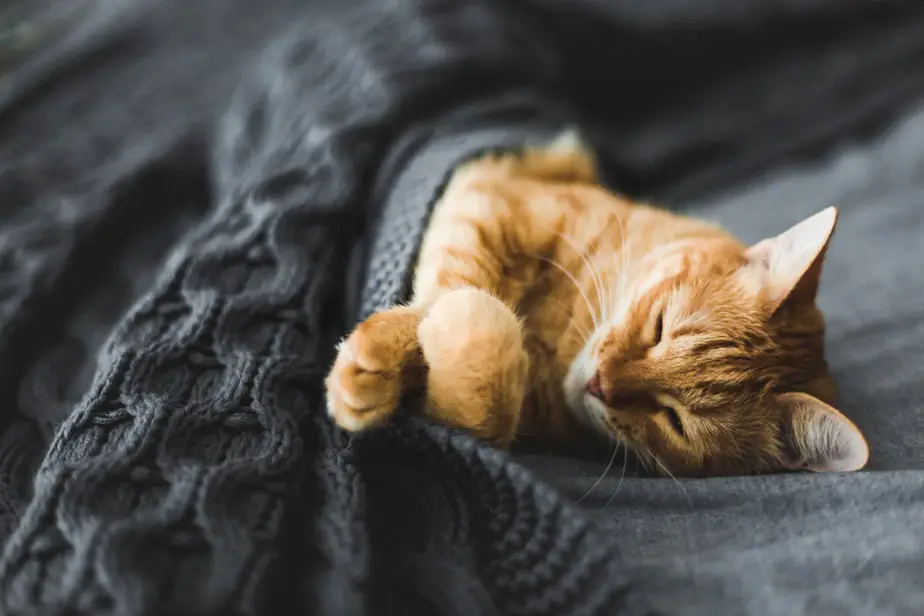 This fall, try knitting the kind of blanket that your cat will want to curl up under. There are many beautifully colored types of wool available that are made with natural dyes in muted autumn colors. If you prefer, you can crochet a blanket instead, although the tighter weave of a knit blanket will be less likely to come unraveled by your kitty.
27. Make Holiday Trinkets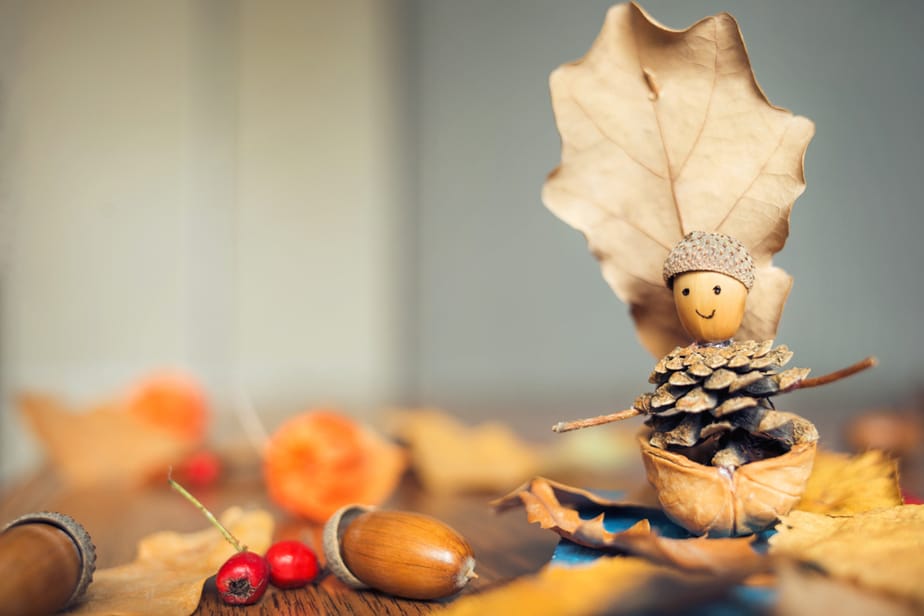 If you find yourself indoors during the fall, you can get a head start on your holiday gifts by making some by hand. There are so many creative ideas online for handmade ornaments using materials that can often be found in the nearby woods or even right in your own backyard.
Gather acorns and pinecones and turn them into cute DIY ornaments that will cost you only a tiny fraction of what you would pay for finished items in a store.
28. Press Leaves to Create Art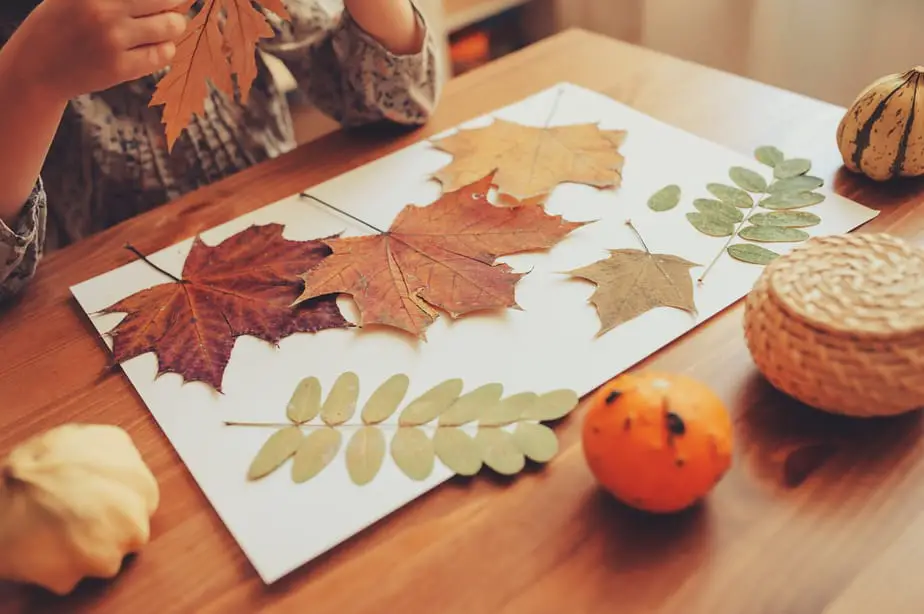 Pressing leaves is similar to pressing dried flowers during summertime, but pressed leaves offer some added advantages. If you coat the back of a leaf with paint, you can then press the leaf to create a stunning impression of the leaf on high-quality card stock.
Mix several different types of leaves, and this DIY will lead to frame-worthy art!
29. Create a Cornucopia Display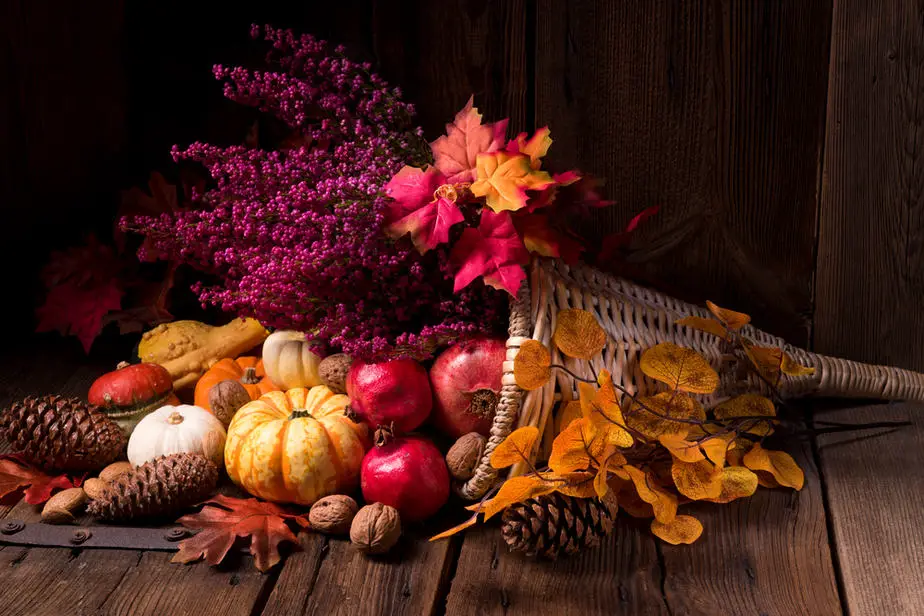 A cornucopia is a horn of plenty and it makes the perfect decoration for a tabletop or mantle. This custom goes back to a time when the harvest was a sign of abundance that everyone recognized. Today, we still love seeing the colorful vegetables spilling out upon the table as we give thanks and get ready for a feast.
30. Make Autumn Potpourri Sachets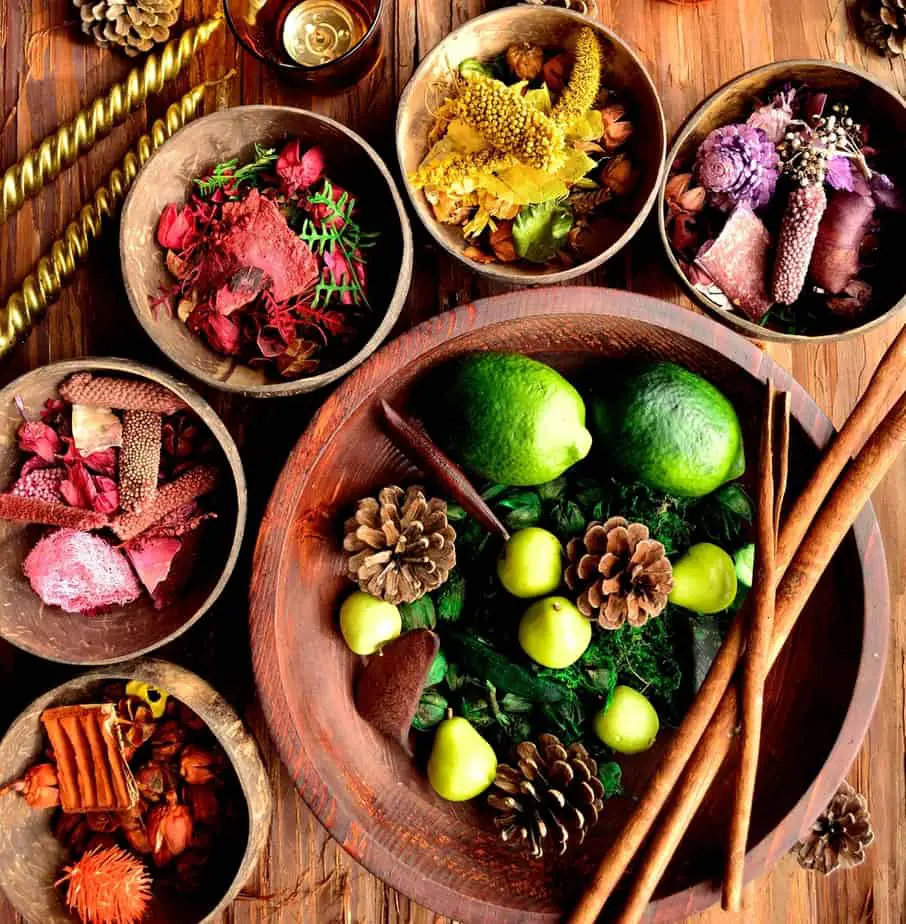 Fill your home with the fragrance of fall by using dried flowers and foraged materials such as pinecones, leaves, and berries to create bowls filled with potpourri.
Cinnamon sticks, dried orange peels, and dried apples all add to the incredible scents of fall. You can also scoop the potpourri into small sachets and tie them with a ribbon to give as gifts.
31. Bake a Cobbler or Pie for Someone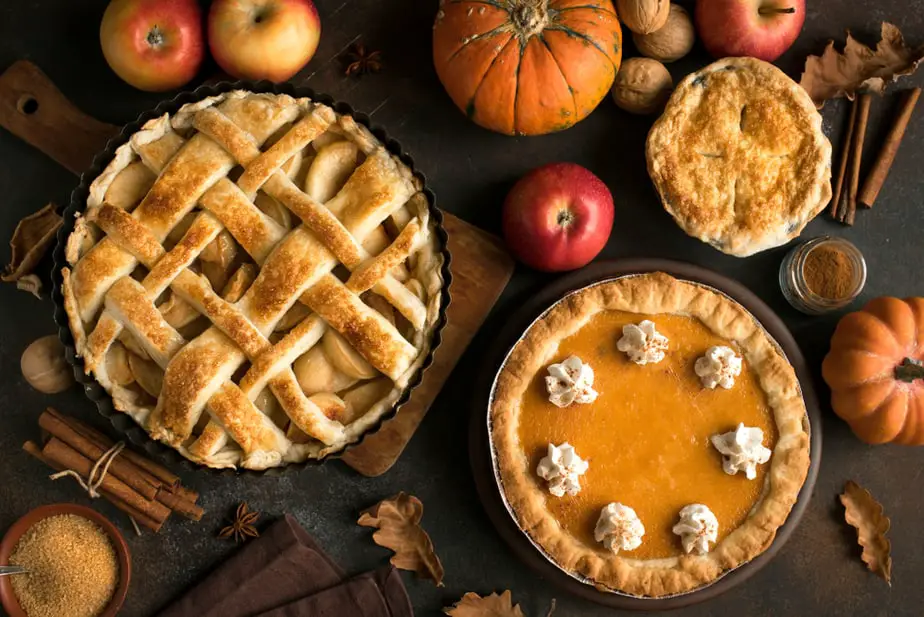 It wouldn't be fall without baking a cobbler or pie. While apple pie is an American favorite, pumpkin pie runs a close second, especially at Thanksgiving. This fall, make a cobbler or pie filled with local fruits and berries, then drop it off to a neighbor or bring it to someone in need. It might just brighten their day!
More Outdoor Activities
32. Attend an Autumn Harvest Fair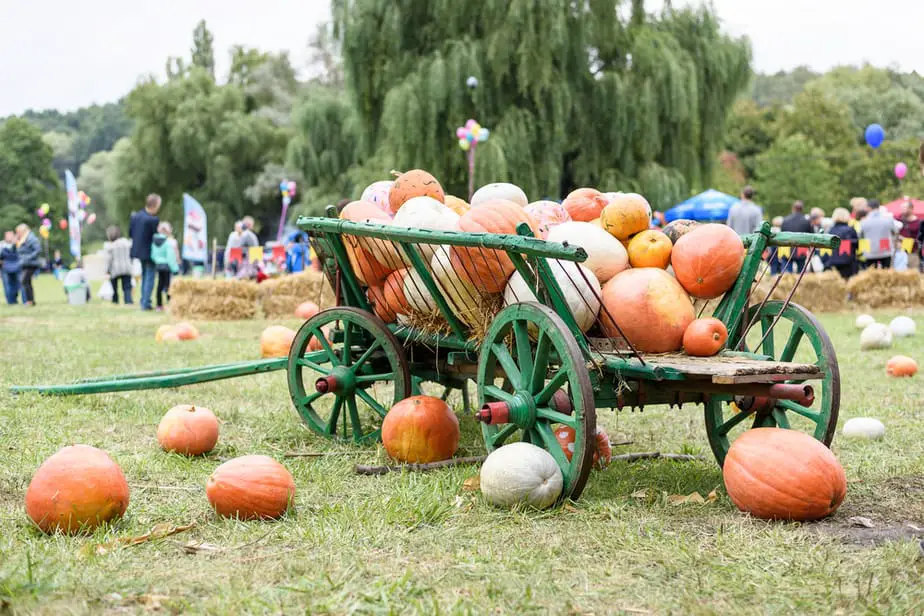 Autumn harvest fairs are one of those old-time agricultural traditions that will continue to stand the test of time. They are fun for everyone and are usually filled with delicious baked goods, pie-eating contests, and animals for petting. What's not to love?
33. Navigate a Corn Maze
This fall, when you go to pick pumpkins at the local pumpkin patch or attend a harvest festival or fair, there's a good chance that you'll encounter a corn maze along the way. Don't miss the opportunity to get temporarily lost amidst stalks of corn as high as an elephant's eye.
34. Paddle in a Canoe or Kayak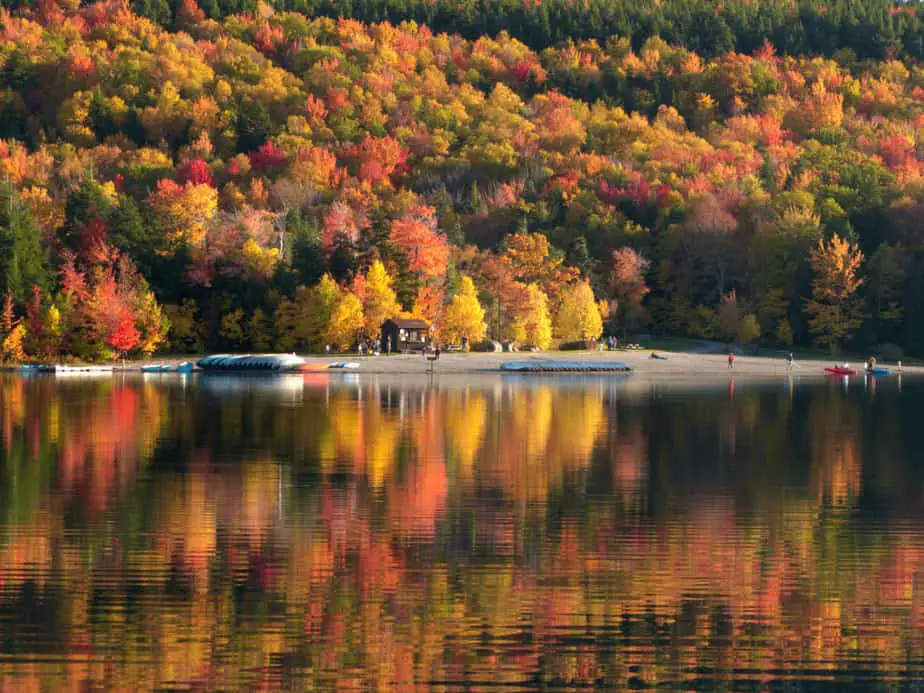 Even if you're naturally a landlubber, fall is the ideal time to test new waters by taking a canoe or kayak to a pond, lake, or coastal cove. Bundle up, because it can get chilly on the water this time of year.
If you're lucky, you might be able to spot water-loving wildlife such as egrets or loons.
35. Tailgate or Picnic Outside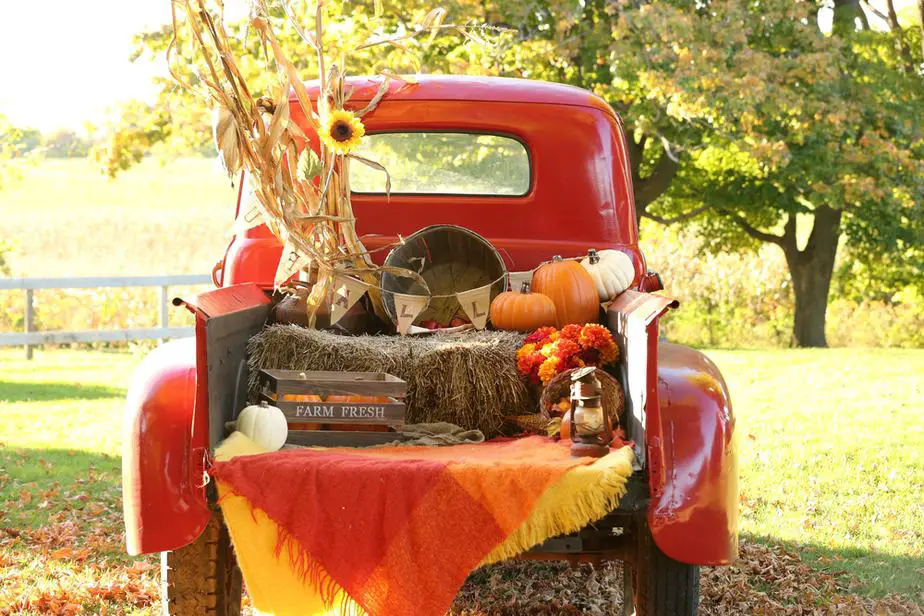 Fall football games are the scene of many a tailgater enjoying a weekend afternoon. Whether or not you have a pick-up truck or hatch-back on your car, you can still experience the fun of an autumn tailgate. Pack up a warm thermos filled with soup and another one filled with cider, and you've already got the makings of a perfect autumn picnic.
Wrap Up
There are so many ways to enjoy the season of autumn. We hope that our fall bucket list will get you started! If you're still looking for more options, consider setting up an easel and painting outdoors. With the brilliant colors of changing leaves as a backdrop, it doesn't matter if you know how to paint. Adding color to canvas is therapeutic, and you'll experience nature in a whole new way.
If you're feeling adventurous, you can go camping (even in your own backyard). Or, just spread out a blanket and gaze at the stars. Certain constellations appear only in the night sky during the fall. Download a stargazing app, and then look for Aquarius, Aries, and Pisces, as well as Cassiopeia and Pegasus.
As it turns out, the sky really is the limit when it comes to enjoying the amazing season of autumn!