The leaves are changing color, the weather's turning chilly, and your kids are getting restless. You know what that means — it's time to start planning some fall activities for kids. Immediately, hayrides or apple picking might come to mind, but hayrides can be expensive, and you might not live near a corn maze or apple orchard. Fortunately, there are a number of fall activities that you and your children can enjoy in the comfort of your own backyard.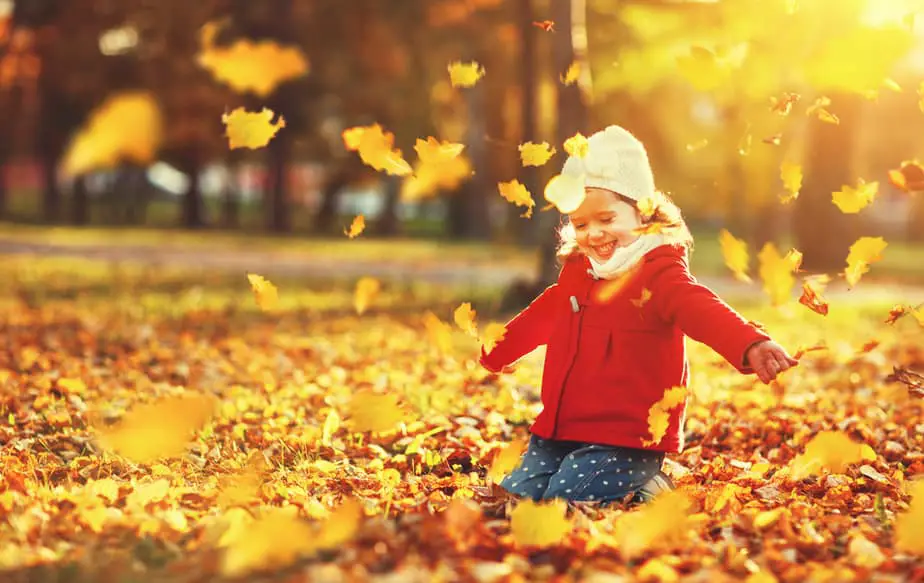 Whether you want holiday-centric activities or games that will also help decorate your home, we have the tips and tricks to keep your kids active, creative, and entertained throughout the upcoming fall season.
Fun with Leaves
Come fall, the leaves change colors and scatter across our yards. Since there's so many of them, and since they're basically everywhere, it only makes sense to use leaves for our fall activities. Here are a few ways in which you can do that:
1. Who Can Make the Biggest Leaf Pile?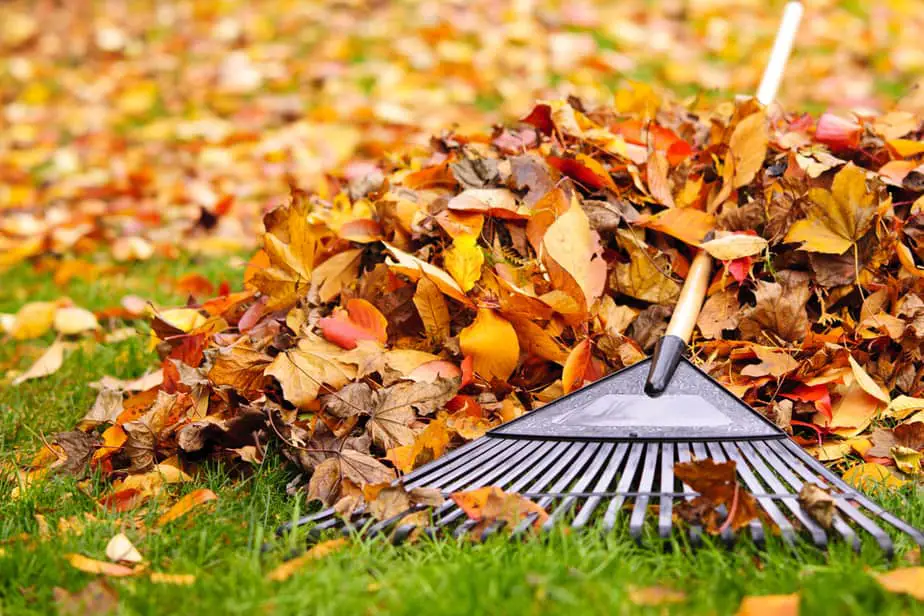 As much fun as leaves are (and trust us, they're very fun), too many of them can become a nuisance. When your backyard is covered in red, brown, and orange, it means you'll need to start raking — so why not let your kids join in?
Turn raking into a challenging game of "Who can make the biggest leaf pile?" and watch your kids take care of the cleanup for you. Plus, if someone makes a big enough pile, you can move onto the next activity…
2. Jumping into Leaves!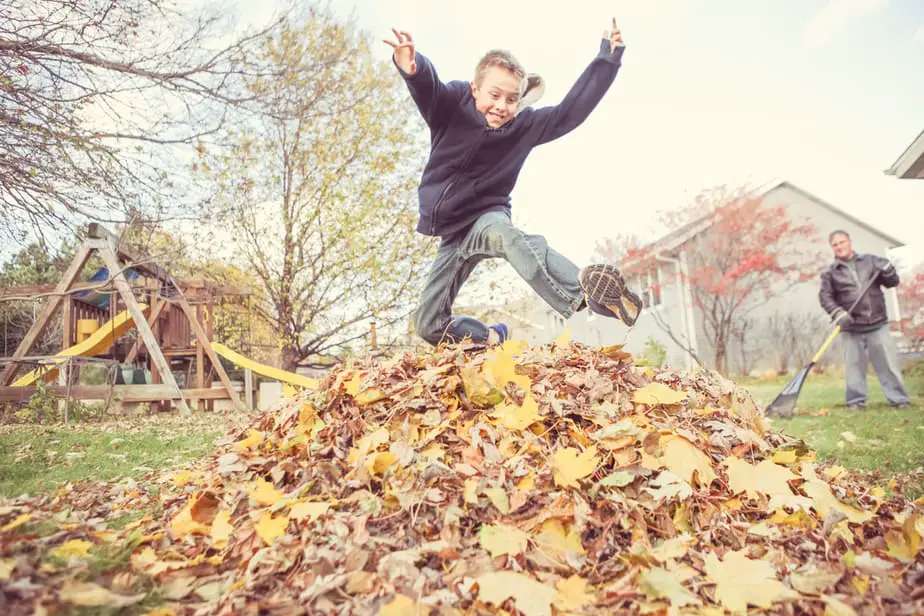 When you read "fall activities for kids", this was probably the first activity that you pictured. Jumping into leaves is a classic fall activity that adults can join in, too!
When raking, make sure the leaves are piled atop grass or another soft surface, since jumping onto concrete can be dangerous. And you might want to wear a hat since leaves tend to get caught in hair!
3. Pressed Leaves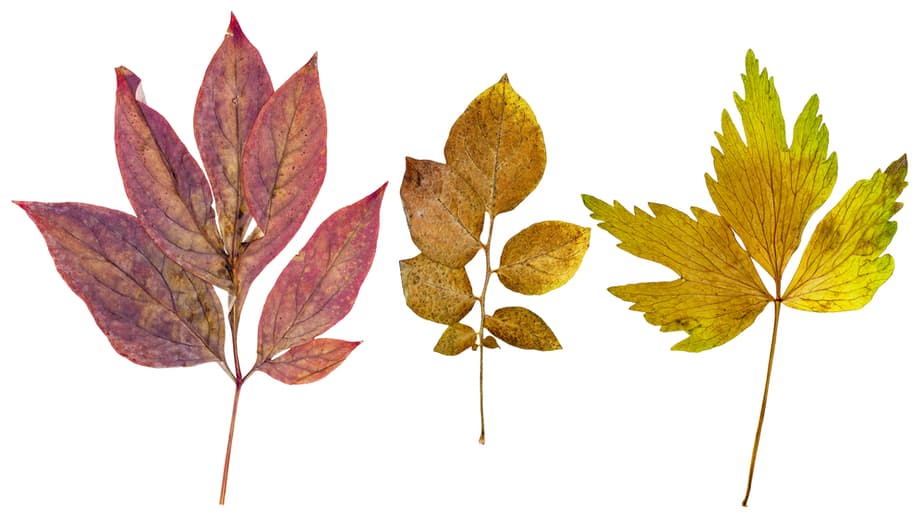 If you want an artistic fall activity for kids, look no further than leaf pressing. Leaf pressing is a fun way to preserve memories of the changing seasons, and it will leave you with pretty artwork that you can use to decorate your living room.
In order to press leaves safely, make sure to identify and avoid any poisonous leaves, such as poison ivy. The best leaves for pressing tend to be thin, flat, and dry, and you'll want an assortment of colors and sizes.
4. Leaf Paintings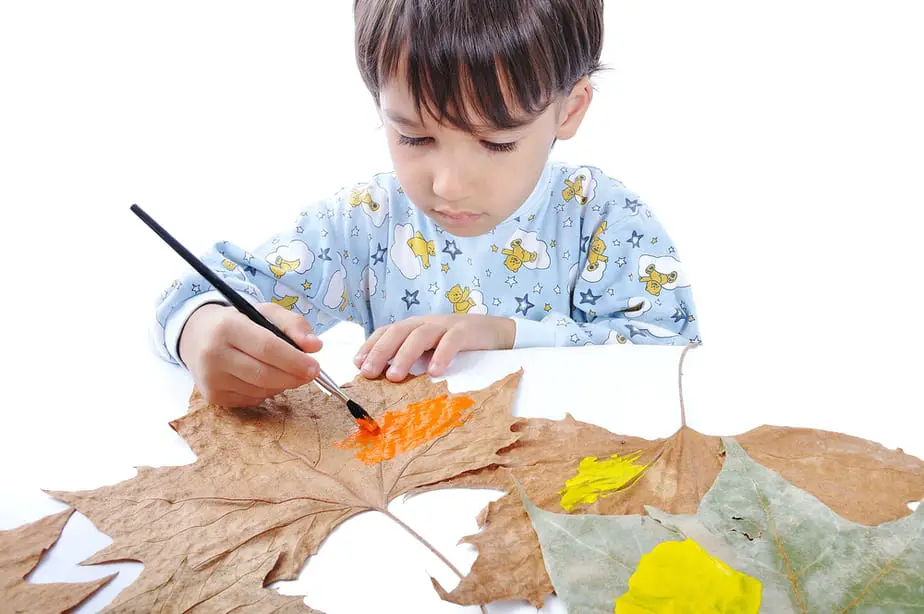 To create a painting with some unique textures and designs, you and your kids can use leaves as canvases. All you'll need for this activity is paint, leaves, paper, and a paintbrush.
Pick out an especially crunchy leaf and set to work coloring it. Then, press the painted side of the leaf to paper, and the leaf will leave (…get it?) behind a nearly identical print.
5. Leaf Painting 2.0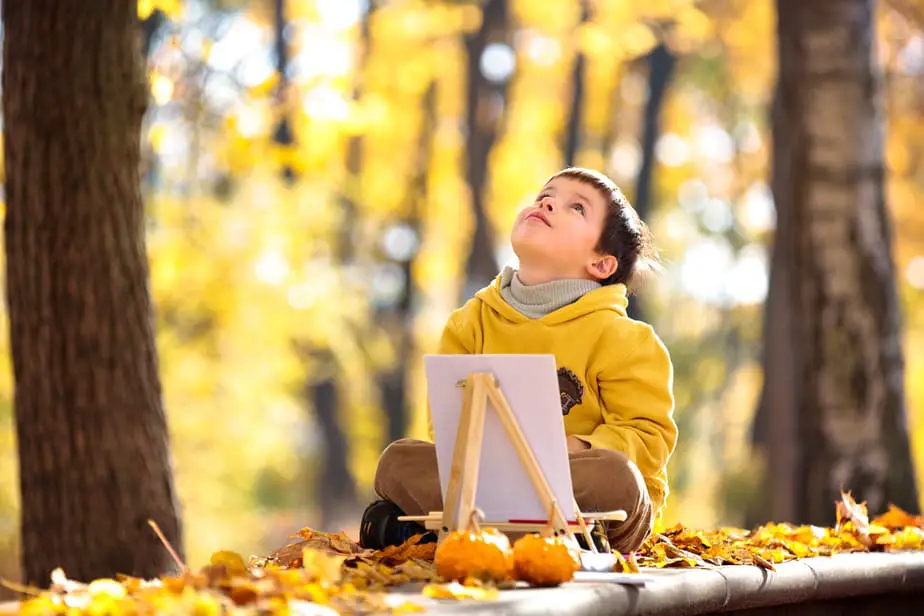 Ok, so leaf painting actually refers to two separate activities, both of which will get your kid's creativity flowing. This second type of leaf painting activity is simple: go outside with a canvas and watercolors, look at the leaves, and paint what you see.
You can encourage your kids to take a more abstract approach and focus solely on colors and shapes. Or, if they're artistically-inclined, you can challenge them to paint the leaves realistically and see how similar their versions look to the originals.
Seasonal Holidays
Several holidays take place over the fall, which means you'll want to look into some DIY decorations. We already have some suggestions for Halloween, but there are even more decorative ideas for Thanksgiving. Here are some of our favorite holiday craft ideas that can also make for some fun fall activities for kids.
6. Pumpkin Carving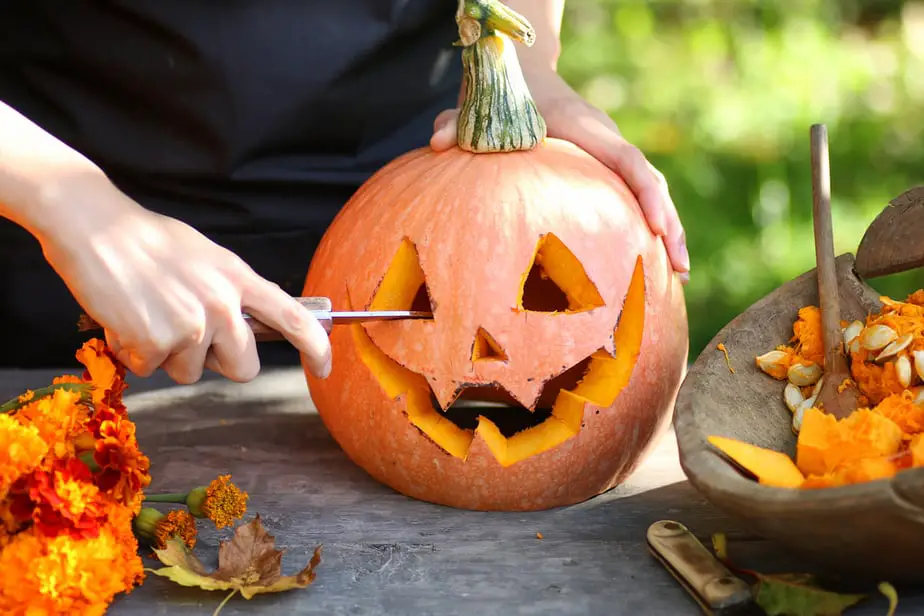 Halloween isn't Halloween without a few Jack-o-lanterns, and carving these pumpkins will be a real treat for your kids. Even picking out a pumpkin is fun! You can use templates, pick a theme, or just freehand designs — regardless, you'll have some neat decorations, tasty seeds, and fun memories of the fall season.
7. Build a Scarecrow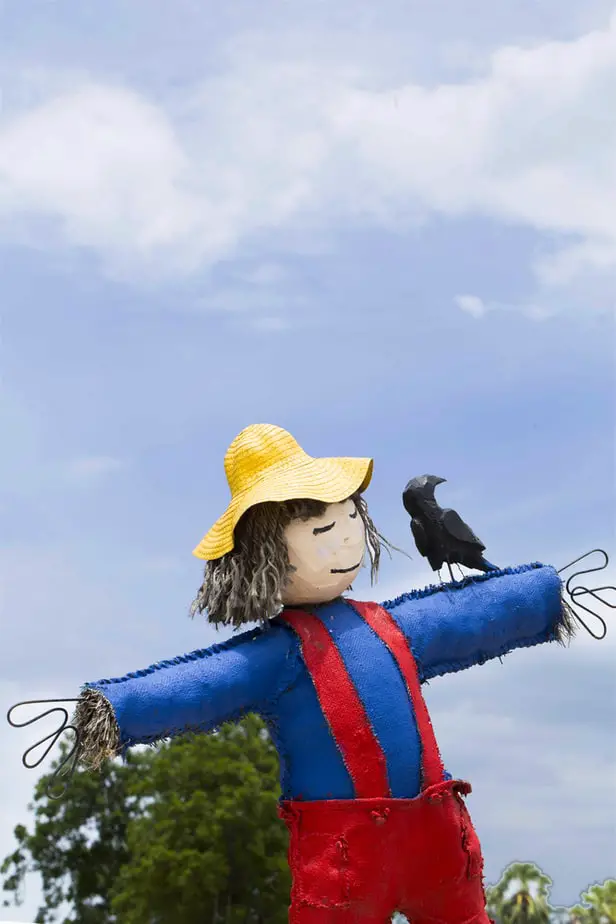 Practically a mascot for fall and Halloween, every yard deserves a scarecrow, and every child will have fun making one. There are several ways to build a scarecrow, and you have several materials to choose from.
It's probably best that you handle the heavy lifting while letting your kids pick the design and accessories. But if you have teenagers or especially responsible preteens, they'll likely want to join in, too.
8. Pinecone Turkeys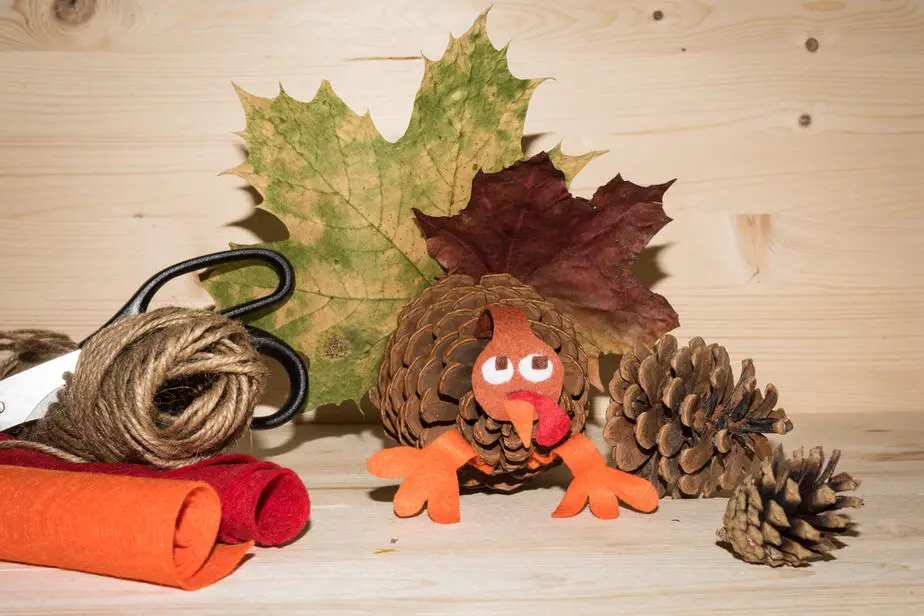 Come Thanksgiving, you can create a fun, festive, one-of-a-kind centerpiece with your children.
In order to create pinecone turkeys, all you'll need is some construction paper, googly eyes, twine or glue, and pinecones. Then, let creativity do its thing, and you'll have a cute decoration in no time.
Get Artsy
Those holiday DIY projects are only a fraction of our artistic fall activities for kids. If you want more general arts and crafts projects, look no further than these activities.
9. Pinecone Hedgehogs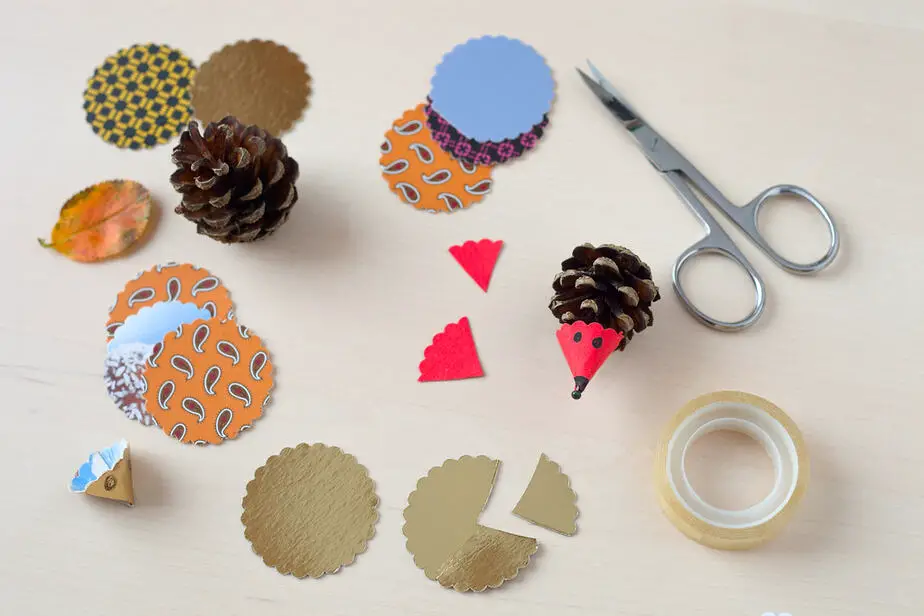 Pinecone hedgehogs are a cute, crafty activity that your kids are sure to enjoy. Similar to the pinecone turkeys, all you'll need are a few arts and crafts supplies, as well as a good selection of pinecones.
In addition to turkeys and hedgehogs, there are lots of other animals and creatures you can make with pinecones, including bears, owls, and foxes. Similarly, you can make a variety of…
10. Acorn Faces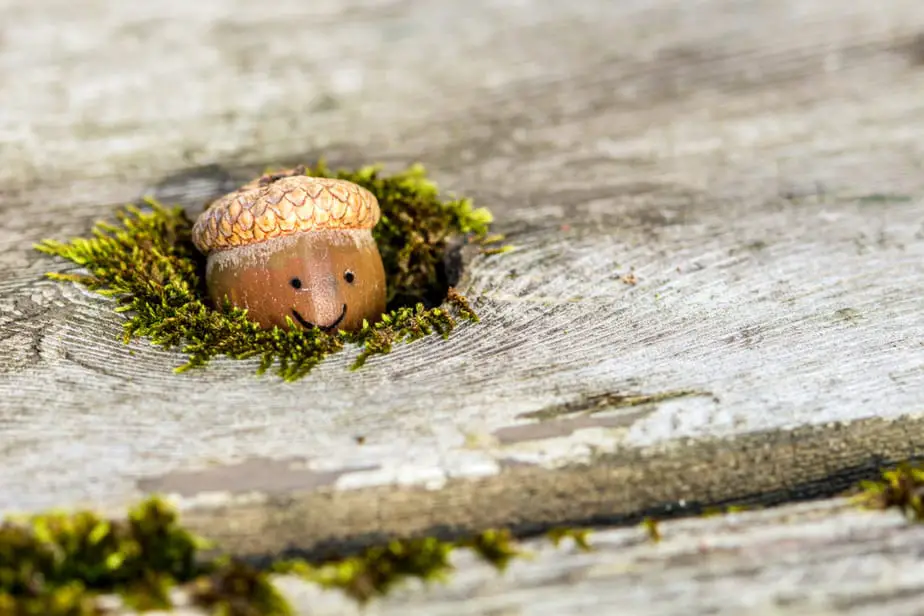 What's cute, simple to craft, and lots of fun for your kids? Acorn faces! This crafty project requires even fewer supplies than pinecone creatures: all you'll need is a pen or marker and some acorns.
Once these acorns have been sufficiently decorated, have fun with them by playing pretend and sending your acorns on exciting outdoor adventures. However, acorns can be a choking hazard, so make sure your child is old enough to participate.
Explore Your Surroundings
From pumpkin patches to corn mazes, fall is a perfect time to explore. And on the days you want to stay home, there's plenty of fall activities to be found in your own yard!
11. Bird Watching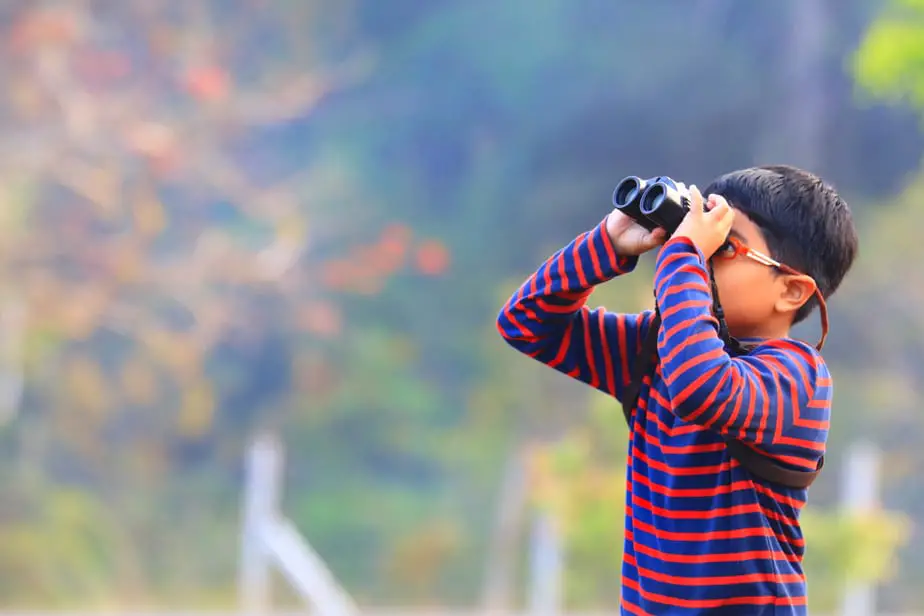 Fall is a great time to start (or continue!) a birdwatching hobby. Most birds will migrate south for the winter, so why not get a glimpse of them while they're still here? We even have some tips for making your yard bird-friendly.
You can buy binoculars and pick out a regional book to try to identify birds, or you can make a game out of seeing who can spot the largest variety. However, just watching the birds without any extra tools will make for some fun quality time with your child.
12. Bird Feeding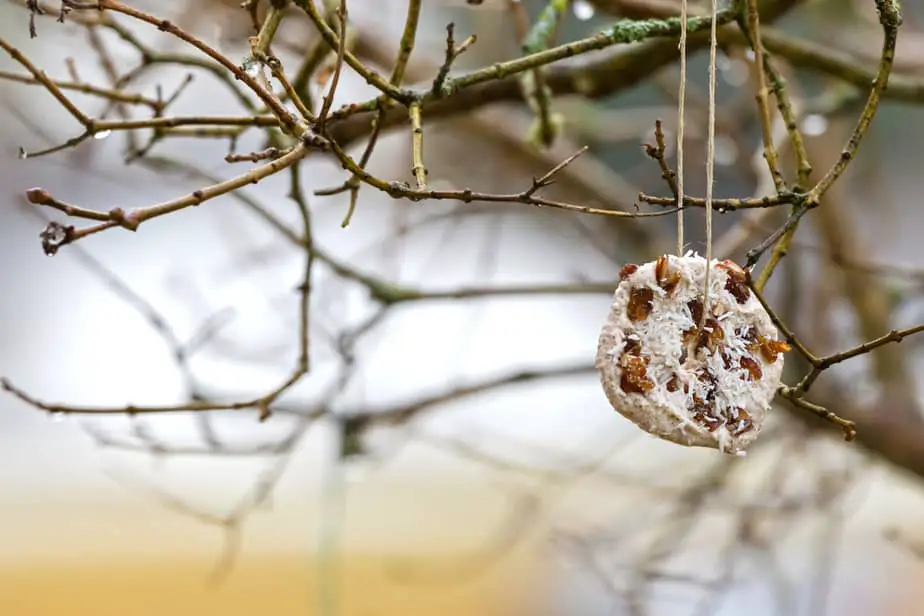 In order to have the strength to fly this winter, our feathered friends could use some extra calories. For that reason, fall is a great time to install some birdfeeders or make some birdfeed cookies with your children.
Birdseed cookies are fairly easy to make, but you'll want to prepare them in advance. With enough time and the right resources, you can even make your own birdfeeders.
13. Bug Watching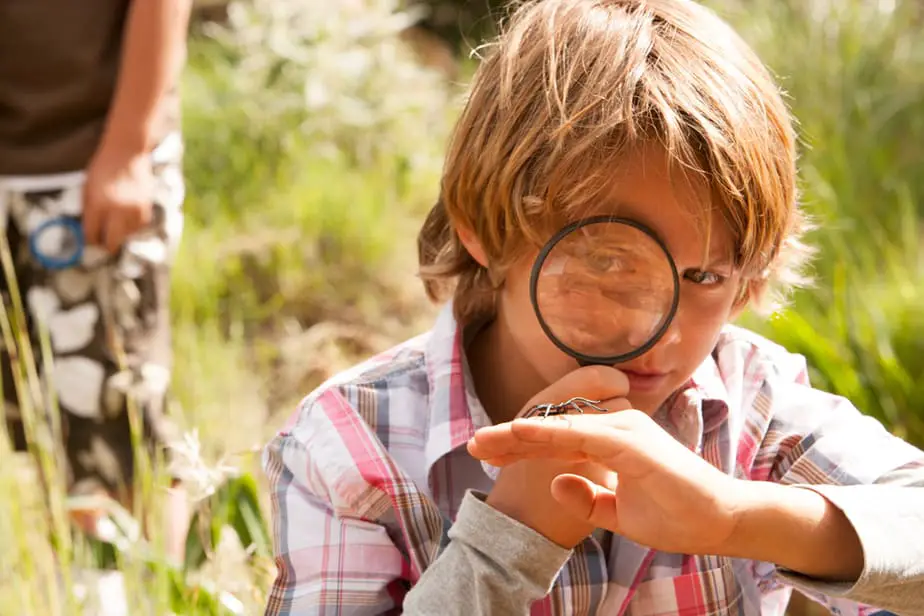 Not all parents will want to take part in this next fall activity, but for kids, bug watching can be just as fun as bird watching (if not more fun!). You can watch these bugs from afar or place them in a plastic container with leaves and take care of them as an outdoor pet.
You'll want to make sure that your kids aren't handling any venomous or stinging bugs. Also, be vigilant that your kids don't accidentally hurt the bugs, either — it's their home, too!
Classic Sports and Games
We have lots of ideas for backyard games, and some of them are especially fun to play during the fall. For instance, the cool air makes fall an ideal time to practice several sports and games, from t-ball to hula hooping.
14. Tee-ball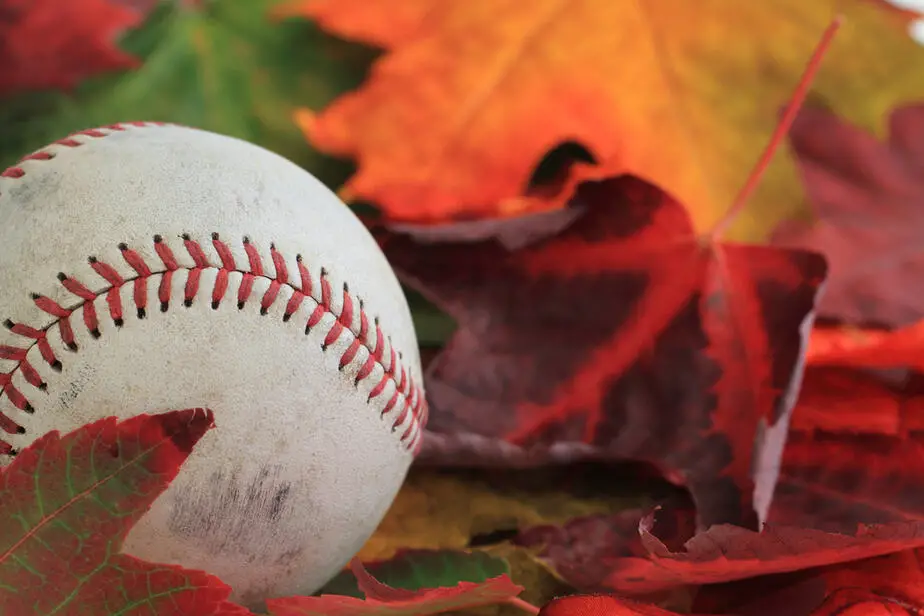 Since it can be difficult to practice over the winter, fall is a great time to get in some baseball practice before the spring season. Tee-ball is our preferred version, and we have suggestions for what gear to buy.
You can play by official rules or make up your own; you can even get rid of the bat entirely and opt for a catch. Just be careful not to lose a ball in the leaves!
15. Bike Riding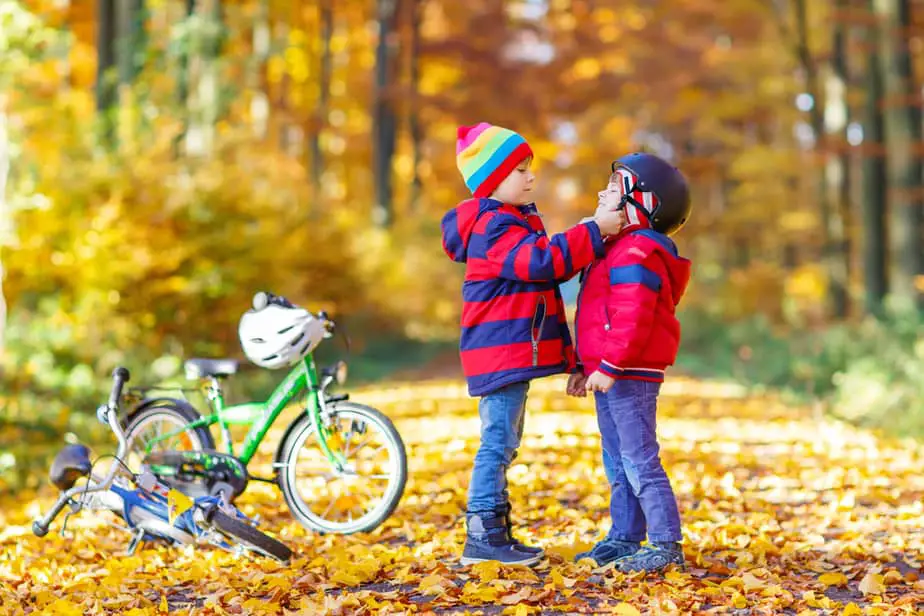 Fall is the perfect time for teaching your child to ride a bike. The nice thing about bike riding in autumn is that if your child falls (…get it?), there's always a nice cushion of leaves to catch them. It's true that leaves can get caught in the spokes, so you might want to bike near the leaves instead of directly over them.
16. Play on a Swing Set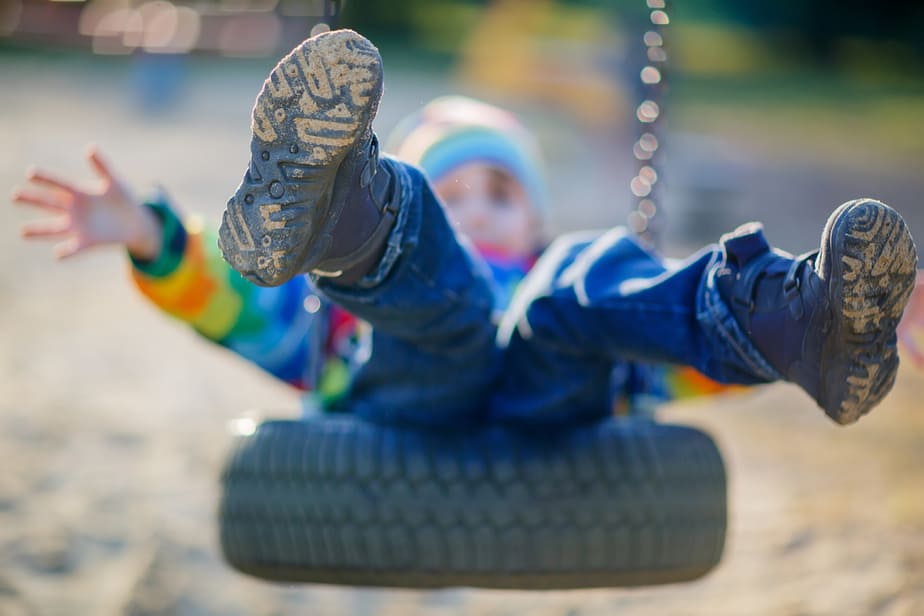 If you've been thinking of installing a swing set in your yard, why not do it this fall? Any time of year is a good time to use a swing set, but fall is especially fun because it's not too hot or too cold, like in other seasons.
Both older kids and younger kids love to swing, and you can even install your own swing with just a tire and some rope. Just make sure to install it safely.
17. Flag Football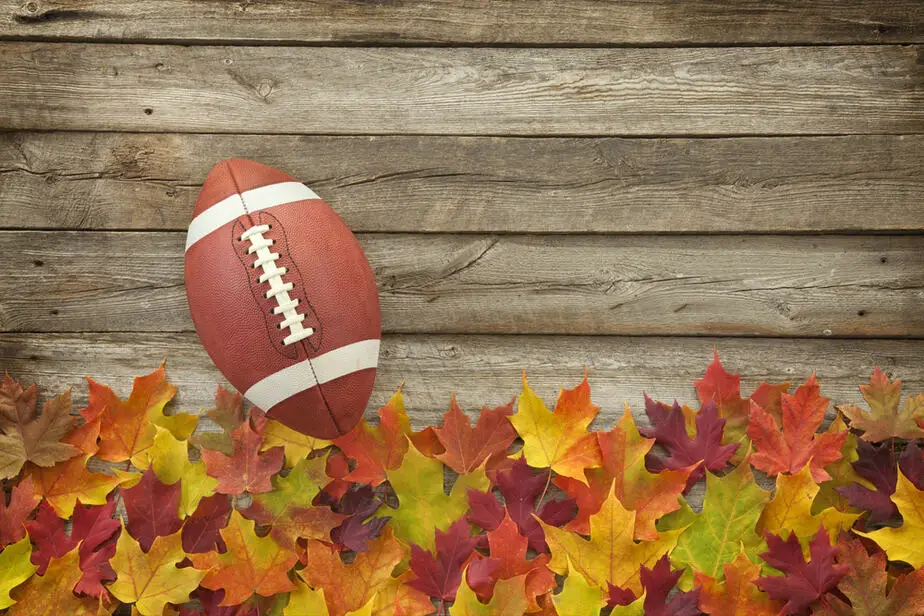 Flag football is just as fun as normal football, but it's kid-friendly and less dangerous. There are several ways to play this game, and you can choose whichever version you think is safest. And if you want to go all out and buy a flag football set, we have some suggestions.
The game works especially well with older children who will abide by the rules, so make sure there's not too big of an age gap between those playing. Also, you'll need a few supplies in advance, and you or another adult will want to volunteer as ref.
18. Hula Hooping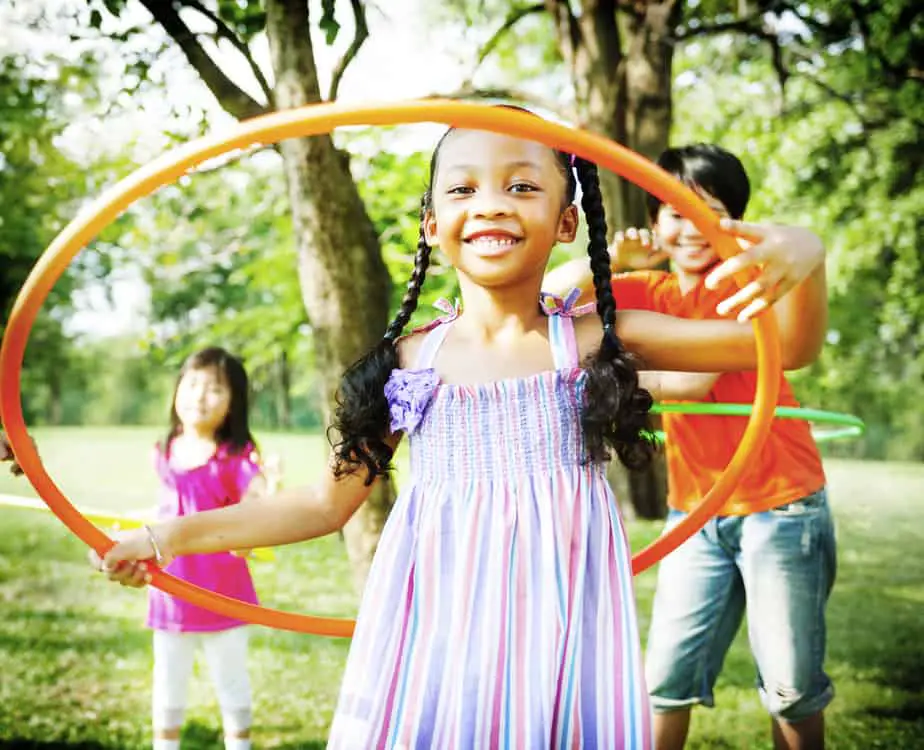 This fall activity for kids is easily overlooked, but hula hooping can be a fun way for your kid to make a boring fall afternoon fun. It's a safe and independent activity that can easily become a game of "Who can keep the hula hoop moving the longest?" That means it's ideal for playdates, too.
Group Activities
Some activities are just more fun in a group. Gather your kids and their friends together and try one (or all!) of these fun fall activities for kids.
19. Scavenger Hunt
If you're taking care of several kids, a scavenger hunt can keep them entertained for hours. You can make this hunt easy or difficult, depending upon the age of your children.
If you're planning the hunt for younger kids, some ideas for your list might include a red leaf, an orange leaf, and a pinecone. If you're playing to play with older kids, consider listing more difficult items such as a green leaf, a winged seed, and an acorn.
20. Obstacle Course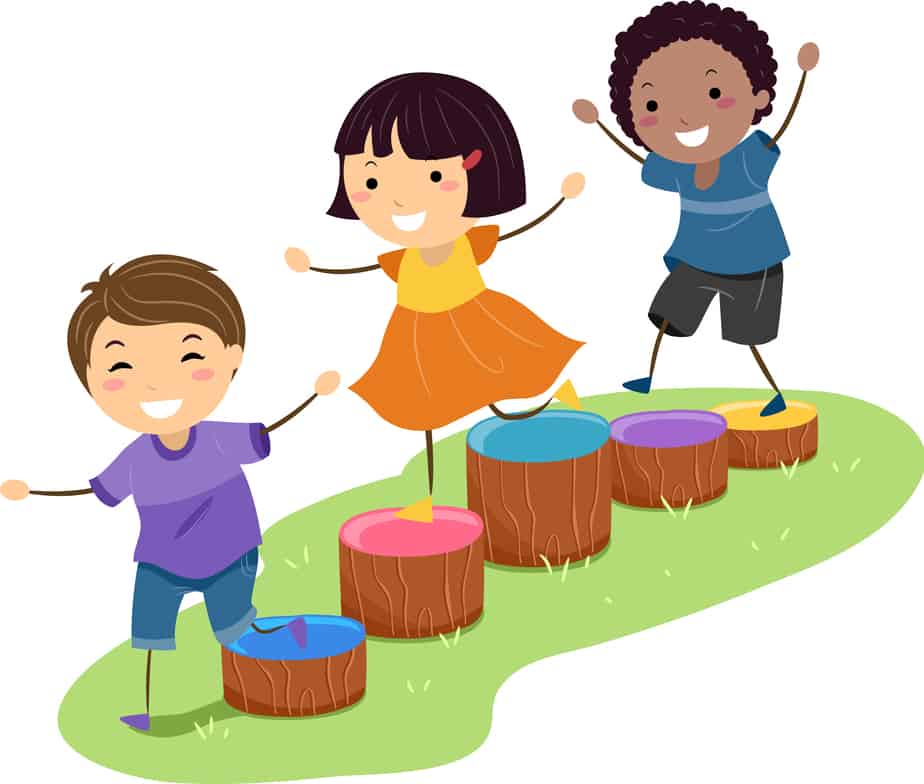 An obstacle course is a fun way to burn off energy and practice coordination. It can also be a good exercise in teamwork for older and younger children alike.
As was the case with your scavenger hunt, you can make this obstacle course difficult or easy by strategically setting up the obstacles. You can also use items in the yard itself, like leaves and stumps, or purchase more official materials such as traffic cones and tires.
21. Bob for Apples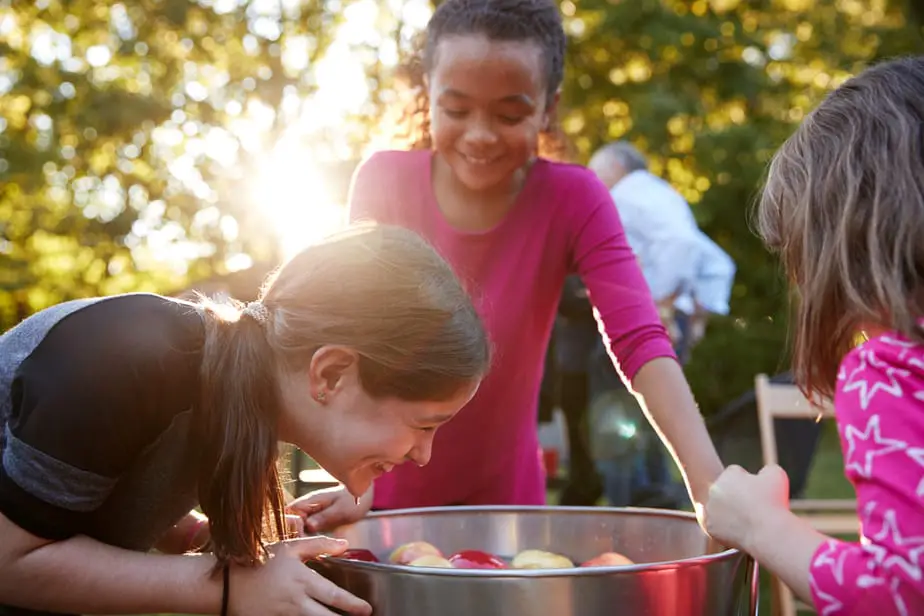 Bobbing for apples is a time-honored fall tradition. For this fall activity, you'll need a bin, some water, and multiple apples.
Before playing, make sure everyone's dressed warmly because there's a good chance someone's gonna get soaked. Then, it's as easy as dipping your head underwater, looking for an apple, and trying to grab it with your teeth (which is to say, not easy at all – but it's certainly fun to try!).
Nighttime Activities
When it's lights out, the day's fun doesn't have to end. Autumn at night can be beautiful, and some nights, it's worth staying up to enjoy the scenery. So instead of sending your kids straight to bed, consider some of these nighttime fall activities for kids.
22. Stargazing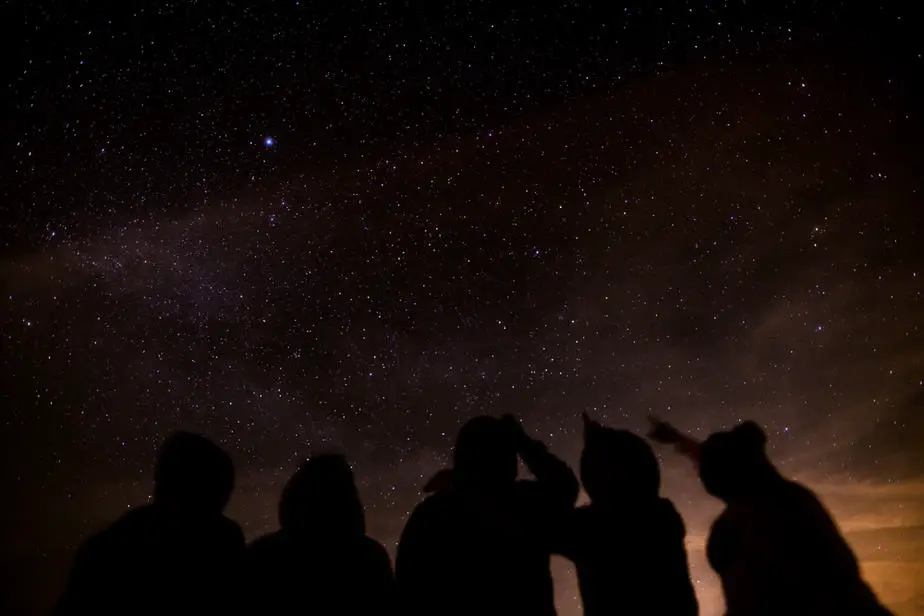 Sunsets happen earlier during the fall, which means you can enjoy the starry nights longer before heading to bed. Lying on your back in the leaves and staring skyward is an ideal way to end the day.
Consider investing in a telescope or astronomy book so that your kids can learn more about the constellations. But on certain fall nights, the sky will be so clear that your children will be able to see the stars easily; all you'll have to do is point them out.
23. Camp in Your Yard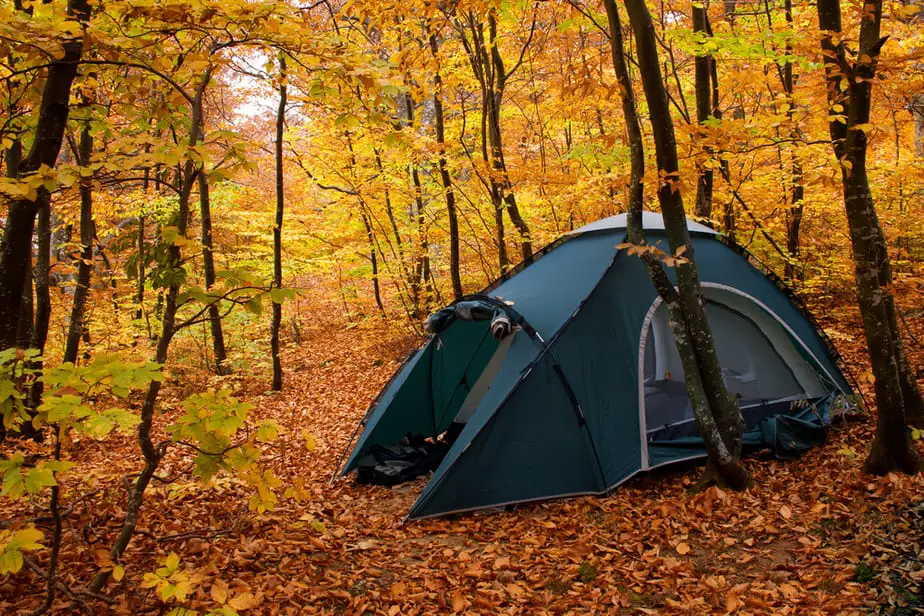 If you're planning on going stargazing, it only makes sense to spend the night out in your own yard. You can take sleeping bags and sleep on the yard itself, or you can set up a tent and curl up inside for the night.
Before setting up your bags or tent, remember to check and prepare for the weather. You won't want to wake up to rain or have trouble sleeping because it's too cold.
24. Campfire, S'mores, and Ghost Stories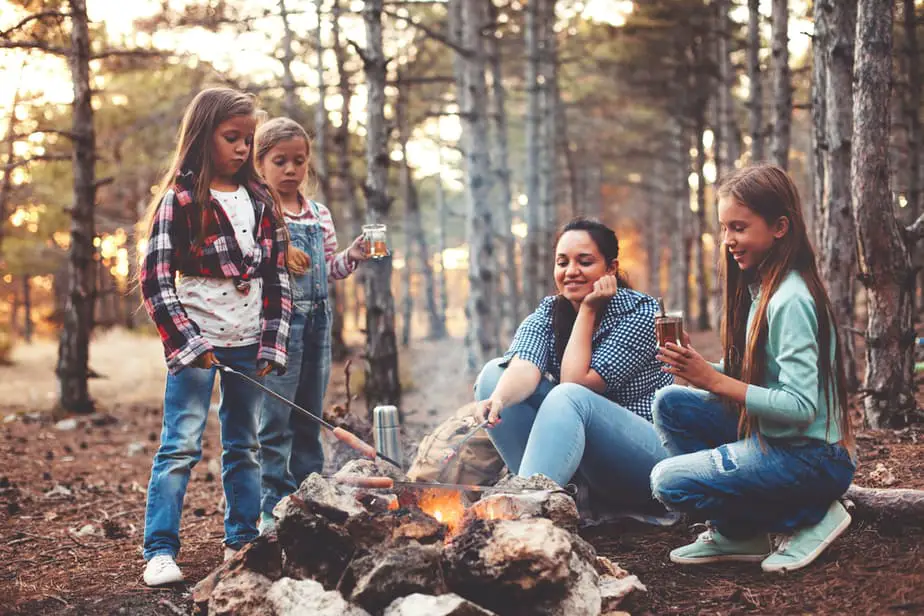 Ghost stories are another Halloween treat, but they can be enjoyed nearly any time during the fall. Better yet, why not enjoy some ghost stories around a fire? And if you've already made the fire, it's only natural that you enjoy some s'mores as well.
There are just as many ways to build a campfire as there are ways to make a s'more. And if you've already exhausted the list of popular ghost stories, why not create one of your own?
25. Shadow Puppets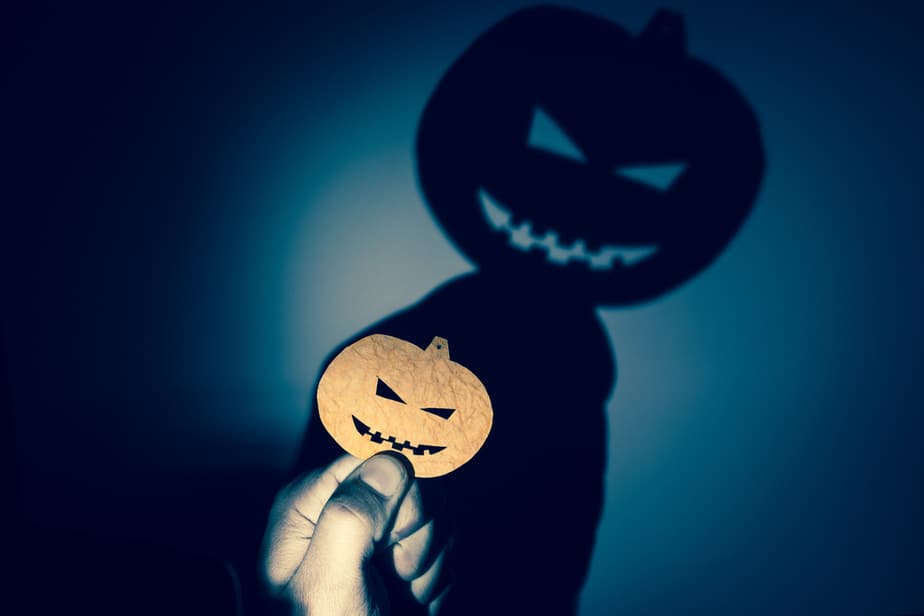 If ghost stories are a little too intense for your kids (or they've had one too many s'mores and want to settle down for the night) there's another activity that will help them get to sleep: shadow puppets.
Shadow puppets are another fun fall classic, and all they require is a flashlight and your own fingers. You can create a full cast of characters and tell a story or challenge your kids to create shadow puppets of their own.
26. Glow Stick Hunt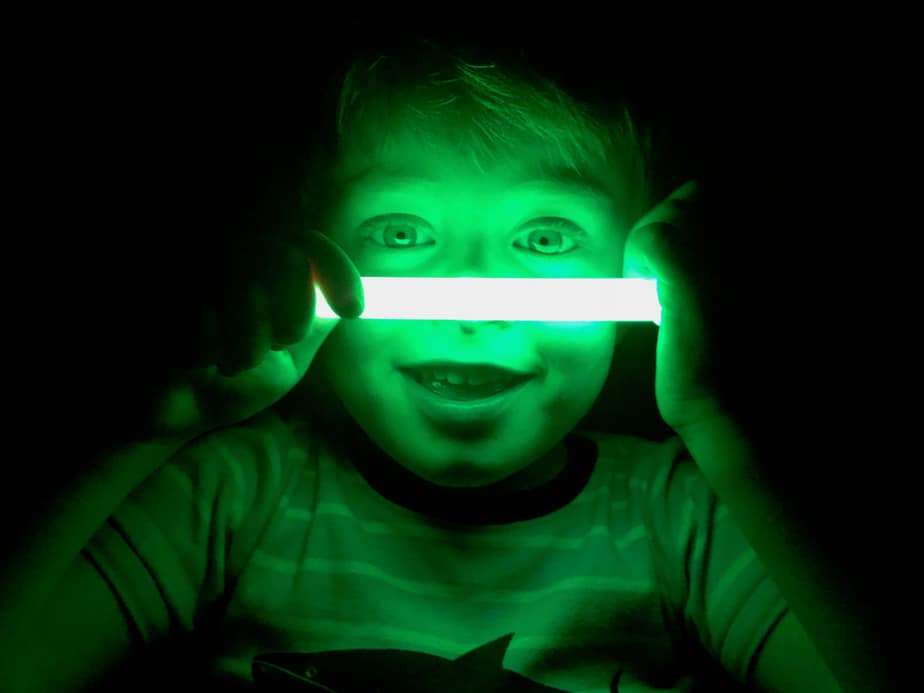 When it's dark out, glow sticks are especially easy to see and especially fun to find. Before your kids go outside, scatter a few glow sticks around the bushes, in the grass, etc., and challenge them to find them.
Make sure to remember where you placed them all in the event that some of these glow sticks aren't found. Also, plan a surprise present for the victor, such as a glow stick to play with the next day!
Other Fun Activities
Some activities don't fall neatly into a category, but that doesn't make them any less fun! If you've tried all the other fall activities for kids on this list, here are a few more to keep your kids entertained.
27. Picnic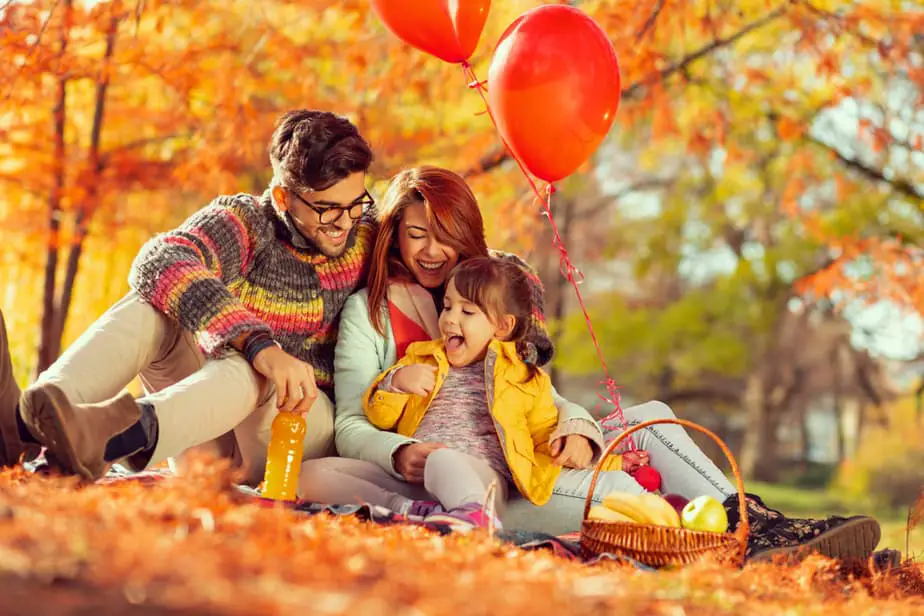 The air is crisp, the leaves are beautiful, and you and your family are enjoying delicious food together. It sounds pretty great, doesn't it? This simple act of throwing together a picnic will lead to a peaceful afternoon and some tuckered out kids.
Backyard picnics are easy to plan, since you can always go back inside for any missing supplies. And they're a wonderful way to bond with your children; between planning the menu, cooking the food, and setting up your picnic spot, you can easily spend the entire morning together.
28. Tea Parties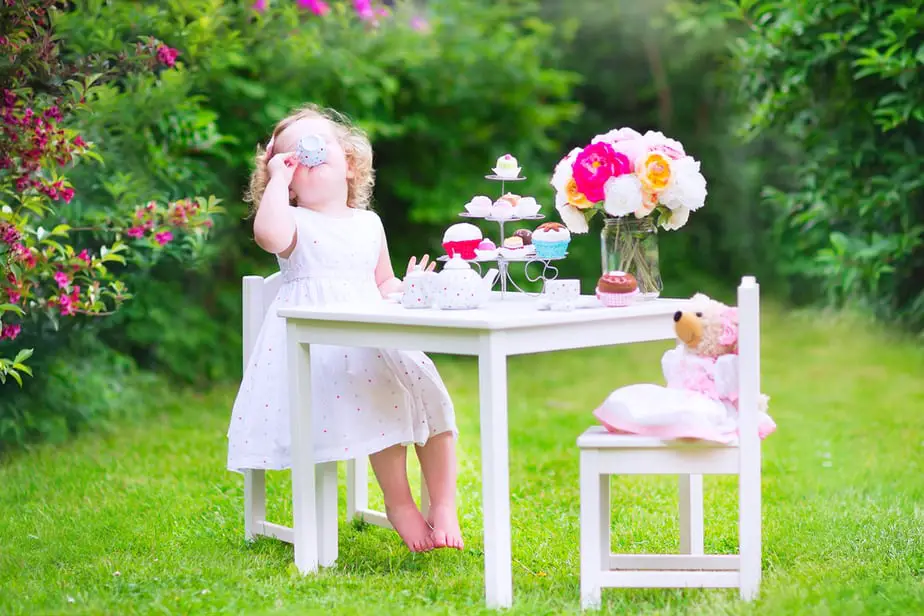 Just like with a picnic, tea parties aren't just fun, they're also delicious. Whether you serve real tea or pretend tea is up to you, but if you go for real tea, you might as well be festive and try some cinnamon apple or pumpkin spice.
It's only natural that your children should dress up for a tea party, which makes getting ready a separate activity itself. Pick out costumes (which you can then use for Halloween!) or let them piece together their own outfits from old fabrics. And if they're feeling especially festive, you can serve jams, scones, or tea cakes.
29. Sitting Outside with a Book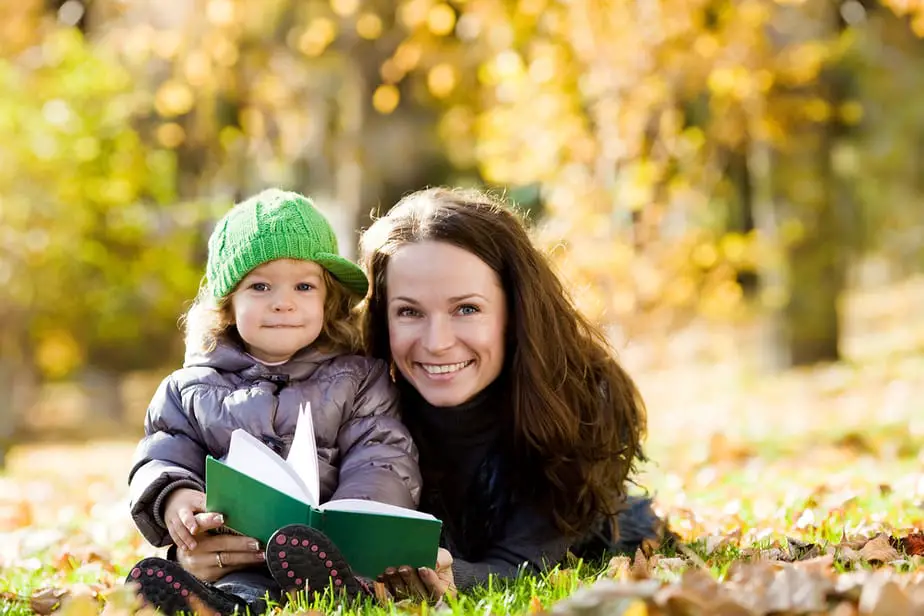 One of the simplest, most enjoyable activities during the fall is to go outside, sit back, relax, and read. Not only does reading encourage creativity, but it also helps with overall vocabulary development and critical reasoning.
You can choose and read a book with your child or let him read the book on their own. And if you're uncertain which title to provide, why not consider something autumn-themed?
30. Plant Fall Flowers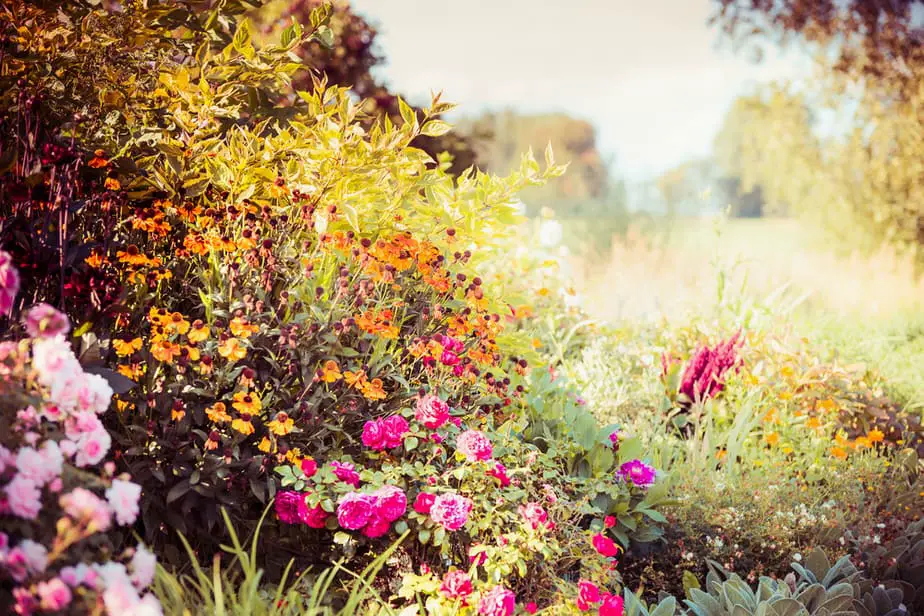 If you're a gardener, you're probably planning to plant a few new flowers this fall season. So why not have your kids help you?
Several flowers, fruits, and vegetables do well during fall, and many of these flowers are easy to plant and care for. This means your child can have an easy opening to the world of gardening, and come spring, they might want to do it all over again!
31. Family Photos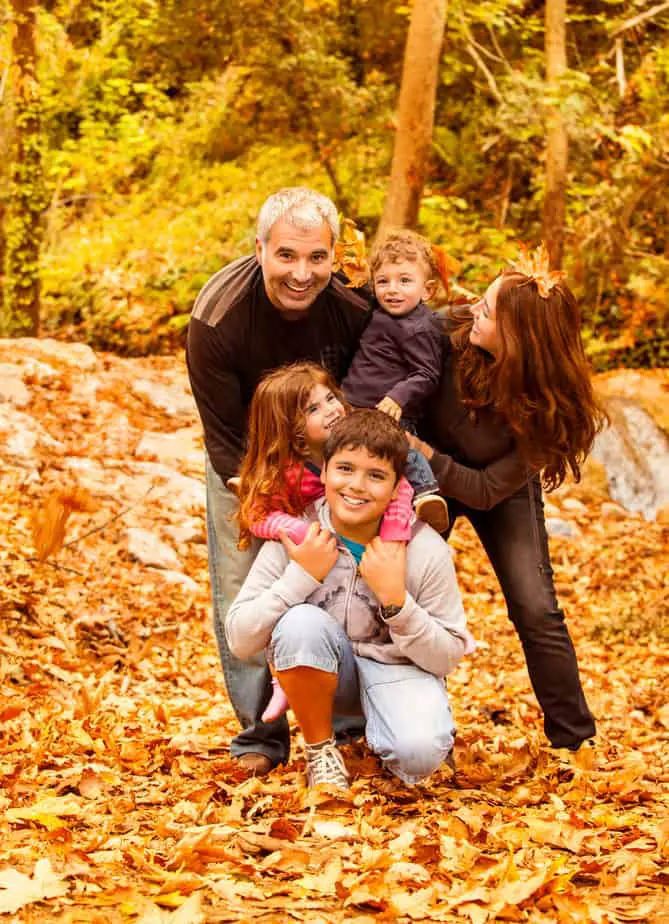 The colors of fall are a wonderful backdrop for family photos, which makes fall the perfect time to dress up, get together, and smile for the camera. You can display these photos above your fireplace or use them for holidays cards. Either way, you'll have another fun fall activity for your kids, as well as a lovely reminder of the phenomenal season.
Conclusion
We hope you've enjoyed our list of fun fall activities for kids, and we're sure your kids will enjoy the list, too! From gardening to ghost stories and scavenger hunts, fall is a wonderful time to enjoy nature, pick up new hobbies, and spend quality time together.
If you're looking for fun ideas for other seasons, we have some activities in mind. And if you want more general activities for any day of the year, we have those covered, too. But sometimes, autumn-specific activities are simply the best, and activities you can do at home are even better.
Get your apples, birdseed, leaf paintings, and pinecone creatures ready; this fall's going to be a blast!