Happy birthday! Plan a party that your guests will never forget with these outdoor birthday party ideas for adults!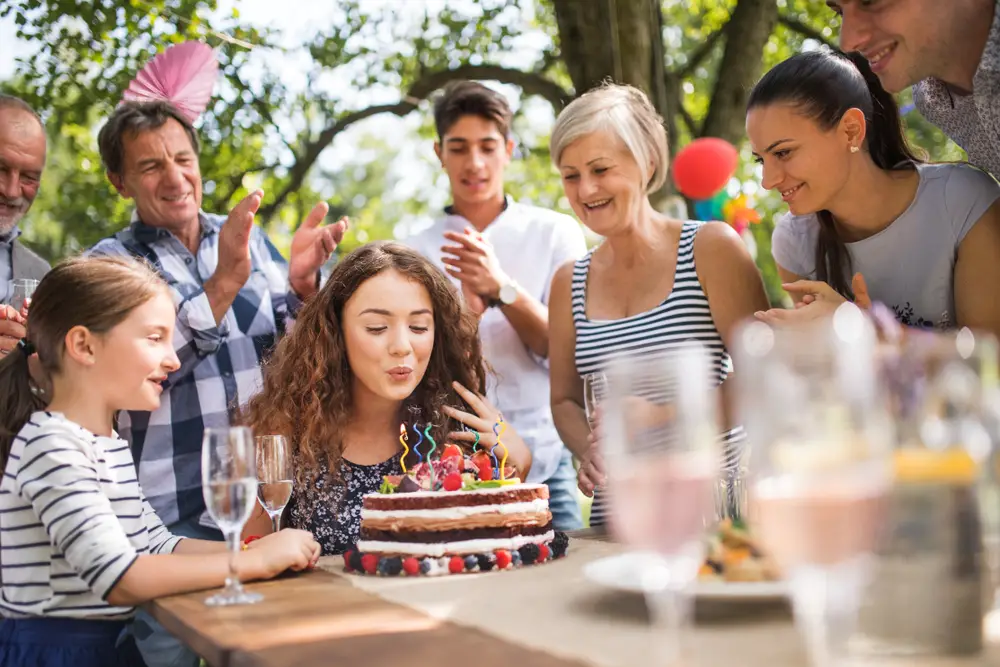 You're never too old to celebrate! A birthday is a time to be with all your friends doing something you love. Why rent a birthday space when your backyard has everything you need? We have everything you need to know how to throw a party like no other.
We've rounded up 37 inspiring theme ideas that will have you counting down the days to your next outdoor birthday party.
Classic Outdoor Birthday Party Ideas For Adults
1. Fiesta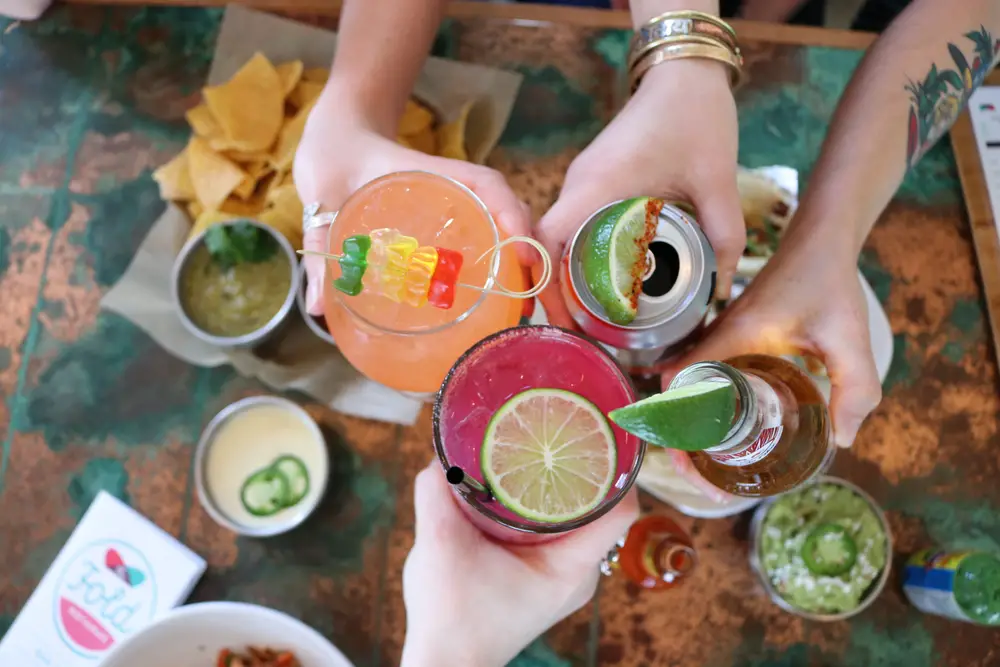 The first idea is a good 'ole fiesta! Bring on the tacos and mariachi band! Add a pinata with something the guests might enjoy such as gifts cards or money.
2. Luau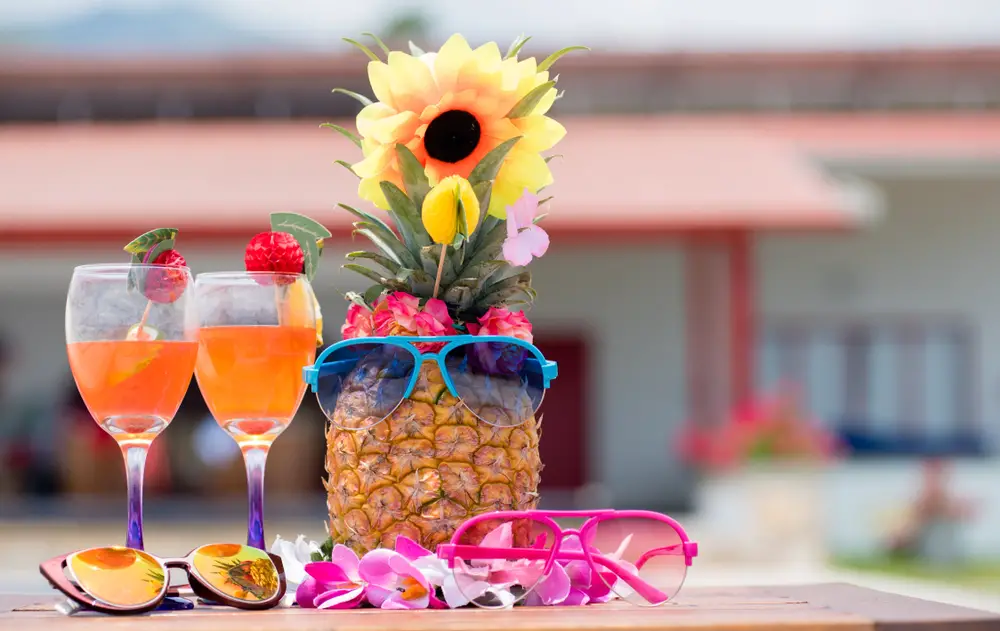 Next, try a party luau style! Have guests come dressed in Hawaiian shirts and hula skirts.
Roast a pig and drink fruity drinks from coconuts surrounded by tiki torches. Certainly, the limbo or learning the hula would be great entertainment.
Blulu 143 Pieces Hawaiian Tropical Luau Theme Party Decoration Set, Include Tissue Paper Pineapple, Tropical Palm Simulation Leaves, Artificial Hibiscus Luau Flower, Gold Glittery Banner
143 Pieces Hawaiian luau party table decorations: include 2 pieces 30 cm/ 11.8 inch tissue pineapples, 2 pieces 20 cm/ 7.9 inch tissue pineapples, 30 pieces 20 cm/ 8 inch tropical palm leaf, 30 pieces 10 cm/ 4 inch hibiscus flowers and 79 pieces gold glittery luau party banner
Tropical leaves and hibiscus flowers: made of soft lightweight polyester material, look like real leaves, comfortable touch, durable and reusable, it is easy to tape them up or stick some onto the walls to create an effective stunning tropical party decor; Beautiful silk summer flowers, could be applied for Hawaiian leis, tropical Hawaiian flower headband or hair clips
Pineapple honeycombs: made of quality paper, not fade and no smell, these delicate pineapples can be opened and stored for their compact size, look like real pineapple in green and yellow color, simulated pineapple styling and bright color, bring summer amorous feelings for you
Luau party banner: the large gold banner is made of gold glittery paper, measuring 21 cm/8.3 inches in height of each word, 15 cm/6 inch in height of leaf, a 12.5 ft gold rope is long enough for you to adjust the space between each letter; 4 pieces gold circle dots, each piece has 18 pieces gold dots, you guests will love and remember it due to its look and design
Way to decorate: scatter these polyester tropical leaves and luau flowers on your luau party, beach party, Hawaiian party or jungle party tables, add some honeycomb pineapples to the party table, banner hanging on the wall, feel like you're really on a tropical island, add a fresh natural, create a vivid and relaxing atmosphere for your guests
Last update on 2023-09-19 / Affiliate links / Images from Amazon Product Advertising API
---
3. Western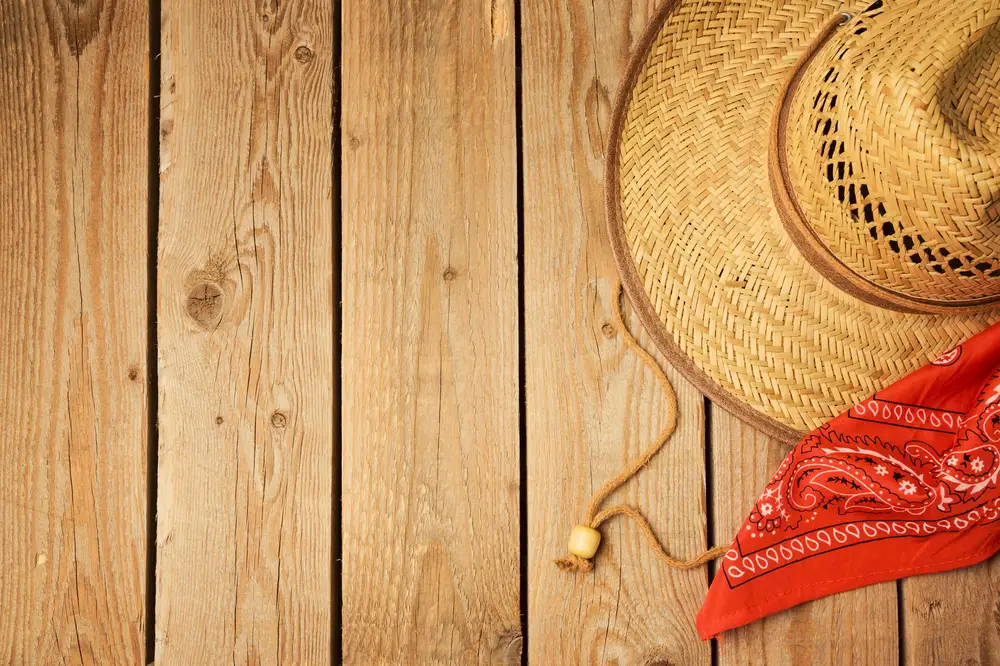 You don't have to live in the southwest to enjoy this Western theme. Cook a pot of chili with a side of cornbread. Then, dress in your chaps and boots in a "Wanted" photo booth. Next, try out toy pistol shooting or country dancing surrounded by Saguaro cacti.
4. Space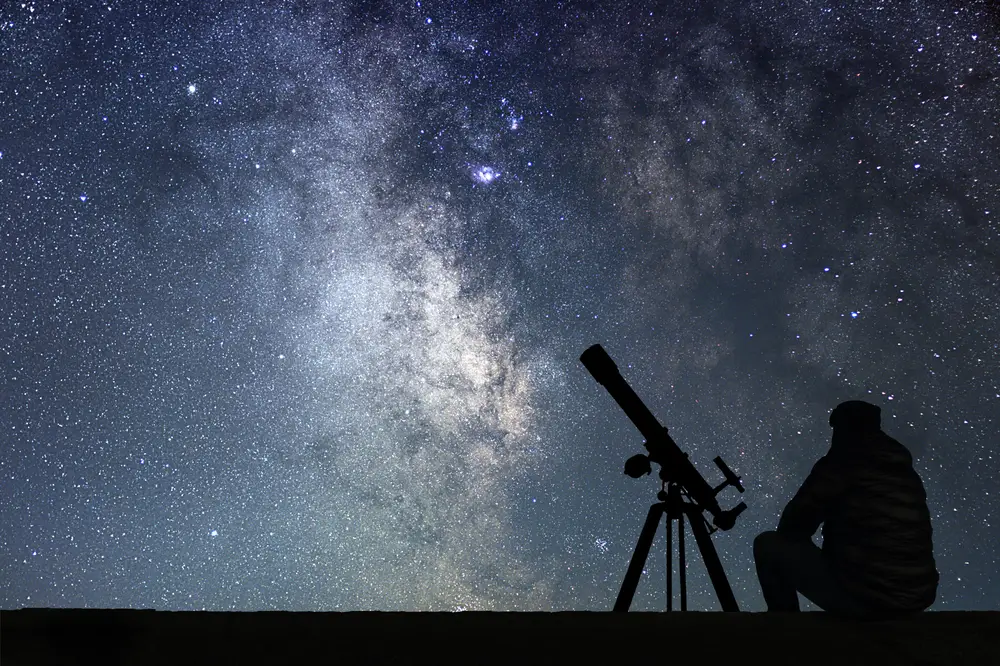 Another idea that is out of this world is the space theme! Astronauts, aliens, planets, and stars will all add to the ambiance. Bring the stars to you by providing a telescope for guests' viewing pleasure.
5. Carnival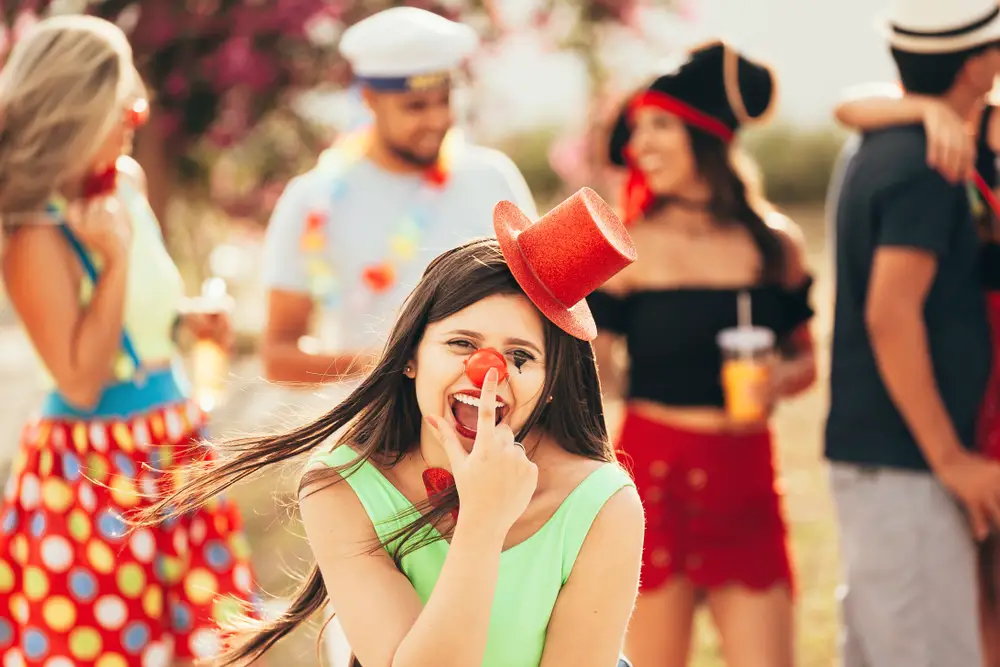 Take a turn on a carnival-themed party. Hot dogs, cotton candy, and snow cones are just a few ideas for tasty treats. Carnival games like bean bag toss, balloon darts, and a disk drop will thrill your crowd.
Check out some of our favorite games, here.
6. Beach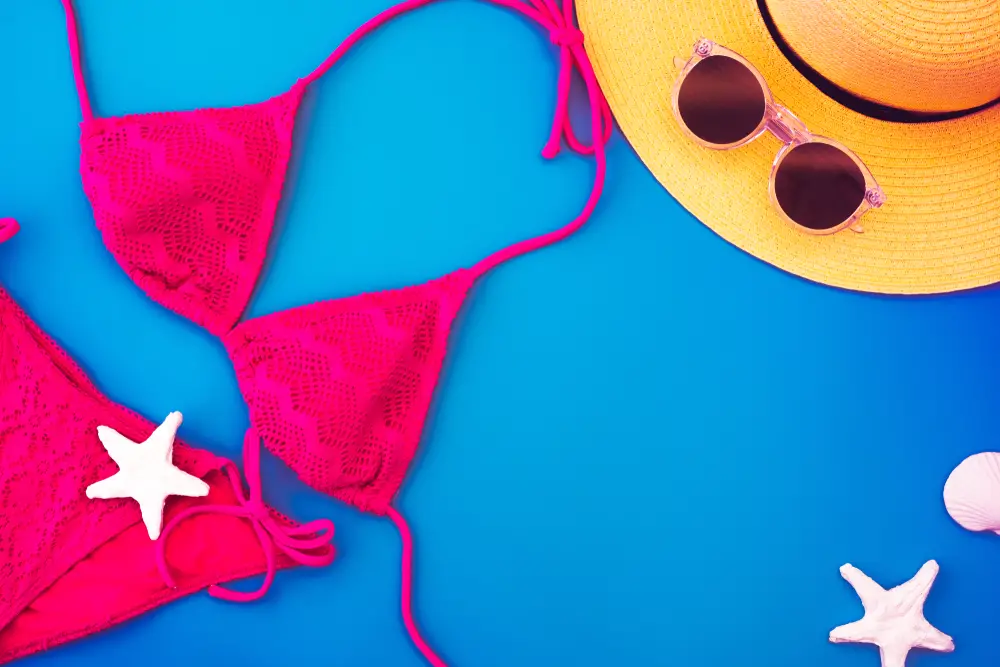 Bring the beach to your backyard! Complete with beach umbrellas and neon-colored sunglasses. Have a sandcastle building contest in your sandbox and play beer bottle ring toss! Serve beach-themed drinks such as Pina Colada, Bahama Mamma, or Sand in Your Shorts.
7. Movie Night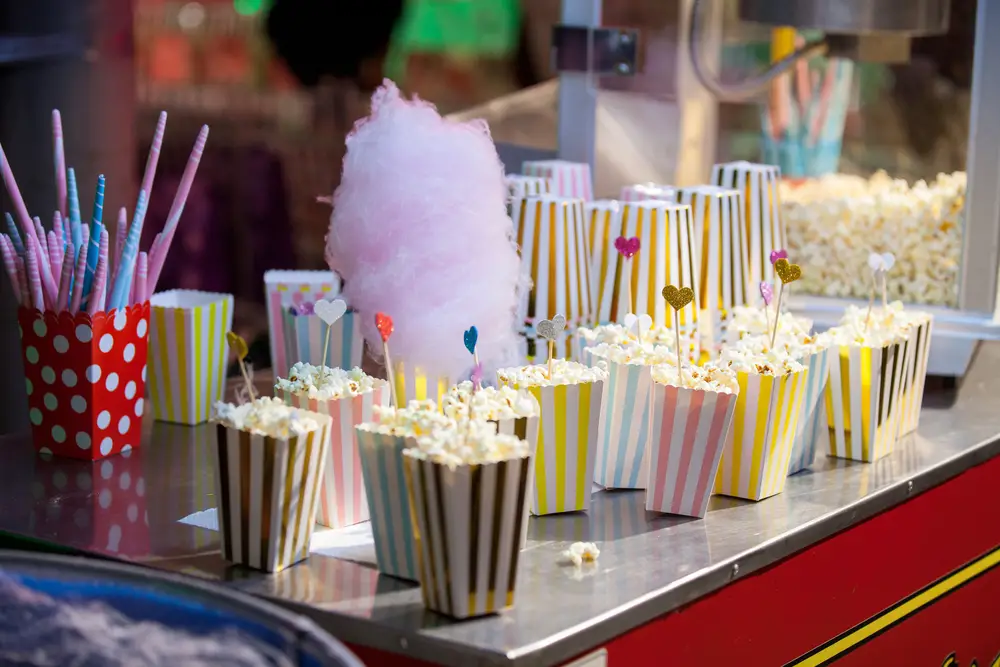 Do you love movies? Set up a large outdoor movie screen and show the birthday boy's (or girl's) favorite movie. Rent a popcorn machine to serve fresh buttered popcorn with red vines.
In addition to a projector, screen, and sound make sure to provide comfortable seating.  It can be as simple as blankets and pillows on the ground. Previews optional!
8. The Eighties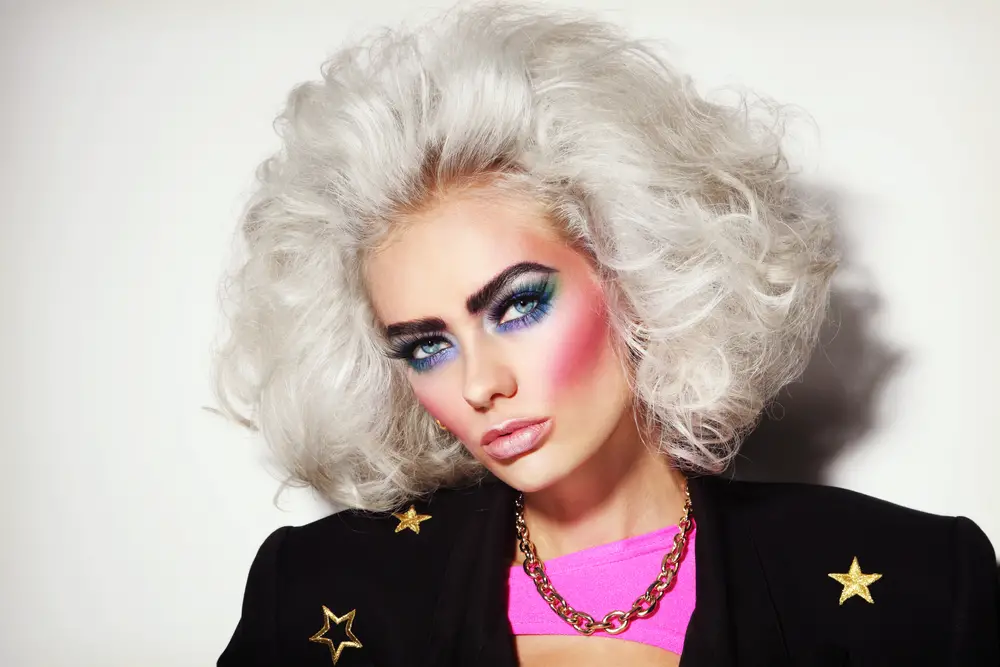 Your guests will love dressing up in the puffy sleeves and big hair of the 80s. Don't forget to have a photo booth to capture the looks. Create a dance floor in your backyard and practice your moonwalk to the best Michael Jackson beats.
9. Over The Hill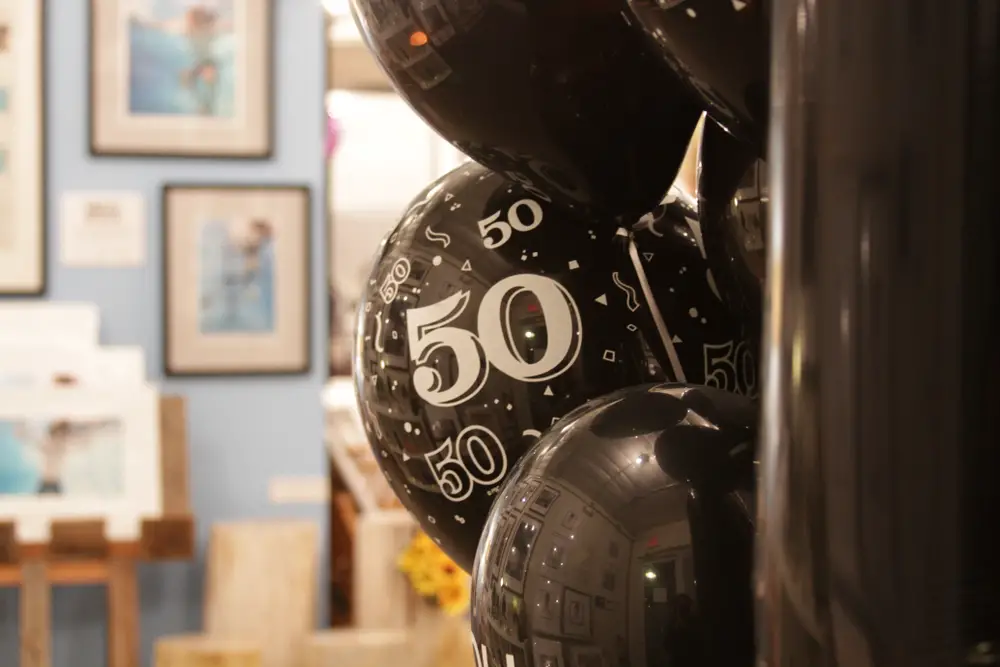 Claiming you're vintage, left your youth behind, or old as dirt; an over hill party can be a tease! Guests can enjoy walker races, eye exams, and party treats in prescription bottles.
10. The Fifties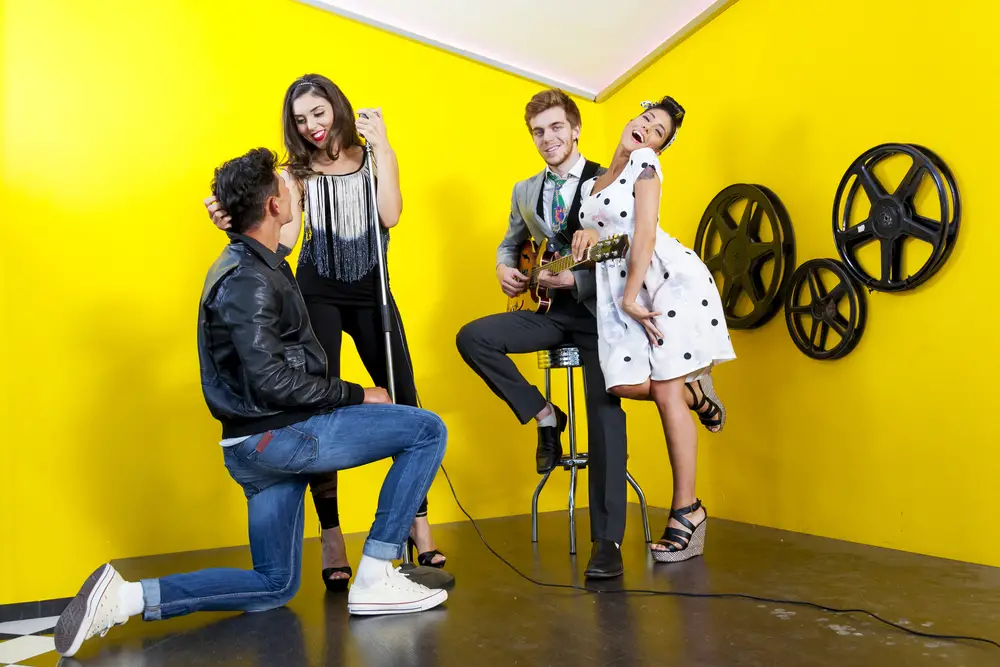 Vinyl records, classic cars, and jukeboxes all combine for the perfect 50s party. For example, have guests dress in poodle skirts and letterman jackets.  Serve burger and fries with a coke bottle.
Then, turn on that rock n' roll and party all night! Games may include "Name that 50s TV show", hula hoop contest, and bubble gum bubble contest.
11. Casino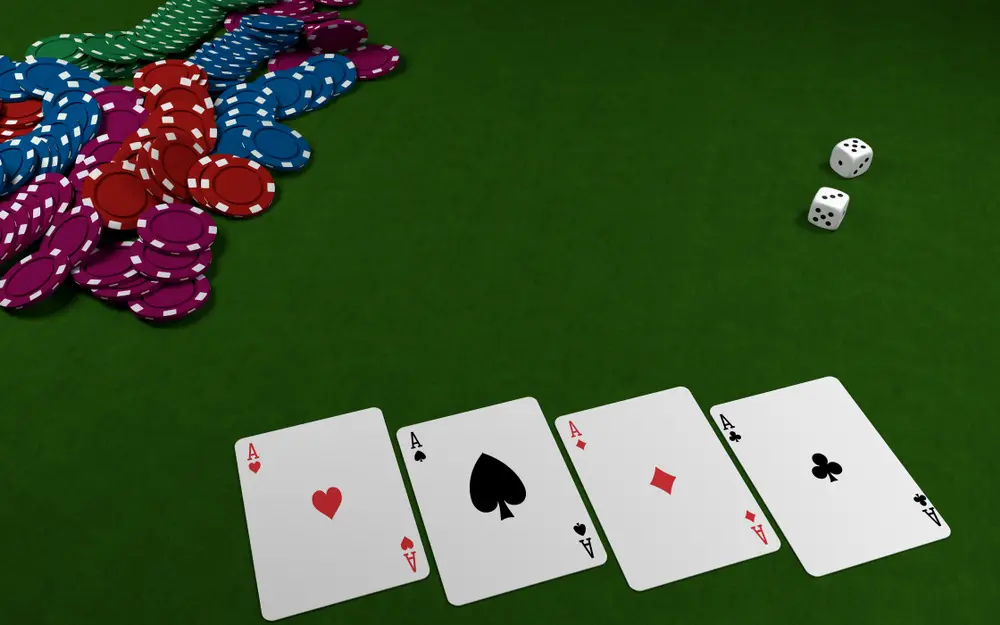 Let the Vegas Strip be your inspiration. Just like Vegas, cards, pools, dice, and anything goes at a casino party! Take a gamble by throwing a Casino party outdoors.
Poker Birthday Party Decorations/Poker Theme Party Supplies Casino Party Decoration Supplies Casino Theme Party,Las Vegas Themed Parties,Casino Night,Casino Birthday Déco/Women 40th/50th Birthday
Amazing Poker Birthday Party Decorations/Casino night ,Casino Party Decorations,Poker Events,Casino Birthday Décor set include:20pcs 12" ballons when inflated,features a mixture of Hearts, Clubs, Diamonds and Spades on a white balloon. ; 9pcs white red black mixed sizes tissue paper pom poms: each color come with 3 pcs: 1*8inch+1*10inch+1*12inch;3 pcs 8inch paper lanterns:1*white+1*red+1*black; 1 ps white red black HAPPY BIRTHDAY banner.
Paper hanging decoration set with diverse bright color; Good for birthday, party, wedding, home decorations, baby shower and so on
Each design is printed on two sides on high quality pearlized balloons. Helium and air quality
Poker Party Decoration. Perfect for casino theme party,adults party decorations,black and red party decorations,christmas decorations
Perfect for Casino Nights Gambling Party Card Suit Decoration, Baby shower, Kitchen tea, Nursery decorations or any other celebration.
Last update on 2023-09-19 / Affiliate links / Images from Amazon Product Advertising API
---
12. 70s Birthday Bash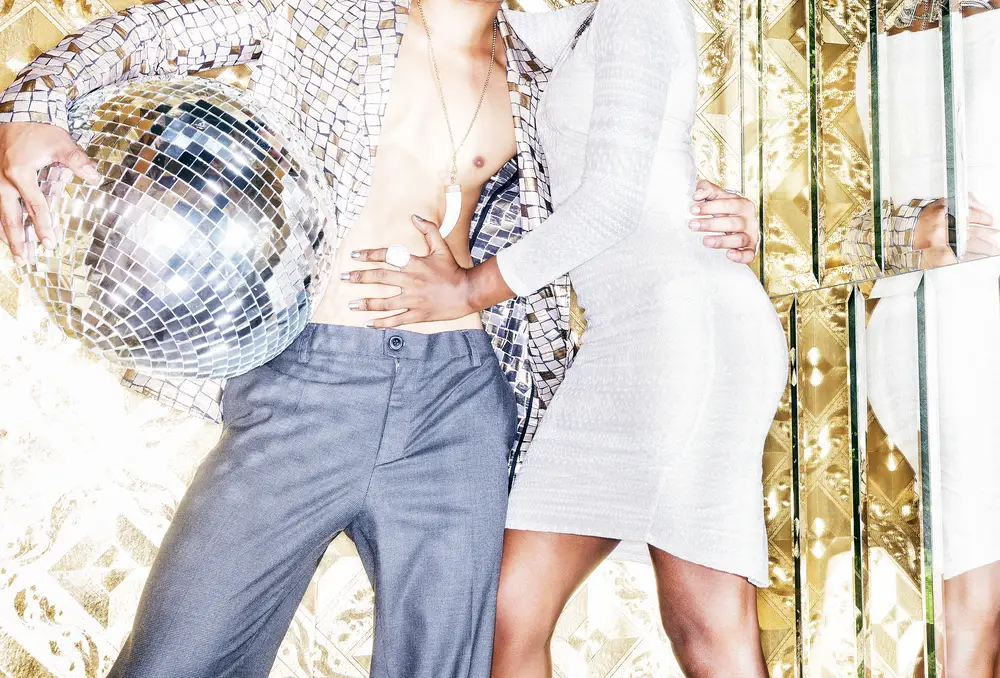 Who remembers those fuzzy dice? Bring on the afros, bell-bottoms, and the Village People! Dress the part for a disco party. This is a perfect way to use your backyard dance floor! See how to build your own dance floor here.
13. Jumbo Game Night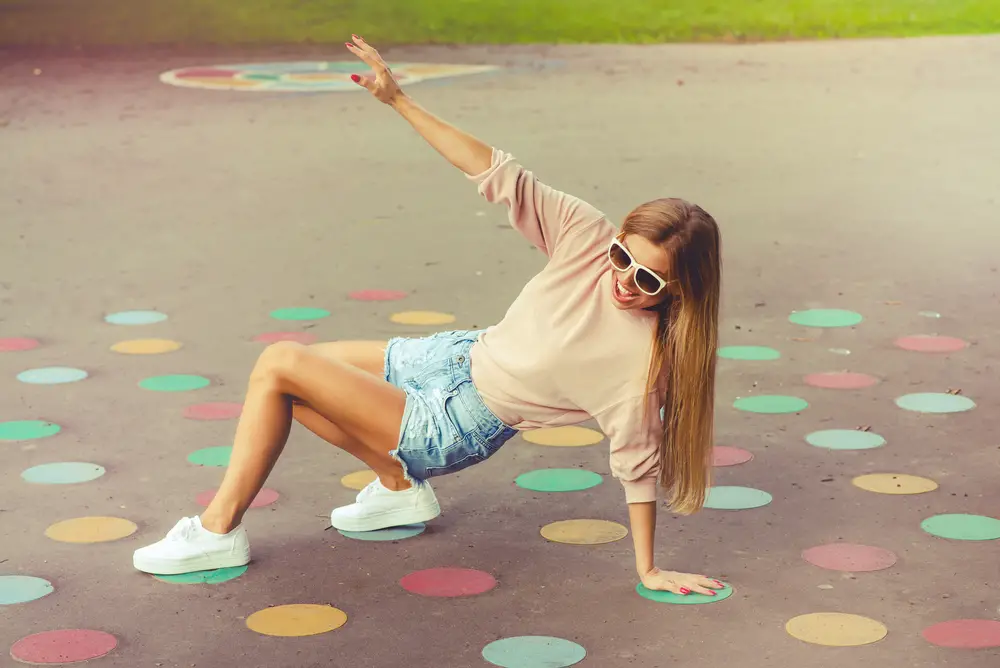 Remember those classic games from your youth? Play a game of jumbo twister! Include other games such as a large Jenga set or chess set.
Check out our ideas of other giant games here.
If you didn't find a classic idea that worked for you, check out these other ideas!
Sports Fan Outdoor Birthday Party Ideas For Adults
14. Sports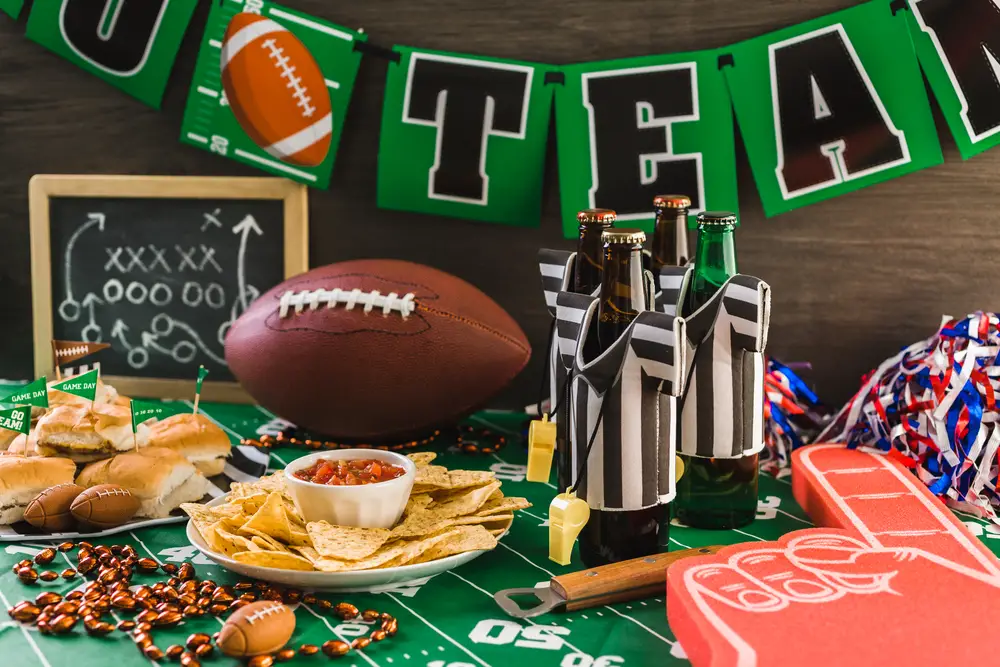 Let me guess, you're into sports! Have a ball with a sports theme.  See who can make the most free-throws or throw the football through the tire. Stroll over to the concession stand for tasty game day snacks!
15. Kentucky Derby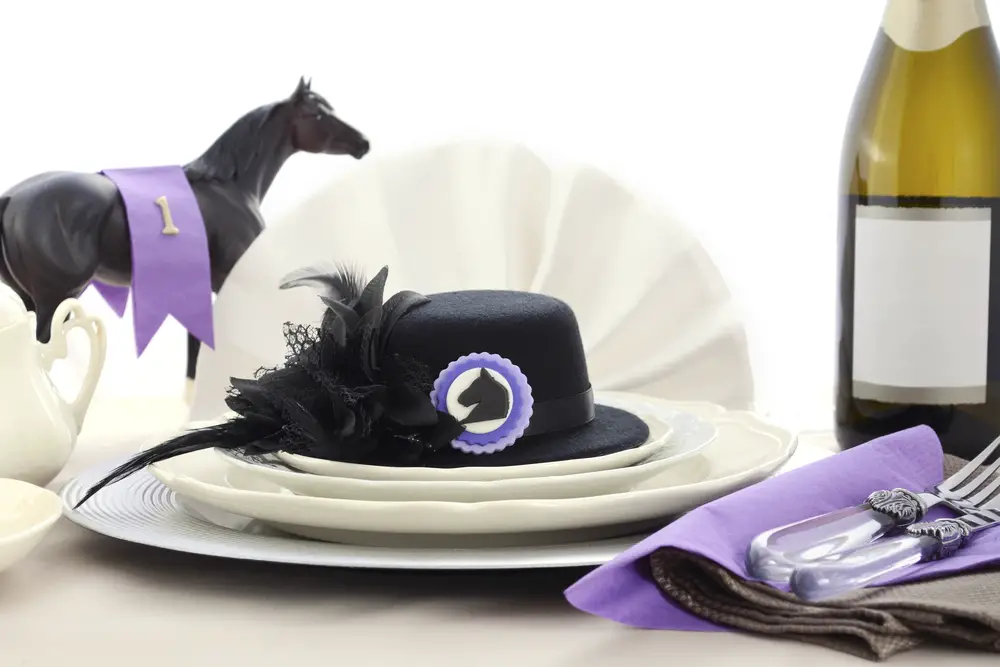 Have your guest come in bold hats and Derby pocket squares for a Kentucky Derby themed party.  If the Derby is not on, play a horse derby game. Meanwhile, serve a refreshing mint julep with a side of pimento cheese and smoked grits.
For other traditional recipes visit the Kentucky Derby website.
16. Survivor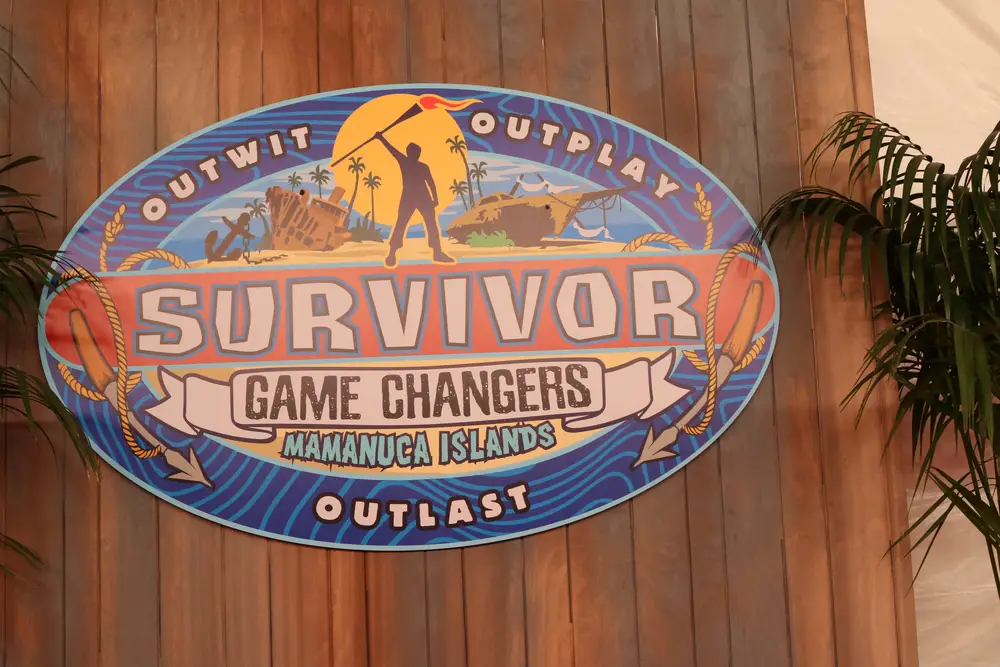 "Outwit. Outplay. Outlast." See who can "survive" a night of games and come out as the winner. You can play as teams or as couples. See how Chica and Jo hosted a Survivor party.
 17. Ninja Warrior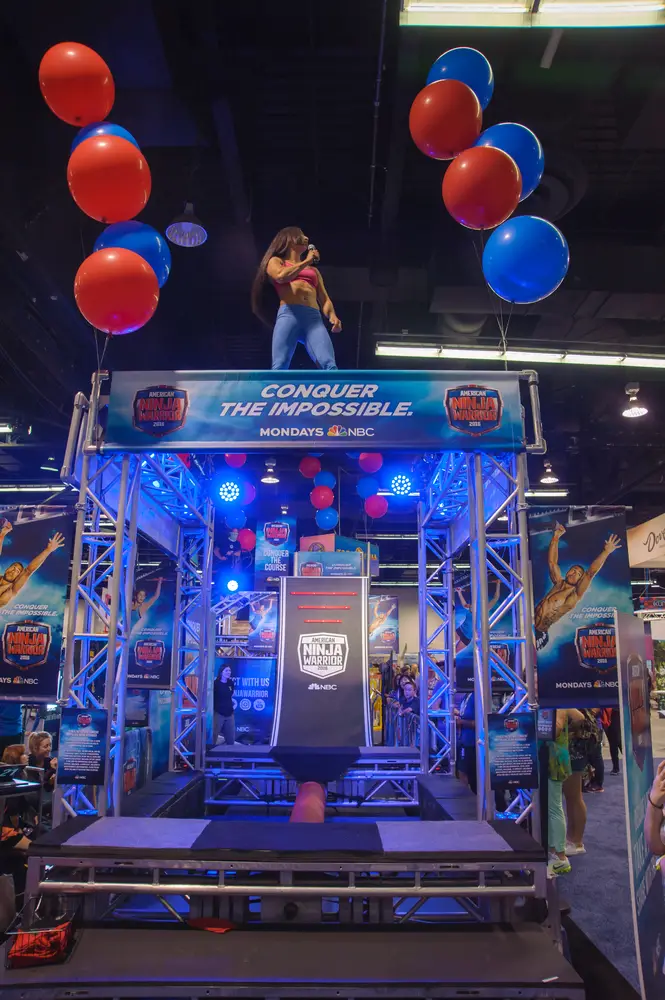 Have you ever aspired to be a ninja warrior? Create an obstacle course in your backyard that will challenge your friends! Bonus points for completing portions over the swimming pool!
18. Golf Party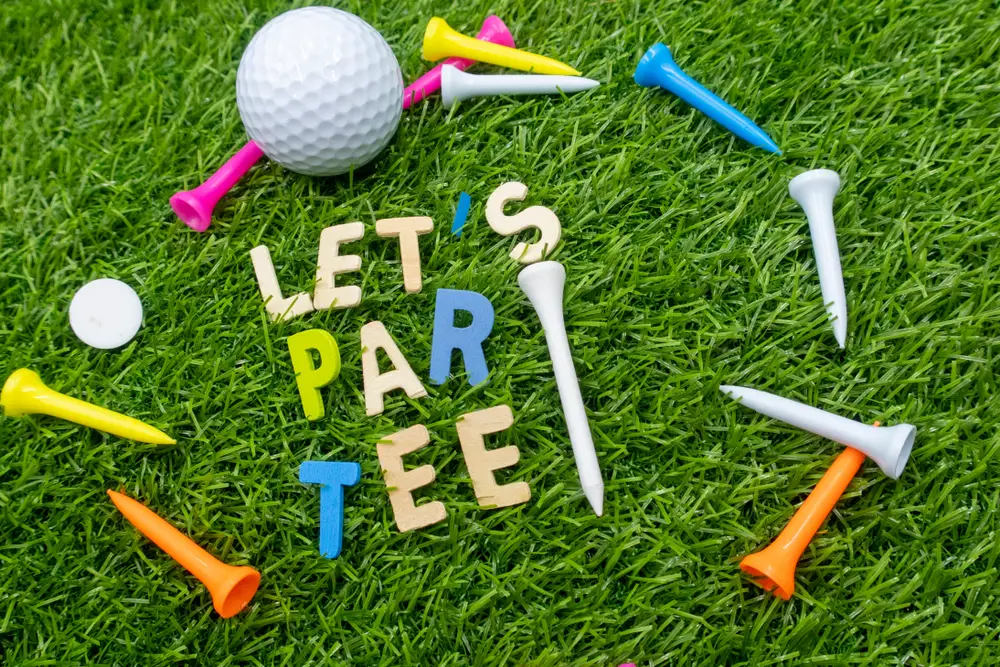 Get a hole in one with a golf party for the golf enthusiast! Throw a floating putting green in your pool and play. Serve CLUB sandwiches, fruit PAR-faits, and the GREENS salad.
GoPong Pool Lounge Beer Pong Inflatable with Social Floating, White
UPGRADE YOUR POOL PARTY: 6-foot floating beer pong table with cup holders for social floating
HOURS OF FUN: Full 10 cup beer pong setup on each side so you can enjoy this classic drinking game and set the life of the party
3 FEATURES IN 1: The versatile GoPong inflatable can be used for games of pool pong, social floating and as a floating lounge
RAPID INFLATION: Do not let your party miss a beat, this float inflates quickly by pump (not included) or mouth
GREAT GIFT: Includes 3 pong balls and is retail boxed
Last update on 2023-09-19 / Affiliate links / Images from Amazon Product Advertising API
---
19. Outdoor Olympics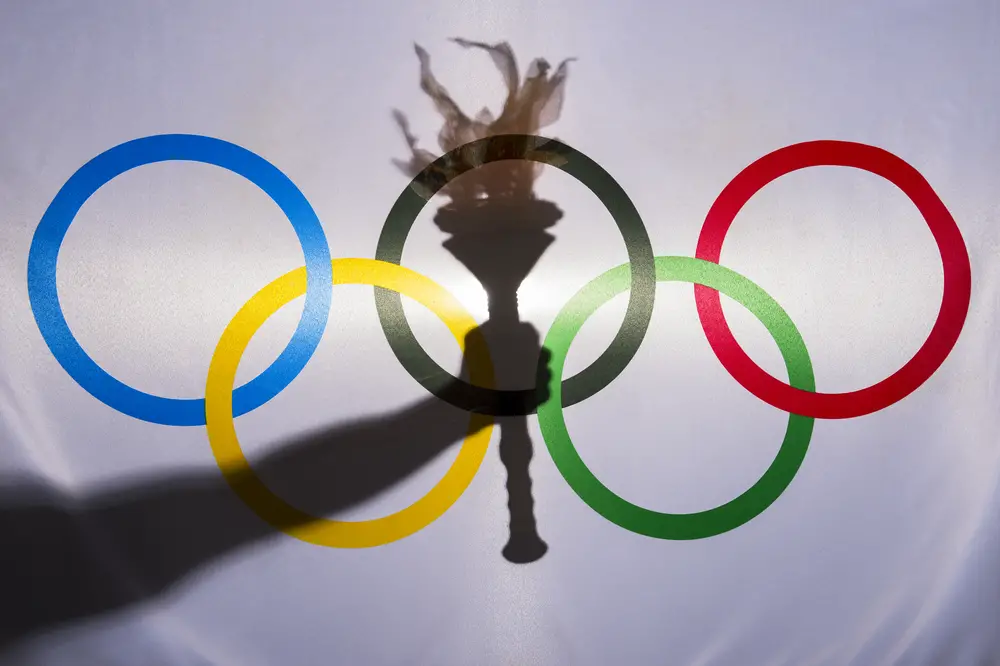 Finally, go for gold with this idea! Whether it is summer or winter Olympics, have your guests compete for gold in this outdoor birthday party idea for adults.
Decorate with Olympic rings and "gold" medals. Check out fun games here.
In contrast, if you are not competitive I have included more relaxed suggestions with chic birthday party ideas.
Chic Outdoor Birthday Party Ideas For Adults
20. Bohemian
Bring out your inner flower child with a Boho theme! Think natural, recycled, floral, lace, and earthy. Set the stage by dressing in the Bohemian style.
Consider decorating with wood, flowers, and lace. Serve all-natural food and drinks. This party will set a stress-free tone and get you back in touch with the beauty of nature.
21. Farmers Market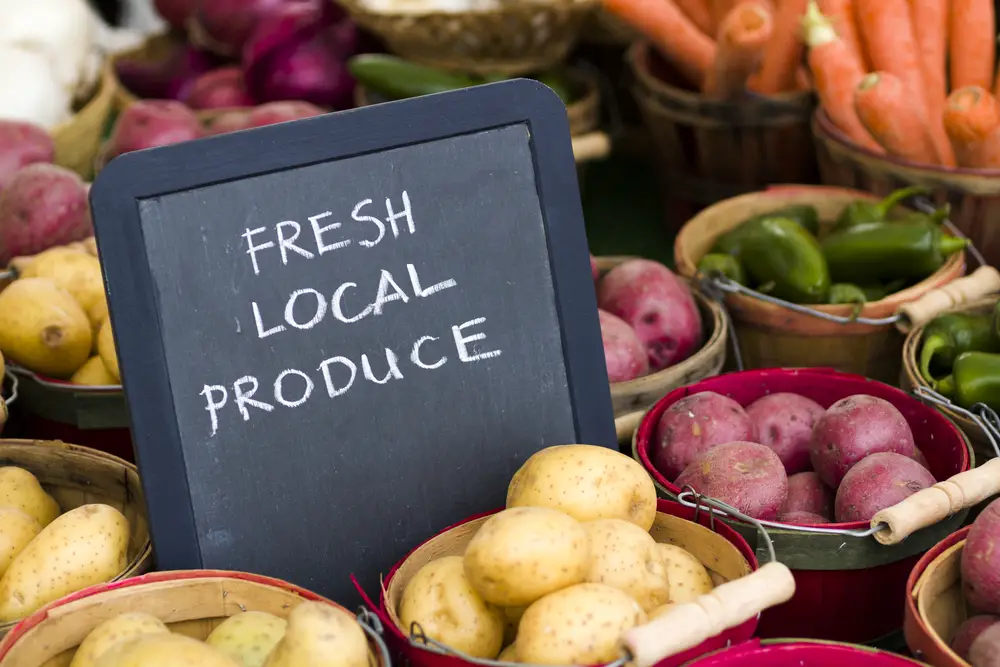 Do you love going to the downtown farmer's market as much as we do? Try a fresh idea of bringing the sights, smells, and food of a farmers market to your backyard party.
For example, set out plenty of fresh fruits and veggies with some delicious baked goods. Use terra cotta pots and have guests plant their very own flower pot to take home!
22. Picnic Party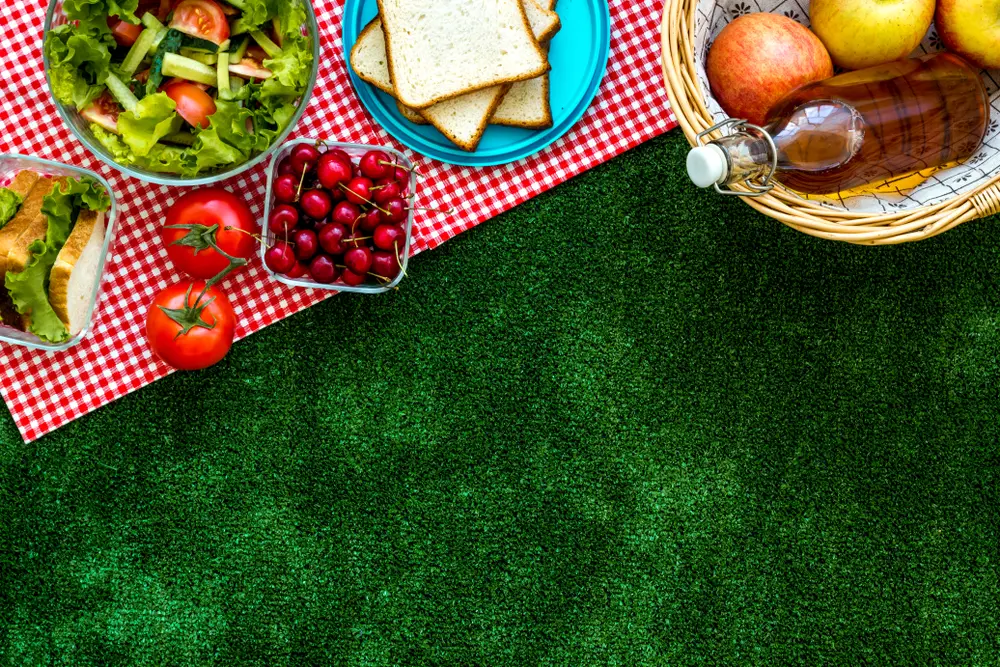 Spread out the checkered blankets and set out the picnic baskets. Play picnic games such as tug-o-war, corn hole, and water balloon dodge ball. This is one of the most simple and quick outdoor birthday party ideas for adults to put together.
23. Chocolate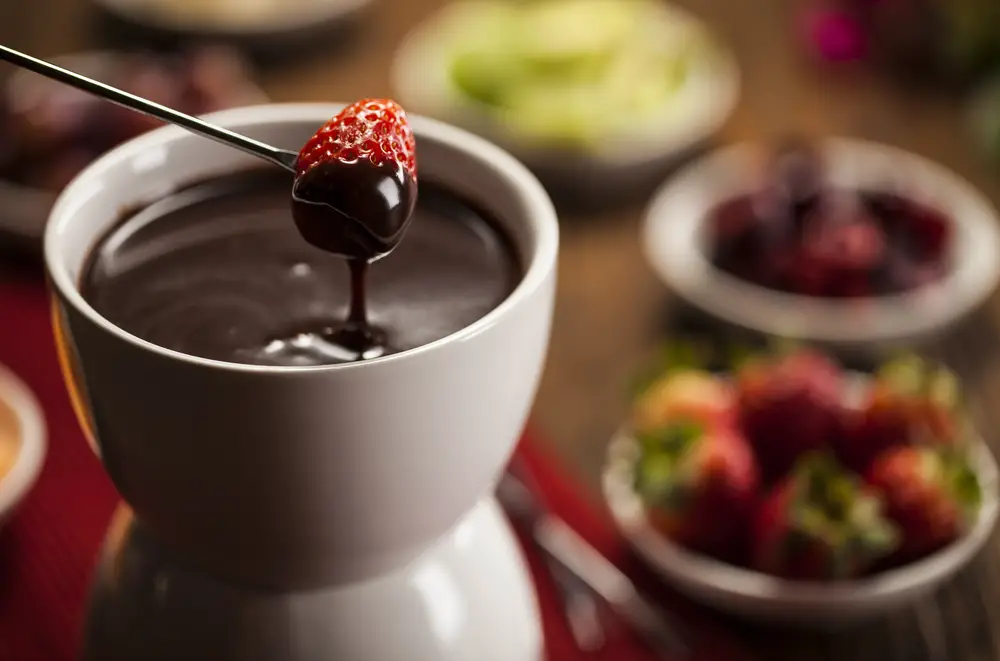 If you're like us, you love chocolate! Get a chocolate fountain and provide various dipping options. Include pretzels, fresh fruit, popcorn, ice cream, and cookies.
You can also play chocolate trivia games or watch Willy Wonka and the Chocolate Factory, Chocolat, or The Chocolate War on an outdoor movie screen.
24. Camping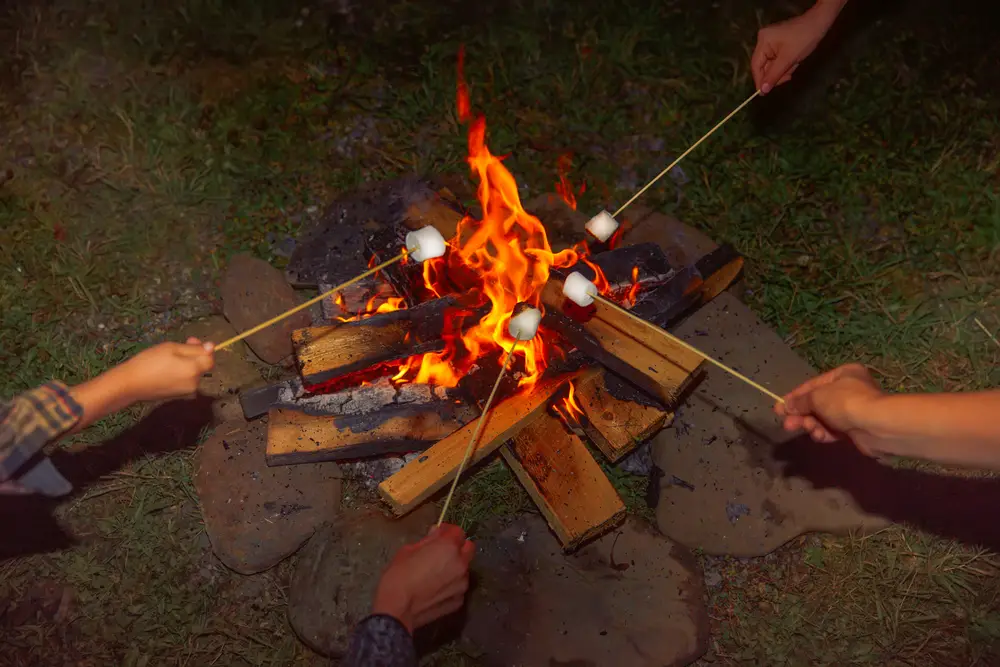 Who doesn't love a gooey S'more? Camping, for the outdoor enthusiast, is the perfect outdoor birthday party idea for adults. Use your outdoor fire pit to roast marshmallows and pigs in a blanket.
Sit in camping chairs and have a build your own trail mix bar. Or, check out our post about how to camp in your backyard!
25. Art Night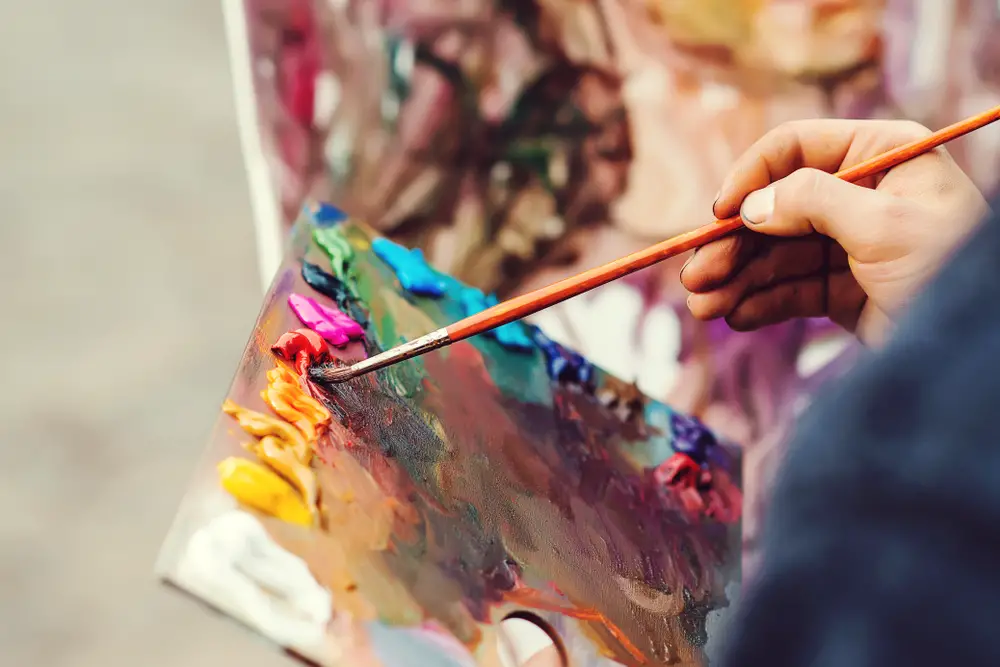 Let your inner artist come out! Pull out a Bob Ross video and try your hand at landscape painting or do a simple acrylic pour. Just have fun letting your creativity flow!
Sale
Artlicious Canvases for Painting - Pack of 12, 8 x 10 Inch Blank White Canvas Boards - 100% Cotton Art Panels for Oil, Acrylic & Watercolor Paint
Value Pack - This bulk set of canvas boards for painting includes 12 panels for you to create on. Never run out of painting supplies for your works of art again!
Quality Materials - Let your artistic side shine with these acid-free cotton canvas panels. Grown, woven, and primed in India, these individually wrapped painting canvases will surely support your next masterpiece.
Versatile - The perfect blank canvas board for artists of any age, from kids to adults. Use them for a school project, group party, craft time and more.
All Purpose - This white painting canvas set is suitable for all different types of paints. Whether you're in the mood for oil, acrylic, tempera, or watercolor - these are the flat canvas boards for you!
Gift Idea - Inspire creativity in your loved ones by gifting them this art canvas set. It makes an excellent gift for birthdays, holidays or special occasions.
Last update on 2023-09-19 / Affiliate links / Images from Amazon Product Advertising API
---
26. Un-birthday Bash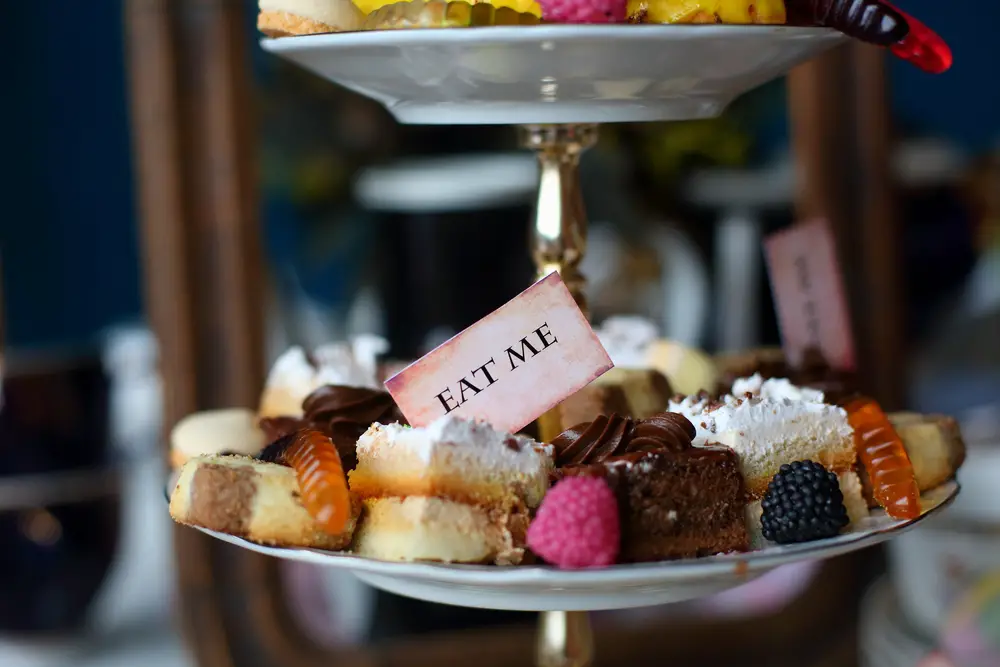 Can't celebrate on your actual birthday? Have an un-birthday bash! Crazy hat, colorful designs, and a funky tea party.
27. Destination

Do you absolutely LOVE Paris (or another destination)? Create a destination birthday and share everything you love about your favorite place with them!
Stick with me here, as I go through some of the most thrilling birthday party ideas!
Thrilling Outdoor Birthday Party Ideas For Adults
28. Glow-in-the-dark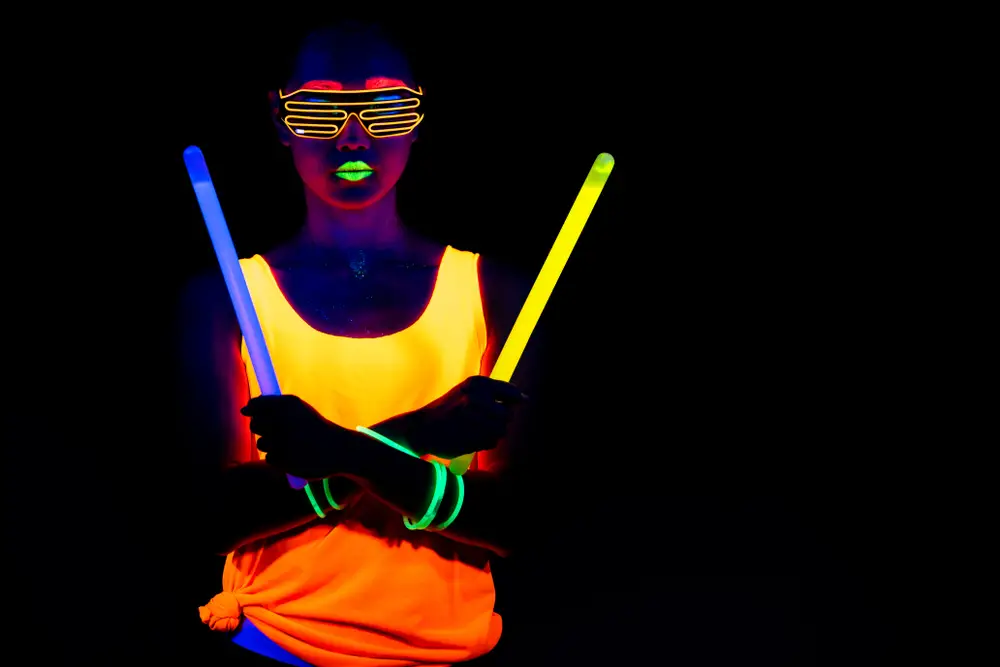 Transform your backyard into a glow-in-the-dark club. Disco balls, black lights, and glow sticks in the pool will create a great ambiance.
In addition to great lighting and music, create a signature glow-in-the-dark drink. Here is a list of some interesting glowing drinks!
Black Light for Parties, 2 Pack 30W Led Flood Light Blacklight Bulbs for Fluorescent Neon Glow in The Dark Party Supplies Christmas Decoration, Blacklight Party Birthday Wedding Stage Lighting
【Top Grade Black lights】 30W blacklight with advanced COB technology, ensure a brighter, more energy efficient than others; 50,000 hours of long life, high power efficiency), 120 degree wide beam angle, covering a spacious living room, or yard or other outdoor party spot.
【Wonderful Lighting Effect】 Emitting narrow bandwidth light only (wavelength 400-410nm),the blacklights work super cool for body paint and other visible fluorescent materials. FLUORESCENT REACTIVE: Ideal for illuminating most reactive pigments, paints and dyes with black light. Especially with neon-colored objects
【DIY Your Own Application Scenarios】great ideal for Black light led halloween decorations and Christmas glow parties lighting supplies, blacklights birthday or wedding party; Disco,ktv, band, gyms, churches, theatrical performances; fluorescent neon glow in the dark; Body paint;detecting pet stains/urines; curing and sole restoration; aquarium lightin; scientific activities and fluorescent poster or painting display
【Safe & Convenient to Use】IP66 Waterproof rating, ideal for both indoor and outdoor usage. unique Die-cast aluminum housing and cooling structure design, protect the emitting LEDs from overheating, ensure totally safe in working environment temperature -20~50℃; PLUG & PLAY: 5.0ft/ 1.5m Power Cord with US plug, 150° adjustable adjustable bracket that the black light can be used anywhere with a power outlet, No need for wiring, work range AC 110-120V, 50-60Hz.
【Buy with Confidence】 1 year warranty, lifetime technical support with 10 years factory background; any problem, we will resolve in 24h(replace/refund/customer guide).
Last update on 2023-09-19 / Affiliate links / Images from Amazon Product Advertising API
---
29. Zombie Apocalypse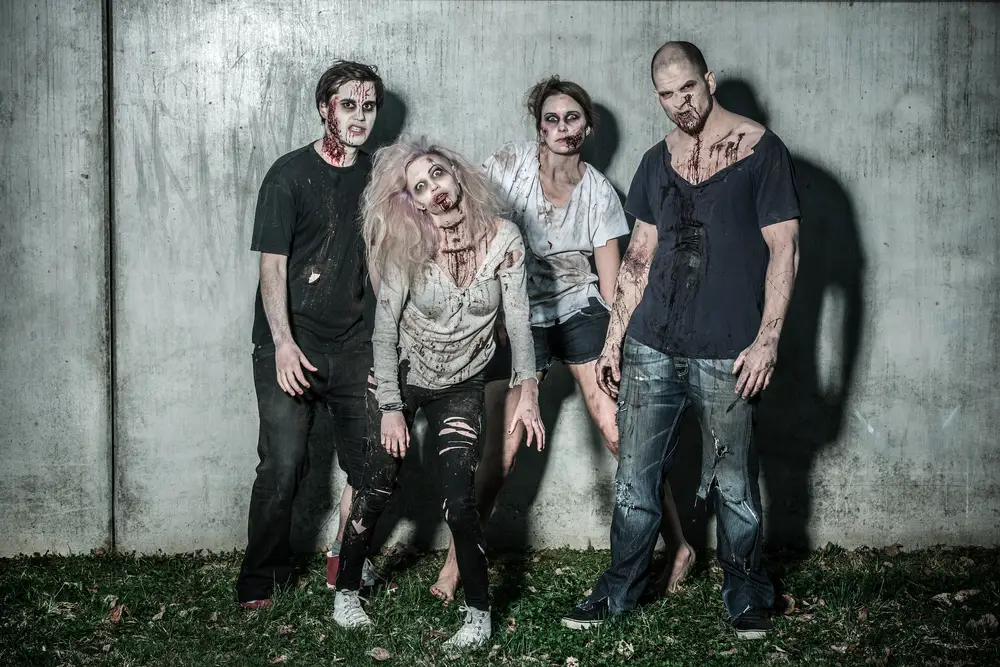 Zombie party goers will enjoy a feast of watermelon brains, body part decor, and a heart-stopping zombie tag. There will be nothing "dead" about your party!
30. Harry Potter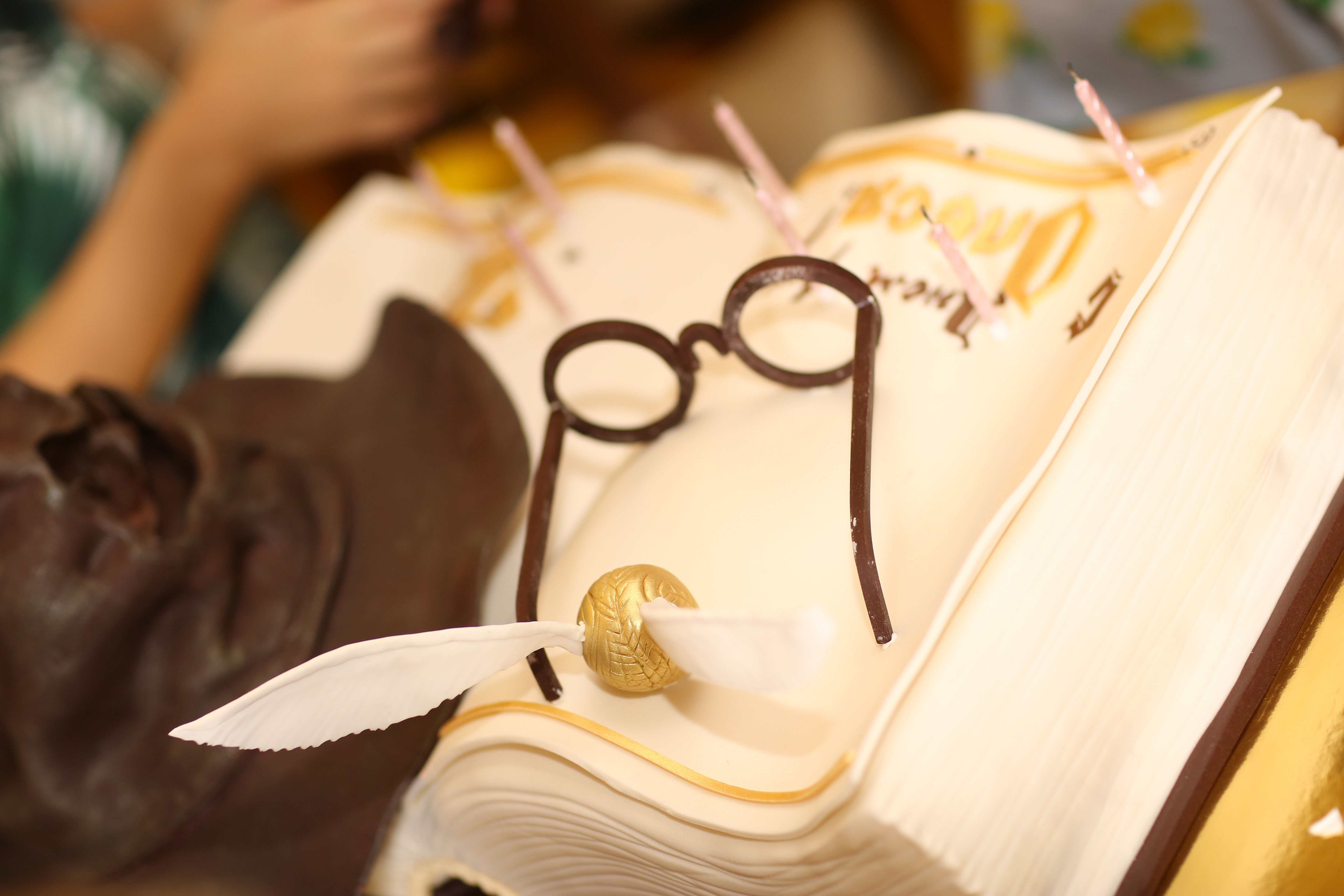 Any Harry Potter fans? Muggles and wizards alike will smirk at the quirky Potter theme. Play Quidditch, make potions, and drink butterbeer!
Harry Potter Party Decoration Kit by Party Tableware Today
Let J.K. Rowling's world of wizards come alive at your party with this set of Harry Potter themed decorations. This set includes:
(1) Jointed "Happy Birthday" Banner
(1) 7 Piece Decoration Kit with (2) 6" honeycomb centerpieces, (4) hanging swirls, and (1) flag banner
Bring the vibes of the Hogwarts School of Witchcraft and Wizardry to your party.
You'll also receive a unique Party Tableware Today party planning checklist PDF to help get your party organized so you can enjoy the party too!
Last update on 2023-09-19 / Affiliate links / Images from Amazon Product Advertising API
---
31. Redneck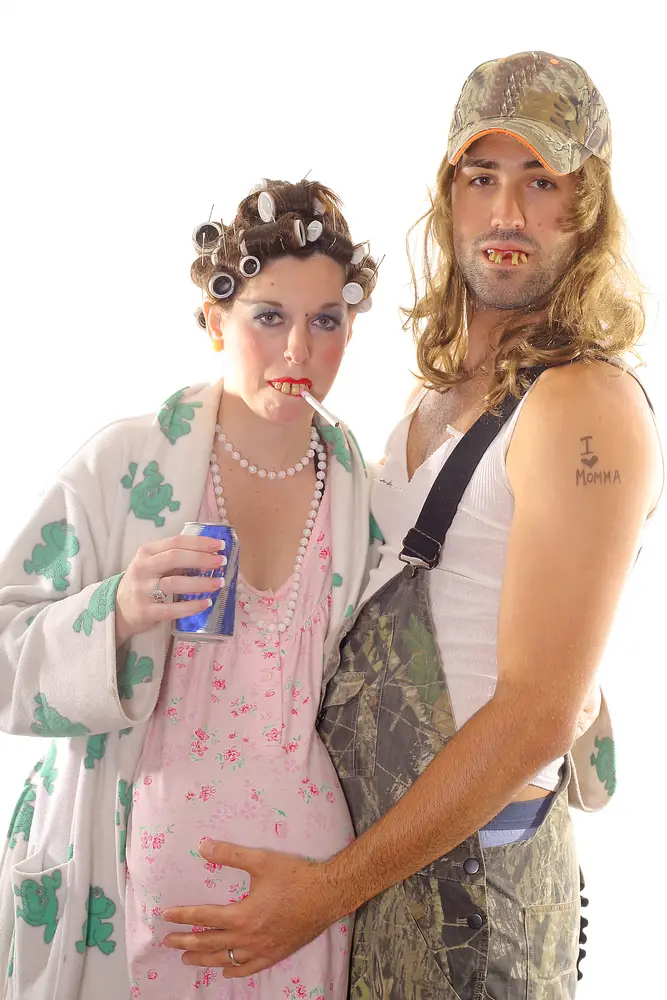 Don't stop reading now, y'all ain't seen nothing until you've been to a redneck party! With your theme in mind, serve cheap beer, deep-fried Twinkies, and cheese wiz.
Another idea is to turn your truck into a redneck jacuzzi tub and play toilet seat toss! See more hilarious redneck ideas here.
32. Float Party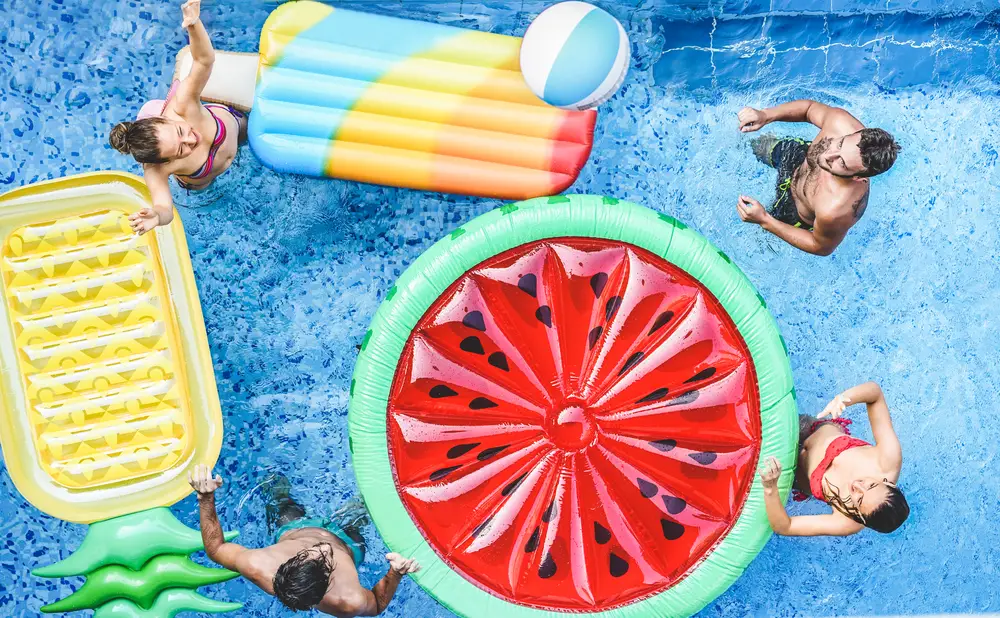 Fill your pool with all kinds of different floats. Then, divide guests into teams and have a floating war! See which team can stay on their floats the longest while trying to knock others off. The winning team gets to take their float home.
FUDOSAN Inflatable Pool Fighting Float 4 Pcs Battle Log Rafts Row Toys for 2 Players Adults Children Summer Pool Party Water Sports Games Toys Swimming Pool Water Toys
Pool Party Game Toys for 2 Players -- Players sit on the floating log rafts and hold the walking stick, then come to a fun "fighting" with each other. After fighting, who is still sitting on the log raft wins.
4 PACK -- Inflatable pool float set includes 2 sitting logs rafts and 2 walking sticks. There is a recessed design on the logs rafts, which is convenient for you to sit on it stably.
Thick Material and Large Size -- Made of more thicker PVC, Sitting log size is 57 x 14 inch (L x H). Walking sticks size is 45 x 8 inch (L x H). Max weight can bear 220 lbs.
Easy to Inflate & Deflate -- Quick and easy to inflate and deflate. Easy to fold and store. Suitable for traveling, ocean, lake, river, or swimming pool toy.
Summer Water Funny Toys -- Suitable for any water swimming pool party, lake, pool floats toys,ocean, lake, river, beach, lake, water carnival, summer activity, birthday party gift,etc. Relax and enjoy it for the whole summer.
Last update on 2023-09-19 / Affiliate links / Images from Amazon Product Advertising API
---
33. Murder Mystery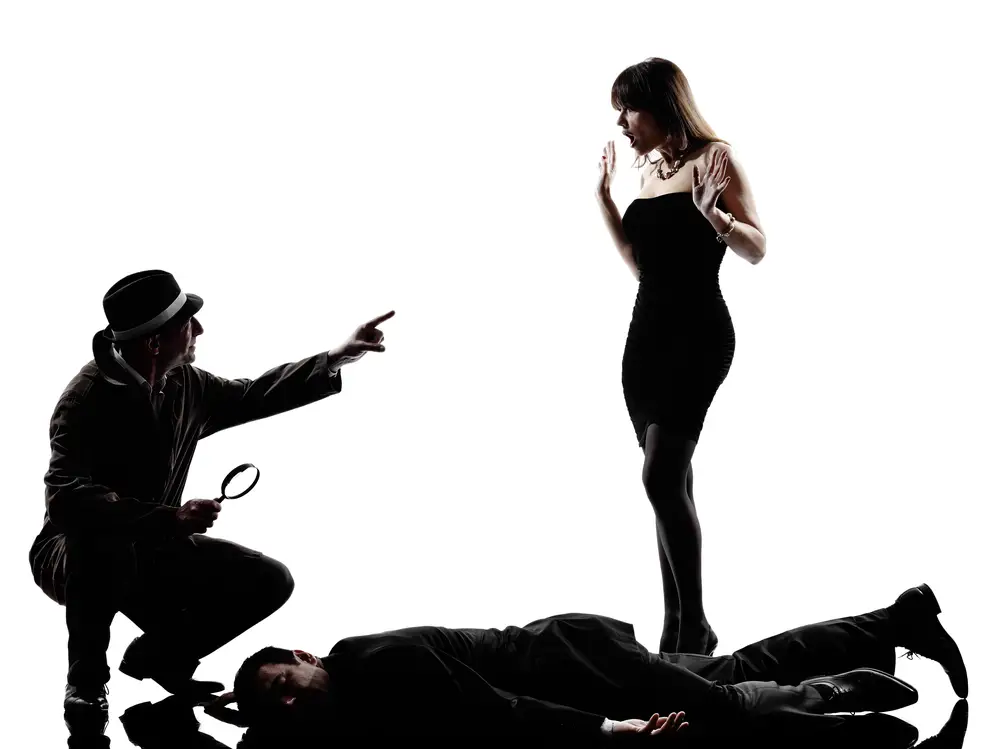 Who doesn't like a good murder mystery! Choose a murder mystery kit set at a winery, birthday party, or garden tea party. Kits come with everything you need to plan your party!
Certainly, you have found an intriguing idea, but if you are like me you want to see all of the ideas! Keep reading for other outdoor birthday party ideas for adults.
Sale
University Games Murder Mystery Party - A Taste for Wine & Murder, Multicolor (33202)
The Taste for Wine and Murder Mystery Party Game is a dinner party in a box
A body was discovered at California vineyard, and you must solve the murder before the killer strikes again
Invite your friends to dress up and play the roles of the devious suspects, each with his or her own character booklet with roles and background info
Includes 8 character booklets, 8 party invitations, 8 nametags, 8 crime scene clues, party planning booklet
Access to Audio/Video with an Introduction, summary of events, clues and solution to the crime online
Last update on 2023-09-19 / Affiliate links / Images from Amazon Product Advertising API
Other Outdoor Birthday Party Ideas For Adults
34. Talent Show
Whether weird, awe-inspiring, or creative, your guests will showcase their talents. Provide prizes to the best, silliest, or most enduring performances.  Your guest will get a thrill out of being the stars in this outdoor birthday party idea for adults.
Last update on 2023-09-19 / Affiliate links / Images from Amazon Product Advertising API
---
35. Minute-To-Win-It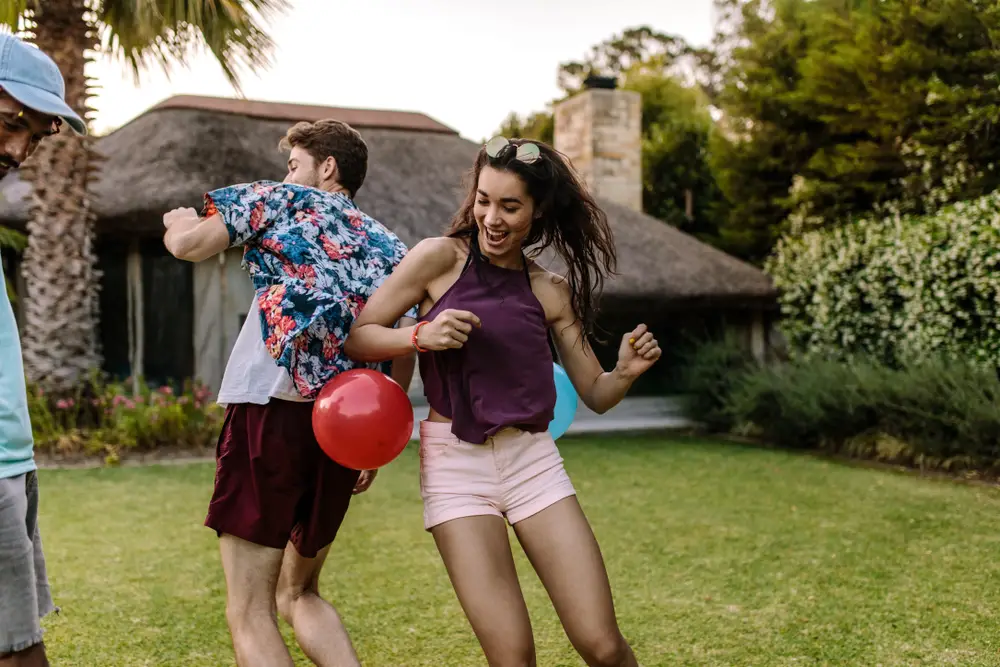 Consider hosting your own minute-to-win-it night. Minute-to-win-it games are easy to prep and full of laughs! Check out all the game ideas here! In addition, many of these ideas can be turned into drinking games!
36. Karaoke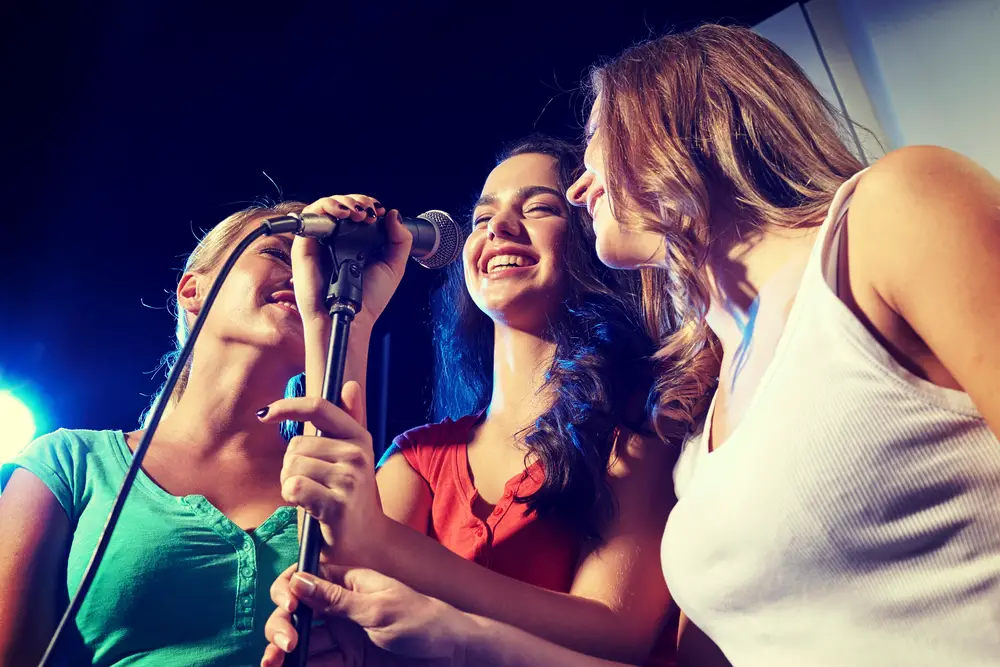 Another idea is to pull out the karaoke machine and enjoy the night of singing, impromptu dancing, and laughs. Serve music-themed snacks such as "Pop music" pop rocks, "heavy metal" silver-wrapped candy, or "Indie rock" rock candy.
37. Pirate Treasure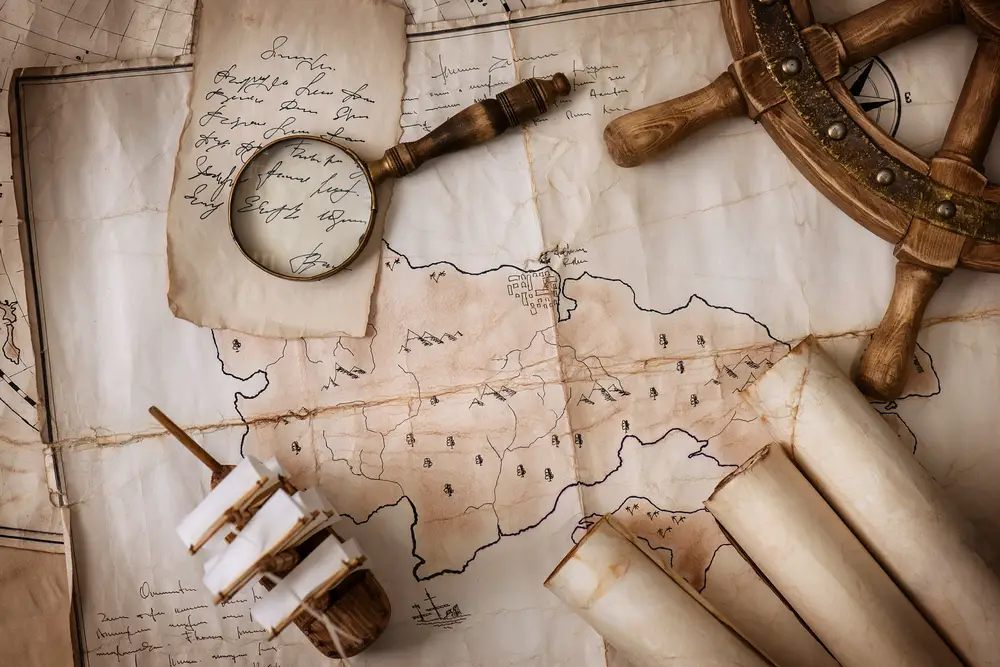 Who doesn't love finding buried treasure? Navigate your backyard dressed in pirate gear following a treasure map. Have the treasure buried in your yard with something that your adult crowd will enjoy. Examples include your favorite drink, money, or a gift card.
Pirate Treasure Chest with 114 Coins
Approx. Dimension: 11" x 7" x 5.5"
Pirate chest, and 144 golden coins. Latch features place to put a small lock.
Material: Wood and faux leather
Color: Cherry
Decorative Wood Pirate Trunk with lined interior
Last update on 2023-09-19 / Affiliate links / Images from Amazon Product Advertising API
---
Conclusion
In a nutshell, we hope you enjoyed this roundup of 37 outdoor birthday party ideas for adults! From classic and chic to unique and thrilling, ultimately the choice is yours! Cheers to having the best birthday of the year!