Ugly backyards just put a damper on any outdoor occasion. Brown grass and bland lawns aren't appealing. Your lawn is a place where family and friends can lounge when they visit you so, of course, you want it to look nice. How are you going to learn how to make an ugly yard beautiful? It's much easier than it seems, a little landscaping makeover can solve this problem while staying inside your budget.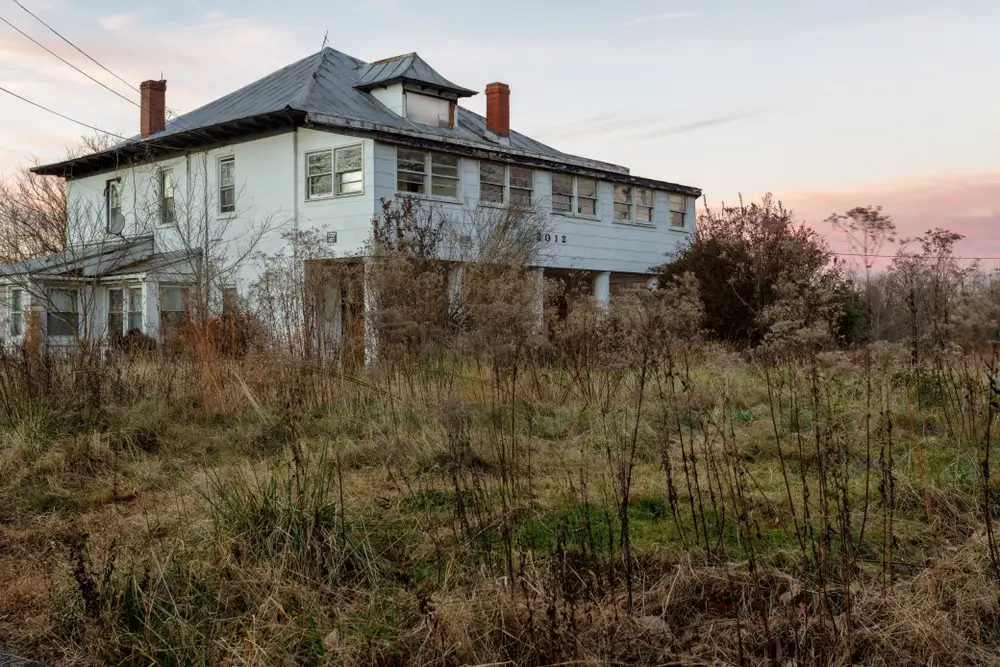 Between using plants, attracting desirable animals, and a few interesting additions you can easily take your backyard from ugly to gorgeous. You just need to know what to do to take your space to the next level.
It's All About the Plants
A large majority of revitalizing a backyard will be the plant life. Adding an abundance of plant life can bring in a varying degree of desirable creatures, like bees, butterflies, and different species of birds depending on where you live.
All of these creatures help breathe life into your yard, and they all go where the plants are that feed them. If those plants are in your yard you'll be able to enjoy them, and the critters that come along with them.
Take care of your plants, and you'll have figured out one way to make that ugly backyard pretty again. It all starts with appealing foliage, but what kind of foliage can you use to make your backyard look pretty and where should you put it?
Brown Grass
Give that grass some water. If you're suffering from brown dry grass you could just be watering it at the wrong time of day, or not enough. There are plenty of reasons for grass to go brown, but once you settle your brown grass problem, you can bring in the fun plants.
If you do everything you can, and your grass still won't grow green you have a few options: you can reseed your lawn and nurture fresh green grass, or you can have your dead grass removed and replaced with green grass.
Let's Say It Together; You Need Trees
Too much sun can be a bad thing. If you don't have trees in your yard you're going to have a lot of sun. Too much sun can lead to sunburn, and frustration depending on what part of the world you live in.
You don't want your whole yard shaded though, you need to be able to enjoy at least some sun to get vitamin D. Add one or two broad leaf-bearing trees that are familiar to your region. These trees give you some shade to enjoy when the sun is too harsh, and makes your yard more inviting.
Ivy Can Be Gorgeous
Adding climbing ivy or vines to your backyard can be a beautiful thing. Add this to your yard in places that allow it to climb up the side of your home, on another structure, or a tree.
Regardless of where you try to incorporate ivy or vine plants, they make things more interesting. Grapevines are one kind of running vine that is both appealing and has broad leaves, helping to provide shade to other plant life that may only need partial sunlight.
If you do choose to add ivy to your backyard or nurture ivy that's already there, we suggest making sure it's not poisonous before incorporating it into your yard.
Moss Isn't Terrible
The addition of moss to your backyard can be a wonderful thing, especially when placed around structures. Moss is soft, low growing, and doesn't need much soil or moisture. This makes moss low maintenance, and when placed strategically, quite beautiful.
When allowed to grow on rocks or logs moss can be quite appealing, especially near water. It's also quite easy to transplant from one area to another, allowing you to grow the same kind of moss in various places easily.
Flowers All Year Round
Both annuals and perennials have their place in a backyard, especially self-seeding ones. Perennial flowers come back year after year, as do self-seeding annuals. This makes it easier to take care of your plants because you won't have to replant every year.
Annuals that aren't self-seeding would need to be replanted year after year, which is great for someone who likes to garden. Be sure to pick flowers that come in colors you like or match them to the color of your house for a unified feel.
The Right Kinds of Animals
When trying to attract cute, fuzzy, or entertaining animals to your yard we suggest being careful. Picking the right plants can bring new life to your yard in both beautiful and devastating ways.
We're going to go over some of the critters you may want to see in your yard, and how to attract them. This brings a fresh feel to an ugly backyard and makes it feel like a safe haven for all.
Can You Say Fish Pond?
If you like fish, why don't you have a fish pond in your yard? It makes for an interesting addition to any backyard especially when adorned with additional flowers or trees. Koi do wonderfully in a pond environment and look absolutely stunning, especially when paired with flowering trees nearby.
Birds and the Bees
Birds are wonderful creatures to attract to your lawn. They help cut down on unwanted bugs, while the ones you do want get to stick around. Birds rarely go after flashy butterflies or bees. Depending on the species you attract they're more likely to take out beetles, caterpillars, worms, and mosquitos.
Bees and butterflies are essential to every garden. Rarely preyed upon, these critters help pollinate your plants and bring a vibrant feel to your ugly backyard. Bright plants and flowers bring these beautiful creatures in and make them want to stay. The plants themselves bring in other bugs, which the birds will want to eat. As long as you have a few trees as we suggested the birds will come.
Can Your Pets Go Out?
If you have cats and dogs you may need to be a little more careful when selecting the different plants for your yard. Some plants can be toxic to our furry friends. You should also be careful of which animals to attract or add to your yard. Some pets are more prone to killing certain animals. Cats like birds, for example.
Making It Interesting
You can add plants, trees, ponds, and more all day long, but what if your yard is just missing something big? There are plenty of ways to incorporate an interesting addition, giving a plain backyard new life.
Stone Pathways
If you incorporated some kind of structure or space that you'd like people to visit in your yard, why not add in a pathway? Stone pathways give a yard a straight out-of-a-fairytale feeling.
If stones aren't your thing you may want to make your path out of something else, such as slices of a tree or pre-made walkway slabs. You can make a path out of nearly anything, so don't be afraid to get creative.
Adding a Building
You can always make an ugly yard beautiful with a new and interesting structure. A gazebo tucked into a corner, or a bridge over your fish pond makes for an interesting addition.
If you have a larger backyard, add a small guest cabin to a secluded corner of your yard. It could be only a few hundred square feet and would provide guests both privacy, and a beautiful place to stay.
Other Creative Additions
Your backyard is your space, so there's no reason you can't get creative! Some do it yourself projects might be just what you need. Outside garden ideas can be incorporated into your backyard, brightening up your yard with some wonderful ideas.
You can add things you enjoy, such as an old bicycle or homemade miniature sculptures like ladybugs, you can really add some life to your backyard with a few quick and easy DIY ideas.
Hiring a Landscaper
If you don't have the time to manage any of these ideas yourself we suggest you hire a landscaper. These people beautify things outside for a living, especially backyards – and they're good at it. You can get a pretty backyard without having to lift a finger.
If you have a specific look in mind for your backyard, you can talk to a landscaper about your vision. Usually, landscapers are eager to please and they will likely work with you within your budget the best they can.
Final Thoughts
Don't worry about how to make an ugly yard beautiful, you've got plenty of options to work with. From adding plant life and animals to incorporating a building, there are plenty of things you can do to take your backyard from blah to beautiful.
Some of these things will take time to take care of but you can still easily learn how to make an ugly yard beautiful again. If you incorporate any of these additions your yard will feel far more unified and inviting to friends and family.