Maybe you like being scared. You play spooky smartphone games with the lights off, screeching with delight with each pop-up that makes you jump. Now, you want to bring it home. It's time to learn how to decorate your backyard for Halloween to make your address the go-to destination in the neighborhood.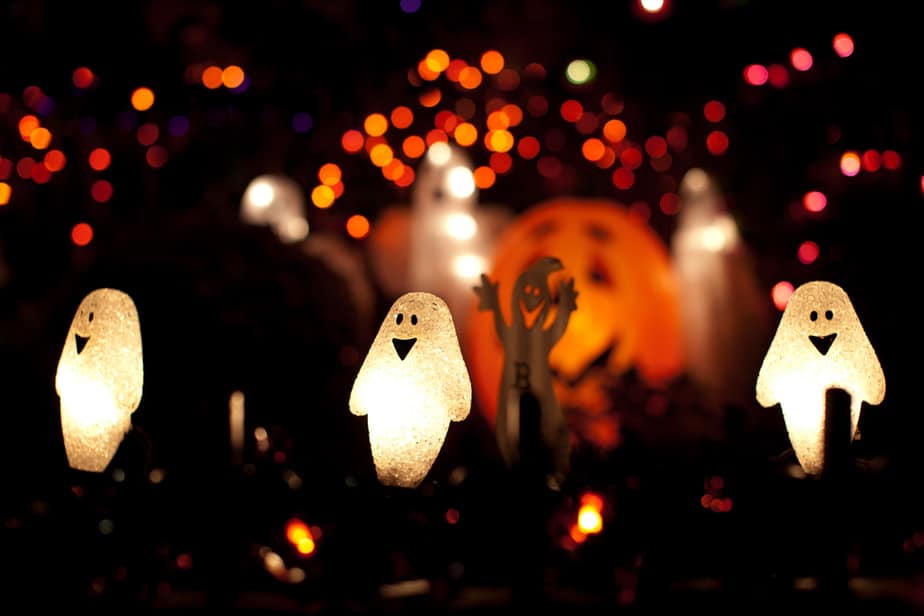 If you participate in Halloween, you're not alone. About 70 percent of Americans share your passion. In contrast, almost half don't want to fork out cash for decorations for Christmas. Is Ebenezer Scrooge in the building?
Of course, the breakdown of expenditures differs between the two holidays. Costumes are the top purchase. After all, who wants to dress up in the same costume year-after-year? Decorations, on the other hand, make up about one-third of what Americans buy for Halloween.
So, what do you need to know about how to decorate your backyard for Halloween? You've got questions; we have answers.
Step 1: Make a Plan
Halloween follows popularity trends like just about anything in pop culture. Social media fuels them with a fury. It doesn't take much for something cool and new to go viral and become the thing that everyone must get.
That's good news for retailers. Annual expenditure on the holiday nearly topped $9 billion in 2019.
It also means that you're going to pay a price. That's why it's essential to have a plan to avoid getting caught up in the spirit of the holiday and spending a bit too much. After all, Christmas is right around the corner.
Your plan should include the following parts:
Set a budget
Do your research
Decide on your theme
Buy your supplies
Decorate your home
Let's talk about each one in detail with tips to help you make informed choices.
Halloween Giant Spider 4.9 Ft Black Soft Hairy Scary Spider for Halloween Outdoor Yard & Indoor Decoration
The Realistic Hairy Spider for Halloween Decorations lenght is 4.9 ft/150cm.
Halloween Spider Legs come in Collapse Condition. Bend Them The Way You Like and Hang to Anything You Want.
Giant Spider Decoration Made of High Quality & Super Soft Plush. Durable Wire can Help You Hang Anywhere
Giant Halloween Spider is Scary Furry Spider Decor, Very Real Looking. Look Better With Giant Spider Webs and Strechable Fake Cobwebs. PLEASE SEARCH B07F2GRYLD & B074H6XXV2
Perfect for Decorate Your Unforgetable Halloween Day. Hurry Up to Add Your Cart and Please the Order.
Last update on 2023-10-03 / Affiliate links / Images from Amazon Product Advertising API
---
Step 2: Set a Budget
Being realistic about what you can spend is a vital step when considering how to decorate your backyard for Halloween. Keep in mind that Halloween flows with the trends more so than other holidays like Christmas or Thanksgiving.
That means you'll likely be updating your decorations every year. No one wants to be yesterday's news. Besides, you need to have something new with a scare as a factor. If we've seen it once, we won't be fooled again. Hey, wait. That could be a song. It'll never catch on.
Another thing to bear in mind is that Halloween is the domain of the DIY and homemade items. You see that with costumes and decorations. Perhaps, it harkens back to the rustic roots that make it an excellent fit. Many of the memes are classic with longstanding traditions. And we can't forget the fact that adding something new to the mix is another way to scare someone.
Suprise is a key element that you have when you go this route. It also gives you the opportunity to switch out the oh-hum parts of your display with something new that will get everyone's attention. Christmas lacks this factor on a lot of scores. With Halloween, you can play it to your advantage.
Step 3: Do Your Research
This part is our favorite of everything we need to do for finding out how to decorate your backyard for Halloween. Browse the blogs, Pinterest, and any of your favorite social media feeds to find inspiration. It will help with the next step. Also, think of it as a way to find an alternative, in case your go-to plan turns out to be too expensive for your budget.
You did set a budget, right?
The fact remains that the definition of "scary" evolves. We might think aliens as hokey now, but there was a time when it was frightening for all age groups. We still see the remnants of this time with the age-old bomb shelter stocked with freeze-dried goods.
We'd suggest toeing the line carefully between modern-day scary and things we can dismiss as fiction if just to prevent the kids from having nightmares. You'd don't need to go wild about what you choose.
A list of the top phobias is an excellent place to start. Commercial haunted houses know this concept well. The most feared ones include:
Dark
Snakes
Heights
Spiders
Thunder and lightning
They are easy things to incorporate in your theme and make your backyard even scarier. The best way to use them is with the element of surprise. Set them up where your visitors won't expect to see them. That will amplify their effect.
Step 4: Decide on Your Theme
Halloween means opportunities. There are so many different paths you can take with this starting point. Many themes start with common fears that we all have. We get a chance to confront them in a seemingly safe situation.
Things to consider include:
How scary to make it based on your expected audience
What concept you want to embrace whether it's monsters, aliens, or something else
The elements you need to pull it off, whether it's just decorations, automation, or live actors
The time and effort to pull off what you want to create
How lighting can enhance the effects
The first one is a vital consideration. Think about who in the neighborhood is likely to come trick-or-treating at your house. It's likely a mixed bag. If you want to make it scary, consider having a kid-friendly time before pulling out all the stops for the older kids—and adults.
You can pick your backyard decorations to go with a specific theme, such as Dracula's castle, an alien spaceship, and an old-fashioned haunted house. We love the latter because of all the possibilities it offers.
Think about how someone will go through your layout and make adjustments as necessary. For example, set up a scene to make a person pause and look. Follow it with a scare that will make them jump. The screams will create that sense of excitement for the next person waiting to get their treat.
You can always mix things up to add to the scares. That hairy spider or slithering snake works with any them and is sure to garner some screams.
FIMITECH Flame Light Bulbs, LED Flame Effect Fire Light Bulbs, 4 Modes, E26 Standard Base, 108pcs LED Flame Light, Atmosphere Lighting, Decorative Light for Halloween,Christmas (2 Pack)
【Environmentally Friendly】FIMITECH flame light bulbs are made with 108 pcs 2835 LEDs for high efficiency lighting and low energy use. LED bulbs do not contain mercury, like compact fluorescent bulbs do. Heat dissipation is enhanced, for a long service life. The milk-white shell made from a PC material offers great light transmittance.
【4 Modes】Four modes: Flickering--Gravity sensor--Standing--Breathing. Each time the power is turned off the flame light bulbs will change to a different mode. When bulb has been off for more than 20 seconds, the previous mode will be retained when you turn it on again - this is great for not having to cycle through the settings each time you turn the bulb on.
【Create a Romantic Atmosphere】Decorate your home with the warm glow of this realistic flame color to provide a romantic and relaxing atmosphere. For a better flame effect, use with a Frosted Glass Lamp such as table lamp, floor lamp or wall lamp/sconce with an E26 lamp socket. A great gift for Halloween and Christmas.
【Multi Scene Application】Use as antique style bulbs for churches, castles, abbeys, bedrooms, living rooms, bars, hotels, nightclubs, outdoor gardens, villas, wedding decorations and meeting places. For better flame effect, use with a Frosted Glass Lamp with E26 lamp socket such as table lamp, floor lamp or wall lamp/sconce.
Last update on 2023-10-03 / Affiliate links / Images from Amazon Product Advertising API
---
Step 5: Buy Your Supplies
We strongly urge you to look for DIY or homemade versions of any element you want to add to your Halloween decor. Unlike Christmas, Halloween is only one day, although some want to extend it, especially if it has the unfortunate consequence of falling on a weekday.
That means you're likely to pay a lot more for your Halloween decorations, especially if they are the trendy ones for that year. Don't fall for the hype.
It's worth noting that some of the best Halloween tricks are the unseen elements. If you've ever seen the movie, "The Haunting of Hill House," you know what you mean. There's never a ghost or monster that you see stalking anyone. And that's what makes it so scary. Imagination is your best tool when thinking about how to decorate your backyard for Halloween.
Sale
PREXTEX Halloween Zombie Face & Arms Lawn Stakes Groundbreaker Decoration - The Best Outdoor Graveyard Decoration for Halloween - Zombie Halloween Decorations
SPOOKY GROUND-BREAKING FUN - Bring spooky fun to your graveyard decorations for Halloween and surprise your trick-or-treaters with a zombie groundbreaker that looks like it's crawling out of the ground in your yard.
DETAILED AND CREEPY DESIGN - Spooky zombie groundbreaker includes a face with a 6" plastic stake and 2 zombie arms covered with sleeves measuring 14" from the bottom of the stake to the tip of the fingers.
WEATHER RESISTANT AND DURABLE - Waterproof graveyard zombie halloween decorations are made out of weather resistant plastic and fabric for the best outdoor Halloween decoration.
VERSATILE DECORATION - Decorate your home with Prextex zombie groundbreaker decoration this spooky season to get in the spirit of Halloween. Perfect for indoor or outdoor use, like the front yard, bar, garden, patio, balcony, or wherever you want to place your zombie. Great for Halloween, parties, weddings, Thanksgiving, Christmas, and holiday decorations.
TRANSFORM YOUR SPACE INTO A CHILLING GRAVEYARD - Elevate your Halloween décor with the Prextex Halloween Zombie Groundbreaker. Its detailed design, durable construction, and eerie presence will set the perfect horror scene in your outdoor space.
Last update on 2023-10-03 / Affiliate links / Images from Amazon Product Advertising API
---
Step 6: Decorate Your Home
Here's the fun part when you see your ideas come to fruition. We'd suggest setting up everything a few days before it goes live to make adjustments or additions as necessary. Inevitably, something goes wrong or the lighting isn't just right. Remember that you'll likely have only one chance to make an impression. Make sure that it counts.
You might consider doing a dress rehearsal with a friend or family member who can give you the necessary feedback to make it right.
Tips for Pulling it All Together
The essential thing to remember is that you want everyone to play it safe—even if you want to scare them. Remember that your visitors are distracted because their attention is focused on what is going to jump out at them. To prevent injuries, keep the following things in mind:
Make sure any electric cords are taped down to prevent accidental falls.
Avoid using strobe lights, which are a potential migraine trigger.
Station actors wherever there is a hazard.
Roll with the flow and tone it down for kiddies.
Let your neighbors know what you're planning.
Consider having a relaxing space for the parents while the kids explore the sites.
Final Thoughts
We must confess. If it weren't for the gifts and yummy cooking, Halloween would oust Christmas as our favorite holiday. We'll also admit that it has a certain macabre feel about it. After all, having a realistic arm hanging out of your trunk any other time of the year would likely get you arrested or at least stopped.
The holiday is all about facing our fears. We revel in the thrills that it incites. We love being scared and walking away from it, knowing all is well. That is the secret to how to decorate your backyard for Halloween and make it fun for everyone. Even if you're not the target, you'll enjoy making it a spooky experience for anyone who trick-or-treats at your house. Boo!