Birds are essential to maintain balance in your garden's ecosystem. They act as a food source for prey animals, and they can regulate the presence of invasive pests in your backyard.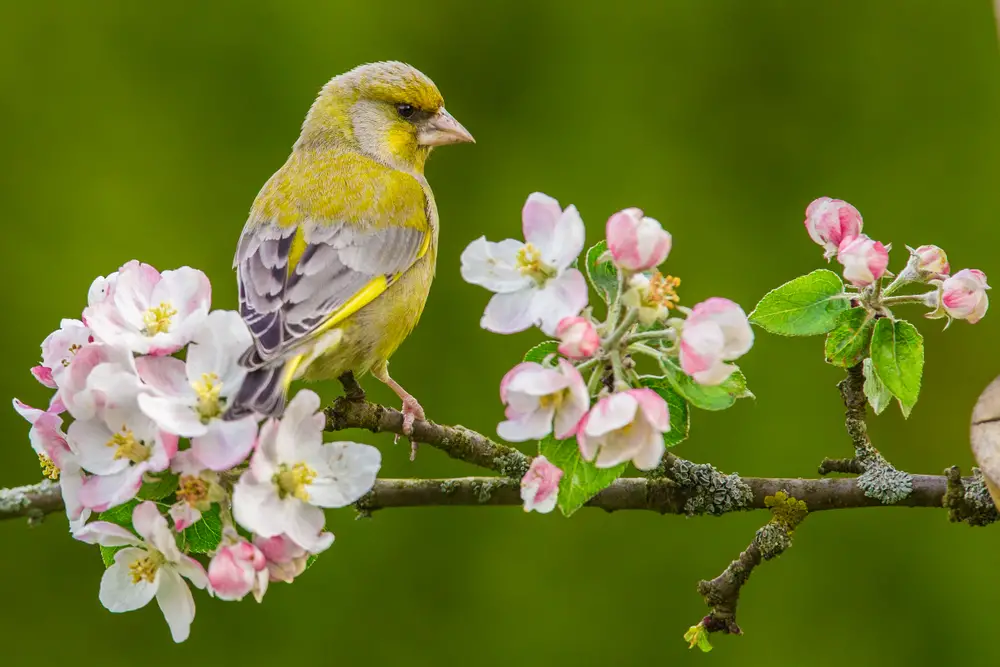 Nevertheless, these flying guests can sometimes become bothersome, so you need to ensure they're kept under control. You want to make sure that your valuable plants and flowers are adequately protected without hurting the birds.
In this article, we'll teach you how to keep birds out of garden beds in the most humane and safest way possible. So, without further ado, let's get started!
What Kind of Damage Can Birds do in the Garden?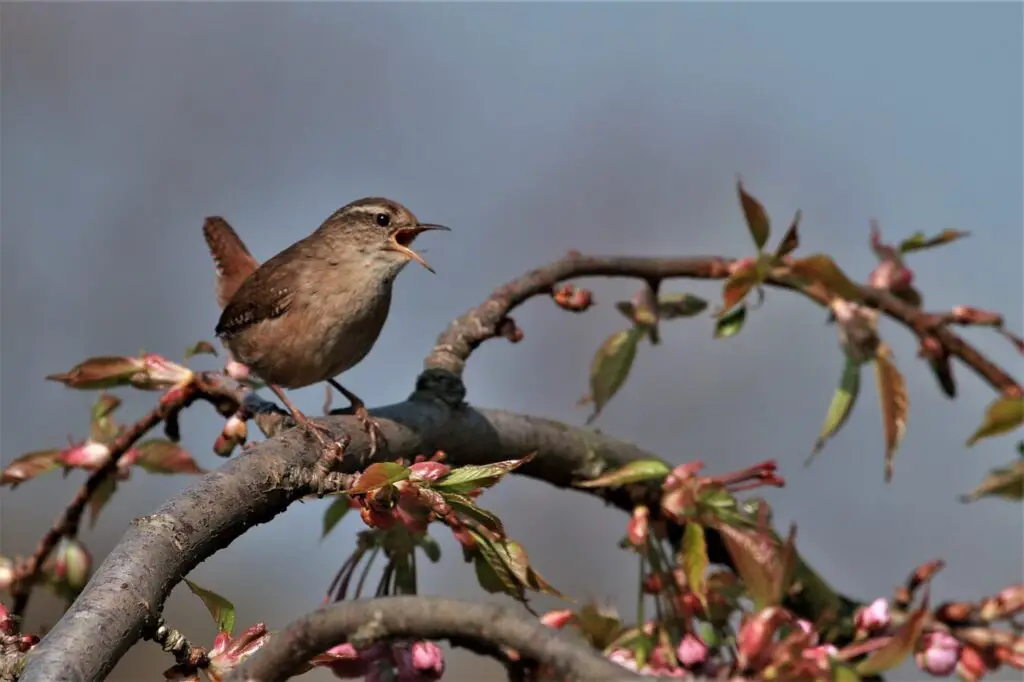 On the positive side, birds get rid of slugs, snails, and other harmful pests, but their presence in your garden can sometimes be irritating.
If you're looking for peace and quiet, loud birds can easily become a nuisance, and in some cases, the birds' presence can cause substantial damage to your garden. They eat the seeds and prevent your plants from growing in the first place. In the spring, they attack the flower buds and different parts of your crops.
Even after your plants have successfully grown, birds can eat the fruits or even peck at them. Birds can also build their nests where they shouldn't, blocking pipes or preventing access to different parts of your garden. This is why keeping the bird population in your garden under control is so important.
Keeping Birds Out of Your Garden
It's quite normal to see birds flying and building their nests in a garden, open field, or any other piece of land. However, if the number of birds gets out of control, they can damage crops or cause severe damage to man-made structures.
Birds are clever and have adopted several ways to help them survive in the most challenging conditions. This is why you need to think carefully before choosing a way to get rid of the birds in your garden. If you choose one method, you need to stay observant to see if the birds come back. In some cases, they can adapt to your preventative measures, and you'll have to choose another one.
Luckily, in the following sections, you'll find several easy and potent solutions to keep birds away from your garden.
1. Start With Chicken Wire
Sale
Garden Poultry Chicken Wire Netting - 13.7 '' × 157 '' Garden Fence Animal Barrier, Chicken Wire for Crafts, 1 inch Mesh Poultry Netting Fence, Pet/Rabbit/Chicken Wire Fencing
Galvanized Chicken Wire: NO lead, made of Hot-dipped galvanized, more durable than nylon or plastic poultry mesh netting, and effectively deal with the chew of critters.
Fine Mesh: Chicken wire 1-inch mesh(0.63'' x 0.8'' Hexagonal fine Mesh), even the chicks cannot pass, can be used as chicken wire fencing, garden wire fence, pet fence, pet separation net, the safe cover of rabbit cages.
Lightweight & Sturdy: This 13.7 '' × 157 '' chicken wire's total weight is only 8.5 oz. Double twist braid and the material of galvanized iron wire keep it sturdy.
For Gardening: Great for the garden, garden wire netting can effectively keep out rabbits and other small animals, and keep dogs or cats out of the vegetable garden, flower pots, and trees.
For Crafts: Unleash your creativity! This galvanized rustproof soft wire can create many home crafts, such as jewelry holders, and garland frames, or replace broken glass in cabinets. 0.6mm Wire diameter is convenient for you to cut.
Last update on 2023-09-23 / Affiliate links / Images from Amazon Product Advertising API
Chicken wire works at the early stages of plant growth. It can be used to protect the young seeds from being scooped up by chickens and other birds that feed on seeds and seedlings. Once your plants start growing, you should lift the wire and support it with stakes to give the plants the room and support to grow.
Make sure that you're choosing high-quality chicken wire because the flimsy wire can easily break and represent a real hazard for birds and other forms of wildlife. Pick a high-quality and rust-resistant version, and make sure that it's not left on the ground.
2. Invest in Garden Netting
Sale
Last update on 2023-09-23 / Affiliate links / Images from Amazon Product Advertising API
When it comes to how to keep birds out of garden beds, this is probably one of the most effective ways. This is especially true if they're fond of eating your fruits and veggies. The good thing about netting is that it keeps birds and other forms of wildlife away from your plants, but it lets beneficial insects like honeybees and other pollinators in.
There are various types of garden netting available, so you need to do your research and choose high-quality UV and corrosion-resistant netting to withstand the weather conditions. Cheap netting can easily break and injure birds and other animals.
While installing garden netting, you need to make sure that you're using standard bird netting, which has tiny holes. When the holes are slightly bigger, birds and other animals can easily get caught, which can be life-threatening. You also need to make sure that the netting is kept taut.
3. Use Garden Fleece
Not only can garden fleece protect your vegetables and plants from the frost, but it can also be used to protect your plants from hungry birds. This fine material is draped over various veggies and crops and should be weighed down with pegs or rocks to keep it stable.
When it's time to harvest, you should expose the crops. There are two types of fleece, so make sure that you're using the light one in the summer and spring. Garden fleece is washable and reusable, so it will last a long time.
4. Scare Them With Reflections
Birds don't like flashing lights. This is why installing mirrors or other reflective objects, such as old CDs, in your garden can be an efficient way of controlling the number of birds that visit it every day.
Mirrors can be mounted to stable structures and even trees. A small mirror or an old CD can also be tied to a tree branch. When the wind blows, the CD or mirror will move with the wind, and the flash will reflect in multiple directions, making birds wary of the area.
Some birds might not be impressed with these objects, especially after they get used to where they're set up. In this case, you might consider moving them around your garden, so birds stay at bay.
5. Scare them With Balloons
This is one of the most popular methods currently used to keep birds away. Simply buy big inflatable balloons with big eyes printed on them. Hang the balloons in the garden, and they'll move with the wind.
When the birds see the big eyes and notice the movement, they'll assume that this is a huge predator waiting for them to come near. You can also buy ready-made balloons and draw the eyes yourself, or even use a beach ball for the same purpose.
For a more dramatic effect, you can choose shiny vinyl balloons. These will have double the impact because birds hate the reflections that shine off polished surfaces, and they'll be startled by the sudden movement of the big scary eyes. You can also hang shiny ribbons from the balloons for more impact.
6. Install Garden Spinners
Sale
Wind Spinner Mandala Flame 12 inches – 3D Stainless Steel – Laser Cut Metal Art Geometric Pattern - Hanging Wind Spinner, Kinetic Yard Art Decorations - Indoor/Outdoor Décor
Garden Decor with Mesmerizing Burst of Colors - Vibrant bursts of color and fun comes alive with this 3D Mandala Flame Wind Spinner. Use the swivel hook to hang it on a tree, wall, balcony, window, garden etc. as part of your outdoor decorations for patio
Hanging Mandala Kinetic Sculptures - Add some mystical colors and motion to your garden art with this intricately designed, laser cut metal spinning art. Kinetic art spinswith the wind to bring out beautiful design patterns
Durable materials - Made with quality stainless steel plate accurately formed using the latest machine laser-cutting technology, which makes our wind spinners for yard and garden both flexible and strong.
Reflective colors - the colored design patterns of our garden wind spinners are done with gilt powder paint to give off a sparkling, vivid hue of colors that are highly reflective and are resistant to fading from sun exposure.
Size - The stainless steel mandala Hibiscus variant mandala garden spinner measures 12 inches in diameter with an added 2-inches for the heart pendant
Last update on 2023-09-23 / Affiliate links / Images from Amazon Product Advertising API
Sudden movements scare birds because they think that a predator is about to attack. Garden spinners are one bird preventative that actually looks good in your garden, and at the same time, keeps birds away.
These spinners are usually made of plastic to withstand the sun and rain, and each one features a stake that keeps it secure. You can also mount your spinner to a fence or hang them on a string.
When the wind blows, the spinner starts to move, and this sudden movement will scare the birds. If you're not able to find a garden spinner that you like, you can build a DIY model.
7. Startle Them With Windchimes
UpBlend Wailua 29" Copper-Red Wind Chimes for Outside - Decorations for Home Zen, Patio, Yard, and Garden Decor, Outdoor Copper Windchimes for Clearance, Sympathy Gift, Housewarming Gift for New House
Indulge in beautiful hymns with our hand-tuned wind chimes for outside. Perfectly tuned to G-Major, these chimes offer amazing sound quality for a truly immersive outdoor experience. Relax and enjoy the peaceful tones of these unique wind chimes.
Let the mesmerizing sound of our copper wind chimes for outside transport you to a state of relaxation. With its elegant design and high-quality materials, this wind chime is sure to capture the attention of anyone who enters your outdoor sanctuary.
Delight your loved ones with a gift that they will cherish forever. Our wind chimes for outside make the perfect housewarming gift, and their beautiful design and calming sounds will bring joy and peace to any space, making it a perfect present.
Keep the memory of your loved ones close to your heart with our sympathy wind chimes for outside clearance. The gentle melody produced by the chimes as the breeze flows through them can be a comforting reminder of your loved one.
Get your hands on our wind chimes for outside, a stunning addition to your garden decor. The unique pentatonic scale used in this chime creates a harmonious sound that will elevate the mood of any space that is perfect fit for any outdoor area.
Last update on 2023-09-23 / Affiliate links / Images from Amazon Product Advertising API
Windchimes suddenly move when the wind blows, and the small pieces hit each other to produce a pleasant sound. So instead of hanging them next to your door or on the porch, take your windchimes to the garden, and tie them to the trees or to your garden fence. You can also choose windchimes that have shiny metal parts to scare the birds with the reflecting light.
However, windchimes might not work in extreme weather. Powerful wind can break the windchimes, so you may have to replace them often.
Moreover, they can sometimes be quite annoying. If your garden is close to your bedroom or to your neighbor's house, the sound may become bothersome.
8. Make a DIY Repellent Spray
A natural repellent spray can keep birds and other animals away from your crops and flowers. There are several versions of this spray, but the main ingredients are usually crushed green or red chili peppers, water, and vinegar.
You can either put this mixture in a pot and use the heat to infuse it or keep it in a glass in the garden, so the sun does the trick. After it has concentrated, put the solution in a spray bottle, and spray generously in spots where birds usually come and eat your plants.
If you or other family members are allergic to any of the ingredients, you should stay away from this method. This method also may not be suitable if your pets like to play in the garden because the chili pepper will cause skin and tongue inflammation.
9. Use Decoy Predators
No products found.
If you choose to use decoy predators, you need to understand that birds aren't easily fooled. The idea is to use a decoy hawk, eagle, or owl and keep them somewhere where the birds can see them. Of course, you can also use a decoy snake for the same purposes.
However, if you keep the decoy animal in the same place for a very long time, the birds are less likely to feel any threat because they'll understand it's not real. Once one bird gets courageous enough to come near your fake predator, the others will quickly follow.
For best results, it's recommended to move your fake predator several times every week and not have it permanently mounted somewhere. If possible, get a decoy predator that moves or makes sounds to be more convincing. Some models have smart chips and can emit the real screech of an owl.
10. Build a Scarecrow
This classical solution only works if you keep moving the scarecrow regularly. You can either buy a ready-made one or build one on your own. It can even be a fun DIY project for the whole family.
Bright colors like yellow and red can be attractive to some birds, so you need to think carefully about what you're decorating your scarecrow with. If you're building a DIY model, you can also change some of the clothing items after a while. You should make sure that there's a stake that allows you to move it and secure it to the ground as needed.
11. Create a Stick Barricade
This solution is rather tricky. By pushing twigs and sticks around your plants to create a barricade, birds will find your garden inaccessible. While they're flying, they won't be able to easily spot your plants and feed on them. Even if they're close, they'll be turned off by the number of protruding stakes that represent a real hazard.
However, these stakes will also make your garden inaccessible to you. This means that you won't be able to reach your plants easily for weeding or harvesting.
You can use this method only if you wish to protect young plants and seedlings. Once your plants have grown a little, you can switch to another method to keep the birds away.
12. Use a Real Predator
In some cases, this is the only way to keep birds from ruining your crops. A trained dog or cat can do the trick by scaring the birds away.
In most cases, dogs are easier to deal with than cats. Your dog can be easily trained to scare and not eat the birds. Since cats are natural predators of birds, they can be too sneaky and catch the birds off guard. If you're looking for a more extreme solution, a cat could be your go-to.
If a pet doesn't sound like something you want to bring around, you can try eliminating the birds, yourself. However, we only recommend this solution in extreme cases of bird infesting your gardens.
Wrap Up
Although the presence of birds in your garden is quite common and can even be beneficial, these creatures can sometimes be irritating as they damage the plants at different stages of their lives.
Nevertheless, there are several safe and easy ways that can keep birds at bay. Some of these methods will work for different types of birds, but not all of them. This is why you need to be patient, and try different methods to see which ones work for you.
We hope our guide for how to keep birds out of garden beds has been helpful! So long, and good luck!