Want to attract finches to your backyard? Luckily for you, we have five steps to follow to attract those adorable little finches. Finches are small to medium-sized birds. They have stout bills used to eat seeds and gray or colorful plumage. They do not migrate and are usually residents of their habitats. Read on to the following steps to learn how to attract Finches to your backyard.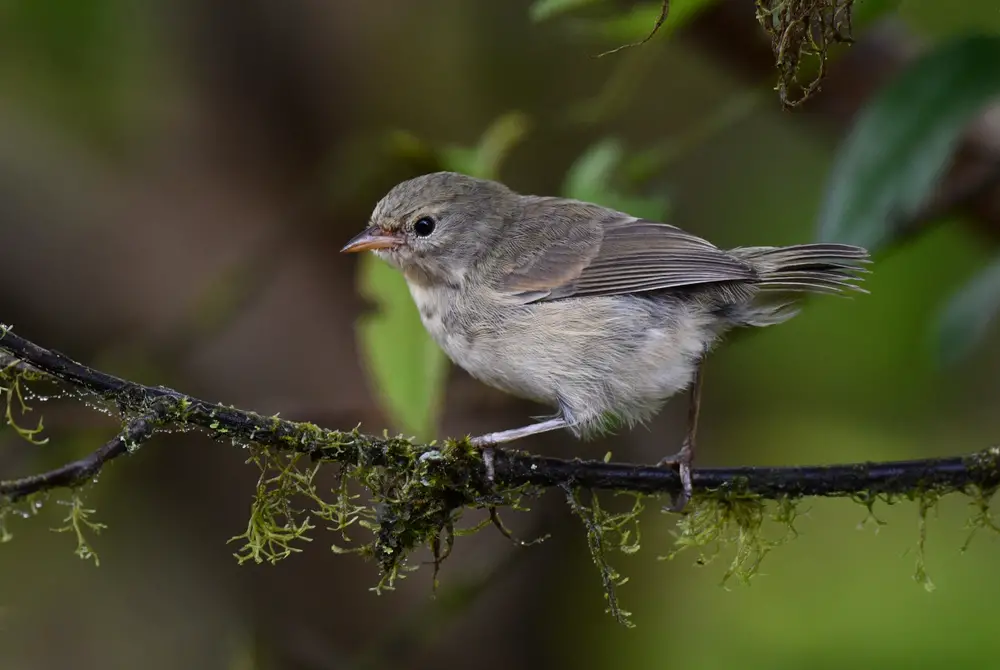 5 Steps to Help you Attract Finches to Your Backyard
Let's create a finch area in your backyard. It will be fun to watch them explore their new area. Finches like backyards with bright colors and grassy, open field-like spaces. Below are a few ways that you can make your yard more appealing:
Step 1: Pick out a Feeder
Above all, you'll need to pick out a feeder. There are feeders made for finches, such as a tube or sock feeder. Try finding a feeder with multiple ports that finches could rest on while they eat. You'll want to place the feeder near a shrub or tree to help the finches feel safe.
Remember to keep the feeder clean and remove any molding food pellets or otherwise harmful substances once a week.
If you have pets that won't leave the finches alone, try placing the feeder higher off the ground. Squirrels may also be a bother to the finches. To deter squirrels, move the feeder away from trees or shrubs to ensure that the rodents can't jump on them or reach the seeds from low-hanging branches. You can also hang the feeder on a shepherd's hook to make it even more difficult for squirrels to obtain the food.
Droll Yankees New Generation Finch Flocker Birdfeeder, 36 Inches, 20 Ports, Yellow
CAPACITY: Tube birdfeeder holds up to 3-1/2 pounds of birdseed; 20 feeding ports
EFFICIENCY: Internal baffle ensures feeder empties completely without seed buildup
CONVENIENCE: Slide the cap up the hanger for quick filling
DURABILITY: Die-cast metal base and cap; UV-stabilized polycarbonate tube
MOUNTING: Hang by included stainless steel wire or pole mount; measures 5-1/2 x 5-1/2 x 40 inches
Last update on 2023-11-07 / Affiliate links / Images from Amazon Product Advertising API
---
Step 2: Fill Your Feeder with Seeds
Secondly, you'll need to purchase seeds. Finches like to eat fresh black seeds, which can be stored in the freezer to preserve them until they are needed. Black oil sunflower seeds are a good choice for finches, as they're not dry and contain the oils the birds prefer.
When it rains you will have to clean the feeder and replace the seeds. However, adding weather guards on the feeders will help to keep them dry so that you can potentially avoid having to clean the feeder so often.
Finches are quite the picky bird, and will sometimes only finish off half of the seeds in the feeder before they avoid the "dirty" seeds. If the seeds leftover is still fresh take them out and put them aside. Clean the feeder then put fresh seeds in the bottom. Fill it halfway with the new fresh seeds. Put the leftover seeds at the top. This will hopefully get them to eat the seeds again.
Sale
Kaytee Wild Bird Black Oil Sunflower Food, 5 Pounds
Kaytee Black Oil Sunflower is the best single grain for attracting the widest variety of wild birds
High Oil Content Provides Birds Their Necessary Year Round Energy
Appealing to smaller song birds such as Cardinals and Chickadees
Thinner hulls make it easier to eat
Available In 5-Pound
Last update on 2023-11-07 / Affiliate links / Images from Amazon Product Advertising API
---
Step 3: Add Bright Colors
Birds are attracted to bright colors so it's no surprise they're often found gathered around colorful gardens. If you have colorful flowers in your backyard try placing the feeder around them to make it more appealing to finches.
If you do not have any colorful flowers in your yard, you may want to take the opportunity to plant a few bushes or trees with colorful flowers to place your new feeder near. Seed bearing plants also attract finches. Sunflowers would be a great addition to your finch area since they have the bright yellow color and food source to really appeal to the birds.
Flowers That Will Attract Finches to Your Backyard:
Sunflowers
Aster
Marigold
Tithonia
Poppy
Coneflower
Zinnia
Cottonwood Fluff
Cattails
Milkweed
Step 4: Add a Birdbath
Like every bird, finches need water. So, why not add a little birdbath to your finch area? It's always fun to watch the birds wash off in them, and it will provide an easy water source for our feathered friends during the harsh months when resources become scarce.
Try to keep the birdbath clean with fresh water to avoid any debris or algae growth tainting the birds' water source.
Sale
VIVOHOME 28 Inch Height Polyresin Lightweight Antique Outdoor Garden Bird Bath Green
AN ATTRACTIVE ADDITION - This birdbath is designed with an intimate European royal style with a bronzed patina and a hollow base that makes it lightweight and easy to move; A gorgeous addition to your garden, patio, yard, deck, or other spaces
DURABLE DESIGN - Made of high-quality PP material and covered with resin coating, this birdbath resists rain, water, and other weather, withstanding intense sunlight and cold temperatures, and it won't dent, break, or fracture
STURDY BASE - Equipped with 3 ground stakes to keep it in place, it is not easy to tip over; For additional stability, you can fill the pedestal with gravel or stones
EASY TO ASSEMBLE - Constructed with simple components that make it easy to assemble; The bowl is easy to attach by screwing it onto the base, while the base is hollow and convenient to fill with materials
LARGE DIAMETER - This birdbath diameter is 20 inches, which will hold enough water or food for your lovely avians and butterflies to enjoy; Allows for multiple birds to drink or bathe at the same time
Last update on 2023-11-07 / Affiliate links / Images from Amazon Product Advertising API
---
Step 5: Add a Birdhouse
Finches like to rest in the trees, but why not have a birdhouse or two in case they want to escape harsh weather conditions? You'll want to purchase a birdhouse that you can mount on a tree so that the birds aren't far from where they would originally choose to rest in the trees. You may also leave out some straw or hay so they could place them in their birdhouse should they choose to use it.
SunGrow DIY Paintable Wooden Bird & Hamster House with Porch, Attracts Small Birds, Craft for Kids, Home Decor, Beautiful Gift for All Ages, Hang Bird Feeder Indoors or Outdoors, 1 pc
Sweet Little Wooden Birdhouse With Feeder --- This sweet little wooden DIY home by SunGrow will make a wonderful addition to your garden. Little birds will flock to feed in this cozy birdhouse. It is specially designed to attract eastern bluebirds. It can provide a shelter home to various small birds looking for a place to nest and to set up housekeeping.
Fun Project For Kids & Family --- Introduce your kids to the wonders of the earth through this paintable birdhouse. Unleash your child's creativity by getting your child engrossed in painting and decorating this plain wood house. This makes it a great craft for schools and camps. Let your kids' creativity fly with this simple yet engaging activity. It is just the perfect fun activity for a rainy day for the entire family.
Perch For Birds --- Little wooden bird feeder can be easily hung from a sturdy branch with the use of a rope loop. This cute little perch is the perfect place for small birds like songbirds, finches, and sparrows to sit and feed.
Two Entrance-Ways --- This cosy little bird feeder features two entranceways. A small pigeon hole on one side provides air ventilation and a sweet little door on a hinge on the other side to make cleaning easy. The door is about 3.5" tall and 1.5" wide. Great for birdwatching! To give this birdhouse a real effect, decorate the entrance with petals and leaves.
Multipurpose --- You can use this birdhouse in your garden by hanging it on a sturdy branch. It can also be placed on a ledge, hung on your balcony, or as a centrepiece in a miniature fairy garden; the choice is all yours. Note: This house must be sealed or painted before exposing it outdoors - in moisture and/or high humidity temperature. This will restrain any impact on the woodhouse due to weather fluctuations.
Last update on 2023-11-07 / Affiliate links / Images from Amazon Product Advertising API
---
Conclusion
If you want to attract finches to your backyard follow the five steps listed above. Get the right feeder, and fill it with black oily seeds. Also, add some bright colors to your backyard to entice finches to visit your backyard. Be sure to add a birdbath and a birdhouse as a water source and shelter, and before you know it, you'll have an oasis for finches in your backyard!
However you decide to complete this project, we hope our five steps helped you learn how to attract finches to your backyard. Have fun!