Maybe you've had enough of winter and are chomping at the bit for spring to arrive. We understand all too well. It's time to start planning for next year. And what better way to begin than by using a free landscape design software program to get inspired.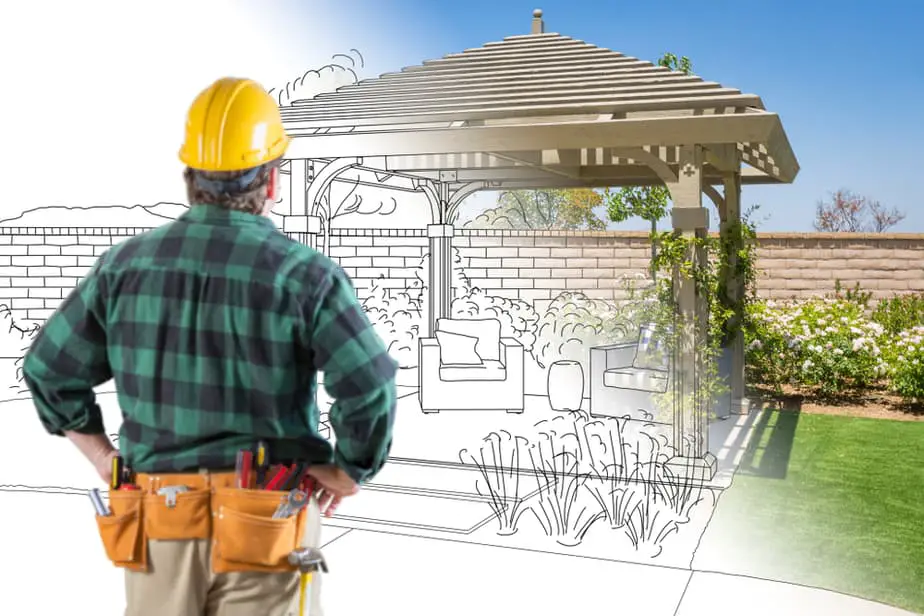 Benefits of Using Free Landscape Design Software
It's easy to get caught up in the dreaming phase of planning your landscaping. But, you must come back to Earth and get it on paper. It'll avoid a lot of costly mistakes to say nothing of your time and labor. We strongly urge you not to skip this step.
We won't lie to you. It takes some work to enter your data, measure things, and tweak it to fit your plot of land. However, you only need to do it once—unless you make some major changes to your property like adding a garage.
One benefit is that you can allow for the future growth of trees, shrubs, and other plants that will likely spread as they mature. It may seem like overkill at the start, but it's the best plan-of-action for keeping them healthy with your free landscape design software.
Resist the urge to crowd the plants just because they're small when you get them in the ground.
Another advantage of using these programs is that it forces you to measure spaces. That includes the footprint of your house, outbuildings, and any other notable features like the giant oak growing in your backyard. Don't forget the height of power lines, sightlines, and proximity to any areas that are off-limits, such as wetlands.
Things to Look for in Free Landscape Design Software
You must vet these programs like any other one you would install on your computer or smart device. Buy only from reputable vendors, and always scan any installation files before you execute them. Factors to consider include:
A trial period, if applicable
Update schedule
Support
Limits on features
The chances are you'll find software that seems dated by today's standards of high def and the user interface. That keeps the products free when they don't have all the bells and whistles of professional software like AutoCAD.
We always make it a point to check the date of the last update to find out how engaged the developers are with their products. Find out, if possible, whether they are included. Often, you'll see free landscape design software that is an older version of a paid program.
Tips About Choosing Free Landscape Design Software
The purpose of some applications is to inspire you with photographs of stunning gardens that likely cost a mint to implement. We suggest passing on these programs. You can find more than enough to give you ideas on Pinterest or Instagram.
Other features to consider are:
The learning curve to master the software
3D or simple layout
Installation or web browser
Library of elements
Unless you work with image editing or graphic design software, making the most to landscaping programs will likely challenge you. Visualizing the concepts from the screen to your yard is often a leap. It only is worse if you're not tech-savvy.
That's why you should keep your options open and try more than one product to make sure it's a good fit. Web applications can help you get your feet wet without the commitment of an installation. Most software will give you the option to draw things freehand.
However, some include a library of pre-set design elements that make your plan more accurate. You can even find out how the shade patterns will vary seasonally with more sophisticated software. But, even the lower end products are expensive, easily going over $100 for the better ones.
Are you ready to dive into the world of free landscape design software? Grab your shovel and dig in!
Free Landscape Design Software Options
We scoured the internet to find the choices you have to go from concept to design. We'll give you the scoop about features and usability to help you make an informed choice.
1. SmartDraw
SmartDraw exceeds with the options it offers, whether it's templates or design elements. That's good if you are tech-savvy or just want to explore. You can use it as a standalone program or through a web browser. The interface is user-cordial, but it has a steeper learning curve to get the most out of it.
It works well if you work with other software, such as Visio. The developers tout its intelligent formatting feature that allows you to produce professional results. That's great if you're in the biz but might be a bit over-the-top for the casual user.
Starting from scratch is a bit overwhelming, although the design elements are spot-on and allow you to size them. While the templates are helpful, the amount and detail are over-the-top. The software is excellent if you want to use it more than once and have the patience to learn it. It is an excellent option for the professional.
Pros
Limitless possibilities with templates
Lots of design elements
Professional-looking diagrams
Cons
Challenging for someone who isn't tech-savvy
Expensive if you're only going to use it a few times
2. DreamPlan Home Design Software
DreamPlan Home Design Software stands out for its versatility. It is not only free landscape design software, but you can also use it for other projects, such as remodeling your home. You can visualize your plans in either 2D or 3D. You can also get a blueprint for your landscape professional.
This program is a non-techie user's best friend. You can get the feel of it with sample templates that unfortunately don't include landscape design. It is intuitive and so user-friendly. Turning off things like tracing fence lines takes time to master, but it provides an excellent rendering of your vision
If you want an installation, this one belongs on your shortlist because it's so affordable. It's free if you use it for personal use only. We think it has a lot to offer for the casual user.
Pros
Easy to use out-of-the-box
Intuitive controls
Use with multiple types of projects
Cons
Developer pushes other software
Dated interface
3. SketchUp
SketchUp is only available as a web app, unlike other programs we reviewed. You'll find plenty of inspiration with contributions by users. It also does an excellent job of allowing you to visualize your design with a walkthrough option that lets you examine your plan up close and personal.
The interface isn't user-friendly but not impossible to figure out if you plan around with a blank project or a template. The developer offers a comprehensive tutorial if you want to invest the time learning about what it has to offer.
You can get a desktop version to install it, but it's not cheap. However, the developer makes a point of saying that it is a non-expiring license, which is a selling point if you like using it. You can also connect your projects with Trimble Connect to provide additional accuracy.
Pros
Intuitive web controls
Lots of inspiration
Plenty of resources to learn how to use it
Cons
Expensive for the desktop option
A bit of a learning curve to master it
4. Plan-A-Garden
Plan-A-Garden is probably one of the more focused on the free landscape design software packages you'll find. It'll help you plan your space by lighting requirements with info about the plants you choose. Even the images are realistic-looking.
We liked the fact that the web app focuses on the more popular choices with an option to download the full slate. It's extensive and includes most things you'd probably consider. The info on the plants is succinct but what you need to know. It even includes hardiness zone details.
Pros
Dedicated to landscaping
Plant info helpful, especially its size
Seasonal views available for more informed choices
Cons
Limited background choices
5. Marshalls Garden Visualiser
The Marshalls Garden Visualiser is another user-friendly, online interface that get you designing your space fast. It's based in the UK, but it's still a viable option across the pond. It includes a decent-sized database of plants for accurate placement.
The interface is simple. You'll find it easy to use even if you have limited tech ability. You can use a template to start or upload a picture of your house to make it more accurate. We like the fact that it makes this option obvious, given the size of the average lot.
Pros
Easy to use
Intuitive interface
Ability to add a photo of your house
Cons
Final Thoughts
Free is the operative word. You'll find programs that offer free trial periods. They're not a bad option if you only want to use the program once and can master it right away. However, the value of these apps comes from storing info for the long term with details like utility line positions.
Free landscape design software allows you to plan out your garden before you put the first shovel to the ground. They will save you time and money. The limiting factor is how user-friendly they are. Whether they are installations or web-based, find a product that is easy to use to save you both time and money.