If you are into the great game and not getting to a match, how about settling down to watch a great soccer movie? Whether you are looking for the thrills of an adrenaline-fueled game or an inspirational story, there are several movies worth watching around. To get you started here's the best of the best soccer themed movies.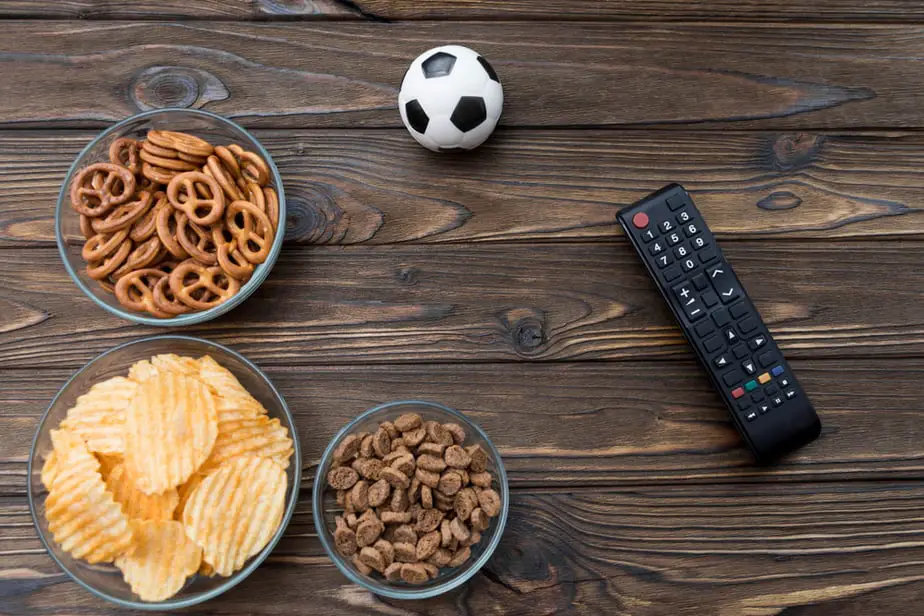 This fascinating documentary takes us through the impulsive Argentinian soccer legend Diego Maradona's life as he opens up to Emir Kusturica, the brilliant Serbian director. Following Diego also known as El Pibe de Oro or the Golden Boy through Buenos Aires, this is a cinematic experience of a lifetime.
At times there is friction, due mostly to the artist's moody nature and it is safe to say the director allegedly gets too close to the soccer player. There are times when Kusturica intentionally chooses to highlight the less flavorful elements of Diego's life to focus on the legend's struggles.
---
The setting for this film is Newcastle-upon-Tyne, in northeast England. It's the story of a Mexican immigrant, Santiago Munez, and his dreams of playing professional soccer as he was  making ends meet doing odd jobs in California. Not only does this film shoot the soccer scenes to perfection, it also contrasts life and culture in the USA and England beautifully.
This film stands as one of the best feature films that cover the Premier League, highlighting the rise of Munez through the ranks of Newcastle United and plays on the shifting dynamics between the players, including a fictional player, Gavin Harris. Goal! brings us football authenticity in terms of the team, fans, and location, with scenes shot at the St. James' Park where 52000 fans had gathered to watch Newcastle United play.
---
Based on a premise similar to the epic war film Escape to Victory, Mean Machine with Vinnie Jones, is set in a modern yet equally dark British prison rather than a POW camp.
This film, a remake of the American movie The Longest Yard, has Jones in the role of a disgraced England team captain, disturbed by accusations of fixing matches that ended his career. After assaulting a police officer he lands in a prison where convicts begrudge his former lifestyle. However, the tables are turned when he coaches his fellow inmates for a game against the guards.
This is where the film takes a predictable turn, and Jones becomes the hero that leads his underdog team to victory. It's the characters and their interaction that makes the movie so engaging. Another treat offered by this film is the martial arts obsessed Scottish goalkeeper, played by Jason Statham and his very bad Scots accent.
---
Brian Clough is a renowned English manager whose fans like to remember for his impulsive and temperamental nature not only his talent. The Damned United takes us through the darkest moments of his career and Cloughie's highlights as a trainer for Derby County and Nottingham Forest.
The story is set in 1974, when Cloughie was the Leeds United manager for just 44 days, one of the most controversial and notorious eras in football history. The Elland Road fans and players were not that fond of him, to begin with, and his brusque demeanor and abrasive methods led to a hostile environment in the dressing rooms resulting in him being asked to leave a month after joining.
The main role is played by Michael Sheen, who plays an insecure Cloughie flawlessly as he threads his way through the ups and downs in his new club. Some people, including Scotland's Dave Mackey, were not impressed with the portrayal and filed a lawsuit against the producers claiming the film offered an inaccurate depiction of Cloughie.
---
For a fan, good football documentaries are as good as films.
Perhaps contrary to popular belief, soccer is a ruthless game and there is little place for sentiment. However, this documentary by Gabriel Clarke covers the rare inspirational side of the game through the story of Sir Bobby Robson, a sincere and kind player.
In addition to an old video of Robson himself, the documentary features interviews with Gary Lineker, Paul Gascoigne, Jose Mourinho, Alex Ferguson, Pep Guardiola, Alan Shearer, and Ronaldo. It pays tribute to Sir Bobby and the way he influenced past and present footballers into bettering their skills as human beings as well as football players.
Emotional and beautiful, this documentary helps fans understand how there was more to the man than his many accomplishments as a player. His achievements at Ipswich, Barcelona, Newcastle, and England will forever be part of football history, and how, as the title of the film proclaims, he was so much more than a manager.
---
This movie, with Will Ferrell in the lead, is a comedy from 2005 where character Phil Weston faces competition both at home and on the field. Things get messy when Weston has to coach his son's soccer team, and the rival team coach is Phil's own dad. Let's say things get a little over-competitive.
---
For all Sylvester Stallone fans, in this 1981 soccer movie, he is the star player playing Captain Robert Hatch. It's classic good guy versus bad guy film but with a football twist, set in a German prisoner of war camp where the German National Nazi team play their POWs expecting to win.
Whether you go for the emotional drama or for the footie action, with this many truly excellent films to choose from, you could easily stay engrossed until long after the final whistle should have been blown. Grab the popcorn and settle in for the best movies football has to offer.
---
Final Thoughts
When it comes to the best soccer movies, this list contains our favorite! Keep in mind that some, though not all, of the soccer movies on our list may not be suitable for the entire family. This list includes both movies for adults to enjoy and movies for the whole family to watch.
No matter what movie(s) you choose to watch, we know you'll love them!