One of wintertime's most exasperating and time-consuming hassles is clearing snow from our driveways and the walkways around our home. And no sooner have we got the job done, the heavens have delivered a fresh blanket of snow for us to get shifted. Repeating this process for just a few days can get pretty tiring, doing so for a full winter would test the patience of your average saint.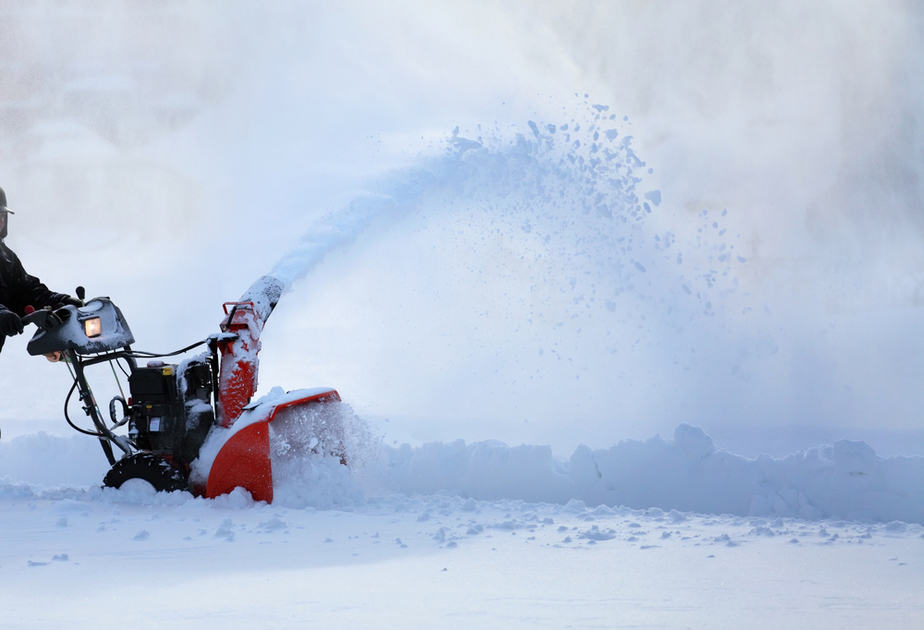 Luckily, however, there is a tool out there that can alleviate this most wearying of wintertime woes, the snow blower, and in this article, we aim to help you find the best battery snow blower on the market to make your winters all the more manageable.
In a Hurry? Here's Our Top Picks…
1. Snow Joe iON 13
Snow Joe iON13SS 40-Volt Cordless Snow Shovel with Rechargeable Ecosharp Lithiu
[VERSATILE]: Ideal for quick, easy and CORD-FREE snow pickups on decks, steps, patios and sidewalks
[RECHARGEABLE BATTERY]: 40 V 4. 0 Ah eco Sharp Lithium-Ion battery
[MAINTENANCE-FREE]: No pull cords, gas, oil, tune-ups, carbon emissions, or tangled Extension cords
[PADDLE AUGER]: 2 blade paddle auger throws snow up to 25 feet
[ERGONOMIC]: Lightweight design with adjustable back-saving handle
Last update on 2023-11-16 / Affiliate links / Images from Amazon Product Advertising API
For most buyers, the boxes that need to be ticked when in the market for a snow-shifting solution are efficiency, practicality, and affordability. Snow Joe's iON 13 offers each of these qualities in spades…
Weighing in at just 14 pounds an combining a 13-inch clearance width with six-inch clearance depth and a 300-pound-per-minute clearance rate, this tidy little machine is not one designed to tackle huge quantities of snow but is more than capable of dealing with more of the white stuff than most of us can expect to encounter in the cold season.
This machine also offers a respectable runtime of fifty-two minutes, uses an ergonomic design, and takes up not much more space than your average vacuum cleaner in your garage or shed, all of which makes it something of a marvel of convenience and practicality.
The best thing about the iON 13, however, is its price-to-performance ratio. Though hardly the Ferrari of snowblowers, this simple, easy-to-use machine is more akin to trusty Toyota Prius—not something you're going to wow the neighbors with or that is likely to win any prizes for speed and power, but a reliable, practical, fuss-free tool that does what you need it to do at a very affordable price.
As for the downsides, the iON 13 is geared towards light domestic use and, as such, doesn't pack as much power or have the same clearing ability as the other models featured on our list. That said, if the value for money is your priority, this highly efficient, effective machine is something of a standout amongst its peers.
What We Like:
It's lightweight (14 pounds)
Very reasonably priced
6-inch clearance depth
13-inch clearance width
Easy handling
52-minute runtime
Push-button start
What We Don't Like:
Not a good choice for larger quantities of snow
Check Price and Reviews on Amazon
---
 2. Snow Joe iON 18 Battery Powered Snow Blower
Sale
Last update on 2023-11-16 / Affiliate links / Images from Amazon Product Advertising API
The bigger sibling of the Snow Joe 13-inch model featured above, this machine ups the game a little in terms of performance and snow-shifting ability.
While only boasting an additional five of inches of clearance width (18 inches) and clearance depth (ten inches), the Snow Joe iON 18 bests its smaller sibling hands down in clearance rate by shifting up to 720 pounds of snow per minute, thus making it a great choice for anyone in a hurry to get their chores out of the way or likely to be tackling greater accumulations of snow.
And the downsides?
Truth be told, this blower doesn't have any significant blots on its copybook unless you happen to count its 40-minute runtime a little on the short side for your needs.
What We Like:
18-inch clearance width
10-inch clearance depth
The clearance rate of 720 pounds per minute
Easily rotated chute (180-degree rotation)
Throws snow 25 feet
20-watt halogen headlight
40-minute runtime
What We Don't Like:
Cheaper options available for those with smaller areas to clear
Heavy (34 pounds)
Check Price and Reviews on Amazon
---
3. Earthwise SN74016
Sale
Last update on 2023-11-16 / Affiliate links / Images from Amazon Product Advertising API
If runtime isn't at the top of your list of desirable attributes, then the Earthwise SN74016 is well worth considering as your potential future snow-clearing accomplice.
While the 20 to 40-minute runtime may give many prospective buyers a few doubts, for those with smaller yards, this nifty, easily maneuverable little machine is just about ideal.
Weighing in at 19 pounds, this isn't the lightest model in our review but isn't prohibitively heavy either. And for those added few pounds, importantly, you get a lot more in the way of performance. With a clearing width of 16 inches and a clearing depth of 8 inches, this device is better suited to shifting deeper snow from larger areas than many other models in its price range, making it a good option for those in regions prone to heavier snowfall or with larger areas to clear.
All in all, a highly practical, easy-to-use and nicely priced device that's ideal for buyers looking for a happy medium between ultralight models with limited clearing capacity and the more beastly models featured below.
What We Like:
Competitively priced
8-inch clearance depth
16-inch clearance width
Push-button start
The clearance rate of 300 lbs per minute
What We Don't Like:
Poor runtime (20-40 minutes)
Check Price and Reviews on Amazon
---
4. EGO 21-inch Cordless Snow Blower
Sale
Last update on 2023-11-16 / Affiliate links / Images from Amazon Product Advertising API
For buyers looking for a heavy-duty machine that provides all the power and performance of a gas-powered snow blower without the noise, fumes, and maintenance, the Ego 21-Inch Cordless Snow Blower is well worth a place on your shortlist.
This beast of a machine is one that truly means business, boasting a might 21-inch clearance width, 12-inch clearing depth, and a clearance rate in the region of 700 pounds of snow per minute, meaning it can half the time you spend doing your snow clearing compared to smaller domestic models.
Other features that win our approval are the remote-controlled rotating chute, which moves with just the flick of a switch on the handle, a pair of powerful headlights for nighttime operation, and a fully adjustable and folding handle that permits easy storage in tight spaces.
But this blower also has a few downsides. First up, its 51-pound weight will prove to be a little unwieldy for users less keen on exertion, even if the robust wheels do mitigate the issue to a certain extent. Secondly, the unit is sold without the batteries and charger, meaning you'll have to fork out another hefty whack of $ just to get the thing going.
The bottom line? A great tool for shifting large quantities of snow—if, that is, you can shoulder the weight and stomach the price.
What We Like:
5-year limited warranty
Auto-rotating chute
Folding handle for easy storage
Variable-speed auger
Effective headlight
30-minute runtime
What We Don't Like:
Batteries and charger not included
Pricey
Blades wear down quickly
Heavy (51 lbs.)
Check Price and Reviews on Amazon
---
5. Snow Joe iON100V-21SB Snowblower
Sale
Snow Joe ION100V-21SB 21-Inch 100-Volt Max 5Ah Brushless Lithium-iON Cordless Snow Blower, Kit (w/5.0-Ah Battery + Quick Charger)
[POWERFUL]: 2800 W brushless motor increases battery efficiency, maximizes motor performance, decreases noise vibration, and extends motor life
[LED LIGHTS]: Dual 2.5 W LED headlights provide increased visibility for nighttime snow removal
[AUGER ASSISTED DRIVE]: Helps propel the unit forward through snow to clear more with less effort
[MAX AUGER SPEED]: Moves up to 16 tons per charge, minimum auger speed moves up to 12.5 tons per charge
[WE'VE GOT YOU COVERED!]: Your new snow blower is backed by the Snow Joe + Sun Joe Customer Promise. We will warrant new powered products for two years from the date of purchase. NO QUESTIONS ASKED. Contact Snow Joe + Sun Joe customer support at 1-866-766-9563 for further assistance.
Last update on 2023-11-16 / Affiliate links / Images from Amazon Product Advertising API
If the two models of Snow Joe blowers featured above were the smaller and larger siblings of the family, the iON100V-21SB is without a doubt the daddy.
First impressions count and the one that this machine gives would-be buyers is of a snow-shifting colossus. Most importantly, its performance lives up to its looks.
This blower packs a huge, 21-inch clearance width, 13-inch clearance depth, and can move up to a whopping 16 tons (tons!) of snow per charge—for those of you that work in pounds, that's 32,000 lbs and just over 1000 pounds per minute…wowsers!
One of the most impressive features in this blower, however, is its auger-assisted digital drive mode, which allows you to select from four different speeds and provides the added "push" needed to make things less of a slog. Other winning features include a pair of powerful headlights, an 80-volt battery with a 60-minute runtime, and a two-stage system that makes breaking up dense snow and ice a breeze.
The only downsides to this machine are its price and the fact that it might be overkill for your average user. If you have large areas to clear, are used to large quantities of snow, or just want to get things done in a hurry and don't mind paying for all that pace, however, this powerhouse of a machine may well be the way to go.
What We Like:
Variable-speed, digital drive
Powerful headlights
Auto-rotating chute
Very fast clearance rate (1000+ lbs per minute)
13-inch clearance depth
21-inch clearance width
Metal "snowshoes" allow you to go over gravel and uneven surfaces without blunting blades
What We Don't Like:
Check Price and Reviews on Amazon
---
What to Look for in a Battery Snow Blower
What is a Battery Snow Blower?
Battery snow blowers are devices that use an air compression and rotary system to clear snow from your yard by lifting and then blowing/throwing the snow sideways through a dispersal chute.
As a general rule, battery snow blowers are relatively quiet, lightweight, easy to use, and run on high-capacity lithium-ion batteries which are rechargeable and offer run times ranging from 30 minutes up to an hour and a half in more industrial, heavy-duty models.
The term "battery" is used to distinguish these devices from corded or gas-powered snow blowers. Below, we offer a short guide to the advantages and disadvantages of each type.
Battery-Powered vs. Gas-Powered Snow Blowers
Battery-powered snow blowers are cleaner and more eco-friendly
Battery-powered snow blowers are quieter—given that the times when you are most likely to use the blower is late at night or early in the morning, your neighbors will thank you for choosing this type of blower over a gas-powered model!
Battery-powered blowers are typically cheaper to run and don't have the ongoing expense of fuel
Battery-powered blowers are low-maintenance and require less cleaning
Cordless snow blowers are typically smaller and save you from storing large gas canisters in your shed or garage
Gas-powered blowers are usually much heavier than battery-powered models and fairly unwieldy. If you have a larger or hilly yard, your daily snow-clearing sessions could turn into a bit of a workout (okay if your want steely forearms, not so good if you don't want to exhaust yourself every morning just to get your car out of the driveway)
Battery-powered blowers are much easier to use, starting up with just the flick of a switch instead of with a tug-cord throttle
Battery-Powered vs. Corded Electric Snow Blowers
Battery-powered snow blowers don't need extension cords
Battery-powered blowers are limited by charge/runtime
Battery-powered blowers let you clear snow without fear of cutting a cable
Are There Any Downsides to Battery-Powered Blowers?
Phone-owners or anyone who has ever bought a cordless tool boasting a 1/2/3-hour battery life only to see that battery life steadily dwindle until the tool is no longer fit for even the shortest of tasks will probably harbor some doubts about a battery-powered snow blowers longevity.
However, lithium-ion batteries aren't what they once were and these days are much more reliable than ten or even five years ago. While the battery life of your blower is sure to decline to a certain extent over the years, with reputable brands this should be less significant.
Our advice? When buying, buy from a trustworthy brand (Snow Joe, Greenworks, Earthwise) and make sure the blower comes with a lengthy warranty.
What Battery Power Do I Need?
Most snow blowers use a battery with either 40 or 80-volt (V) output. While 80-volt models have a lower operating current, they offer several distinct advantages over 40-volt models:
80-volt motors use less amperage than 40-volt motor while doing the same amount of work, meaning that the battery life of the 80-volt motor will usually be far superior
80-volt motors have superior torque and speed, thus increasing motor efficiency
The higher torque in 80-volt motors allows the machine to deal with harder snow more easily
Which battery power you need will ultimately depend on the size of your yard and the volume of snow you need to shift. For smaller yards and smaller quantities of snow, a 40-volt motor will most likely be perfectly adequate; for larger yards and dense, hard, or large quantities of snow, an 80-volt model is your best bet.
What Runtime Do I Need?
Directly correlated to battery power is a blower's runtime. The runtime of all of the models featured in our review is above thirty minutes, which should be more than enough for most to clear driveways and walkways.
If, however, you have a multi-car driveway or lots of areas that need to be cleared, we recommend opting for a model of blower with a longer runtime (in the region of one hour).
Are Battery Snow Blowers Convenient and Easy to Use?
One of the main selling points of battery-powered snow blowers is its convenience and ease of use. Once the device arrives in the post, you simply wait for the battery to charge, pop your snow boots on, then roll your blower out to blast away as much snow as you need or you can before the next recharge.
Importantly, nowhere in this process do you need to fork out on fuel, top-up engine oil, grease mechanisms, or even get your hands dirty.
Some machines, however, are more convenient and easy to use than others. The factors that contribute most to convenience and ease of use are the machine's weight, size, charge time, the use or absence of "digital drive," and maneuverability or handling.
Let's start with weight…
Weight
Back in the day, snow blowers were exceptionally heavy, ponderous affairs that required a great deal of exertion just to clear a relatively small space. As mentioned above, however, one of the main advantages of modern battery-powered blowers is their lightweight construction and, thus, improved handling and maneuverability.
That said, the weight differential from model to model can be fairly vast, with lightweight blowers weighing as little as 15 pounds and other, heavy-duty models tipping the scales at a daunting 45 pounds or more.
As you might expect, there are advantages and disadvantages to both lightweight and heavier blowers, with the latter usually boasting far more power and being able to shift larger quantities of snow in shorter times than the former.
Before buying, therefore, it's wise to ask yourself a few questions to help you narrow down the options. These include:
How heavy a machine am I willing or able to operate (maybe on a daily basis, all through winter…)?
Will anyone else need to use the machine?
Am I likely to need to shift large quantities of snow?
Will I need to do my snow blowing in a hurry?
Is my yard large enough to warrant spending the extra $ required to get a larger, heavier, and more powerful machine?
Size
The size of a battery snowblower might not seem like an important consideration, but if you have limited storage space of the paths or walkways around your yard are a little narrow, it's well worth giving this factor some consideration.
Most battery snow blowers measure between 11 and 25 inches wide, meaning there's a fairly vast differential between smaller, highly maneuverable models and bulkier models that are trickier to handle and take up more storage space in your shed or garage. As with weight, however, there is usually a direct trade-off between a blower's size and its ability to shift snow, with larger models potentially saving you a lot of time by clearing larger areas in maybe half the time required with smaller models.
So, which size is best for you? This, of course, will depend on your storage space you have available, and your priorities as regards how quickly you can get the job done versus the amount you're willing to spend and the weight your willing to push.
Do I Need a Digital Drive?
"Digital drive" refers to a function, found in some battery snow blowers, that lets you use less muscle power by "driving" the device for you at variable speeds. While not necessarily a deal-maker or dealbreaker, this is a very handy feature to have, particularly if you have a large yard, envision having to clear large quantities of snow, or simply aren't thrilled by the idea of hauling your blower under your own steam every morning before your coffee's had time to kick in.
Are all Snow Blowers Noisy?
Whether you're buying online or in a store, knowing how noisy or quiet a battery snow blower will be pre-purchase ain't easy. Sure, almost every brand will label their product as "low-noise" or make some other such lofty assertion along those lines, but the chances are such claims will be far-fetched or misleading at least fifty percent of the time.
For the most part, battery-powered snow blowers are comparable to vacuum cleaners in terms of noisiness, but even this comparison begs the question—a noisy vacuum cleaner or a quiet one?
So, what to do?
The best way to get an idea of how quiet or noisy any blower will be is to trawl through online user reviews, keeping an eye out for any complaints or special commendations on noiselessness. It might be a pain in the neck to do so but it'll less of one than that you might expect from the neighbor who comes out to throttle you after you've woken them up at 6 a.m. for the umpteenth time!
Should My Snow Blower Have a Headlight?
In a word: yes.
In two words: absolutely, yes!
Snow needs shifting at that time of the year—winter, late fall, early spring—when the days are shorter. In most cases, the time when we're likely to be doing our snow blowing is before or after work, when the absence of daylight could make performing the task mightily tricky without some form of illumination, particularly in large yards where you're straying far from any spotlights on patios or in porches, or if you don't have landscape lighting.
While headlights are included on most models of snow blowers, some manufacturers—for reasons best known only to themselves—choose to omit this small but important feature, so be sure to check you have one unless you are okay with stumbling about in the dark while shifting your snow.
What's an Auto-Rotating Chute (and Do I Need One)?
The "chute" on a snow blower is the open-ended tube through which the machine spurts the snow it lifts from the ground.
The direction in which the chutes on some models of blower do their spurting is changed manually, meaning you have to stop and use a crank every time you fear you're tossing too much of the white stuff over into your neighbors' yard or creating too much of a pile in one place.
If that sounds like too much of an inconvenience, then look for a blower that has an auto-rotating chute, which, as the name suggests, shifts direction automatically or with the press of a button.
What is "Clearance Rate"?
This refers to how much snow, in pounds, any machine can clear in a minute. From the items in our review, the model with the lowest clearance rate can clear 300 lbs of snow per minute and the quickest up to 1000 lbs of snow per minute, making for a sizeable gap in terms of performance and clearing speed.
What end of the scale you need to buy at will depend on a variety of factors, most importantly your budget, patience, and the size of your yard. Naturally, if you have a large yard then a model that can clear over 500lbs per minute is likely to save you a lot of time and frustration (if, that is, manual tasks aren't your thing). Such models, however, also tend to cost a lot more.
Clearance Width
The clearance width of your blower could be an important consideration if you'll have to maneuver it through tight spaces in your yard. Clearance widths usually range from around 12 inches up to a whopping 25 inches, so if you plan on clearing narrow passages where easy handling and precision is a plus, be sure to check your would-be blower is at the lower end of the scale.
Clearance Depth
This refers to the depth of snow a blower can comfortably clear. Most models range from around 5 inches up to 15 inches, with the former usually found in cheaper and lighter machines and the latter in pricey, heavy-duty models.
The clearance depth that will best serve your needs will depend on the volume of snow prone to fall in your area. For most of us, models with 5 to 8-inch clearance depth will be more than adequate, but if you happen to live where it's prone to dump it down then choosing a model with a clearance depth over 10 inches is a safer bet.
Best Battery Snow Blower Brands
American Lawn Mower Co.: Established in 1895, this Chicago-based brand is one of the oldest producers of yard tools in the US. Although the company's catalog has traditionally included mainly lawnmowers, chainsaws, trimmers, and other corded or cordless tools, in recent years its brand Earthwise has produced a handful of highly reliable domestic snow blowers.
Snow Joe: This New Jersey-based brand has been on the go since 2004 and specializes in high-quality, durable, and affordable outdoor tools and machinery. Since 2011, its product line has included a variety of snow blowers suitable for both domestic and more heavy-duty applications.
Greenworks: Since founded in 2007, this brand has established itself as one of the leading producers of outdoor power equipment in Europe and North America. Today, Greenworks' product range includes a variety of affordable and high-performing corded and cordless snow blowers.
Best Battery Snow Blower FAQs
Q: Do battery snow blowers require maintenance?
A: Cordless, battery-powered snow blowers don't require any regular maintenance but might need replacement batteries after years of regular use.
Q: Can snow blowers be used on grass?
A: While this is certainly possible, to avoid damaging your grass it's wise to make sure that you keep the front of the machine raised slightly off the ground (by pushing down on the handles) to avoid digging or cutting holes with the rotating blades.
Q: Will a snow blower blow leaves?
A: Although we wouldn't recommend it (because twigs, grit, or stones could end up blocking the chute or rotator), it is feasible to use a snow blower to shift leaves as long as the piles of leaves aren't hiding anything that might damage your machine.
Q: What's the difference between a "stage-one" and "stage-two" snow blower?
A: Single-stage snow blowers are typically small, lightweight machines that use a spinning auger to pull in snow before then projecting it out through the chute. This type of blower is usually better for lighter, shallow snowfall.
Two-stage snow blowers use a heavy-duty serrated auger to pull in snow and break up chunks of ice, which is stage one of the two-stage process that gives them their name. The second stage occurs when an impeller projects that snow and ice out through the chute. This type of blower is typically heavier and more expensive than single-stage varieties but is a good choice for those living in areas where winters are more severe and snowfall is heavier.
Conclusion
Having a battery-powered snow blower in your armory when the winter sets in can make life a whole lot easier, letting you say goodbye to all those cold mornings when you've had to dress like an Eskimo, brave the bitter cold, and put in a good hour or so of slog with the shovel just to get your day underway.
But choosing the best battery snow blower for your needs ain't quite so simple—with so many variables to consider, in fact, even choosing from the 5 models featured above is no easy task.
If pushed to select an out-and-out winner, however, we'd have to go with the Snow Joe iON 18. With a 720-pound-per-minute clearance rate, easy handling, an adjustable chute, a 40-minute runtime, and a 4-blade steel auger that can deal easily with ice and hard snow, this machine offers the perfect balance between handling, ease of use, power, and performance.