You have decided that the fence at your place is an ugly eyesore, and you want to do something about it. There are many excellent ideas for you to think about. You need to consider what type of fence it is, where it is, its privacy function, and how much space you have to play with before you can decide what to plant along the fence line.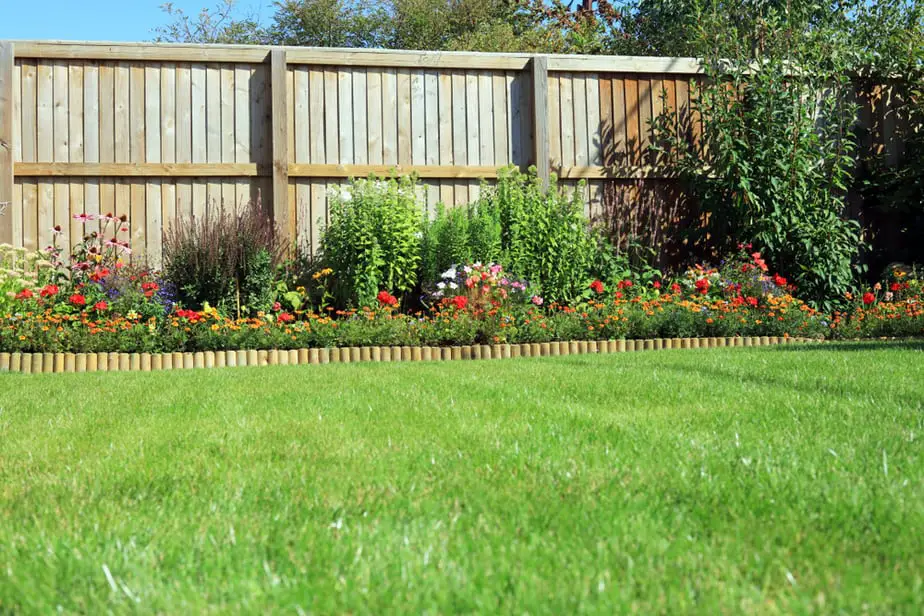 In this article, we'll be providing you with some ideas to set you on the right path. Let's get started!
The Fence and Its Location
Very often, the space close to a fence in a garden is wasted. That wood fence was put there to mark the boundary between your property and the neighbors. It contributes to safety and shields your family from prying eyes. The privacy fence could be made with aluminum or other metal, like a chain link, or a lovely picket fence. If it has some attractive features, it's a good idea to think about enhancing it rather than disguising it. The fence might need maintenance from time to time. The fence might occasionally need painting. This will be something to consider when choosing plants because you will need access to the whole of the fence from time to time.
Positioning a plant in the garden where it will grow well can sometimes be challenging. Plants might demand full sun or full shade, heavy watering or an arid landscape. Will the fence provide shelter from the prevailing wind, or is it exposed to the wind? These are all things to consider when thinking about what to plant.
North facing sites get less sunlight. They tend to be cooler and warm up later in the season. North facing will have fewer extremes of hot and cold. South facing will get more sunlight, be warmer, and warm-up earlier in the season. It can be dry.
East facing will get more sunlight in the morning, and the west will get more in the afternoon.
Type Of Garden
Consider the nature of the rest of the garden when thinking about what to plant along the fence line. It might be a nice idea to choose screening plants that blend in well with everything and match any other garden screening ideas you might have.
The next decision to make is the primary function of the fence garden. Some people are less interested in screening a fence and want to make good use of the space by planting vegetables, with shorter varieties at the front and beans or vine tomatoes growing on a trellis closer to the fence at the back, doubling as screen plants as well.
Fenceline landscaping is about doing what suits your family best, according to the prevailing conditions.
Hedge Plants, Vines, and Creepers
If garden screening ideas are your priority, consider some fence plants which will grow tall and not too wide. These provide softening of the view and can be virtually maintenance-free and, if allowed, will grow higher than the fence providing extra privacy screening.
Some favorite hedge plants are Buxus, Lilly Pilly, Murraya, Photinia, and Viburnum. They're hardy, disease-resistant, and don't mind being cut to shape.
Vines and creepers are also excellent for screening. It's a good idea to walk around the town or area where you live and look at the gardens that are flourishing there. This will suggest plantings that do well in your environment. The nursery or retailer where you make your purchases will often have some solid local knowledge about soil types and other considerations. Don't plant anything along the fence line that might grow to become invasive and difficult to manage, like the trumpet vine. Your neighbors will not view kindly any planting of invasive plants so close to their own gardens.
Choose something dramatic or vibrant like the climbing rose. They offer bountiful blooms and can reach anywhere from 15 to 30 feet.
The stunning, three-pronged leaves on the Boston Ivy change colors as the season ends. The plant also bears small, purple-colored fruits, and it's not fussy about its growing conditions.
Of course, the beautiful, drought-resistant bougainvillea are nothing short of spectacular. This summer-blooming plant produces orange, yellow, red, and purple flowers that thrive in lots of sunlight.
The Cottage Garden
Cottage gardens have a romantic appeal and an eclectic style that has been popular for a long time.
Hollyhocks, Delphiniums, Phlox, Daisies, and many others all have a home in this kind of garden. Fragrant herbs like lavender, rosemary, and thyme all belong there too.
Local knowledge is advantageous if you want to plant garden beds that are colorful and cheerful. If there is enough space, create a curving border along the fence, about two feet from the fence, or even wider if you'd prefer. Plant annuals and perennials that will provide color and brightness at many times of the year. Spring flowers and bulbs are cheerful at the end of a cold winter. There are many varieties of shrubs that do well in this type of space too. Think about these as garden privacy ideas along a fence.
Fenceline landscaping need not be complicated or challenging. The same rules apply to this task as to any other part of the garden. Solid materials like brick can absorb heat. The radiant heat may not be suitable for some plants.
People are often understandably very proud of their gardens. It is clear to see that they have spent a lot of time and money to achieve results that are satisfying and enjoyable. This doesn't have to be you. You can keep your lawn and garden neat and tidy and pleasing to the eye by remembering to keep the plans simple, and when landscaping along a border or fence line, remember the reason for the fence.
Other Decoration Ideas
If the fence is ugly, and you want to cover it up quickly, instead of a plain trellis, consider a decorative screen. There are many to choose from, and some of these can be appealing to the eye.
Are you fond of garden ornaments? You can always incorporate something like this into your landscaping along the fence, continuing a theme from your garden. Maybe a small fountain or a statue. Always be careful, and if you want to attach something to the fence, like perhaps a bird feeder, make sure the fence is strong enough to hold it.
Final Thoughts
There are so many good ideas out there for you to consider. Your garden is only limited by your imagination. Whether you want classically simple, as with a shaped hedge, or bursting with color as with a cottage garden, the choice is yours. Choose plants for screening, or make them do double duty as a food source as well.