If you want to add some vibrant characters and color to your landscaping or outdoor living space, then these tire planter ideas are just what you need. By using old tires to decorate with you are keeping them out of the landfill, so you are helping keep our environment healthier. Plus, as you will see these tire planters are so fun, cheerful and functional. Time to start gathering those tires and plants and get to work on this fun project!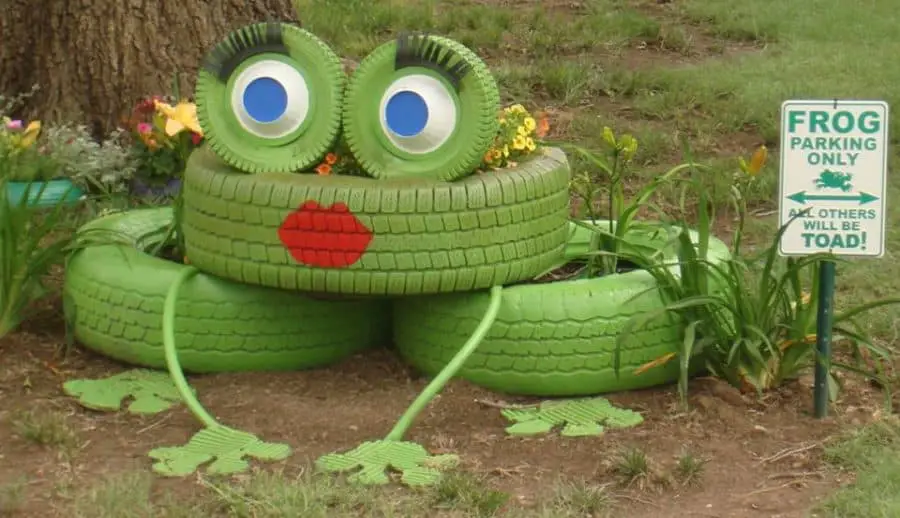 1. Frog Tire Planter
At Two Women and a Hoe, they created the adorable and beautiful "Frieda La Frog" out of recycled tires. The result is a unique and fun planter that the whole family will love. Make your own.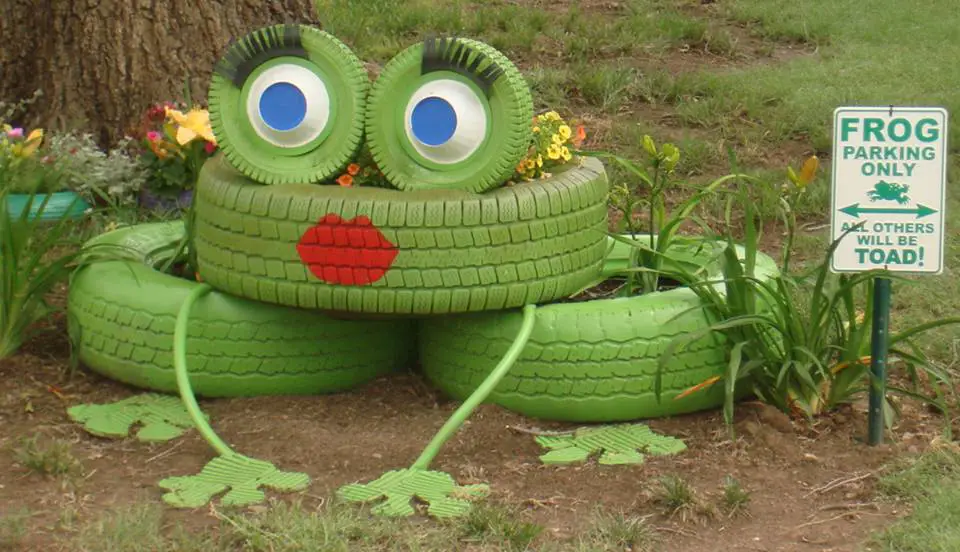 2. Lady Bug Planter
Over at Imperfect Women, they know that ladybugs bring good luck to gardeners, so they thought it was a no-brainer to add this cute planter! This sweet ladybug was so easy to make too. How they did it.

3. Recycled Tire Planter
Lemon, Bean, and Things threw together a colossal tire planter that has lots of bright colors! Adding the flowers creates almost a whimsical feel. Check it out.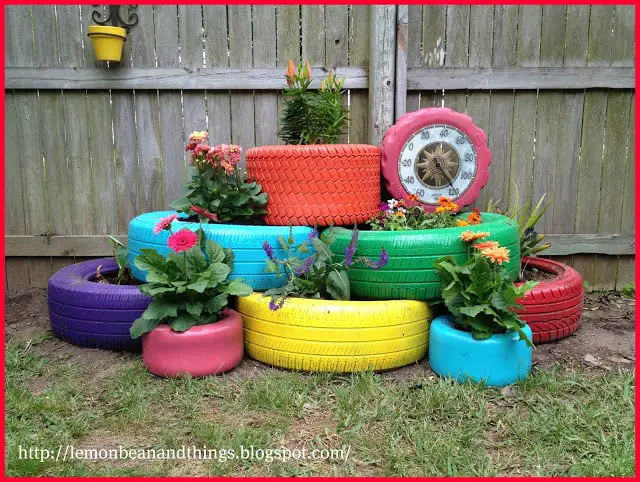 4. Hanging Tire Planters
Roeshel at DIY Showoff created two hanging tire planters that turned out beautiful. It is incredible how some paint and a few materials can come together to make something so cool. Try this simple project.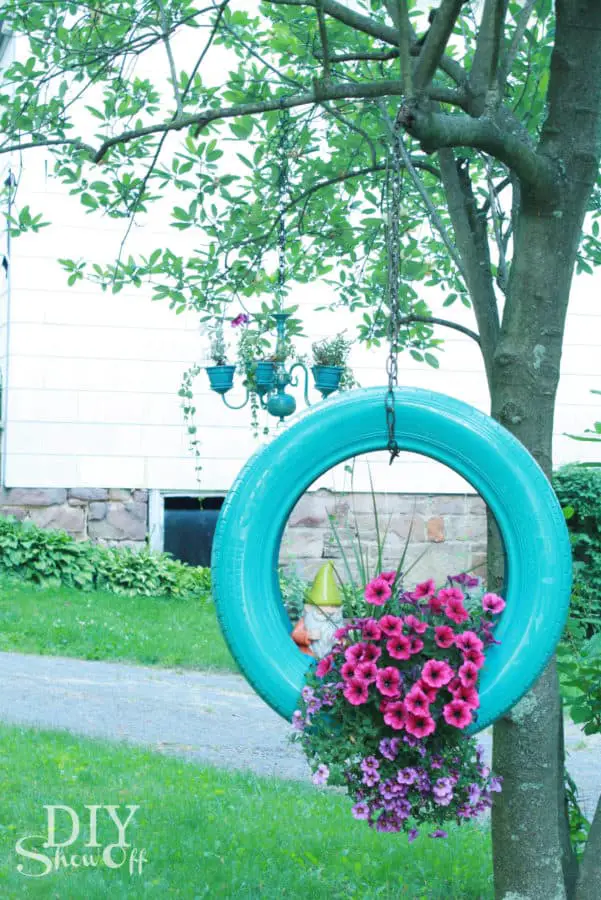 5. Stacked Tire Planter
Container Garden share how they took four old tires and transformed them into a stacked tire planter. I love the look of the stacked tires because it adds such a pop of color. See how here.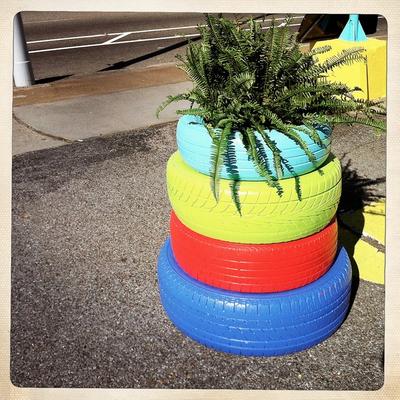 6. Easy DIY Tire Planter
Diva of DIY shows her spin on a simple tire planter. You can make your own in no time, and you can do it inexpensively. See the instructions here.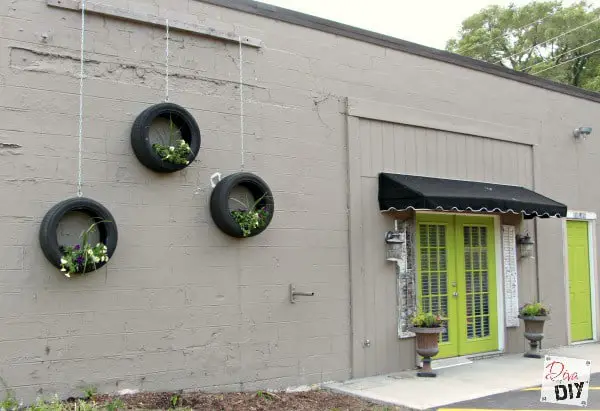 7. Raised Tire Flower Bed
If you want a raised flower bed using tires, then you should check out the tutorial by Instructables. They give clear and simple directions on how you can make your own. Check it out.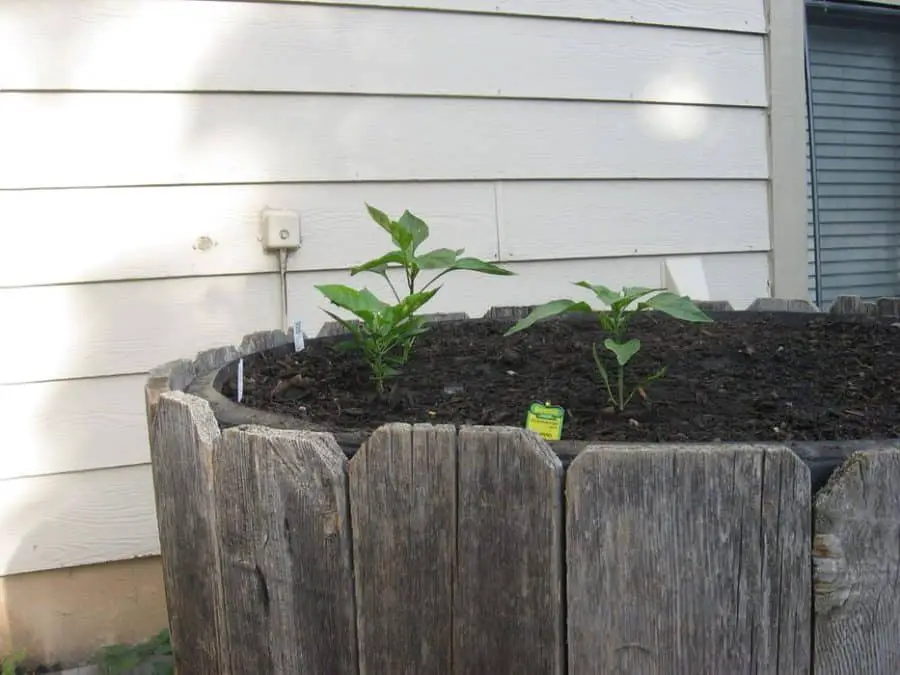 8. Tire Rim Flower Pot
Goods Home Design took planting to a whole new level by not using the actual tire, but the rim! They added a mosaic tile to it, and it looks beautiful. How they did it.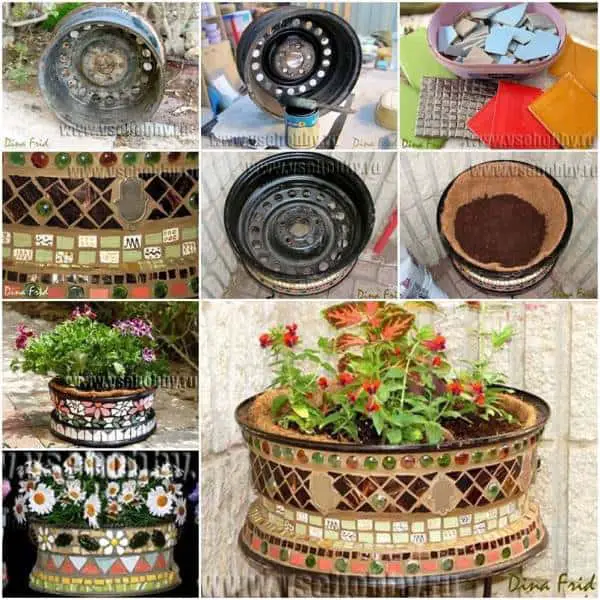 9. Upcycled Tire Wall Planter
Cassie at Wholefully wanted to get her front porch updated and stylish, so she was inspired to make this upcycled tire wall planter. She wanted to add some color to her porch, and she did. Take a peek.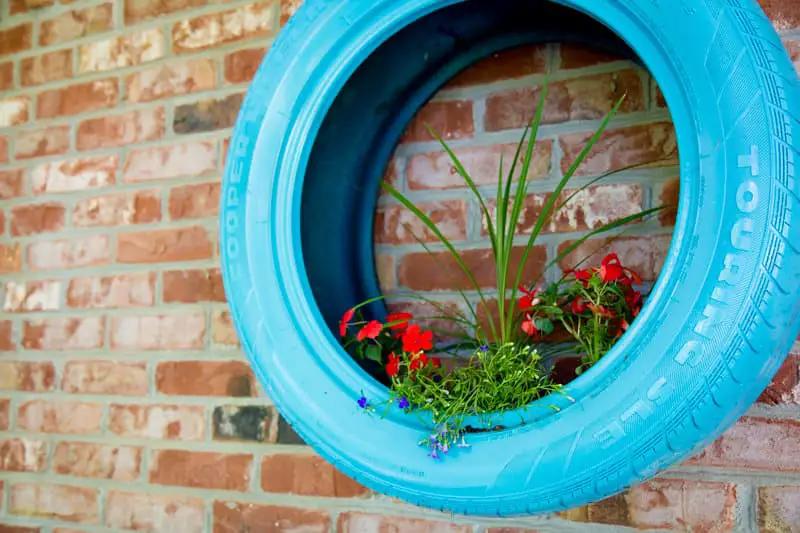 10. Stunning Tire Planter
Addicted 2 DIY gives a fantastic tutorial on how she created this lovely tire planter with minimal materials. It turned out amazing! Find out how.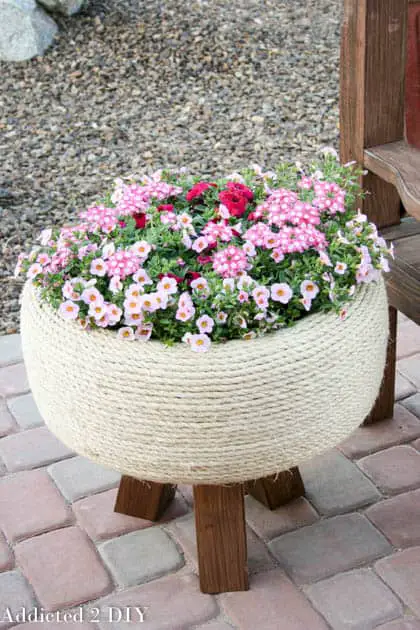 11. Blooming Tire Planter
Nicole at Books for Better Living had a friend that showed her how to make a tire planter, and she fell in love with it. So naturally, she wanted to make her own. These blooms look beautiful and I love the height of the planters too! Take a look here.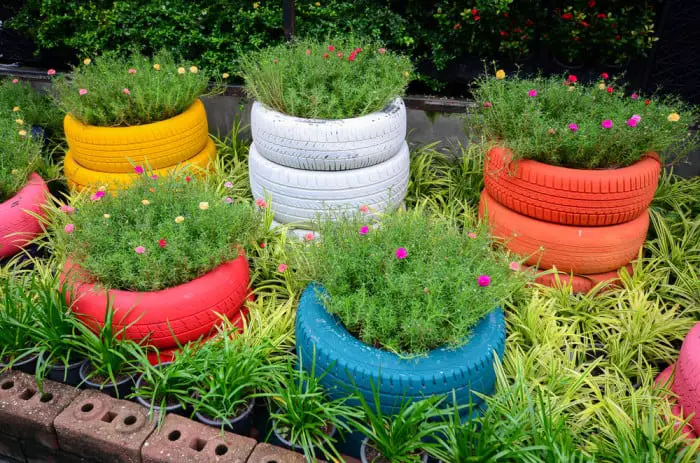 12. DIY Car Tire Planter
Cat and Goat wanted to make a raised flower bed using the upcycled material. So they made these easy tire planters, and you should try to make some too! Check it out!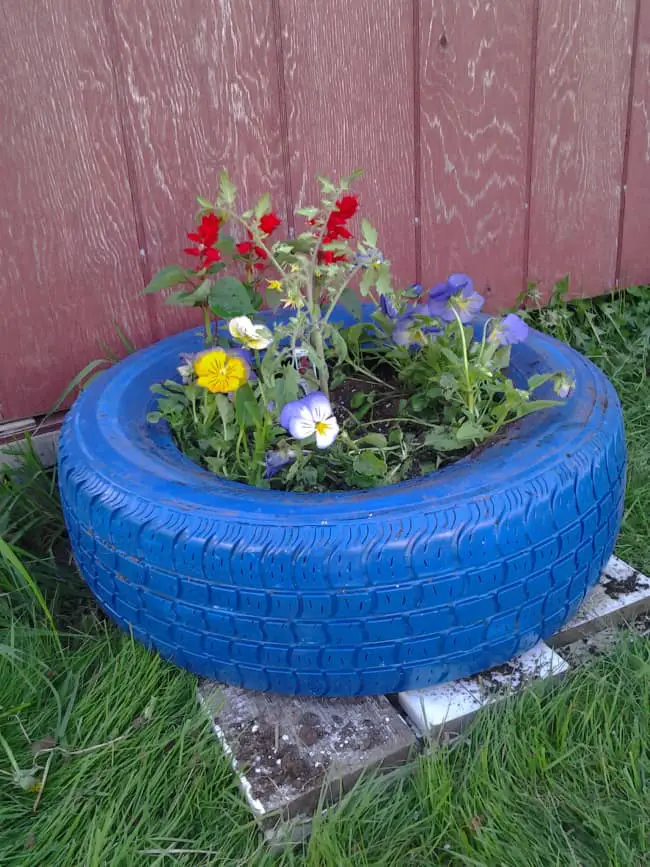 13. Recycled Tire Planters
Pith & Vigor give you some ideas on how to make your own recycled tire planters. They have a couple of different ideas to take a look at. See what they have.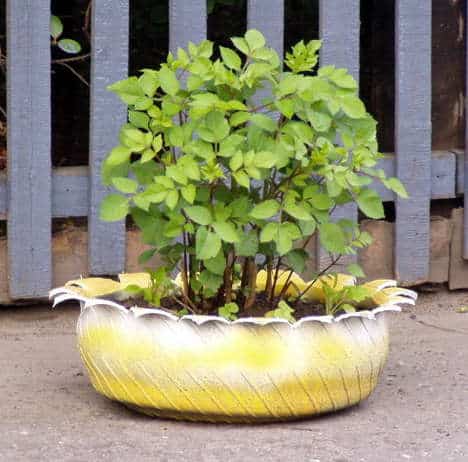 14. Tire Gardens
Birds & Blooms always has some fantastic ideas, and they have done it again with their tire gardens. They have several different designs for you to look over. See what you like here.
15. DIY Tire Planter
Texas Hill Country wanted to find an inexpensive way to make some planters and yard art. They painted and put together some tires, and it turned out great! See how they did it.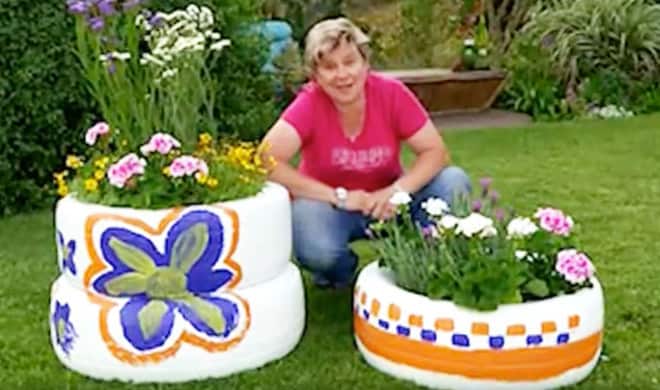 16. Tea Cup Tires
The WHOot created a video to explain how you can make your teacup tires safely. These planters are so fun and inviting. Don't miss out on this one.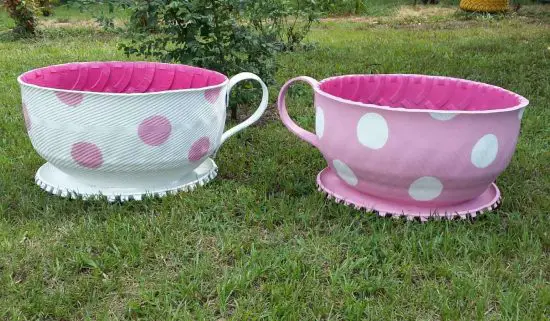 17. Raised Tire Garden
Instructables share a step-by-step guide on how you can make a raised flower garden with old tires. It looks wonderful! Look at their tutorial here.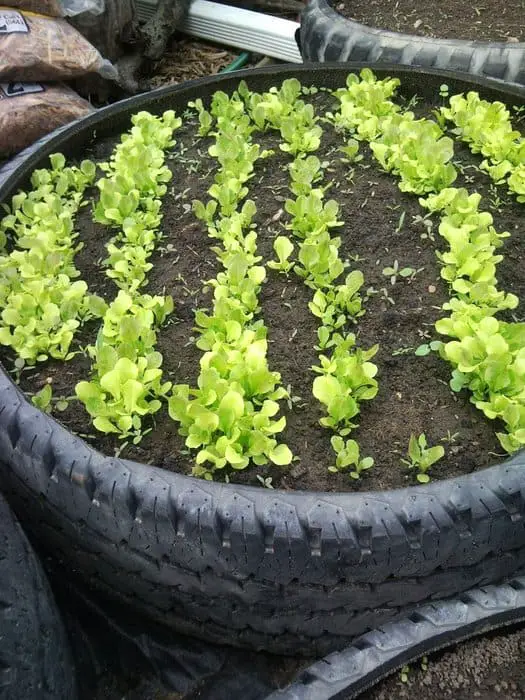 18. Wishing Well Tire Planter
Ever wonder how people make those tire wishing well planters? If so, you have to look at how Fab Art DIY made theirs. I love that you can make them whatever color you want, so they fit your personality. Take a look.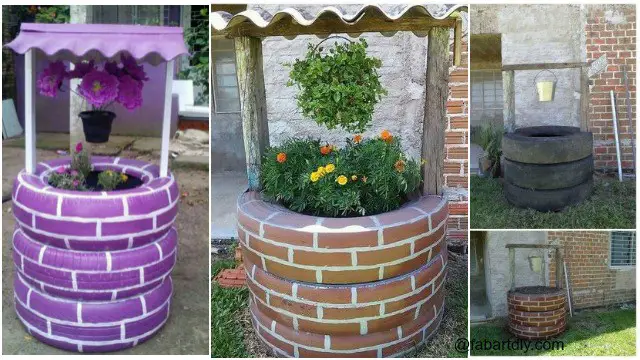 19. Make Your Own Tire Planter
Recaptured Charm has a love and affection for flowers! They were inspired to make some hanging planters using tires, and they knocked it out of the park. The industrial look of the tire with the flowers is a perfect combination. Look here.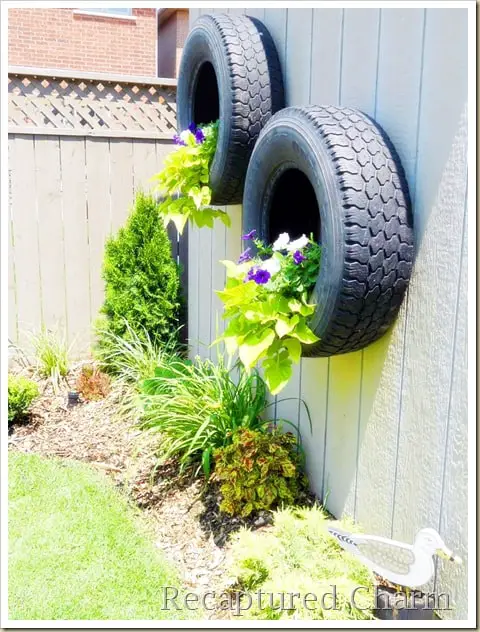 20. Parrot Tire Planter
You can never go wrong with making a planter that looks like a bird or animal! We Heart Parrots made a unique and fun parrot planter that everyone needs! Check it out.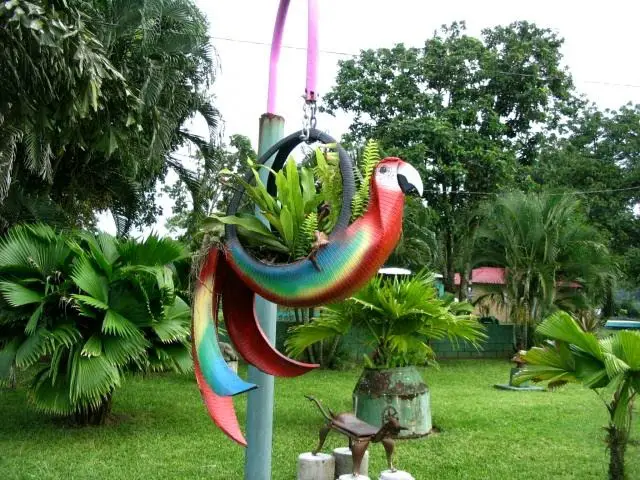 21. Christmas Tire Planter
Christmas will never be the same once you take a look at this tutorial from Clean & Scentsible! They created this festive planter that looks outstanding! Make your own here.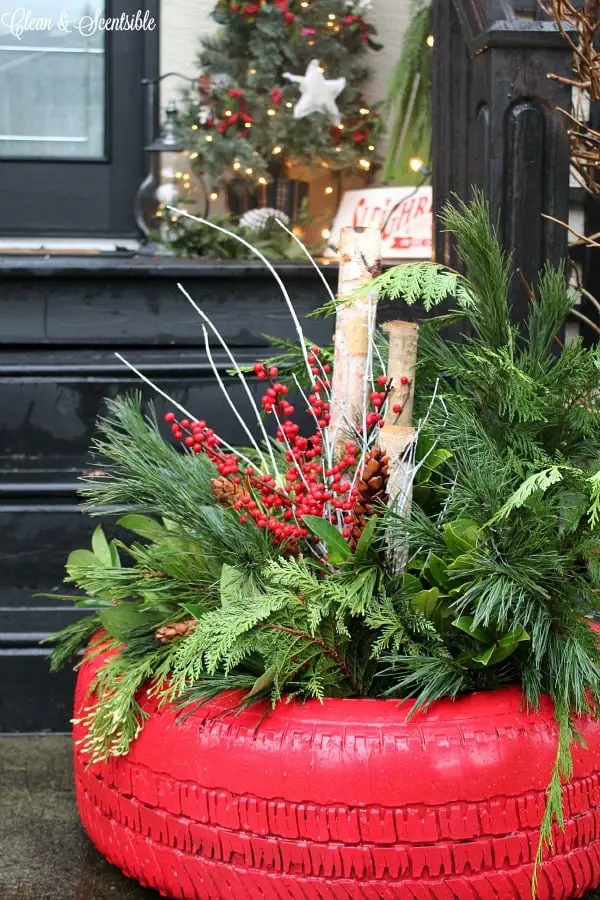 22. Hanging Tire Planter
Take a look at how Balcony Garden Web made a hanging tire planter with a few simple tools and some paint. I love the color they chose and how they decorated their tree. See it here.

23. Upcycled Hanging Tire Planter
Annisa at A Pretty Happy Home was a little skeptical of working with a tire, but she ended up making a stunning hanging tire planter. It looks fantastic with the white paint and the pink flowers. See how she did it.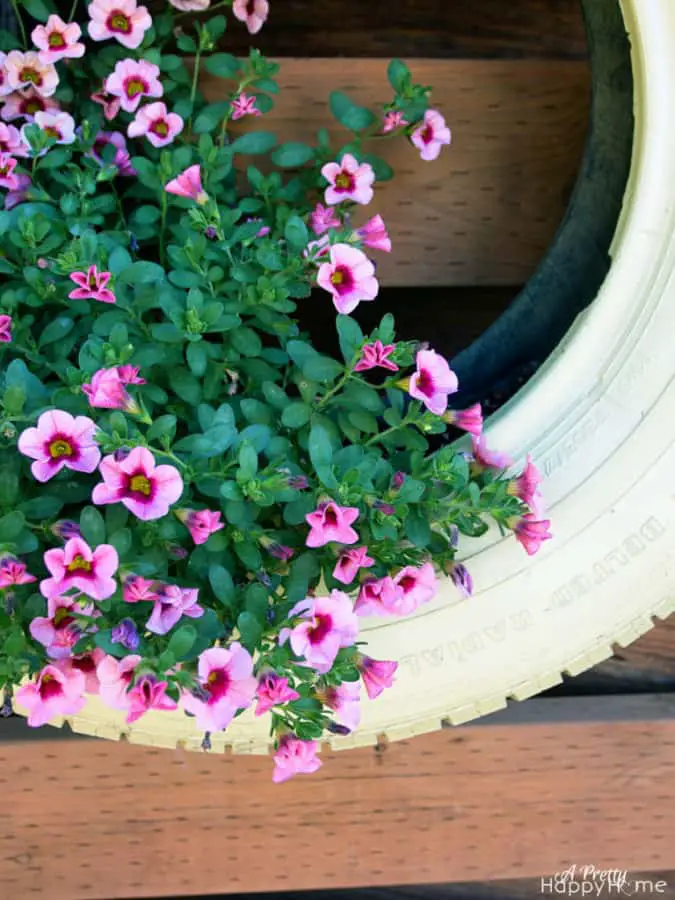 24. DIY Tire Planter
Felder Rushing shares a few different options on how to make your own tire planter. He also explains how to cut and shape tires safely with directions and photos. Check it out.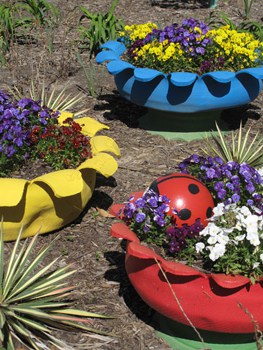 25. Recycled Tire Planter
Tia Davis at Old Fashioned Living shares information on how to recycle your tires into a planter. What a great way to transform your outdoor living space. I think it looks incredible that they are still black tires.  Look at the directions here.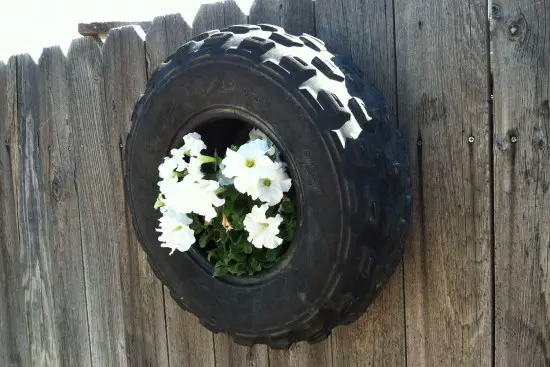 Which style of tire planter do you like best? Do you have some tires laying around that need transforming? Give us your thoughts below.
If you are looking for additional ideas for your backyard living space, check out these birdbath ideas and treehouse ideas here.