Electric snow blowers are humanity's answer to the terror that is the winter months, so you may want to compare two of the biggest brands: Snow Joe vs Toro electric snow blowers. When the ice and snow comes howling, it can mean extra work for you. When you are tired of shoveling and don't want to handle the maintenance of a gas-powered machine, there is the electric snow blower.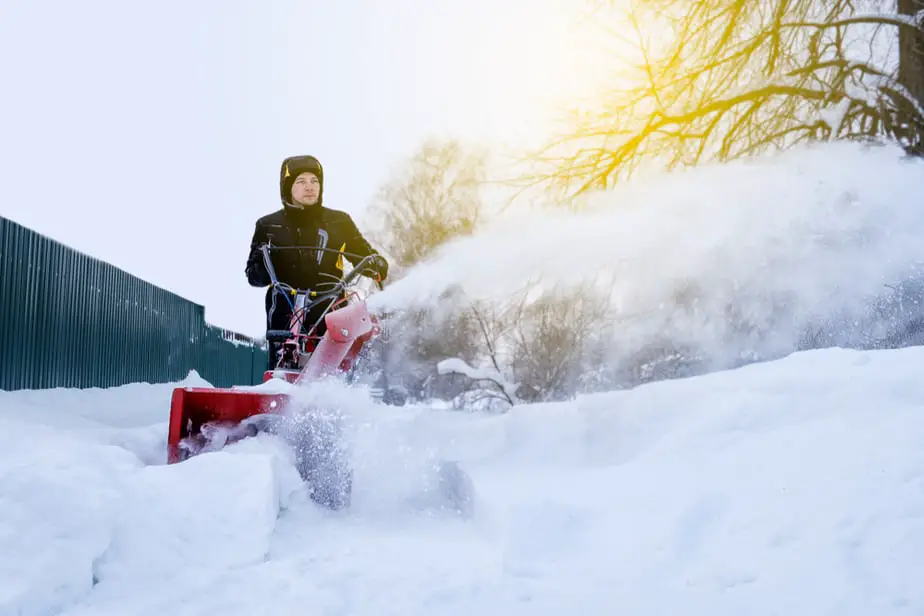 These models utilize powerful batteries to keep the blower functioning through all types of weather. They are meant to be light and compact, easy for the average person to use without becoming worn out.
Out of all of the models on the market, you might be wondering which brands are the best. After careful consideration, we recommend purchasing either a Snow Joe or a Toro to get the best results. But in the battle of Snow Joe vs Toro Electric, which is better?
Read this quick comparison guide to find out.
Snow Joe
Snow Joe is a specialty company which produced its first snow blower in 2001. It specializes in making custom blowers tailored to suit certain tasks and locations. For example, the first model it ever produced was designed to be used on patios, sidewalks, and other smaller locations for better results and less chance of scraping the surface underneath.
Around 2009, the company also branched out with a subsequent line of warm weather tools under the name Sun Joe. At present, it produces a couple of different electric snow blowers, including the following:
Sale
Last update on 2023-11-23 / Affiliate links / Images from Amazon Product Advertising API
Snow Joe ION18SB-HYB 18-Inch 40 Volt Single Stage Brushless Snow Blower, Kit (Hybrid w/4.0-Ah Battery + Quick Charger)
Ideal for quick snow pickups on mid-sized driveways and walkways. Type of Snow- Type of Snow. No Load Speed (rpm)- 2200 ± 10%. Start Type- AC or DC (Hybrid)
Hybrid Technology: choose from included 40 V 4.0 Ah EcoSharp rechargeable lithium-ion battery or corded 13.5-amp electric power
Powerful 13.5-amp motor moves up to 500 lbs of snow per minute
Steel auger with 2 rubber blades cuts a path 18 in. wide by 8 in. deep without damaging surface
ETL approved; Full 2-year warranty; Includes battery and Energy Star certified charger
Last update on 2023-11-23 / Affiliate links / Images from Amazon Product Advertising API
Snow Joe SJ615E Electric Walk-Behind Single-Stage Snow Blower, 15-inch, 11-Amp
[IDEAL]: For quick snow pickups on mid-sized driveways and walkways
[VERSATILE]: Ideal for quick snow pickups on mid-sized driveways and walkways
[MAINTENANCE-FREE]: No gas, oil or tune-ups make it effortless to start and maintain
[POWERFUL]: 11-amp motor moves up to 440 lbs. of snow per minute
[DURABLE]: 2-blade cold-and-abrasion-resistant plastic auger cuts 15 in. wide by 8 in. deep with each pass
Last update on 2023-11-23 / Affiliate links / Images from Amazon Product Advertising API
In general, these Snow Joe machines tend to be lightweight, versatile, and complete with snow tires rather than traditional tracks. They are all single stage because of the nature of electric snow blowers.
Toro Electric
Toro is a well-known American manufacturer which produces a broad range of tools designed for lawn maintenance and care. It was originally founded in 1914 and recently branched out into producing tools meant for heavy duty winter use. Its electric snow blowers focus on strength and affordability and are designed to be easy to use for the average person.
Unlike the majority of snow blowers, the minds at Toro chose to stand out by incorporating a Personal Pace drive system which synchronizes the speed of the machine with how fast the user walks.
The company currently produces a couple of different snow blowers which are on the residential market, including:
Last update on 2023-11-23 / Affiliate links / Images from Amazon Product Advertising API
What to Look for In an Electric Snow Blower
Electric snow blowers have the same basic function of a gas model but come with fewer features and a simpler design. Snow is taken up into the central chute by auger paddles that break up snowbanks and any ice that is trapped on the drive or walkway. These paddles shove material into the central chute, where it is then launched by an impeller and shoved away from the central location.
While gas-powered models can have more than one auger and are referred to as 2-stage or 3-stage, the majority of electric machines will have a single-stage and only set of augers. These models will also be smaller and lighter, easier to maneuver in tight spaces. When you are considering buying one, look at the following features to help make your decision.
Capacity
One of the most important features for an electric snow blower is its capacity and how much snow the machine can take. This is typically determined by examining the central space where the front augers are. On average, dimensions can vary, with some models only have 12 in. of space and others expanding to have between 24 and 36 in.
For the best results, you will want a model with a high enough capacity to accurately clear your driveway or walkway. The smaller area that you need to treat, then the smaller your electric snow blower can be.
If you cannot find this information when shopping, examine the dimensions listed on the box. In general, the central chamber will be as wide as the total width of the snow blower.
Snow Depth
Similar to capacity, you need to make sure you choose an electric snow blower that is capable at operating at your average snow depth. In general, these smaller models work best in a total accumulation of 8 in. or less. If you are getting more than this amount of snow on a regular basis, then consider purchasing a gas-powered model instead.
Your arms and driveway will thank you in the long run.
Corded or Cordless
Finally, there is whether or not you will be operating an electric snow blower that has a cord. There are some pros and cons to choosing to go with a corded model. There are more affordable overall and will not run out of power while you are outside clearing the driveway.
On the downside, a corded model will have a limited range and mobility because of the cord stretching to a nearby electric outlet. While it is more affordable, you will most likely sacrifice your flexibility and where you can bring your snow blower. You will also be out of luck if the power goes out.
Cordless models are great, but run into some of the limitations mentioned above. In particular, the charge of the batteries is likely to run out before you are finished with a task, especially if you purchase a small model and have a large driveway.
Maintenance
Finally, it is important to consider whether or not you can maintain the machine both during and after the winning season. Electric snow blowers are easier to maintain on average because there is no internal combustion engine that requires cleaning. You also will not need to worry about oil changes or mixing gasoline and oil until you find the perfect combination to keep the machine running.
For an electric snow blower's maintenance, take a look at the central power type and how easy it would be to knock out snow or ice that becomes trapped in the primary chute. You want the chute to be large enough that you would be able to use a long tool to clear out unwanted snow and ice.
If you use a corded snow blower, you do not need to worry about replacing or charging the batteries. But if you uses a cordless model, you want to consider the lifespan of your batteries and how long the model takes to charge.
Comparison
Let's directly compare Snow Joe vs Toro electric snow blowers. Both Snow Joe and Toro produce high-quality lines of electric snow blowers which are acceptable for regular residential use. Toro, overall, has a much higher capacity than Snow Joe and is designed for use on driveways, large walkways, and the more standard places a snow blower might be used. Snow Joe, on the other hand, is for more specialty areas like porches and patios.
Likewise, Snow Joe machines tend to be more lightweight and easier to maneuver. The small design lends itself well to individuals who are weaker or might struggle to maneuver a larger machine in the ice and snow. These devices also require less maintenance than their Toro counterparts and have a system that is easy to take apart and clean.
Toro, meanwhile, is more heavy-duty and remains unique for including its patented Personal Pace system. When it comes to battery life, Toro Electric invests in its systems and has much longer-lasting batteries than the average Snow Joe. You will not need to spend a long time charging and can instead spend more time outside clearing your driveway and making it easier to be alive during the cold season.
Conclusion
Both of these brands produce high-quality snow blowers, but there can be only one winner in Snow Joe vs Toro Electric.
It is hard to draw a comparison between Snow Joe and Toro because they are both lightweight machines which are excellent for the price. Plus, neither one of the companies produces corded models, which adds to the versatility of the machine.
Ultimately, the winner is Snow Joe because of its lightweight, easy to use machines. Although the company originated with specialty models, it has branched out to include hardcore devices capable of clearing your driveway with ease. Plus, their snow blowers are more affordable than the Toro Electric devices.