Squirrels are adorable, right? They have small bodies, bushy tails, and they look cute when they nibble on hazelnuts. Well, that's as nice as they get. When they're digging around in your backyard and ruining your flower beds, you'll be thinking less about how cute they are, and more about how to repel squirrels.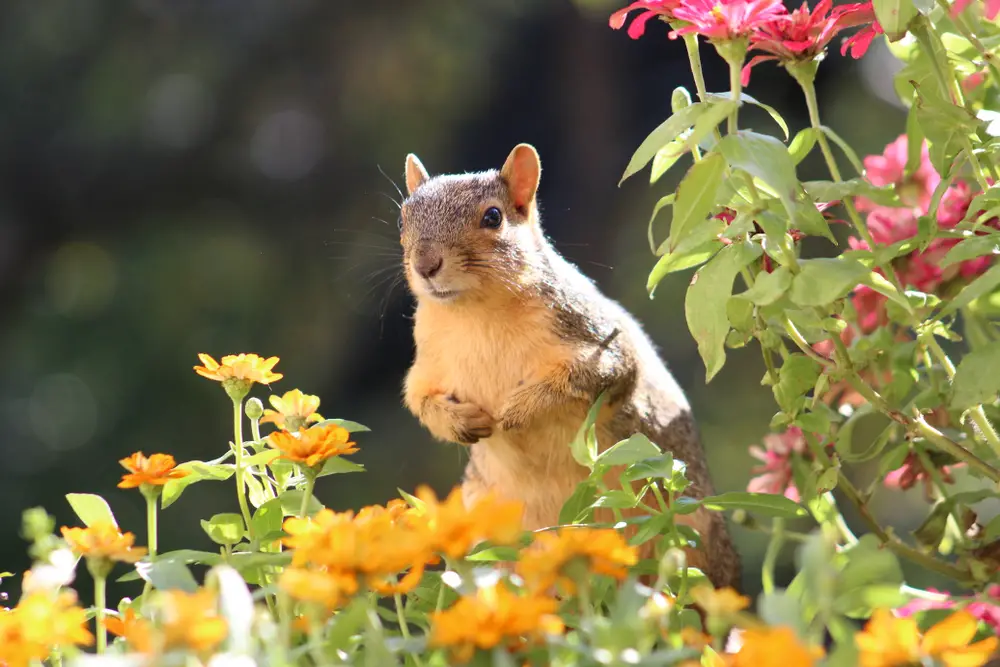 Squirrels can become pests faster than you think, feeding on anything they find lying around and digging your garden like it's Disneyland for rodents.
If you have squirrels in your house, that's a whole other problem that needs immediate solutions. If you want to repel squirrels and have peace of mind, read on!
How to Repel Squirrels: 10 Easy Ways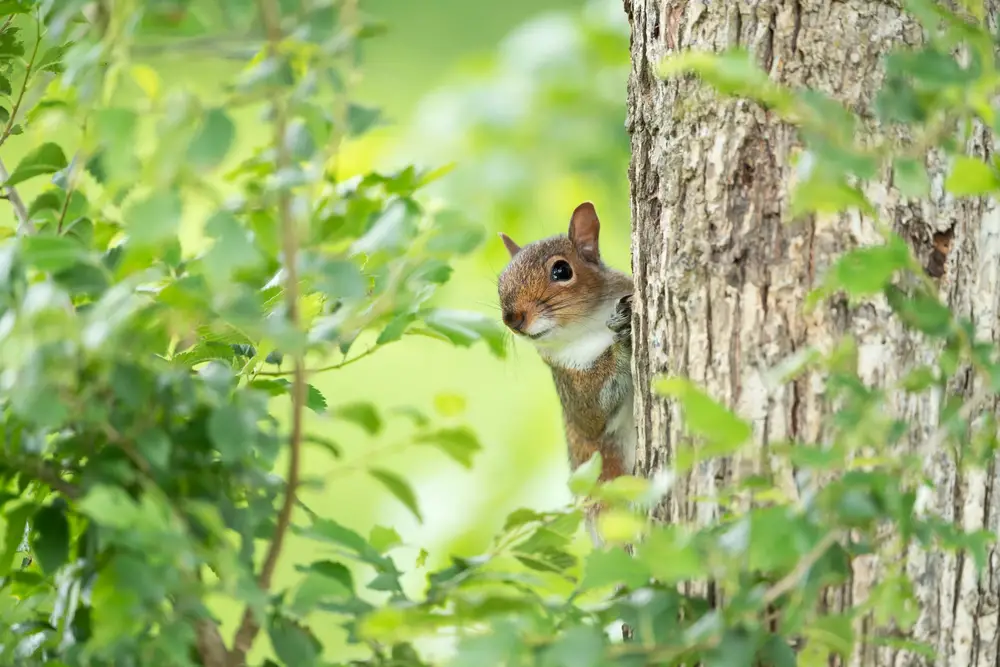 There are plenty of ways to repel squirrels, including commercial and homemade repellants. These backyard pests are much easier to repel than other common household nuisances like mice, rats, and bugs.
Here are 10 wildly successful ways to get squirrels away from your garden and house.
1. Use Hot Pepper
Hot pepper is pretty efficient in repelling a lot of animals, not just squirrels. It's the main ingredient of almost all remedies that work on repelling animals.
You don't have to make a remedy to use hot pepper, though. You can use it in a variety of ways. For starters, you can get crushed hot pepper flakes and sprinkle them around your garden. When doing so, make sure to target the plants that squirrels usually feed on.
You can also sprinkle the flakes right on the plant leaves. The leaves that are lying low will be the squirrel's main target, so make sure to get the flakes on them, too.
If you don't want the flakes to hurt the squirrels when they eat them by mistake, you can fill a spray bottle with a mix of water and hot sauce. Then, spray it directly on the leaves. It'll be a diluted version, though it will still have a strong scent to ward off uninvited fluffy guests.
Alternatively, you can create a mix of petroleum jelly and cayenne pepper. Then, spread it on the plants' stem, closer to the base. You can also spread it on poles, mesh fences, and any other objects that squirrels use to gain access to your garden.
2. Use Peppermint Oil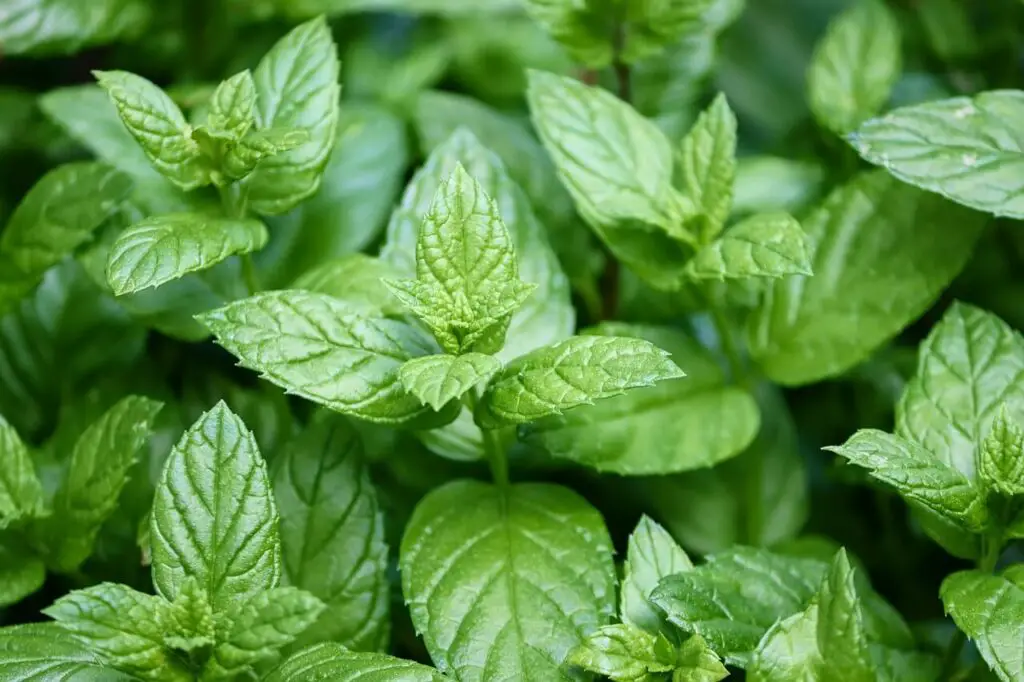 Although peppermint oil is a favorite of people, animals don't think the same. Most of them don't like its strong scent, including rabbits, cats, and squirrels. You can use it as a safe, natural repellent if you don't want to get chemical sprays.
All you have to do is soak small cotton balls in the essential oil and scatter them around your garden. Again, make sure to place them around the plants that are mostly targeted by squirrels. After a few hours or a full day, resoak the cotton and leave them where they are.
If you want to apply the repellent to hard surfaces, too, you can make a mix of vinegar and peppermint oil. Add both liquids in a spray bottle with a ratio of 1 drop of oil:1 ounce of vinegar. Then, spray it around hard surfaces and seats in your garden.
3. Use Visual Tricks
Sale
Besmon Bird Owl to Frighten Birds,Fake Owl Statue Decoy,Plastic Owl Scarecrow with Rotating Head for Garden Yard Outdoor
[Quality Assurance] If their eyes come off, you can contact us before writing a review, and we'll send you a free replacement.
[Stylish Décor] Perfect for enhancing your garden, patio, or porch. This versatile decoration can also be placed indoors to elevate the ambiance of your living or dining room, and it's an ideal choice for adding a touch of elegance to a restaurant or hotel.
[Non-Fading Quality] Our owl scarecrow is meticulously hand-painted with delicate, water-resistant, durable, and weatherproof paint that won't fade over time.
[Excellent Design] Our owl scarecrow features a bottom compartment that can be filled with sand to increase stability and prevent it from toppling over. Additionally, you have the option to easily mount the owl onto a stick or pole while leaving the bottom part hollow.
[Simple Installation] Our owl decoy comes equipped with an anchor on the bottom that allows for effortless installation in your desired location. For added stability, you can fill the bottom with sand.
Last update on 2023-11-07 / Affiliate links / Images from Amazon Product Advertising API
Although squirrels are smart creatures, they can still be tricked to flee from your garden. A lot of things scare them, such as owl and hawk decoys, motion-detecting lights, and sound machines that emit a high frequency. Rubber snakes may also scare young squirrels.
You may also get creative and create a sculpture with any old items you have. Think of something like a scarecrow. You can add some motion-detecting lights on it, and it'll scare any invasive squirrels.
4. Use Your Pet
If you have a pet cat or dog, you can use them to repel the squirrels away from your garden. If your pet is territorial, he'll be perfect for the job. All you have to do is get him out to the garden to chase the squirrels. Most dogs already love chasing squirrels, so convincing your pet to do so likely won't be a problem.
Cats are natural rodent hunters, and a willing cat, when let into your garden, can swiftly solve your squirrel problem.
5. Install Squirrel-Proof Feeders
Sale
Droll Yankees YF-M Yankee Flipper Squirrel-Proof Wild Bird Feeder With Weight Activated Rotating Perch - 5Lbs Seed Capacity
100% SQUIRREL PROOF* – The feeder's weight-activated spinning perch gently tosses squirrels off when they try to access the ports, but allows even large birds to feed
FEED MULTIPLE BIRDS – Four feeding ports allow multiple birds, including cardinals, chickadees, finches, grosbeaks, jays, juncos, nuthatches, and more, to dine at the same time
SUPERIOR DURABILITY – This feeder is made with heavy-duty metal components that have been powder coated, so the feeder can be reused for many birding seasons
SAVES SEED – The feeder's squirrel-proof design ensures less seed waste, which means birds can enjoy more seed, while you save money and deal with fewer messes on the ground
EASY TO CLEAN & FILL – The Yankee Flipper features a lift-off lid and wide-mouth seed reservoir to allow for easy filling and cleaning. The reservoir holds up to 5 lb of black-oil sunflower seed or mixed seed
Last update on 2023-11-07 / Affiliate links / Images from Amazon Product Advertising API
Unfortunately, bird feeders are magnets for squirrels. Who could resist an open buffet of nuts, fruits, grains, and seeds?
Your best solution, in this case, is to buy squirrel-proof bird feeders. If you're tight on budget, you can make some adjustments to the bird feeder you already have to make it squirrel-proof.
For starters, you can raise it off the ground by suspending it on a wire. That way, a squirrel won't be able to reach it without jumping and risking a fall.
Alternatively, you can place a baffle on the feeder, but that'll only work if you're mounting it on a stake. The baffle will act as a barrier, and the squirrel won't be able to grip it.
6. Use Mulch
Mulch has plenty of benefits other than driving squirrels away. It'll also help your plants grow fast, which is a bonus. Besides, it doesn't have any side effects like chemical repellents do.
Gardeners usually use mulch to maintain moisture in the soil and keep pests away. Some people also use it to prevent weed growth.
Squirrels hate mulch because it's hard to digest. We're talking about inorganic mulch here, which consists of rubber chips, gravel, chicken wire, and pebbles (which obviously aren't edible). So, once a squirrel notices all of the inorganic material in your garden and around your home, they won't come around again.
Try not to include any organic mulch in your garden beds, such as leaves, straw, hay, and grass. Squirrels love plants, and they'll dig up organic mulch without a care in the world.
To repel squirrels using mulch, you can apply it on the soil beside the plants. Twelve inches away from the plants is ideal. Generally, the best mix to use for squirrel-proof mulch is gravel and chicken wire.
7. Remove All Food Sources
Squirrels mostly get into your garden for food, so removing all the food sources will ensure they stop coming around. When they enter once or twice and don't find anything, they'll start looking for another garden that has food for them.
The first thing you should do is stop leaving your pet's food bowl outside. It'll easily attract squirrels, and a fight can develop between your pet and squirrels in the blink of an eye.
If you have a bird feeder, install a squirrel guard to prevent the little creatures from jumping up. Additionally, try to leave it empty at night, when birds are less likely to visit.
If you have fruiting bushes or trees in your garden, you can cover them with protective netting for a while, and you can use chicken wire for the low bushes. On top of that, try to constantly clean the garden and remove fallen fruits from the ground.
As for the garbage, leave it in a trash can with a lockable lid so the squirrels don't make a mess out of it in your backyard.
8. Seal All Entries to Your House
Squirrels mostly enter your house looking for protection. Whether it's from the cold, the scorching heat, the storm, or to give birth to babies, they need a covered place that can protect them, and your house provides just that.
To prevent them from coming in, you should look all around your house for cracks big enough to let them in. Any area that can act as an entry point should be sealed, including small openings in the eave and holes in screen doors.
9. Remove Any Standing Water
If squirrels aren't getting in your garden for food, they're doing it for water. During the summer, their bodies can overheat, and they'll need to drink a lot of water to cool down. They'll also splash it on their bodies to lower their temperature. If you have a source of standing water in your garden, it's time to remove it if you don't want the squirrels to come back again.
That includes water fountains, birdbaths, and even open tubs. You can cover them with anything or empty them of water when you don't need them. Otherwise, the squirrels will keep entering.
10. Get Squirrel-proof Plants
Nearly all animals have a bunch of plants that they prefer staying clear of. Squirrels are no exception. Like cats are no fans of lavender, and rabbits hate the smell of marigolds, squirrels don't like daffodils or geraniums.
Not only that, but they also stay away from Galanthus, lily of the valleys, hyacinth, and fritillaries. All these plants have one thing in common; they have a strong scent, and most animals hate plants with such smells. They irritate their senses, so they stay away from them.
If they find these plants in your garden, there's a high chance they won't come again.
Final Thoughts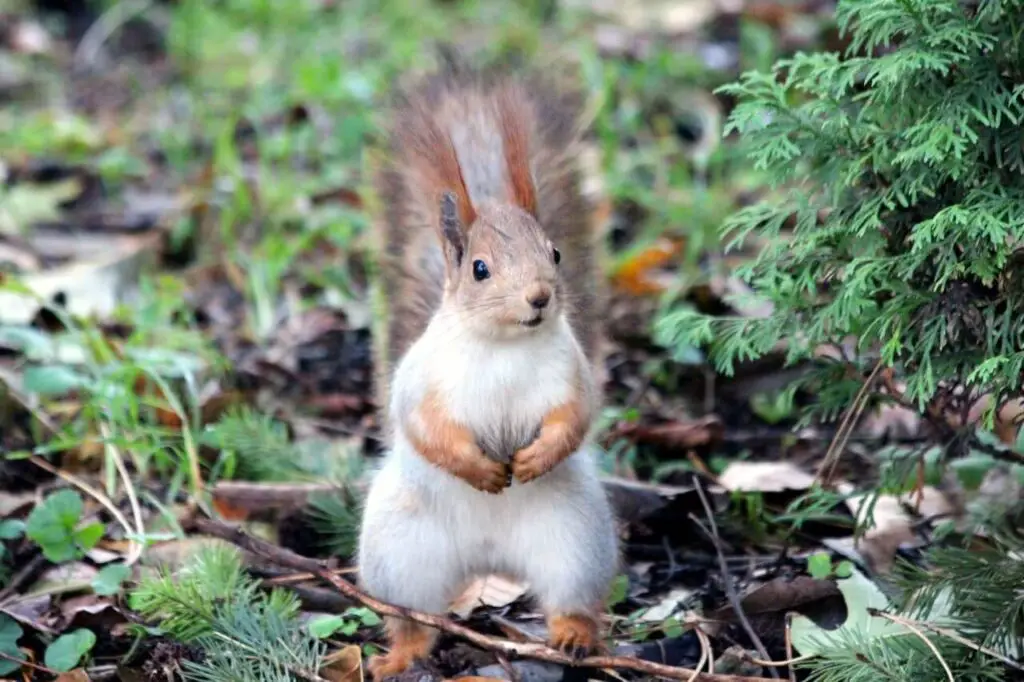 Squirrels are a nuisance to have in your garden. If you don't act fast and learn how to repel squirrels, you may eventually find a breeding pair, and those will be harder to get rid of.
Among the 10 solutions on our list, there should be at least a few suitable for your home and garden!