When you first install your wood decking, it should look fabulous. Still, you need to take care of it to maintain its attractiveness, in particular, staining decking again at appropriate intervals. So how often should you do this? How should you do it?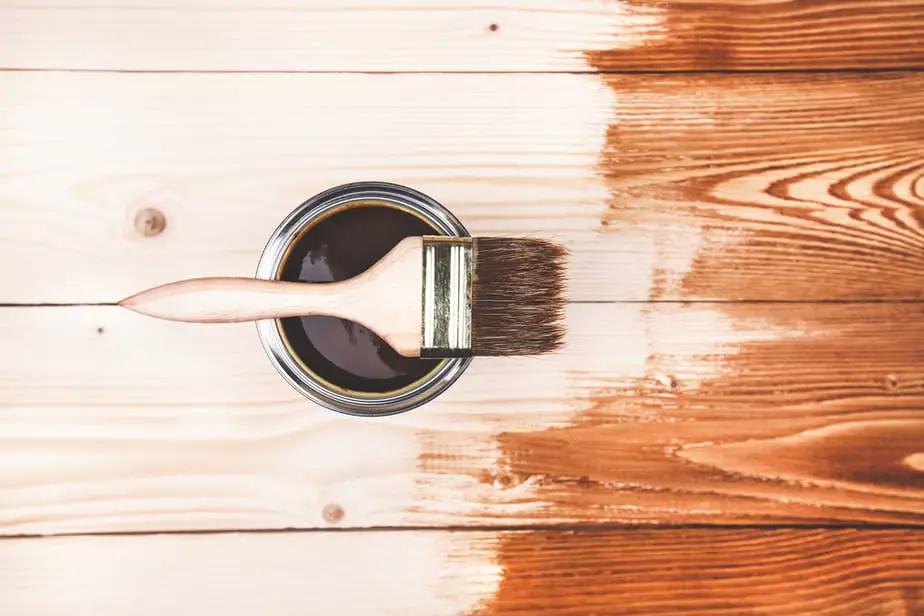 How Often Should I Stain My Deck?
As a general rule of thumb, plan on reapplying a clear stain roughly every year and a semi-transparent stain every two years.
If you initially used semi-solid or solid color stains, they will need to be reapplied about every five years.
Some other factors will influence when you need to restain, including:
How often your deck is used
Whether direct sunlight hits your deck
How clean you keep your deck
Whether your deck has weather protection or is exposed to rain, snow, ice, and organic debris
How Do I Know If My Deck Needs Restaining?
Visible signs that decks need restaining are flaking or peeling, or if a deck has mold or mildew on it.
Another way to check is to splash a few drops of water onto your deck. If the water beads up and remains on the surface, your deck probably does not need restaining.
If the water soaks into the wood quickly, this means the wood on your deck might split or rot. You will probably need to restain your deck. Before deciding, check a few different areas of your deck as not all boards will be in the same condition.
How To Stain Decks
Firstly you will need to clean and prepare your deck. Move deck furniture somewhere else and remove any debris on your deck. Ensure you hammer down sticking up nails and repair any damage to boards or remove them if necessary.
Then remove all traces of sealant from your deck; otherwise, the old sealant could interfere with the new sealer's soaking properties. Cover any surrounding vegetation, including plants and grass, to protect it. Wash the deck, use a deck cleaner, and then a deck sealer remover. Allow about two days before restaining your deck. You can use a pressure washer to wash the deck, although some professionals do not recommend this as it can scar the wood.
Choose the new stain you want for your deck. You have three options:
Clear Stains
Otherwise known as deck water sealer, this type of decking staining allows the grain to show through as they have no pigments or oils in them. They contain wood preservatives and water to protect the wood on your deck. Decks stained in this way do not stop UV rays, which can damage your deck and contribute to the weathering process. If you stain your deck with a clear stain, it will not last as long as other types of stain.
Some clear stain brands contain oils and will permeate the wood. These need to be reapplied less often and offer better deck protection.
DEFY Extreme 1 Gallon Exterior Wood Stain, Crystal Clear
Water-Based Semi-Transparent Wood Stain – This water-based deck stain allows the wood grain to show through with a beautiful semi-transparent, natural matte finish. It's great for staining wood decks, fences, siding, playsets, outdoor patio furniture, and more.
Fortified With Zinc Nano-Particle Technology – It's like sunscreen for your wood. Tiny zinc particles dispersed throughout the stain reflect damaging UV rays, preventing premature graying and color loss.
Durable Quality That Lasts – DEFY Extreme wood stains are made with the highest quality resins available that have better resistance to fading and darkening.
Easy to Maintain - DEFY is easy to apply and maintain by applying a single maintenance coat of DEFY Extreme Wood Stain when the wood starts to show signs of wear.
250 VOC Compliant - Water based and VOC compliant everywhere except California.
Last update on 2023-11-08 / Affiliate links / Images from Amazon Product Advertising API
---
Semi-transparent stains
These provide some color to the deck and still allow the grain patterns to show through. A semi-transparent stain soaks into the wood and protects your deck better than a clear stain, and will last longer. This type of stained deck is less likely to peel. You will probably want to restain your deck once the stain's color has faded.
Last update on 2023-11-08 / Affiliate links / Images from Amazon Product Advertising API
---
Solid Stains
This type of stain does not permeate the wood, but sits on top of the surface, rather like paint. This stain helps to provide a uniform look and will hide discoloration. The downside is that it is not very resistant to foot traffic and often peels, cracks, or chips. If you choose this type of stain, you cannot ever use a semi-transparent or clear stain for a future restain.
Ready Seal 512 5-Gallon Pail Natural Cedar Exterior Stain and Sealer for Wood
Requires no primer. Ready Seal is darkest when first applied. It reaches its true color in approximately 14 days. Do not apply Ready Seal over painted or newly stained surfaces. Sealed surfaces inhibit penetration.
May be applied using sprayer, roller or brush onto the woods surface.
Requires no back brushing and will nerver leave runs, laps, or streaks.
Requires no wet-line application, the product will blend itself and can be applied in any temperature range for proper application.
Requires no diluting or thinning prior to spray applications.
Last update on 2023-11-07 / Affiliate links / Images from Amazon Product Advertising API
---
Final Thoughts About Restaining Your Deck
Before restaining your deck, check the weather forecast. If rain is likely or conditions are humid, choose another day.
Wearing a protective face mask, apply your stain using a long-handled brush or roller. Apply the stain to a small area first, perhaps one that is not easily seen to get the brush/roller action right so that you do not get pools or puddles or stains. Use a rag to mop these up. Using a paintbrush is a good idea for corners and poles. If some sections of your deck are lighter than others, you may want to apply another coat of stain to those parts, but ensure the first coat is thoroughly dry.
Let the complete stain dry for at least 24 hours before using the deck.
Carefully dispose of the old stain can and the rolling pan or bucket you used, ensuring you check your local government's disposal policies.
If you do not feel like taking on the job yourself and can afford it, you could seek a professional quote. A professional can be particularly helpful at ensuring the restaining is done quickly and evenly, and can also assist with repairing your deck if needs be.