If you're soccer-crazy, your obsession doesn't end with the full-time whistle. Likely as not, you want to keep up with what's happening with your club and the league. Listening to the best soccer podcasts is a perfect way to find out what's going on in the soccer world. You can enjoy soccer podcasts and listen to soccer pundits debate as you are commuting or jogging. It's a great way to immerse yourself in something you enjoy so we've handpicked the top soccer podcasts for you. ⠀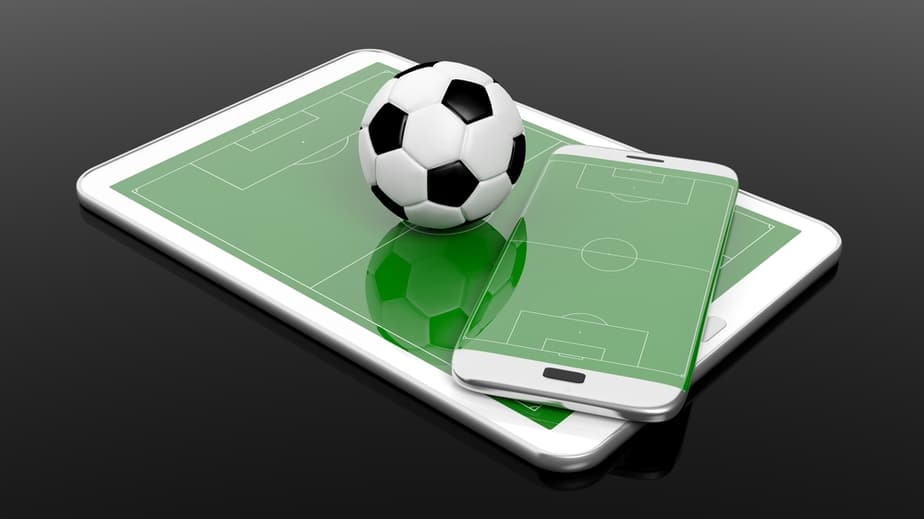 1. The Gary Neville Podcast
Let's face it, who doesn't want to be as good of a football analyst and commentator as Gary Neville?
On the Gary Neville Podcast, listeners learn about the views of this ex-Man United manager on everything that's taking place in the top European leagues along with Monday Night Football with Jamie Carragher on Sky Sports.
2. Football Daily Podcast
The BBC Radio 5 live team on Football Daily, presents stars such as Mark Chapman and Kelly Cates who offer fresh football coverage and live reports. Issues like whether or not deep-rooted racism persists in sport, Tottenham's absence of an icon,' Poch Watch,' and songs that transformed Pep Guardiola into the boss are some common topics of conversation. This is one of the most listened to podcasts and it's also one of the most regularly updated shows.
If you are someone who loves to know what is happening off the field, you should check this podcast out.
3. UK Fantasy Football Show
There are two different kinds of football fantasy players, the extreme tinker-each-week, champion and those who forget and slip off the fantasy football bandwagon.
The UK Fantasy Football Experience is not only for intrepid executives but suitable for anyone. Follow Miles, Sam and Dave as they tackle the fantasy football traps when trying to lift the peaks of euphoria when a triple gambit captain pays off.
If you're searching for the best players to choose from, advice on how to get the most out of Sergio Aguero or convinced you're not the worst FPL boss out there, UKFFS is the right podcast for you.
The UK Fantasy Football Show can be heard on iTunes and Spotify and is available on most devices.
4. Football Weekly Podcast
Football Weekly, presented by the Guardian, offers twice-weekly bursts of soccer coverage including Premier League matches with all the usual puns and insights.
Despite being an English podcast series, this show is devoted to all European football, concentrating on the Premier League, La Liga, Series A and the Bundesliga.
Football Weekly, now hosted by Max Rushden after James Richardson departed in 2017, presents the views and perspectives of numerous Guardian sports journalists including Barney Ronay, Owen Gibson and Sid Lowe.
Even if the podcast doesn't intrigue you, Max Rushden alone is a good reason to tune in.⠀
5. Men in Blazers Podcast
This popular podcast is a partnership of the punditry duo Michael Davies and Roger Bennett. They cover the Premier League and international football on a blog, weekly podcast and NBCSN TV.
Men in Blazers offers soccer entertain at its best. On their last  episode of 2018 their guest was Last Week Tonight host and famous Liverpool fan John Oliver. They summed up a year in sport and compelled Bennett, a former Evertonian, to keep reliving the Origi Derby.
6. ESPN FC Podcast
The ESPN FC podcast has a regular and reliable production schedule and, with the staff of the ESPN FC extensively delves into British, European and world football.
Along with Gab Marcotti, Sid Lowe, and Ian Darke, people like James Horncastle, Paolo Bandini, and Mina Rzouki have listened in the new podcast series.
Topics up for discussion vary but have included the influence of Cristiano Ronaldo in Series A, whether Gonzalo Higuain will experience public pressure to succeed and Paul Pogba's success. Who wouldn't want to know how much blood and sweat has Pogba spent for what he is today?
7. The Spanish Football Podcast
Futboles Vida! The Spanish Football Podcast, headed by the Guardian's Spanish football reporter Sid Lowe and Spanish football analyst and host Phil Kitromilides, provides detailed views on anything and everything to with football in Spain.
Discussions are around such deep things as the stars who have most inspired them and those who are on a downward trajectory as well as the highlights of La Liga. They also take time to look ahead at what's coming up next in Spanish and European football.
8. The Anfield Wrap Podcast
Okay, so if you were anything other than a Liverpool fan, you might not want to go for  The Anfield Wrap, but why not subscribe to one of the UK's most famous soccer podcasts just as the Reds run-up to another championship success? Podcasts are published weekly with Neil Atkinson, Gareth Roberts, and John Gibbons's expert perspective and personality.
TAW, which offers deep insight into everything and anything coming out of Liverpool Football Club,is one of the most popular one-club podcasters in the UK and had also included goalkeeper, Trent Alexander-Arnold and ex-player Kevin Keegan in his broadcasts. Sign up and you'll never walk alone.
9. The Blizzard Podcast
The Blizzard is a quarterly print format football newsletter produced by a joint team of writers and sports journalists, and a major expansion of the paper is the Blizzard podcast.
The series showcases some of the best stories from its entire back catalog, alongside excerpts of live Q&A with authors and journalists hosted in the UK and abroad.
Podcasts are posted infrequently but can be found on Soundcloud. Their last show in 2018 was a live broadcast of their discussion in Dublin presented by Andrew Mangan, with Jonathan Wilson, Philippe Auclair and Miguel Delaney debating everything from title race of the Premier League to the worst collisions ever seen in English football and the very future of football itself.
10. Steve McNair: Fall of a Titan
Steve Air McNaira the former NFL QB who took the Tennessee Titans to the Superbowl in 2000, was found dead in 2009 with his girlfriend Sahel Kazemi.  Sports Illustrated picks up the case in a Serial-Esque radio report, re-examining the circumstances surrounding the death of McNair and raising questions about the police's results. If real crimes are your favorite, and you don't like background music that has the Jaws score's nuance, this could be for you.
This podcast is very different from the other football-focused broadcasts. If you have a taste for real crime stories that involve football, it is ideal. It's a perfect blend of crime and football for those times you fancy listening to something a bit different.
Final Thoughts
Podcasting has moved on a long way only recently and they are a great way for clubs to update fans and involve them. There's plenty of choice from the polished and professional, such as those hosted by the BBC to local club fan podcasts. If talking footie is your thing and you like to stay abreast of local leagues as well as the national and international they're worth checking out.
However, you prefer to get your footie fix, listening to a quality podcast is easy and convenient. Not only do get the depth of coverage you need, but you also get to discover the wider issues surrounding football that come up for debate. With a few broadcasts under your belt, you'll sound like pundit yourself.