What is a patio home?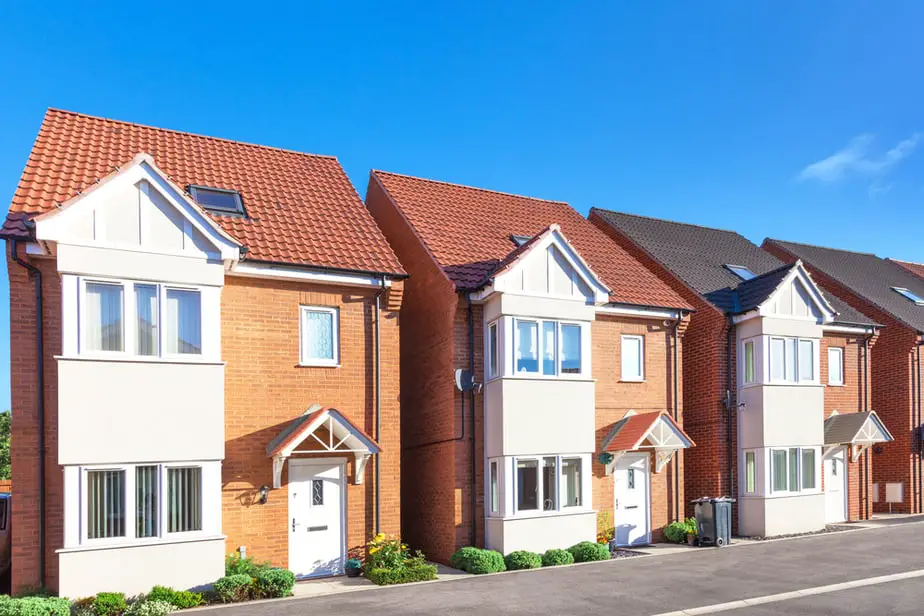 Patio homes, also known as 'cluster' or 'garden' homes, are becoming increasingly popular throughout The United States. These affordable and low-maintenance homes are an excellent option for those looking to downsize or for first- time buyers. Like any real estate, living in a patio home comes with its own unique pros and cons, which should be considered before making your purchase.
What Are Patio Homes? Defining Features
When the term "patio home" is first heard, it is usually mistaken as a standalone house surrounded by a large patio. However, by definition, this house has nothing to do with porches. The actual meaning of a patio home can vary greatly, but in general, a patio home is one of several houses that are attached to each other. Each home is typically separated by a shared wall and includes communal gardens and common areas. Most of these properties include concrete slabs or decks as a private backyard and shared gardens with the rest of the community. Some patio home communities even have amenities like a swimming pool, clubhouse, tennis courts, and a gym.
Monthly or annual association fees are often required to cover amenities, trash removal, landscaping, and communal upkeep. Some communities also provide home maintenance, housekeeping, and dining within this fee. The purpose of Patio Homes is to reduce excessive land use by eliminating large traditional backyards and the space between each property. This lifestyle is extremely popular with those who want to reduce their home maintenance or first-time buyers on a limited budget.
What's The Difference Between A Townhome, Condo, And Patio Home?
A Patio home is often confused with Townhomes and Condominiums. However, each style of home has its own defining features, which can be broken down below.
Townhouse VS Patio Home:  A patio home is a dwelling that shares at least one wall with an adjoining property, making it architecturally similar to a townhouse. In simplest terms, the main difference between each of the property types is the size. Patio Houses are usually one story with a loft for a bedroom, while townhomes will often rise at least two floors. Townhomes are similar to traditional real estate, which includes a driveway, front, and back garden. In comparison, Patio homes may have a small private porch, but in general, residents pay to share common areas such as gardens, swimming pools, and car parks.
Condo VS Patio Home: Condominiums and patio houses share many similarities. Both homes share a dividing wall between each property and have common areas such as garages, tennis courts, gardens, and swimming pools that are shared with other units. Neither patio home nor condo owners are responsible for maintaining these communal areas, and will often pay a fee for their maintenance.
The main difference is that Patio homes appear as a house, whereas condominiums are often part of a high-rise apartment complex. Another significant difference is that a condo owner only owns the interior of their unit, whereas a Patio owner will usually own their house and the land that it sits on. This means that a Patio homeowner can design their property's exterior, including the fencing, grass, porch, and driveway.
Who Are Patio Homes Suitable For?
Due to their smaller size and compact floor plans, these single-family homes are usually geared towards empty nesters, retirees, and couples who require little space. Due to their smaller lot and property size, these developments are generally more affordable than traditional housing. This makes a patio home an ideal option for first-time homebuyers on a limited budget.
Another great advantage of Patio Homes is they are designed so that the buyer can purchase it, move in, and begin living without any exterior maintenance. Many busy professionals or retirees choose these developments so that they leave home for months to travel and work. Upon arriving back, they are guaranteed to return to the beautifully maintained gardens without any personal maintenance.
Pros and Cons of Patio Homes
While on a new home search, it is essential to weigh the pros and cons of this single-family home. The following points may provide you with some insight:
PROS
Living in a Patio home is an ideal way to make new and long-lasting friendships within your neighborhood. It is not uncommon to know your neighbors on a first-name basis. If you want to live in a close-knit community, this is an ideal option for you.
Many Patio homes will have property managers who will look after your household repairs. This could include unclogging a sink or making sure the electricity stays on.
Being surrounded by communal gardens and amenities that are well maintained.
Many patio homes also belong within gated communities. This provides additional safety and convenience.
Usually more affordable than a traditional single-family home, especially when including the costs of insurance, yard work, repairs, and maintenance.
CONS
A potential downside is the close proximity to your neighbors, who are only separated by a wall. Before buying, be sure to investigate what noise levels are like.
 Some issues may arise with a potentially zealous homeowners association with strict community guidelines.
Determining neighborhood costs can be complicated, be sure to have a clear understanding of all the additional fees.
Patio homes are still a relatively new concept, meaning that they often fill up fast. Many senior living communities have a long waiting list.
This style of house is substantially smaller when compared to a single-family home. This may cause issues if you have a lot of possessions or enjoy a lot of space.
Finding the Right Patio Homes Near Me: Buying Tips
Patio Homes cannot be found everywhere, nor are they offered by many builders. Therefore, you may need to search for already established patio home communities. Before making your purchase, make sure you consider:
The costs of the Homeowner's association fees.
The included community amenities.
Proximity to your neighbors.
Whether customizations and upgrades are available and permitted.
Social opportunities within the community.
Unless you can purchase your Patio Home with cash, you will need to finance your house using a mortgage loan. Buying a Patio home uses a similar process as a condo or townhouse. To have all your specific questions answered, it is recommended to use a real estate agent who specializes in Patio home developments.