We can't all be blessed with a backyard that soaks up all the sunlight. Though this can limit some of your plant choices, it doesn't mean you can't have a slew of thriving plants in your shady backyard.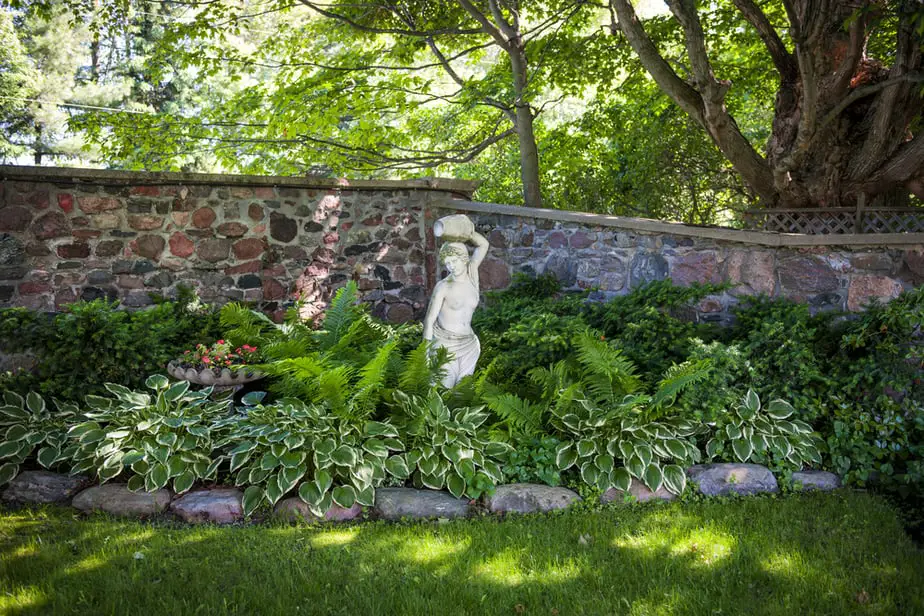 Whether you have a fully shaded or partially shaded yard, we have you covered. In this article, we will give you a few ideas on what you can plant in your shady backyard, and how to continue caring for them.
Flowers
1. Lily of the Valley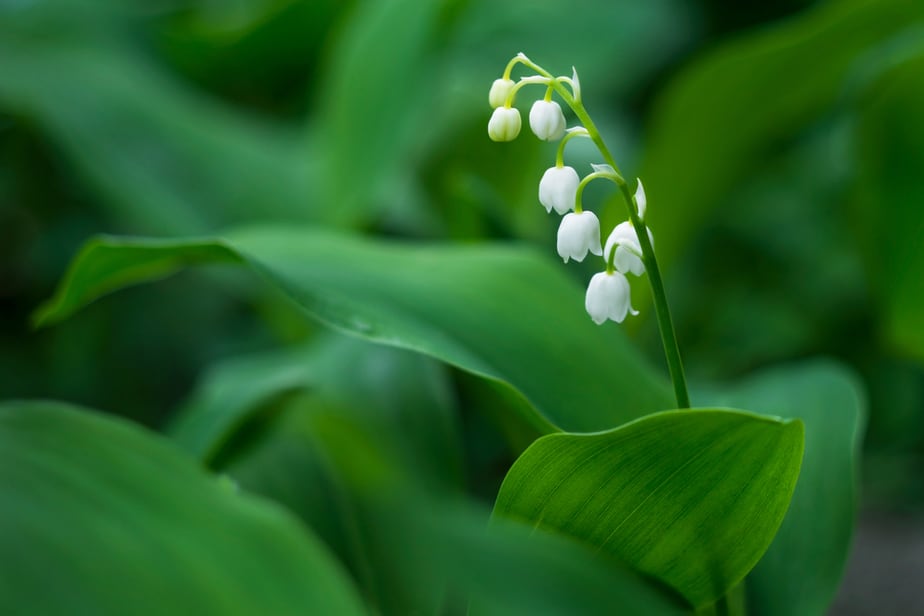 Gorgeous, fragrant, and easy to take care of – what more could you ask for? For the best results, plant Lily of the Valley during spring in an area with partial or full shade. Although it is a perennial flower, you don't want to plant it in a perennial garden. This plant needs room to roam and will spread out over time. To maintain, all you need to do is ensure it's getting plenty of water! These flowers will do the rest of the work for you.
2. Wild Violets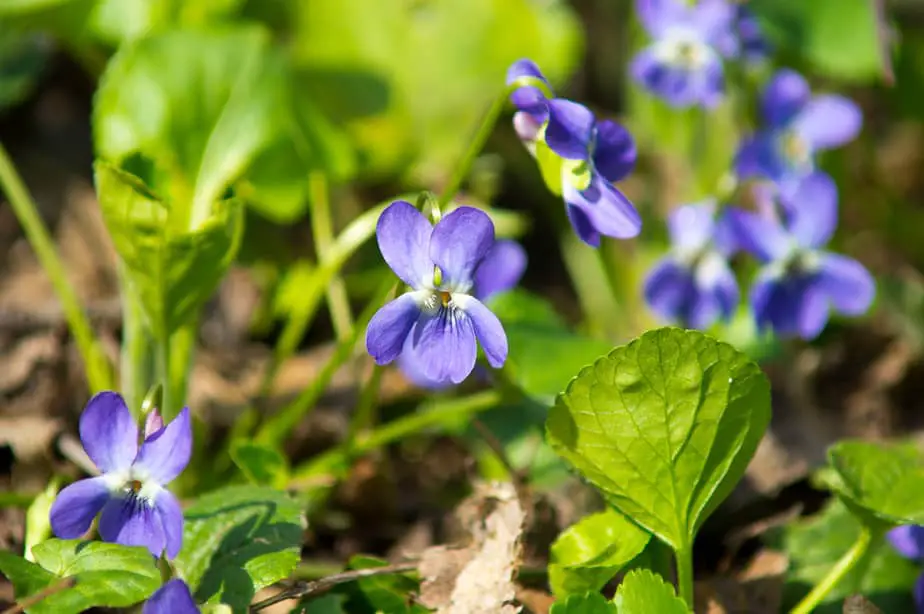 Wild violets are another type of flower that tends to take care of themselves. These blueish purple plants make great accents around trees, sources of water, and beds. Aside from watering during the growing season, wild violets require little effort to maintain. They do best in well-draining, moist soil and areas with partial shade.
3. Siberian Iris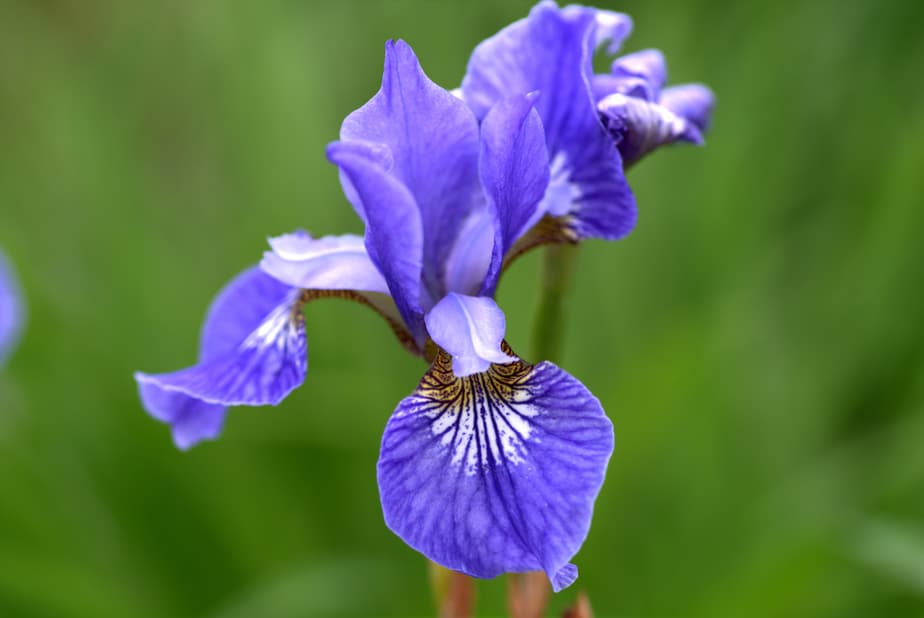 Plant some Siberian iris flowers if you want bursts of vibrant colors in your shady backyard! This plant does best in a partially shady area, so keep that in mind when choosing where you want to grow it. To care for your Siberian iris, make sure to keep the soil very moist for about a year until the plants are established. Keep the Siberian iris plants watered during times of drought to keep them looking their best.
4. Begonias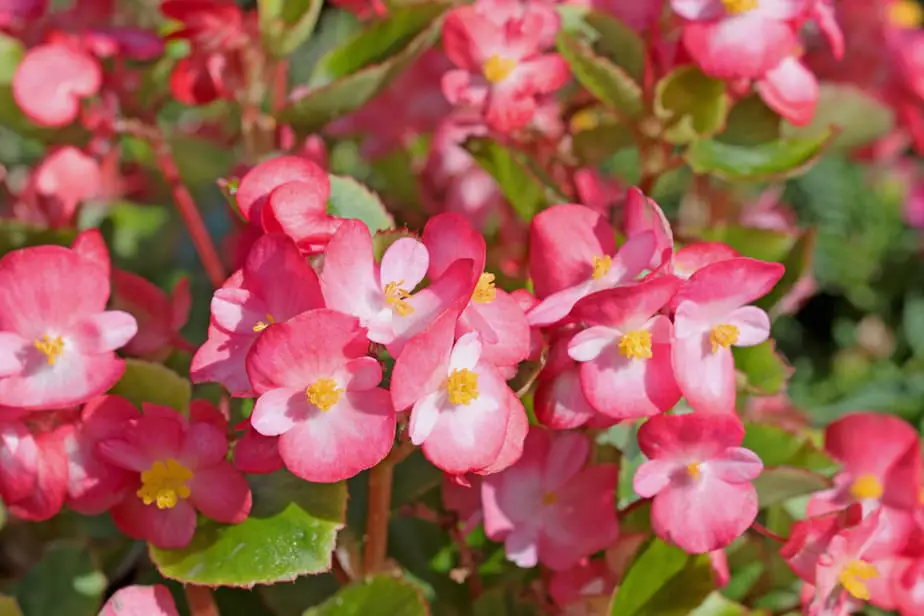 Too much sunlight can stress annual begonia plants, so if you have a shady backyard, these flowers will be healthy and happy! The key to having a thriving garden of begonias is mastering a watering schedule for them. Well-draining soil works best for these flowers, as it should be moist but not too wet. You can cut these annuals before it gets too frosty in the wintertime, and keep them indoors for the season.
5. Impatiens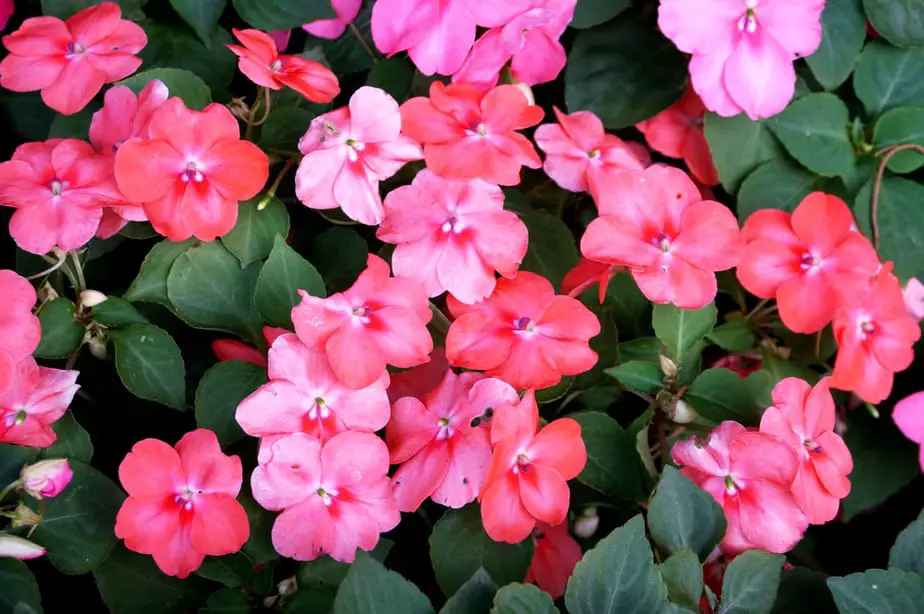 For an easy-to-care-for annual flower, you really can't go wrong with impatiens. They do best in part or full shaded areas, so a shady backyard would make a great home for them. To care for these gorgeous flowers, make sure to keep the soil moist but not too wet. One great thing about impatiens is that they come back each year!
6. Wax Begonia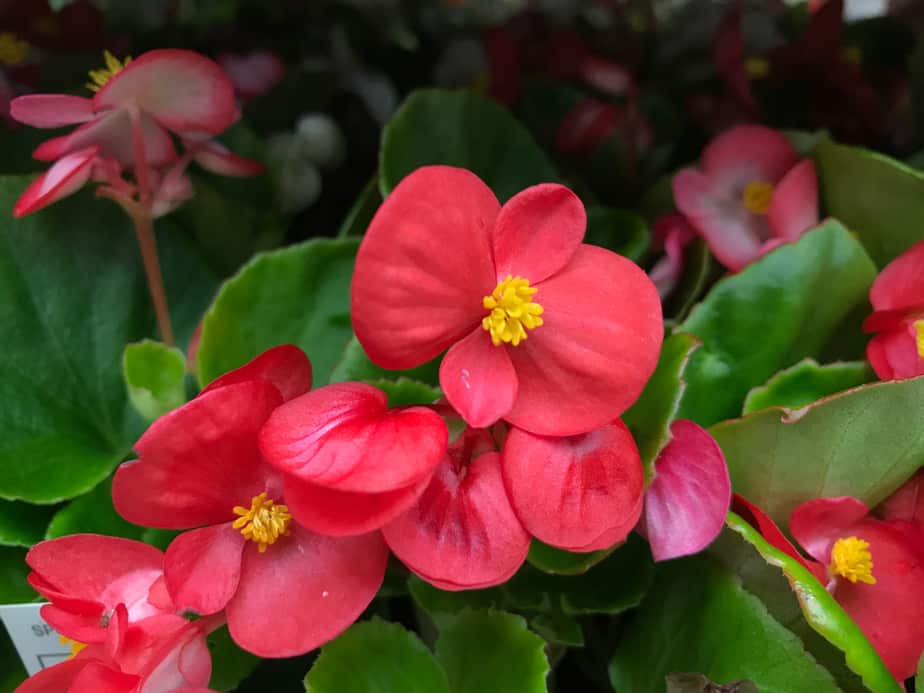 Wax begonias do well in just about any light, including deep shade. One great thing about wax begonias is they are deer resistant, so use them in areas where deer may be sneaking into your backyard or could be eating your other plants. For best care, plant them in moist, well-draining soil. For optimal health, deadhead and pinch back regularly.
7. Coral Bells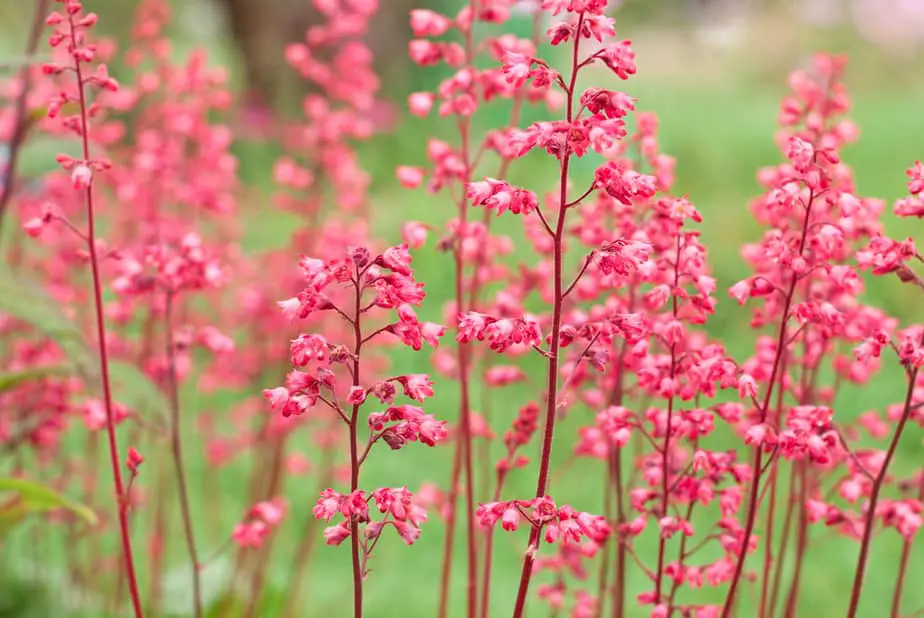 If you're looking for an interesting plant that is also low maintenance, consider planting coral bells in your backyard. They do well in partially shaded areas, and other than watering them in the first year of growth, they don't require too much attention. Coral bells love fertile, moist soil that is neutral to slightly acidic.
8. Foamflowers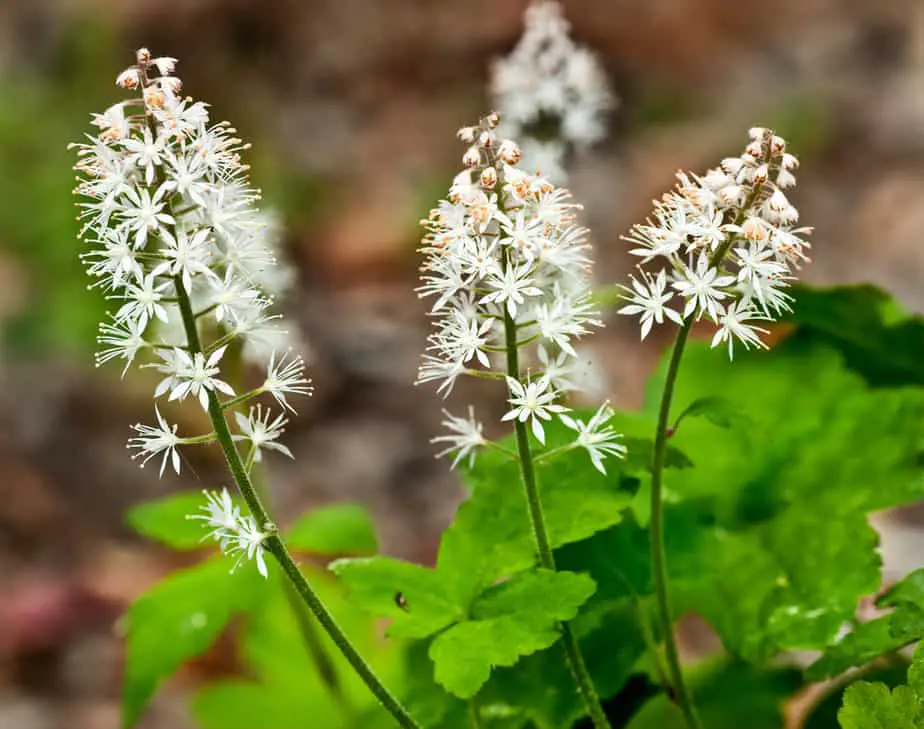 For a unique flower to add to your landscaping, consider adding in a few foamflowers. Each stem blossoms with tons of flowers, adding some texture to your garden. These flowers should be spaced one foot apart in rich moisture-retaining, neutral, or slightly acidic soil to thrive. Though they do best in partial shade, they can tolerate full shade as well.
Trees
9. American Beech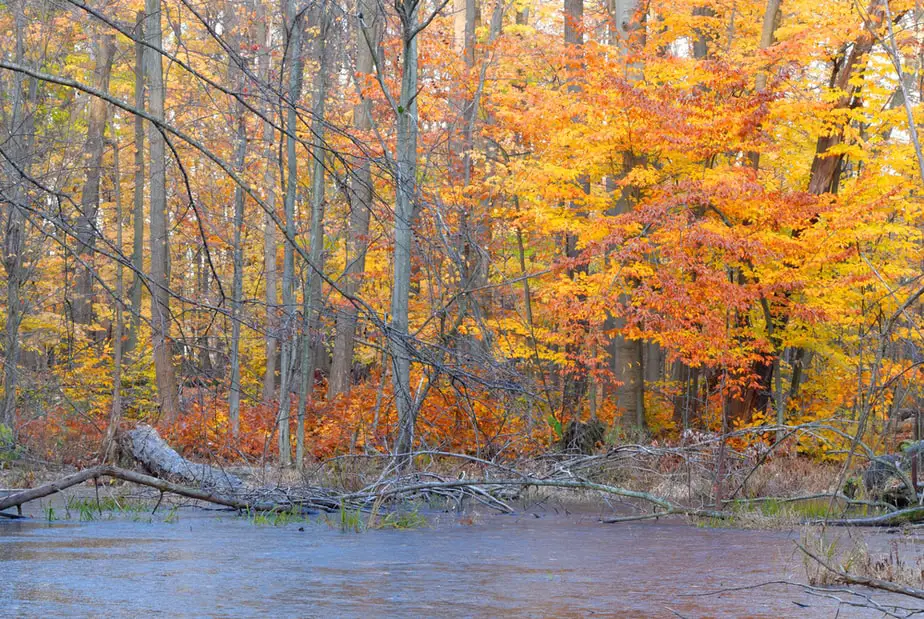 The American beech tree thrives in deeply shaded areas, making it an excellent option for your shady backyard. When planting, space them about 40-50 feet apart. It needs regular watering for the first year or two, but from there is a low maintenance tree that can tolerate a dry spell here and there. Even with minimal sunlight, the American beech can live up to four hundred years.
10. Big-Leaf Maple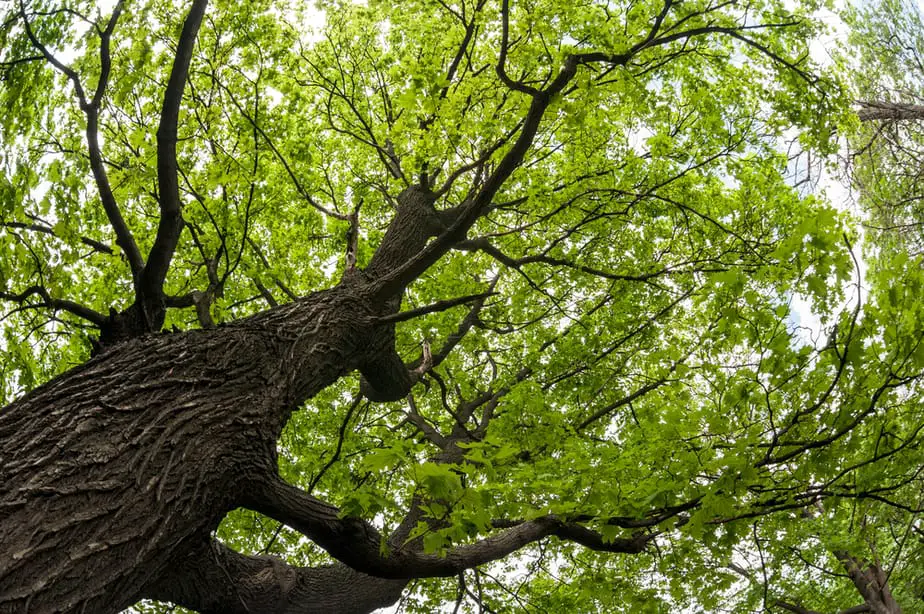 With leaves that can reach up to two feet long, the big-leaf maple is fittingly named. Whether your backyard offers partial shade or full shade, this maple tree will happily grow! The big-leaf maple needs lots of water to thrive, so wet areas are best.
11. Sugar Maple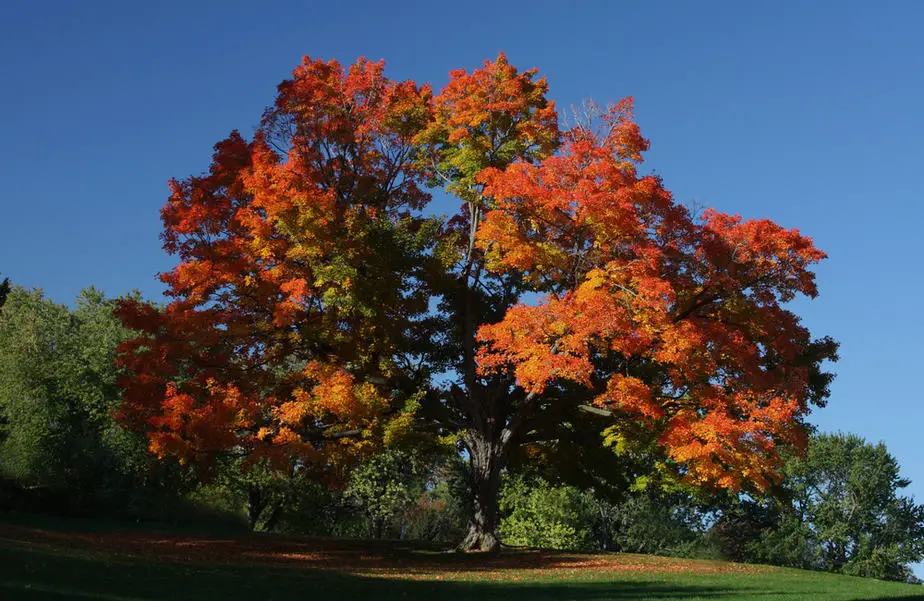 Having a sugar maple tree is not only suitable for a shady backyard, but you can also try your hand at making maple syrup. In the fall, you can expect a gorgeous explosion of foliage colors. To plant a sugar maple, you'll need non-compacted and well-draining soil. Eventually, it could grow to be up to 80 feet tall.
12. Northern Red Oak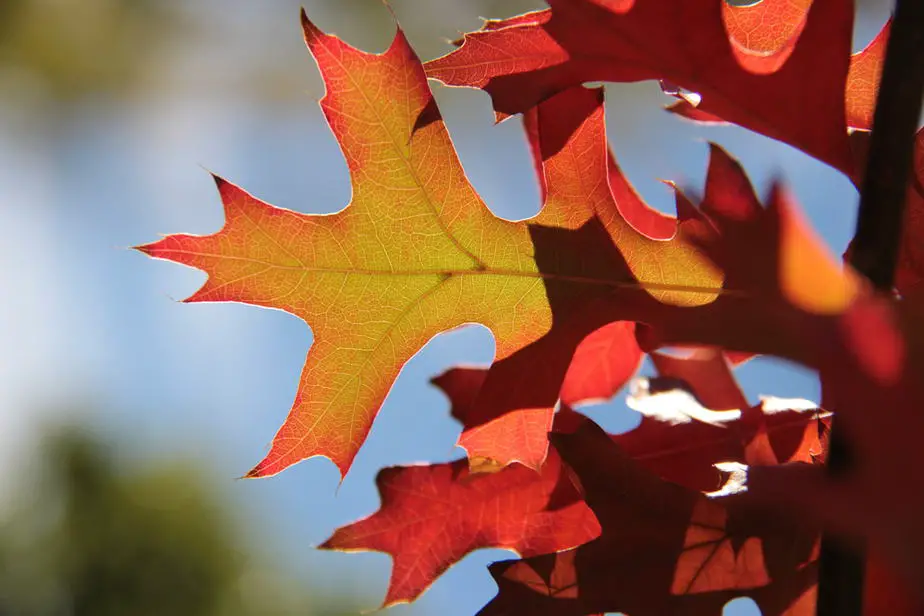 If you're looking for a tree that not only loves the shade but is fast-growing, then the northern red oak is the tree for you (and your backyard)! With the northern red oak, you can expect stunning foliage all year long with the leaves changing from pink to green to red throughout the seasons.
13. Weeping Willow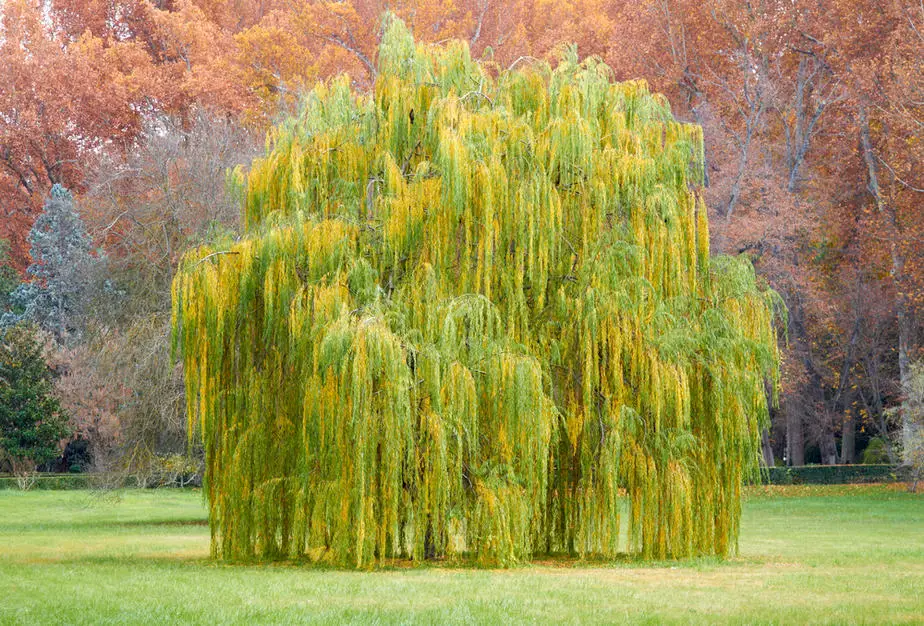 Is there any other tree you would rather read a book and take a nap under than the classic weeping willow? These breathtaking trees will add a sense of comfort to your backyard, with plenty of long, thin leaves blowing in the wind. Give them lots of water, and they will grow quite quickly.
Vegetables and Herbs
14. Arugula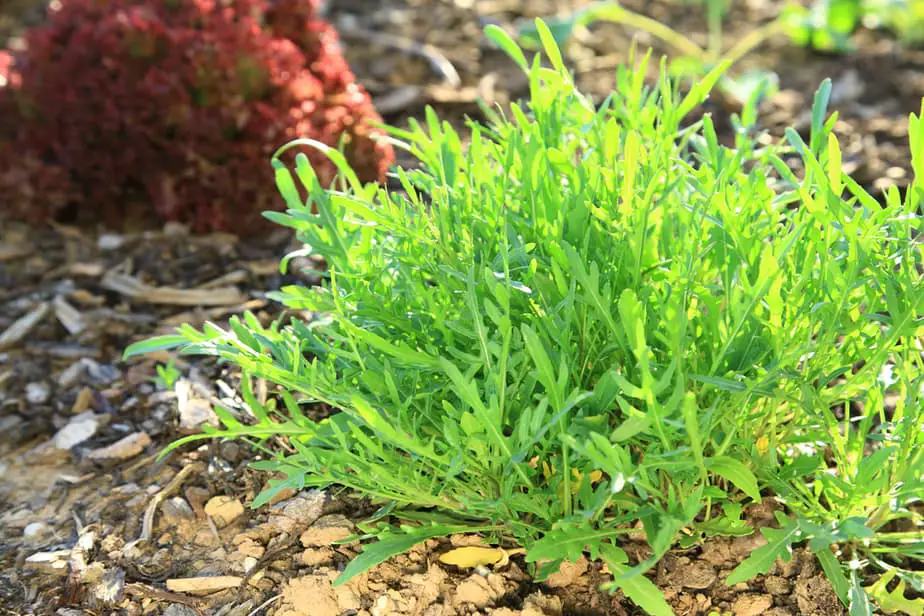 Arugula is a flavorful, peppery green that tastes great in salads, sandwiches, soups, and more! It is a versatile vegetable that you can grow in your shady backyard with ease. While it prefers well-drained soil, arugula is able to thrive in various climates.
15. Broccoli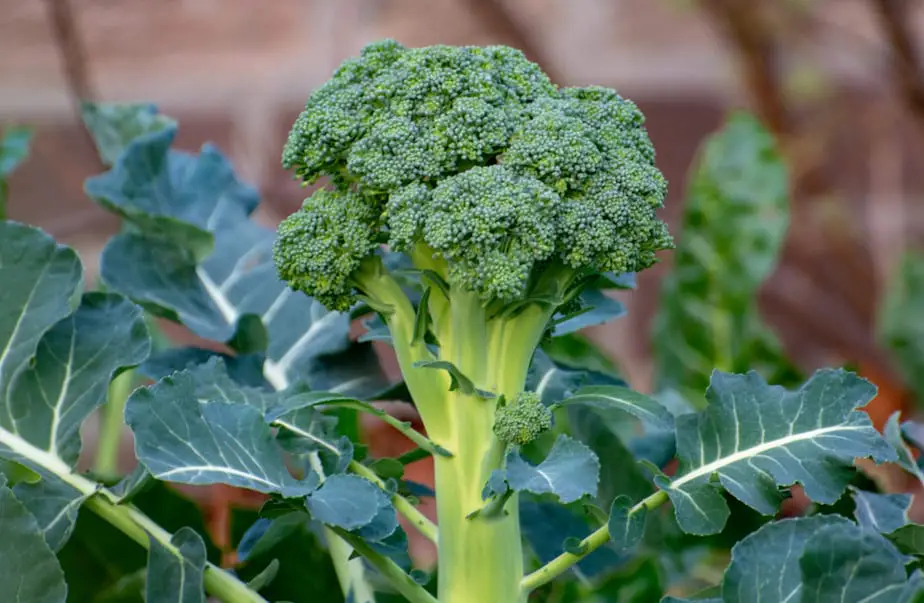 Broccoli is another vegetable that goes great in a variety of dishes. It actually thrives in colder temperatures, so a little shade will keep your broccoli plant happy. Keep your broccoli plant well watered and plant in a space where it can get partial shade.
16. Carrots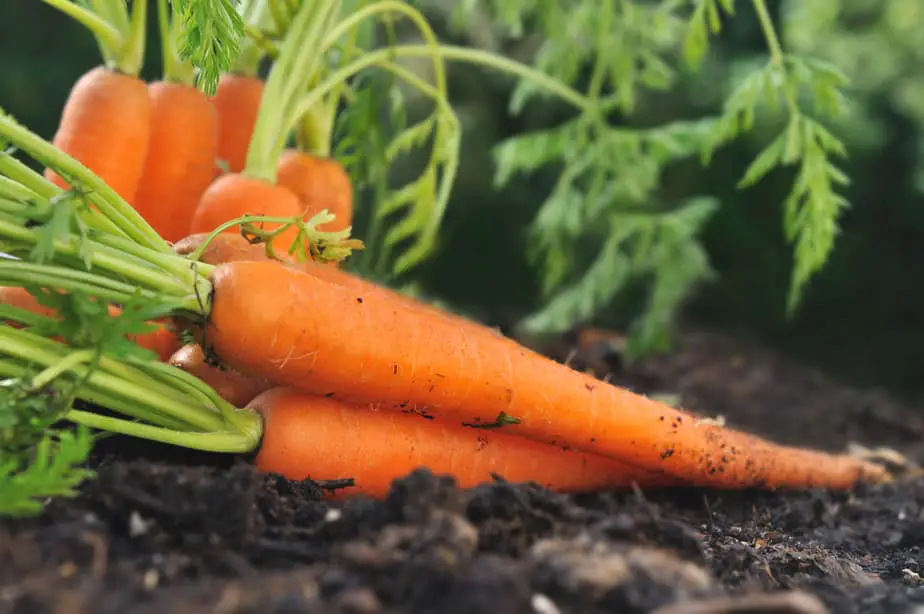 Although carrots grow best in sunny locations, it's entirely possible to produce a nice crop of carrots in a shady area. It may take a little longer for the carrots to mature, but after a few extra weeks of patience, you'll have fresh carrots in your garden.
17. Radish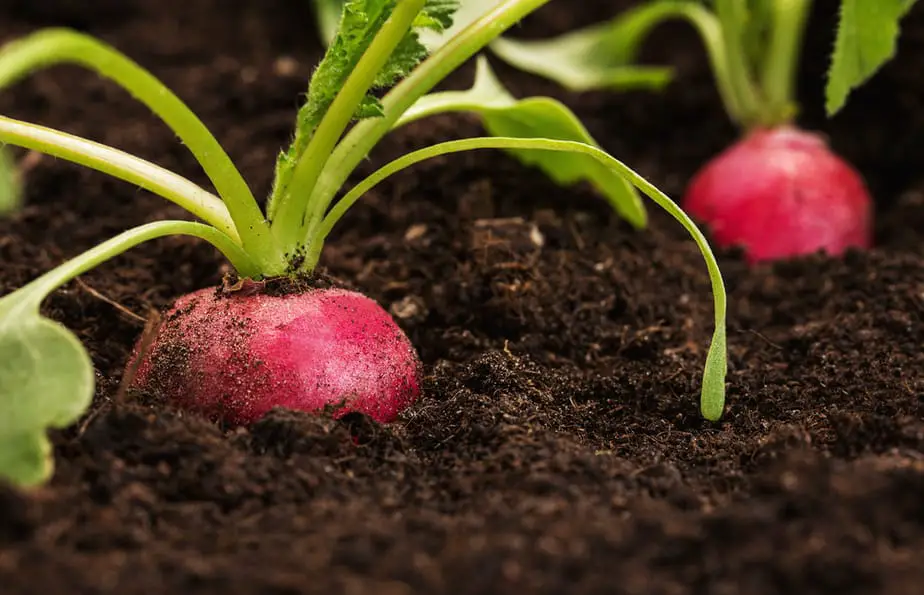 Radishes are one of the best vegetables to grow in the shade, and you won't have to wait too long for your work to pay off. Keep your radish seeds consistently moisturized for them to grow well. Even with the minimal sun, your radishes should be ready to harvest in as little as 30 days!
Tips For Planting in Your Shady Backyard
Identify Areas With Full Shade and Partial Shade
In partially shaded areas, as the sun slowly moves across the sky, these areas will get at least a few hours of sunlight. Fully shaded areas, such as underneath a tree, see little to no sun during the day. Assess which areas are getting full shade and which areas are getting partial shade, and plant accordingly.
Remember to Water
If there is a tree or building blocking the plants from sunlight, it's likely it could be preventing them from seeing rain as well. Be sure to keep your plants in shady areas watered, especially if they are entirely blocked from receiving rain.
Use Mulch
Mulch not only helps with reducing weed growth but will help retain soil moisture in shady areas of your garden. Just be sure not to overdo it with the mulch; otherwise, you could be further restricting your plants from seeing any sunlight.
Add a Little Light
You can't control where the sun lights up your backyard, but you can utilize reflected sunlight. Paint your nearby walls or fences white to help reflect a little extra sun on your plants. If there is no wall or fence nearby, you could use light-colored stones for some reflected sun. You could also invest in outdoor lights to brighten up the shady parts of your garden day and night!
Final Thoughts
Just because your backyard doesn't see as much sun doesn't mean you can't have blooming flowers, trees, and even vegetables. Now that you know what to plant in your shady backyard, you can start brainstorming how you want to landscape.