This handy guide will compare the mowers offered by two big names in the industry: the EGO vs WORX lawnmower. By comparing each of their products, it is possible to create identify the strengths and weaknesses of each manufacturer so you can make an informed decision for the sake of your lawn.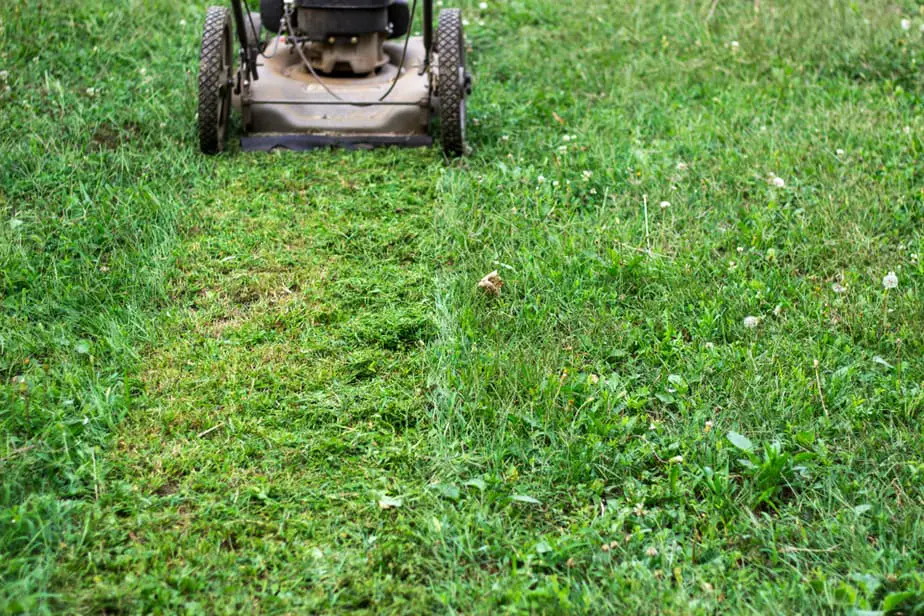 The lawnmower has been a staple of the residential home since the device's invention in the 19th century. It was originally developed to help the residents of suburbs who had turned away from their agricultural roots and no longer had barn animals capable of keeping the grass around the home trim and orderly.
The original lawnmower models were simple metal push mowers which relied exclusively on the power of the individual handling the device. Thin metal blades carefully cut through the grass but often left rough and uneven patches.
Over time, gas-powered machines rose and replace these push mowers. These would be popular until the 21st century, when a new contender arrived: The cordless electric mower.
Cordless electric mowers are all the rage nowadays because they do not require gasoline, oil, and heavy machinery to function. Instead, they use batteries. But with so many products on the market, how do you know which brands to trust?
The Basic Features of a Cordless Mower
Cordless lawnmowers utilize batteries and are therefore powered by electricity. They are designed to be rechargeable in the garage or outdoors and do not require the extensive maintenance of a gas model. Since there are fewer moving parts and no internal combustion engine, the overall product is lightweight and easier to maneuver as well.
With this in mind, there are three basic reasons why someone chooses to buy an electric mower over a gas model:
Better maneuverability
Lower costs overall
Less maintenance
We've already covered why there is less maintenance: You will not be expected to maintain a tough gas-powered engine, which means no fiddling with spark plugs, gasoline, air filters, and oil changes. This is connected to lower costs as well since you will not need to buy gasoline or oil to keep this mower satisfied. The electricity to keep one of these models charged so only cost between $5 and $20 at most.
Finally, there is the maneuverability. People like used cordless electric mowers because they are lightweight, do not vibrate as much as gas alternatives, and often featuring self-propelling mechanisms. The smaller models are also easier to turn, and the overall device produces little noise.
This is great news for someone who lives in a residential area and worries about irritating their neighbors or accidentally clipping their garden while trying to turn in the yard.
EGO vs. WORX: Who Are They?
Who is EGO, and why should you buy one of their lawnmowers? This manufacturer is a smaller brand controlled by the larger corporation of Chevron, which is based in China. Chervon possesses over two decades of experience and developed EGO to also make alternatives to traditional gas-powered tools and machines. It has become popular in the commercial sector and is branching out into residential models to be used by the average individual at home.
WORX, on the other hand, is a brand of power tools and lawn equipment manufactured by the much larger Positec Tool Corporation. Similar to EGO, WORX's headquarters is in China, where the majority of the products are manufactured and consumed. The WORX brand was first developed in 2004 and has been a staple of the market since its distinctive orange design, long battery life, and overall affordability for the average person.
So, just by reviewing the basics, it seems like EGO and WORX would be similar. When you look at the overall trends of the brands, though, you start to see some differences that can help you determine which one would work best for you.
Comparison
EGO and WORX operate on a similar level with only minor differences between the two manufacturers. Overall, these cordless electric lawnmowers are designed to be semi-durable, of moderate power, and able to be used in residential districts. Both have average maneuverability as well and can help you save money in the long run.
However, there are some key differences that can help you determine which one you would like to buy.
EGO models only use a single lithium-ion battery on average, while WORX requires two (voltage varies based on mower)
WORX mowers often come with an additional mulching option that is beneficial for people with rough and tumble yards or the need for a mulch
EGO produces mowers which are lighter and faster on average
EGO products have a body and parts warranty of 5 years and a battery warranty of 3 years; the average WORX warranty is 4 years for parts and 2 years for batteries
EGO batteries can be charged in roughly 30 minutes, while the WORX batteries take 60 minutes
Both products come with chargers, but the WORX charger is simpler and easier to use
It is easier to remove the EGO's battery than it is to remove the WORX batteries
On average, the EGO cordless electric lawnmower is more likely to be self-propelling than the WORX alternative
The WORX cordless mowers are more powerful and have better adjustability, allowing them to target sections of the lawn which are of differing lengths or toughness
EGO utilizes batteries which can be shared between machines, while the WORX batteries cannot
Both brands possess longer battery lives than average, with EGO batteries lasting 45 minutes and WORX batteries lasting 60 minutes
With this information in mind, it is difficult to determine which brand is better overall. While EGO wins when it comes to maneuverability and cost-effectiveness, it is WORX that takes the prize for less maintenance. Plus, WORX is more powerful overall.
In this competition, the result is a tie.
To better understand the results, please check the chart below.
| | | |
| --- | --- | --- |
| Features | EGO | WORX |
| Warranty | 5 years on parts; 3 years on batteries | 4 years on parts; 2 years on batteries |
| Number of Batteries | 1 | 2 |
| Battery Life | 45 Minutes | 60 Minutes |
| Self-Propelling? | Yes | Yes |
| Weight | Average | Average |
| Speed | Fast | Average |
| Mulching | Included | Included |
Each brand has its own pros and cons, with the EGO being great because of its speed and warranty, and WORX being superior because of its longer battery life. Whether you want power or speed, both of these brands will be able to provide.
Choice Products from These Brands
Whether you choose to purchase an EGO or a WORX cordless electric lawnmower, it is important to do some background research on the model you wish to buy. There are more WORX then EGO options on the market, so it can be more difficult to find a product you truly enjoy. To simplify the process for you, here are some of the best mowers you can purchase from these brands.
Ego
EGO 21 in. 56-Volt Lithium-ion Cordless Walk Behind Self Propelled Mower


No products found.

Utilizes a single 56V lithium-ion battery
Self-propelled
Weather-resistant construction
60-minute battery life
Includes mulching capability
Product dimensions: 72 x 48 x 36 in.
Weighs 60 lbs.

Check Price and Reviews on Amazon

---

EGO Power and 20-Inch Cordless Lawn Mower


Last update on 2023-09-20 / Affiliate links / Images from Amazon Product Advertising API

20 in. cutting capacity
Folds for compact storage
Utilizes a single lithium ion battery
Includes mulching capability
Features LED headlights
Product dimensions: 37.4 x 21.6 x 16.1 in.
Weighs 56 lbs.

Check Price and Reviews on Amazon

---
WORX
WORX WG744 40V Power Share 4.0 Ah 17″ Lawn Mower w/ Mulching


Worx WG744 (2X20V) Cordless Lawn Mower (Batteries & Charger Included)

[GAS-LIKE PERFORMANCE] Two 20V PowerShare batteries give this mover 40V of power for twice the run time and gas like results
[INTELLICUT] Turn up the torque when you encounter denser parts of the lawn, then dial it back down to save battery
[SAME BATTERY, EXPANDABLE POWER] Worx Power Share is compatible with all Worx 20v and 40v tools, outdoor power and lifestyle products
[2-IN-1] Mulch or bag with this multi-functional mower. Occasional mulching helps keep your yard healthy, and the collection bag holds up to 1.1 bushels (40L)
[6 HEIGHT ADJUSTMENTS] The single lever gives you a range of options for how long or short you want to cut your lawn

Last update on 2023-09-20 / Affiliate links / Images from Amazon Product Advertising API

Uses 2 20V lithium ion batteries
Mulching capabilities
Cuts up to 5445 sq. ft. per charge
Product dimensions: 55.5 x 39.5 x 17.8 in.
Weighs 38 lbs.

Check Price and Reviews on Amazon

---

WORX WG774 Intellicut 56V Cordless 20″ Lawn Mower with Mulching Capabilities


Worx WG779 40V Power Share 4.0Ah 14" Cordless Lawn Mower (Batteries & Charger Included)

[6 HEIGHT ADJUSTMENTS] A single lever lets you set the height you want to cut your lawn, depending on the season, or just your preference.Max Cut Area/Charge 5,000 FT².No load speed : 3300 / 3700/min
[INTELLICUT] feature provides torque on demand for tougher conditions
[SAME BATTERY, EXPANDABLE POWER] Worx Power Share is compatible with all Worx 20v and 40v tools, outdoor power and lifestyle products
[MULCH OR BAG] This 2-in-1 mower lets you bag it up, or mulch your grass back into the ground, it's up to you
[BATTERY METER] The on-board battery charge indicator lets you know exactly how much juice you have left before you need to head back to the garage

Last update on 2023-09-20 / Affiliate links / Images from Amazon Product Advertising API

Includes a battery power level indicator for better charging estimates
Steel cutting deck
Fully collapsible handle
Lithium ion batteries
Can cut up to 9,400 sq. ft.
Product dimensions: 55 x 19 x 38 in.
Weighs 65 lbs.

Check Price and Reviews on Amazon

---
All of these products are of high quality and will work well in the average residential yard. While they do tend to be on the heavier end of cordless electric mowers, they are still maneuverable because of the lighter weight. Plus, many of them have collapsible handles and include more than one battery so you can charge one while using the other.
Conclusion
Both EGO and WORX produce cordless electric lawnmowers which can be utilized by the average individual. If you are trying to determine which one will be the better value, it will be difficult to make a decision. This is why the battle of EGO vs. WORX lawnmowers ultimately ends in a tie.
Both of these brands provide high-quality lawnmowers at relatively low prices, making them ideal for someone seeking a more affordable lawnmower that will last for more than a year. The batteries are included with each purchase, and it is simple to remove and charge them.
At this stage in their production, we can recommend both EGO and WORX for the average consumer.