The chances are that you have several types of plants in your garden. Instead of row upon row of corn or beets, you may have tomatoes along with some herbs and perhaps some onions to keep on hand for cooking. Many of them are ideal companion plant ideas.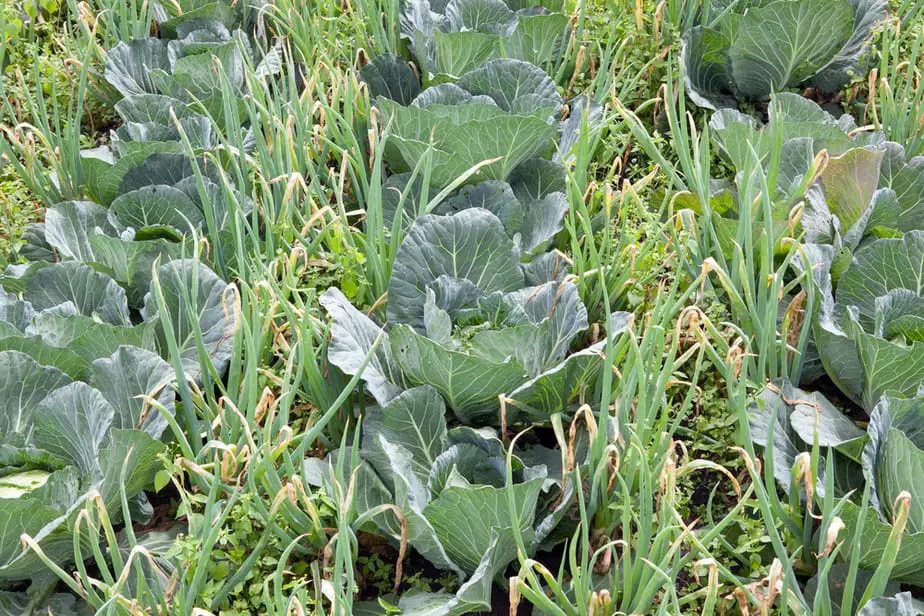 Fortunately, many plants play nice together and can enhance your garden in several ways. The practice isn't new. Archaeological evidence suggests it goes back thousands of years. Nature, of course, figured it out long before humans.
Even today, it's an excellent method for boosting production and improving plant health. We'll discuss some effective ways to get more out of your harvest with tips for some compatible garden buddies.
1. Get a Jumpstart on Your Marinara Sauce with Tomato, Garlic, and Basil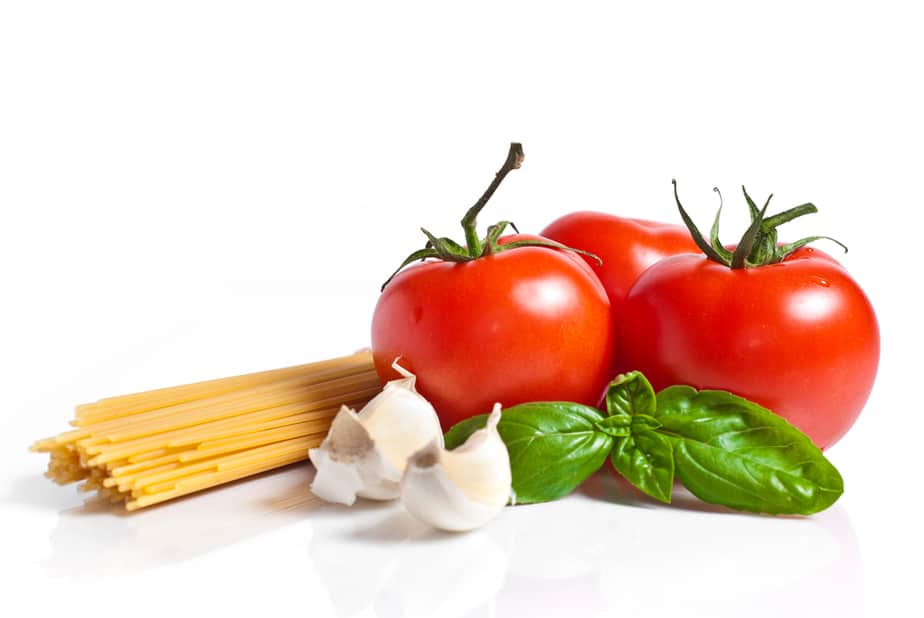 It goes without that these three plants are delicious as a team. But, there's more to the story than that yummy fact. Both garlic and basil can help tomatoes thrive by repelling pests. That's one of the reasons that companion plant ideas are so useful. In this case, the garlic will keep red spider mites at bay. The aromatic basil will deter mosquitoes and flies.
And if either of these companion plants adds some flavor to our tomatoes, all the better!
2. Onions, Beets, and Cabbage. Oh, My!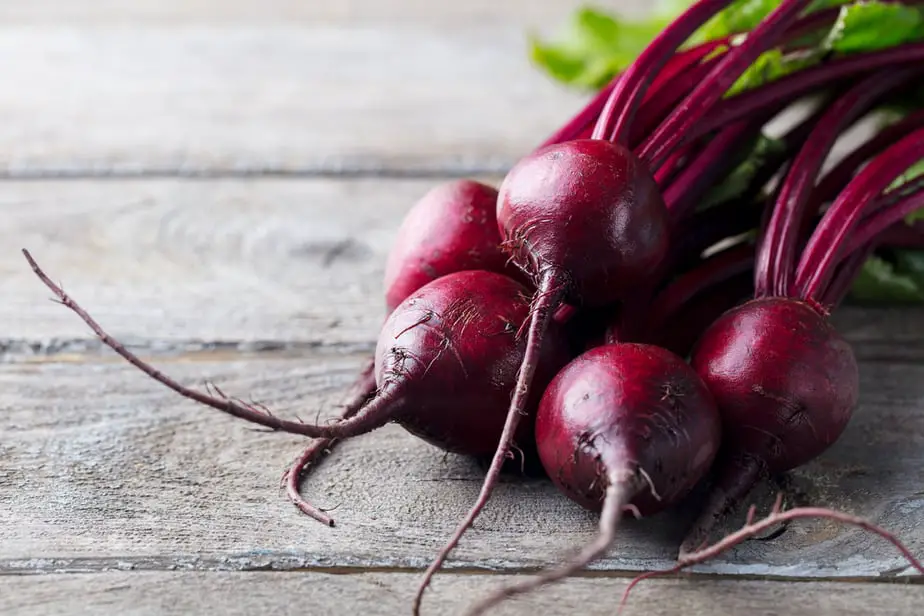 These three plants do well together partly because of their similar growth patterns. Onions and cabbage also benefit the beets driving away four-legged pests too because of their stronger scents. You can put either the beets or cabbage between your onions to keep onion maggots from taking out a row of plants.
3. Bring on the Marigolds!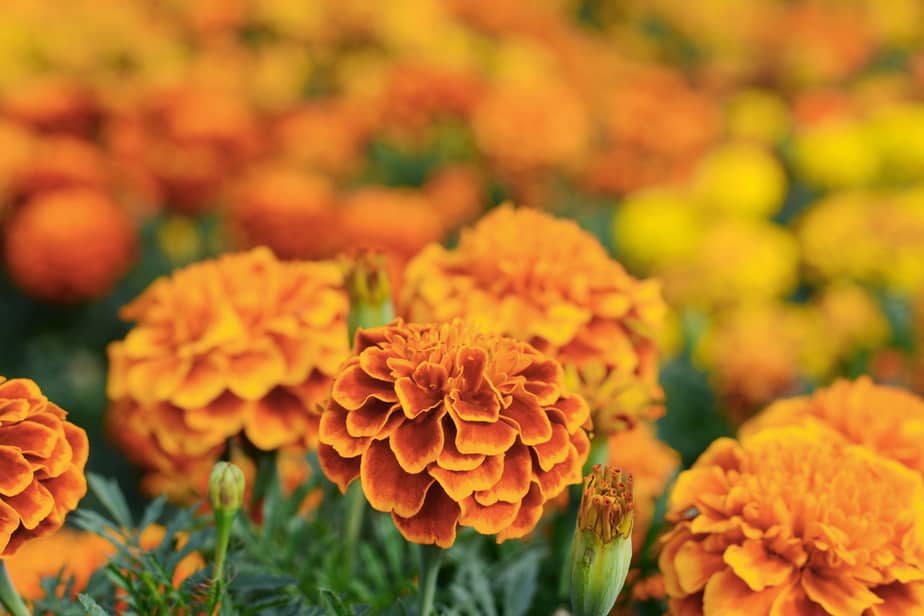 Marigolds such as pot marigold are excellent additions to your garden and an ingenious way to keep pests like deer and rabbits away from your plants. Rutgers New Jersey Agricultural Experiment Station Cooperative Extension reports that it is rarely damaged. That's a good thing because it will also add a welcome splash of color for a country garden.
4. Corn and Beans Make a Perfect Match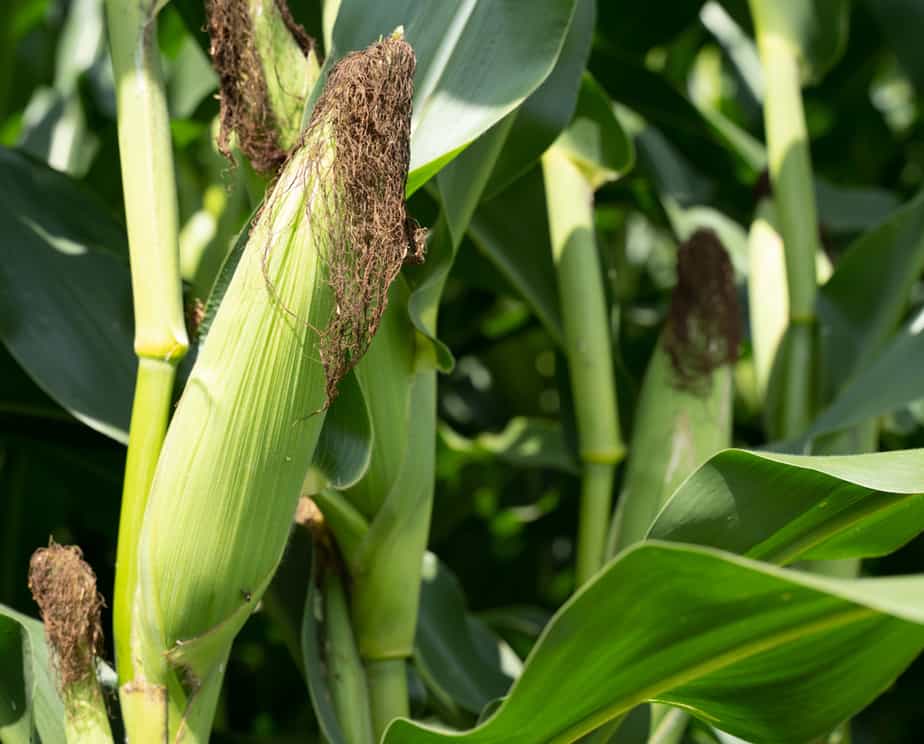 Here is one of our favorite companion plant ideas. It's nature's example of the quintessential win-win situation. The corn benefits from the beans because of its nitrogen-fixing abilities. Nitrogen makes up about 80 percent of the air we breathe. Plants need it too. However, some cannot convert this nutrient to a form they can use.
Legumes like beans have nitrogen-fixing bacteria that live among their root networks. These organisms do the heavy lifting and produce a form of nitrogen that plants like corn can use. When you plant the two together, it's like you're fertilizing your corn—literally! So, what do beans get out of the deal? A handy stalk on which to grow!
Growsun Tomato Stakes 5ft Metal Plastic Coated Garden Stakes Plant Cage Supports Treills Climbing for Tomatoes,Trees,Cucumber,Fences,Beans,25 Pack
Dimension:Length 5 ft, Diameter 0.4inch,25 Pack Per Set
Strong Support:These sturdy stakes are weather-resistant coating protects the stake from the elements. Offer exceptional upright guidance and much-needed support for your garden. Encourage plants to grow vertically, preventing fruit and flowers from weighing down the stems. Ideal for providing strong support for growing plants and trees. They also promote air circulation through the plant and allow foliage to naturally shade ripening fruit.
Sturdy Built:Made with a heavy-duty steel core, the Sturdy Stakes won't bend or break, even under a heavy load. A thick, hard, plastic coating surrounds the steel core, offering added strength and protection against rust, inclement weather. For more dense soil, pilot holes may be required.
Green Nature color:Each stake comes in an outdoorsy green color, which allows it to blend in beautifully with surrounding plants and keeps it nicely camouflaged among the foliage.
Applications:Plant Stakes, Tomato Stakes, Cucumber Posts, Eggplant Stakes, Tree Support, Poultry Netting Fence, Pea young Plant Stand, Vineyard Stakes, For natural climbing plant support
Last update on 2023-09-24 / Affiliate links / Images from Amazon Product Advertising API
---
5. Find Your Roots with Radishes and Carrots
Both of these plants do well as early plantings. If the weather is on your side, you can get a few batches to get through the season. Each one uses a different part of the soil, which is helpful so that each one gets its share. Root vegetables like these two will also aerate the soil, which benefits your entire garden. We'd also suggest adding some leeks to the mix to keep the carrot flies away.
6. Fend Off Raccoons with Cucumber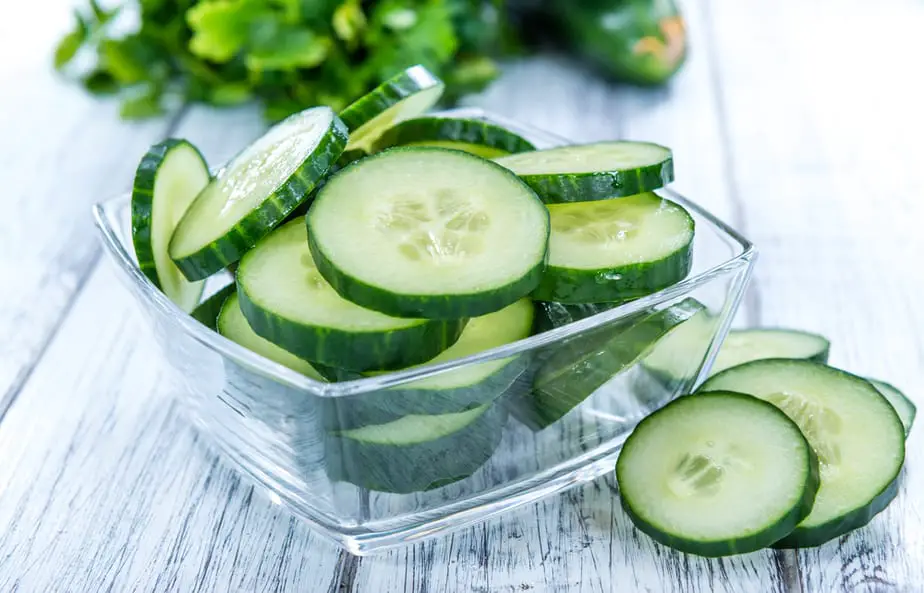 Even though they look cute with their little black masks, raccoons are no friend to gardeners. That's saying nothing about the risk they present to pets and small children. One way to keep them out of your garden is to add a cucumber plant, especially if you have corn. And if you sow some radish seeds near the cuke, you can protect them against beetles. It'll also repel ants.
7. Grow a Summer Salad with Lettuce and Strawberries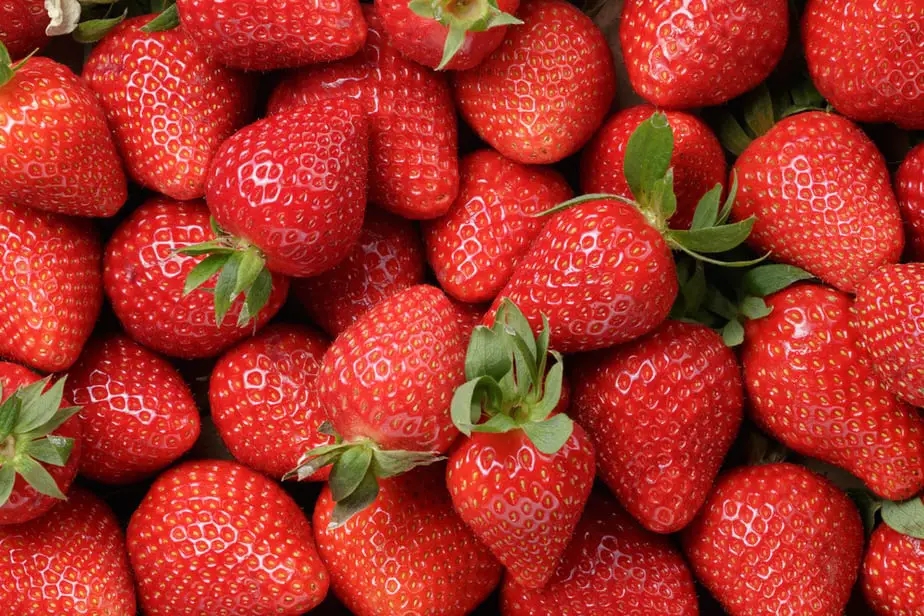 This planting is a visual treat with the contrast of the vibrant greens against the ruby red strawberries. The berries can get a bit overzealous in the garden. But, it's not a bad thing. They can provide a tasty cover crop for the lettuce. You can also plant them around asparagus to get the same benefit. The sprawling strawberries plants will make it hard for weeds to get established.
Sale
Sweese Curve Dessert Plates Set of 6-7.8 Inch Porcelain Salad Plates Appetizer Plates- Dishwasher, Microwave, Oven Safe, Smooth Glaze, Scratch Resistant - Blue Series 151.003
WARNING: This product is microwave and dishwasher safe, but the maximum safe temperature is 180℃/356℉, exceeding the safe temperature may cause damage to the product.
SWEESE CURVE BLUE COLLECTION PLATES DEBUT! - Love Sweese curve shaped designs? Looking for a matching plate set? It's time to complete your dinnerware collections. Each plate measures 7.8 x 7.2 inches. Ideal for dessert, snacks, and bread.
ELEGANT & UNIQUE CURVE SHAPED DESIGN - Each plate has a stylish shape with clean and curved lines, beautiful and elegant, perfect for daily use, entertaining or a formal dinner party. These assorted colors plates add a stylistic touch and brighten up your life.
STURDY & DURABLE- Sweese plates are made of premium porcelain that have held up to the dishwasher, microwave, oven and the occasionally banging on the counter or against other dishes in the sink. Good for quick warm-ups in the microwave (UP TO 180℃/356℉).
SMOOTH & SCRATCH-RESISTANT – The glazed sections of plates are waxy smooth and show very little to no blemishes. Moreover, the unglazed base have sanding which will not cause the plates to scratch each other when stacked. For those who are more tactile,you will completely in love with this set.
Last update on 2023-09-24 / Affiliate links / Images from Amazon Product Advertising API
---
8. Short Meets Tall with Cantaloupe and Sunflowers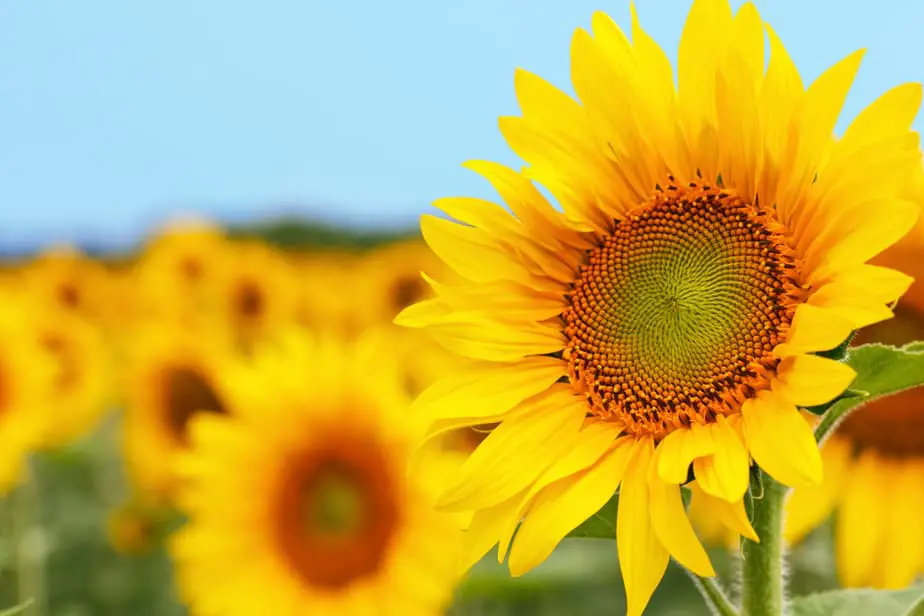 The different growth patterns are the key to this companion plant pairing. The cantaloupe spreads around the sunflowers, providing the necessary cover to keep weeds from taking over your garden. The flowers take up a relatively small space so that the fruit can spread out as it pleases. Sunflowers can improve the health of your soil too through aeration, thanks to its deep roots.
9. Protect Your Hostas with Some Deer-Resistant Ferns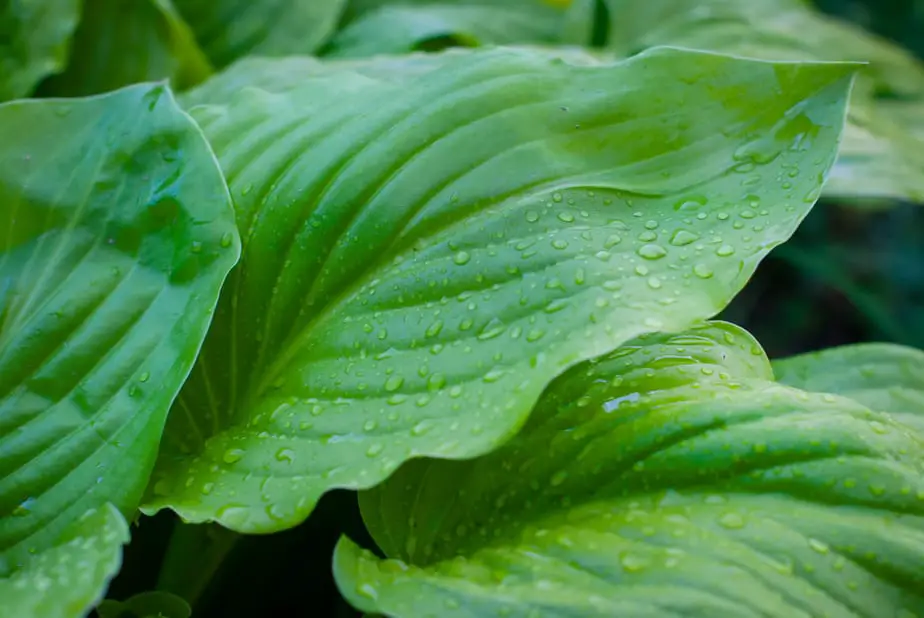 Hostas are an excellent addition to any landscaping design. They are easy to grow and just as simple to split to keep replenishing your supply. Unfortunately, they're also tasty to hungry deer and rabbits. Interspersing some deer-resistant plants like cinnamon or Christmas fern can offer beautiful additions to your shade garden. Adding some herbs like catnip or horehound will help seal the deal.
10. Get a Start on Your Ratatouille with Eggplant and Peppers
Perhaps no dish celebrates summer quite like ratatouille with its delicious mix of onions, tomatoes, and zucchini. Luckily, two other ingredients, eggplant, and peppers, are BBF in the garden. You can also add a basil plant to the grouping to stave off bests and get a headstart on the flavoring for both of these vegetables.
11. It Goes Together Like Peas and Carrots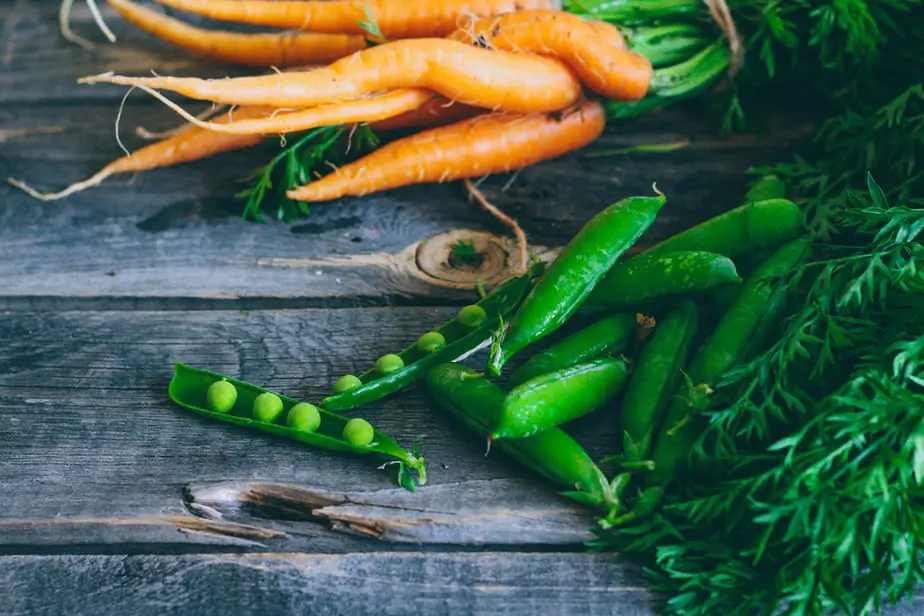 Forrest Gump knew a good combination when he talked about the strong ties between peas and carrots. It's a natural in the garden, too. Each one has similar seasons, preferring the cooler starts and end of the growing time. Each one minds their garden manners too. You can add a bit of flavor to both with the addition of some mint or chives. The latter will protect them from aphids too.
Sale
Forrest Gump
Groom, Winston (Author)
English (Publication Language)
240 Pages - 02/21/2012 (Publication Date) - Vintage (Publisher)
Last update on 2023-09-24 / Affiliate links / Images from Amazon Product Advertising API
---
12. Season it with Parsley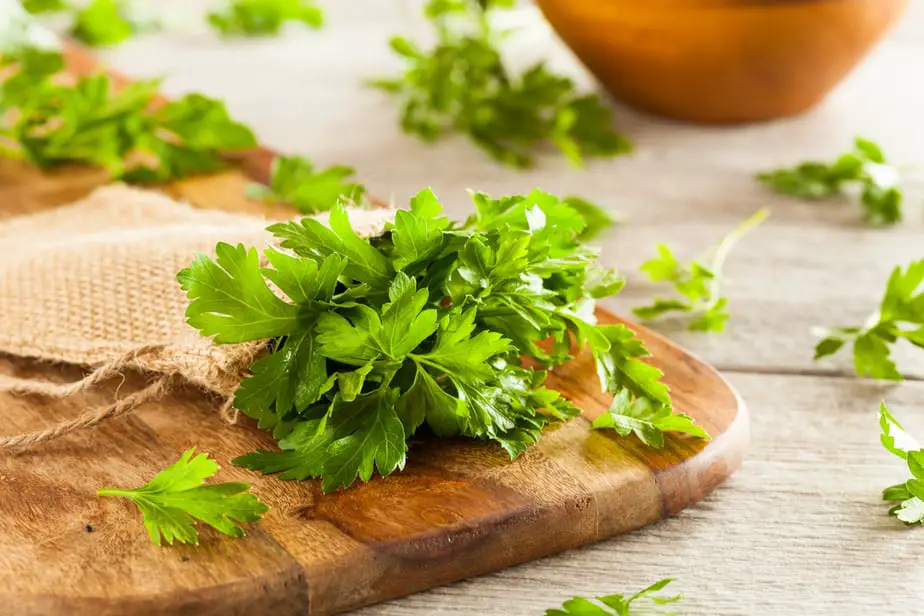 Parsley is just about every plant's best friend. As an herb, it can add a pleasant subtle flavor to potatoes, tomatoes, and asparagus. It's a biennial that won't take up a lot of real estate in your garden. It's also a gorgeous garnish and a vital part of a bouquet garni. You can also add some other bouquet garni favorites, such as thyme and bay leaves to complete the mix.
Growing herbs is a smart idea that will save you some money on your grocery bill if you only use it occasionally.
13. Say it with Potatoes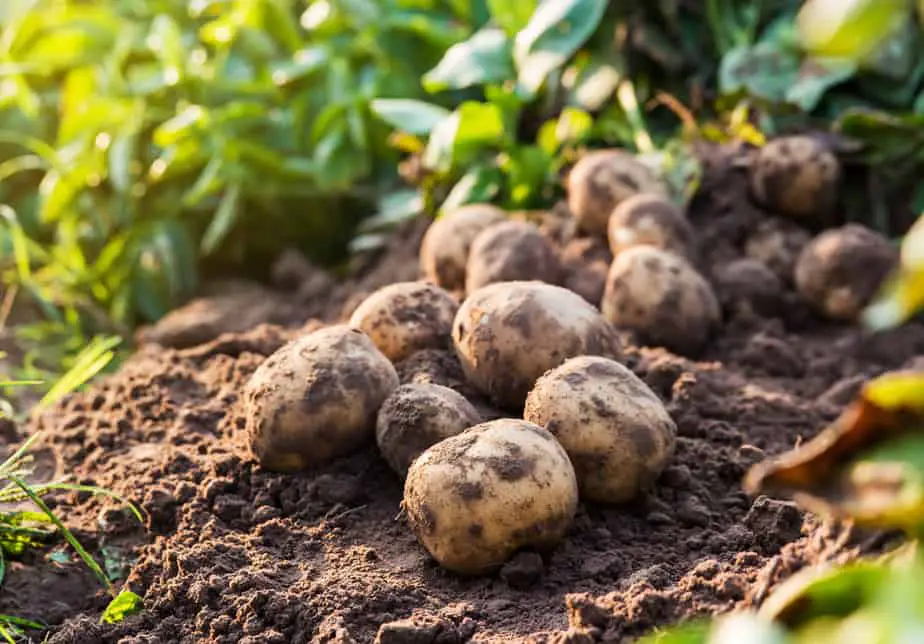 Potatoes have a lot of companions in the garden that make growing these tubers a no-brainer. Members of the cabbage family along with corn and beans do well together. You can also add a horseradish plant or two to protect the potatoes from pests. Another one of our tried-and-true companion plant ideas it to add some alyssum to your garden. It will attract insects that can help manage a pest problem.
14. Build Up Your Pest Control Arsenal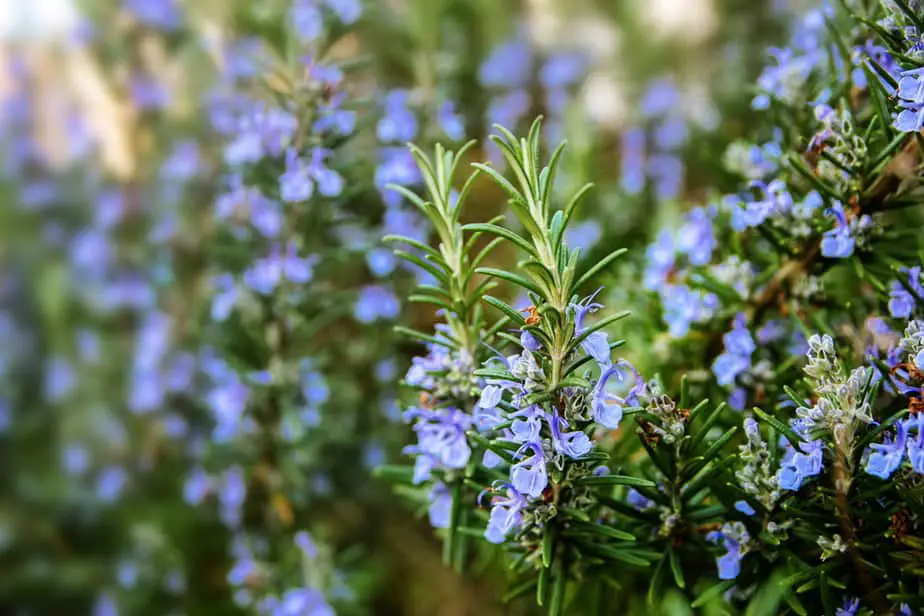 Sometimes, pesticides are a necessary evil if you want a harvest. However, you still have other options, which happen to be welcome companion plants. We've touched on a few aromatic varieties like marigold, basil, and catnip. Some other choices you can consider include cilantro, lemon balm, lavender, and rosemary, among others.
Bear in mind that essential oils from these plants may travel to the fruits and vegetables on the vines. That can affect their flavor, for good or bad. Winemakers have reported this phenomenon in wine from grapes grown in Australia.
JBHO Hand Blown Italian Style Crystal Bordeaux Wine Glasses - Great Gift Packaging - Red Wine Glasses Lead-Free Premium Crystal Clear Glass - Set of 4-18 Ounce
Classic Bordeaux Wine Glass Design Makes Your Wine Taste Better: The Golden Ratio Design allows you effortlessly swirl your wine and let it breathe and release its delicate aromas, while also elegantly guiding the wine into your mouth. The unique shape of the glass helps to balance the tannins in red wine, reducing bitterness and enhancing the wine's rich fruit flavors.
Hand-Blown with 100% Lead-Free Crystal Glass: 10+ highly skilled master glassblowers, 25+ intricate steps, each piece is created with care and precision, resulting in unique and beautiful pieces that are truly special. Whether used for special occasions or as everyday glasses, JBHO glassware is a luxurious and practical choice that is sure to impress. Lead-free crystal glass is not only safer for consumers, but it also has less of an impact on the environment during the manufacturing process.
Light but Durable Glasses are Essential for Enhancing Your Wine Tasting Experience: Lightweight glassware is easy to grip, reducing vibration during wine tasting and helping to maintain the wine's aroma and flavor. This is particularly beneficial when tasting multiple wines. A sturdy glass ensures long-term use and is less likely to break. You can simply place the glassware in the dishwasher to get clear and sparkling glasses.
Free Microfiber Cleaning Cloth: Our product is being updated, and we provide a free microfiber cleaning cloth to extend the lifespan of our glassware. If you haven't received the cloth, please contact us via email to request it.
Gift Packaging with a 365-day after-sales service: They are packaged in a gift box with high-quality pearl cotton wrapped, ensuring safe transportation. This makes it a perfect gift for Valentine's Day, Mother's Day or any special occasion. Your loved ones will be impressed and ready to enjoy their favorite red and white wines such as Cabernet and Pinot Noir. The modern wine glasses come with a 365-day guarantee from the date of purchase, and you can contact us at any time to resolve issues.
Last update on 2023-09-24 / Affiliate links / Images from Amazon Product Advertising API
---
15. Flavor Your Chard with Onion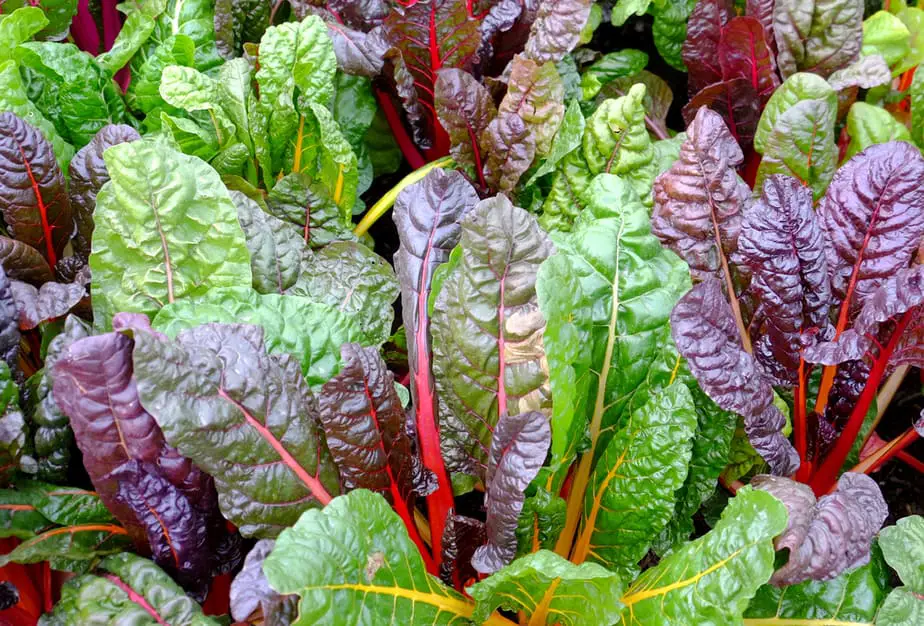 We all know that a diet rich in fruits and vegetables is the best way to ensure adequate intake of all the essential nutrients. Companion plant ideas give you more opportunities to add flavor to make the produce that your family may not put on the top of their list of favorites more palatable. Planting chard and onion is one of these combos that work well.
The onion adds a delicate taste to the harvested greens while deterring insects that would feed on the leaves. Other options include chives or garlic that will offer similar insect-control benefits.
Final Thoughts About Companion Plants
Many combinations work well together because of each plant's benefits. Some may get pest control from aromatic varieties or a ground cover to prevent a weed infestation. Others provide necessary nutrients like nitrogen-fixing legumes. Some pairings work because of their similar care. One of the best things about companion plant ideas is that it adds interest to your garden, making it a lovely focal point