Mosquitoes have an uncanny ability to track humans, do their vampire thing, and simultaneously dodge the rebounding slaps! In the following sections, we'll check out a variety of solutions to the mosquito problem, and see what's the best mosquito repellent for patios.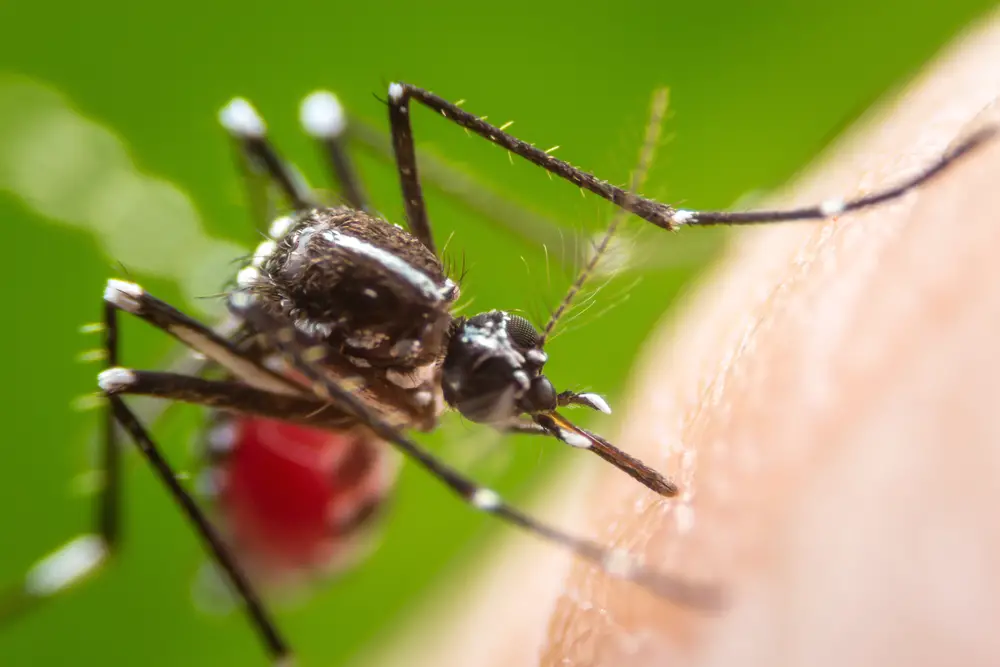 Read on to find out all about the best mosquito repellent for patios!
Options For Repelling Mosquitoes
The good news is that there are various options for repelling mosquitoes, from scented candles to sophisticated electronic gadgets.
However, everyone has their own preferences and requirements. Also, the characteristics of your patio might also make some solutions more sensible than others. That's why it's best to check out all the available methods for repelling mosquitoes before committing to a particular remedy.
Below are the most effective and popular methods to ward off mosquitoes:
Chemical insecticides for lawns
Lantern zappers
Ultrasonic repellers
Thermacell devices
Scented citronella candles
Citronella lawn torches
Mosquito-repellent incense
Best Mosquito Repellent For Patios: Top 7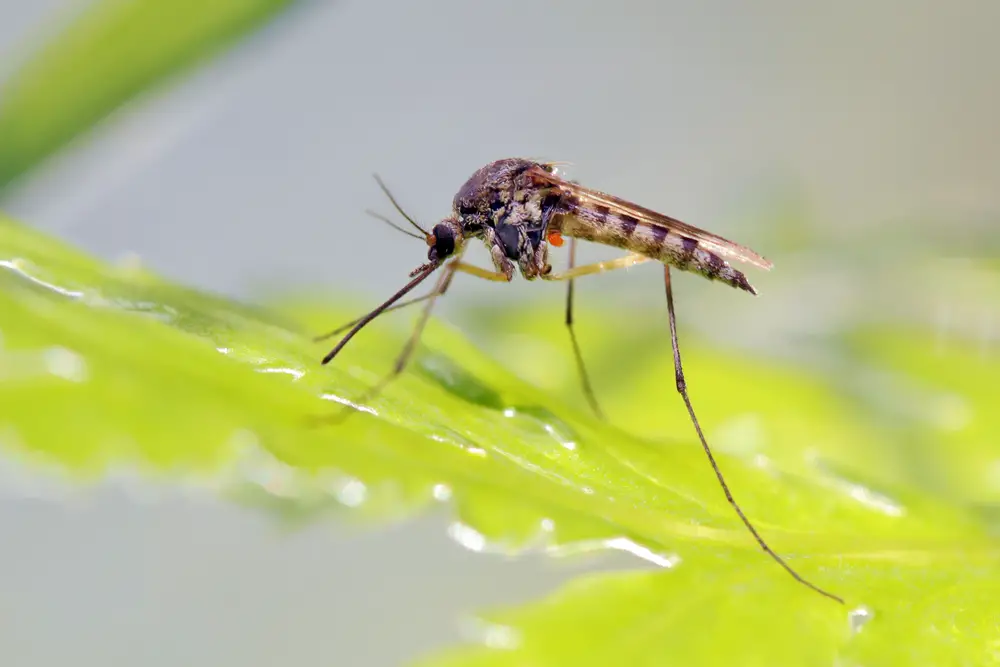 The following best mosquito repellent for patios have varying ranges, principles of operation, price points, and general characteristics. You can use one of them, or if needed, a combination of several solutions.
1. Chemical and Organic Insecticides
Sale
Cutter Backyard Bug Control Spray Concentrate, Mosquito Repellent, Kills Mosquitoes, Fleas & Listed Ants, 32 fl Ounce
KILLS FAST: Kills mosquitoes, listed ant types, fleas and other listed insects
QUICKFLIP HOSE-END SPRAYER: Hose-end-sprayer activates spray at the flip of a switch – just grip, flip and go
LASTS ALL SUMMER: Controls up to 12 weeks against house crickets, carpenter ants, harvester ants, lady beetles and earwigs
COVERAGE: Treats up to 5,000 square feet of lawn
NO MIXING REQUIRED: Attach the sprayer to a garden hose to treat your lawn, landscape and outdoor surfaces where insects hide
Last update on 2023-09-19 / Affiliate links / Images from Amazon Product Advertising API
Mosquitoes live and breed in standing water, especially when there is an abundance of plants. Lawns are often swarming with these buzzing pests, and once they sense the presence of nearby humans, they fly off in droves and sharpen their stingers.
Spraying the lawn with a powerful insecticide could eliminate mosquitoes, ants, fleas, earwigs, and various other pests for up to 3 months. Mostly, these products are easy to use, and often they don't need mixing. You just connect them to the hose and spray the lawn. You can get a coverage of 5,000 sq ft for under $20, which is quite economic.
Eco-friendly alternatives are also available, and these are made from plant-based ingredients like peppermint and cedar oil. They pose no risks to children or pets, and they're much easier on the surrounding plants.
There are also containers containing natural substances that you can hang in the trees around the house like the Skeeter Eater units below.
No products found.
Best Usage
A large lawn surrounding your patio definitely needs to be treated routinely with insecticides. In addition to the growing population of mosquitoes, there are a host of insects that can harm your plants or pets.
Limitations
Some insecticides are effective and wipe out mosquitoes completely, but they're also quite toxic. It's best then to only use them if there are no kids or pets around. The organic varieties are much safer, but they often lack the efficacy of the chemical varieties.
Additionally, these insecticides will limit the existence of mosquitoes on the lawn, but they'll have no effect on any stray mosquitoes that wander onto the patio. It's best, then, to use this solution in tandem with another best mosquito repellent for patios.
---
2. Lantern Zappers
No products found.
Mosquitoes are among many insects that find Lantern bug-zappers irresistible. The purplish-blue light attracts them, and once they touch the rods, they receive a huge electric shock. This doesn't deter the rest of the tribe from approaching the lantern and getting zapped.
These lanterns usually have plastic housing to minimize their hazards, and typically, they're placed on an elevated post. You can also hang them on tree branches if there's a long enough cable around.
A single lantern can cover about 1,500 sq feet, which is more than enough for a bug-free patio gathering.
Best Usage
You can use this lantern indoors or outdoors, as long as you have 110 V outlets around. It doesn't emit any odors, which makes it perfect for cookouts and BBQs. Additionally, anyone suffering from allergies is better off with a best mosquito repellent for patios that don't have any chemical ingredients or smells.
Limitations
Some people find the 'buzz' and 'zap' sounds of mosquitoes irritating, so this solution might not be optimal. Also, these lanterns add their own lights, so if you want a particular patio set up with dramatic lighting, these zappers might interrupt the mood.
---
3. Ultrasonic Repellers
AIGOO Ultrasonic Pest Repeller,Safe for Children & Pets,Suitable for Rats, Ants, Mosquitoes, Cockroaches, etc.Easy to Use
The ultrasonic pest repeller will protect your home, warehouse, office or any other property from all kind.Effectively reject rodents, roaches, spiders, mosquitoes, bed bugs, ants etc
Three function modes, green, blue and red, green and blue is inaudible, Red works best, but it's audible
Environmental Protection Agency (EPA) approved electronic insect repellent with ultrasonic control, can replace harmful and hazardous chemicals, poisons and traps, environmentally friendly, odor-free
Just plug it in and it works.Put one in one room as ultrasonic wave can not penetrate through walls and solid objects.
Because our products require 24 hours of uninterrupted work, it is recommended to replace them once a year
Last update on 2023-09-20 / Affiliate links / Images from Amazon Product Advertising API
Ultrasound waves are typically inaudible to the human ear, but many animals can pick them up easily. Ultrasound mosquito repellents are fine-tuned to confuse and disturb pests and some rodents. Thus, they steer clear from the source of that noise.
Best Usage
Having kids or pets around the house means that you should always pick the safest possible solutions. Ultrasound isn't toxic, allergenic, or thermal, and it doesn't emit any radiation. It's also quite easy to use, and it wards off various types of insects and rodents.
Ultrasound bug repellents are perfect in big houses where children run around all day with the family pets. You can operate an ultrasound repellent 24/7, and since it doesn't give off vapors or odors, you can use it in bedrooms, as well.
Limitations
Most ultrasonic repellers have graded powers from the totally silent to the clearly audible. The ones with the buzz are often the most powerful, and that's usually the level that's needed for a patio. This could be a bit noisy for some people.
Additionally, ultrasound repellers work best if they're used for several hours to several weeks ahead of using a given area. Plugging them in right before a gathering might not give the best results.
Finally, ultrasound doesn't travel through walls, so you need to plug it in the room or space you'd be using. Sometimes, it's best to place various units around an area to make sure everything is covered.
---
4. Thermacell Mosquito Repellents
Sale
Thermacell Metal Edition Patio Shield Mosquito Repeller; Highly Effective Mosquito Repellent for Patio; No Candles or Flames, DEET-Free, Scent-Free, Bug Spray Alternative; Includes 12-Hour Refill
EFFECTIVE MOSQUITO PROTECTION: Thermacell Mosquito Repellent Patio Shield Metal Edition creates a 15-foot zone of protection against mosquitoes. Featuring a sleek brushed metal finish, this repeller is great for patios, decks, pools, and more
HEAT-ACTIVATED TECHNOLOGY: No cords or batteries. Powered by a safe and compact 12-hour fuel cartridge. Emits scent-free repellent that drives away mosquitoes. Unscented repellent mats last up to 4 hours each and change color when time to replace
EFFECTIVELY REPEL WITHOUT SPRAY OR SCENT: Repel mosquitoes without DEET sprays or lotions on your skin. No smoke, flames, or harsh odors like citronella. Enjoy max protection in 15 minutes. Device is compatible with all mat and fuel refills, including multi-insect repellent.
PLANT-INSPIRED REPELLENT FORMULA: Our synthetic allethrin formula is inspired by repellent extracts found in plants. Independently tested and EPA reviewed for safety & effectiveness. People and pet friendly
THERMACELL GUARANTEE: Extend warranty to 2 years with registration (automatic 1-year warranty included). Backed by Thermacell Guarantee. See packaging for details. Includes repeller, 12-hour fuel cartridge, and three 4-hour repellent mats
Last update on 2023-09-20 / Affiliate links / Images from Amazon Product Advertising API
Thermacell devices consist mainly of a heating element and a mat, both placed inside a fancy housing. Once this best mosquito repellent for patios is turned on, a tiny flame starts heating up the mat. This releases a bug repellant that wards off mosquitoes in a radius of around 12-15 ft.
The mat typically contains a mosquito repellent that's made from natural substances, and it often needs changing after about 4 hours. The heating cartridge can last for up to 12 hours.
Best Usage
Thermacells don't need any electricity or batteries to work. Thus, they're perfect for the outdoors, backyards, and patios.
You can also take a thermacell along on camping trips, picnics, beach parties, and any other outdoor gatherings where there's no electricity.
Limitations
Some of these best mosquito repellent for patios have a clear smell, so they might not be the best options around cookouts or dinner parties. Additionally, they could be a bit irritating for people with allergies.
Thermacells have a working range of about 12-15 ft, which might be insufficient for large areas. In that case, placing two units at opposite corners would be necessary.
---
5. Scented Citronella Candles
UNITED INDUSTRIES CORP 95784 Cutter Citronella Candle, 1 pack, Copper
Effective deck & patio area repellent: Repels mosquitoes and other flying insects.
Made with real citronella oil: Triple-wick, 20-ounce candle burns for up to 40 hours.
Perimeter of protection: Use several Cutter Citro guard candles to maximize the repellent barrier.
Gentle glow: Wide, stable base prevents tipping.
For outdoor use: Perfect for patio, porch, deck or campsite.
Last update on 2023-09-20 / Affiliate links / Images from Amazon Product Advertising API
Citronella oil has long been known for its mosquito-repelling characteristics, and that's why Citronella candles are becoming quite popular. These candles also contribute to creating mood and elegance. Especially, when some decorative units are placed in the right areas.
Typically, a 20-ounce candle would keep burning for around 40 hours. A single candle might not be able to cover a large area, so it's recommended to put up a set of citronella candles around the patio.
Best Usage
Summer nights out on the patio look even better with a few candles around. In addition, the sweet smell of citronella adds a lot to the ambiance.
Limitations
Candles aren't the best option in windy weather, so another best mosquito repellent for patios should be used as soon as the summer gives way to the fall.
Also, candles and little kids running about aren't a good mix. This may be a setup idea suitable for adults only.
---
6. Citronella Lawn Torches
Sale
TIKI 1116040 Brand Molded Glass Table Decorative Outdoor Torch for Patio, Lawn, and Garden, 6 in, (Set of 3), Red, Green and Blue
GLASS TABLE TORCH SET: Made from textured, molded glass, this set of table torches comes in 3 vibrant colors: red, green and blue. The smart, versatile design will look great with any style of décor.Best when used with TIKI Brand torch fuel.
STRIKING DÉCOR: Group them together to create a striking centerpiece or use them individually as colorful accents around your yard or patio. Each 12 ounce fill delivers up to 5 hours of burn time
PERSONAL PARADISE: We can help you create an outdoor paradise with our easy-to-use, long lasting TIKI products, designed in a wide variety of styles to suit any yard, garden, lawn, patio, or porch
STYLISH INNOVATION: We continue to innovate outdoor lighting with stylish designs & products like our mosquito repellent torch fuels, adjustable flame Table Torches & Citronella candle buckets
BEST OF THE BACKYARD: For over 60 years we've made outdoor torches to illuminate your yard or garden along with candles, wicks, stakes, stands, torch fuel & other accessories to light your landscape
Last update on 2023-09-20 / Affiliate links / Images from Amazon Product Advertising API
Lawn torches fueled by citronella oil add warmth and flair to any party. Dusq is one of the best citronella torches. It's made from metal, has a fiberglass wick, and can be mounted almost anywhere. This includes a tabletop setup.
There's also a little cousin for these lawn torches that are made specifically for placement on tables. The TIKI molded glass set shown above is an absolute beauty that would instantly add an exotic tone to the patio.
Best Usage
Parties and special gatherings are best arranged within a special ambiance, and these torches are great decorative items to that end.
Limitations
Fire is generally off the menu when there are kids or pets around.
---
7. Mosquito-Repelling Incense and Coils
Last update on 2023-09-20 / Affiliate links / Images from Amazon Product Advertising API
Sale
Mosquito Guard 40 Repellent Sticks, DEET Free Plant-Based Outdoor Patio Incense Citronella Bug
NATURAL INGREDIENTS: Our Mosquito Repellent Incense Sticks are made with Citronella, Lemongrass, and Rosemary plant based essential oils
DEET FREE — Our Citronella Incense sticks are completely DEET FREE
OUTDOOR MOSQUITO ERADICATOR: Each one of our mini mosquito sticks outdoor stays lit for about 45 mins (wind may impact burn time) so you can enjoy your time outdoors
RECOMMENDED OPTIMAL PLACEMENT: Place 4-5 mosquito repellant incense sticks to create a perimeter around a patio or deck, spaced 12-15ft apart. Keep the sticks as low to the ground as possible
PERFECT FOR ANY OUTDOOR ACTIVITY: Ideal bug repellent outdoor whether at home or outdoors, deck, or backyard; at the park, beach, or pool deck; while camping, fishing, or any other events
Last update on 2023-09-20 / Affiliate links / Images from Amazon Product Advertising API
Candles and torches might not withstand the wind, but incense and coils certainly will. These practical mosquito repellents are ideal for breezy nights, as well as any other time.
Incense sticks are usually made from a plant-based mixture of citronella, lemongrass, and rosemary — all of which are known for their powerful bug-repelling capabilities. A single stick will keep burning for around 40 minutes, then you'd have to use another one.
Typically, they ward off mosquitoes in a range of 10-15 ft, so it's best to use a bunch of them evenly spaced around the patio.
Mosquito repellent coils have the extra advantage of burning for longer. Each coil would last for about 6 hours, and it covers the same range as the incense sticks. It's best to place the coil inside a portable holder, or you can use a retro cut-out iron box.
Best Usage
These coils or incense sticks are perfect for outdoor usage, but you can use them just as well anywhere around the house.
Limitations
Anything with fire or burning isn't suitable for placement around kids, therefore these methods are strictly for adult use.
---
Choosing the Right Mosquito Repellent For Outdoor Areas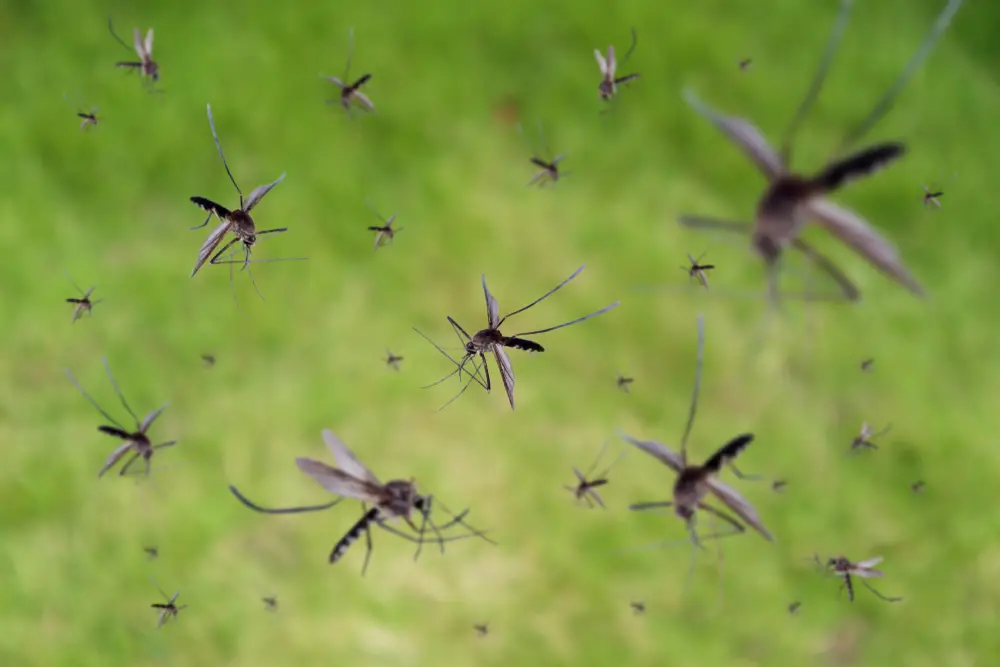 To choose the best mosquito repellant for your patio, you'll need to consider a few points. You can use the following questions as a checklist of the essentials:
What's the approximate area that you need to cover?
How long do you want the mosquito repellant to last?
Is this a BBQ or just a friendly chat?
Are there any kids or pets in the gathering?
Is there anyone who's allergic to smells?
Is it a windy night?
Are you looking for an eco-friendly option?
Would too much blue light spoil the ambiance?
Do you want to ward off the bugs or eliminate them?
What's your budget?
In Conclusion
Mosquitoes aren't just annoying bugs with nasty stings and a weird buzz, they're also capable of transmitting diseases or aggravating allergies — not to mention the unsightly red marks they leave after they suck your blood.
Keeping these bugs away from our homes, gardens, and patios is totally justified; and luckily, there are plenty of ways to achieve that. You can select one or more of the above best mosquito repellent for patios, and have a lovely mosquito-free evening!